Raiders report: DJ Turner prays for friend Damar Hamlin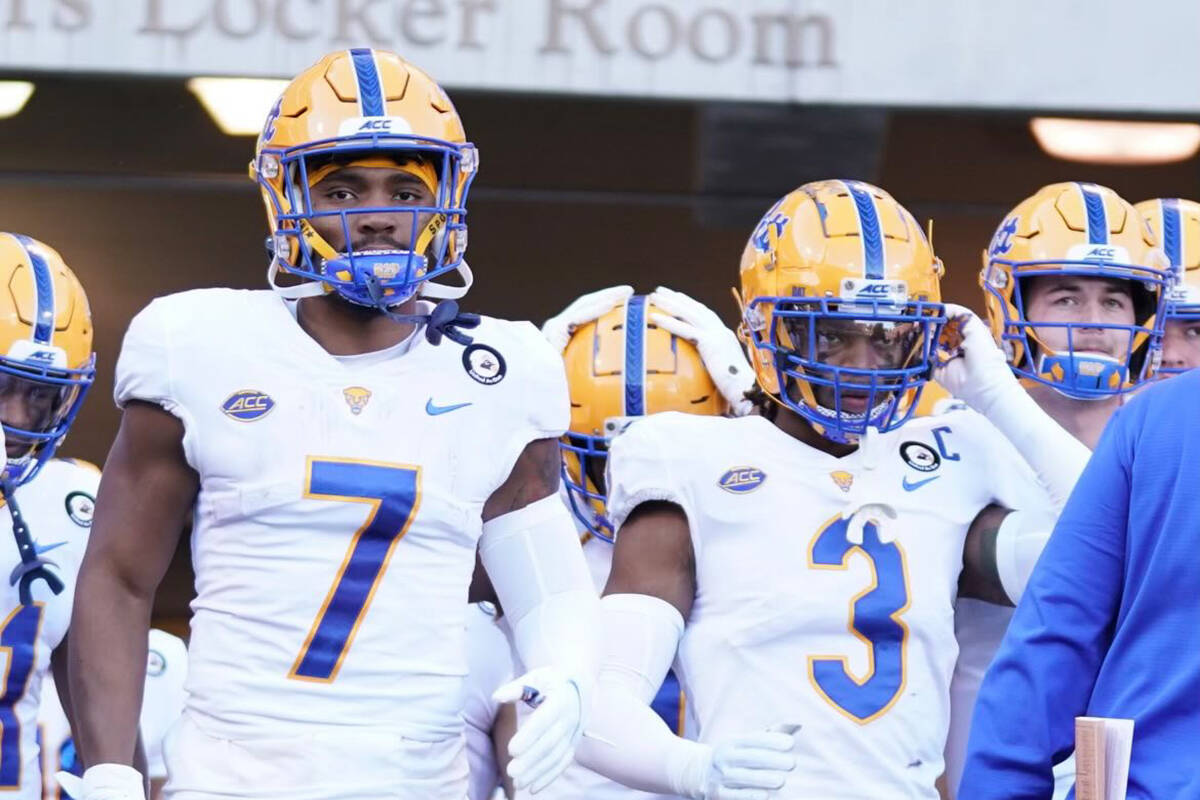 When Raiders receiver DJ Turner put his name in the college transfer portal after four seasons at Maryland, one of the first people to contact him with a recruiting pitch was a Pittsburgh defensive back he had met in high school.
"(Damar Hamlin) was probably the reason why I even chose to go to Pitt," a somber Turner said Wednesday while sitting in front of his locker at the Raiders' facility. "For that whole year, he welcomed me into the Pitt family and made sure I was good and comfortable while I was out there. We developed a nice little friendship. He's a great guy. It's tough to see what he's going through right now, but we're praying for him to be OK."
Hamlin, 24, remains in critical condition in a Cincinnati hospital after collapsing after making a tackle in a game against the Bengals on Monday night. He suffered cardiac arrest and was resuscitated on the field.
Turner said he knows Hamlin's family, but doesn't want to overwhelm them with a constant barrage of requests for updates, so as his friend lays in a hospital bed fighting for his life, Turner is relegated to constantly scrolling through his phone for credible information.
"I just want him to know he has my support fully," Turner said. "My family and his family, we all know whatever he needs to be able to pull through, we are all here. I'm sure the rest of the NFL is there to do the same."
Turner has been touched by the outpouring of thoughts, prayers and love for Hamilin, especially the amount of money that has been raised to support the charity he started in college.
But Turner also wants to make sure Hamlin is seen for the person he is and not just the football player who suffered a horrifying injury.
"He's probably the coolest person I've ever met in my life," Turner said. "I met him in high school, and he's always been one of those guys everyone wants to be around. He has that super attractive energy that everyone wants to kind of be a little bit like. He's a guy everybody loves. He's a great dude and has a great family. His parents are great. His little brother thinks the world of him. I'm sure they're all going through so much so please keep them in your prayers and hopefully everything will work out."
Injury report
Wide receiver Davante Adams and punter AJ Cole were listed as full participants Wednesday after they each drew a limited tag Tuesday because of illness.
The Raiders didn't have a full practice on either day, so the Tuesday and Wednesday injury reports represented estimations. Tuesday was an off day, and Wednesday was a walk-through as the Raiders go through a modified practice week with the season finale set for Saturday against the Chiefs at Allegiant Stadium.
Quarterback Jarrett Stidham was upgraded from limited to full as he deals with an ailment on his throwing elbow, but said he feels "great."
Coach Josh McDaniels said he wasn't concerned about Stidham's elbow.
"I think it's the normal bumps and bruises," he said. "You guys saw he took a few hits. We should be OK there."
The Raiders have only one other quarterback, Chase Garbers, available to play with Derek Carr having stepped away from the team. McDaniels declined to identify an emergency option should Stidham and Garbers get hurt.
Running back Josh Jacobs had a personal day away from the facility Wednesday, but was listed as limited Tuesday with oblique and hip injuries. McDaniels said it was too early to make any determination on whether Jacobs would play Saturday with the team eliminated from postseason contention and the rushing title all but secured.
Attention grabber
Adams said he doesn't usually watch clips of his great catches, but there was one particular aspect of one of his best plays from Sunday that brought him some delight.
"What I enjoy more is reading the comments of every Niner fan that said it was incomplete," he said. "That makes me a little bit happier than praising myself and patting myself on the back. I like the people that are pissed off about it."
Adams caught a 45-yard pass from Stidham with less than two minutes left on the Raiders' game-tying drive against the 49ers at Allegiant Stadium. The play was called a catch and, after a review, was held up.
Contact Adam Hill at ahill@reviewjournal.com. Follow @AdamHillLVRJ on Twitter.