Raiders' schedule includes 5 prime-time games
Updated May 11, 2023 - 5:39 pm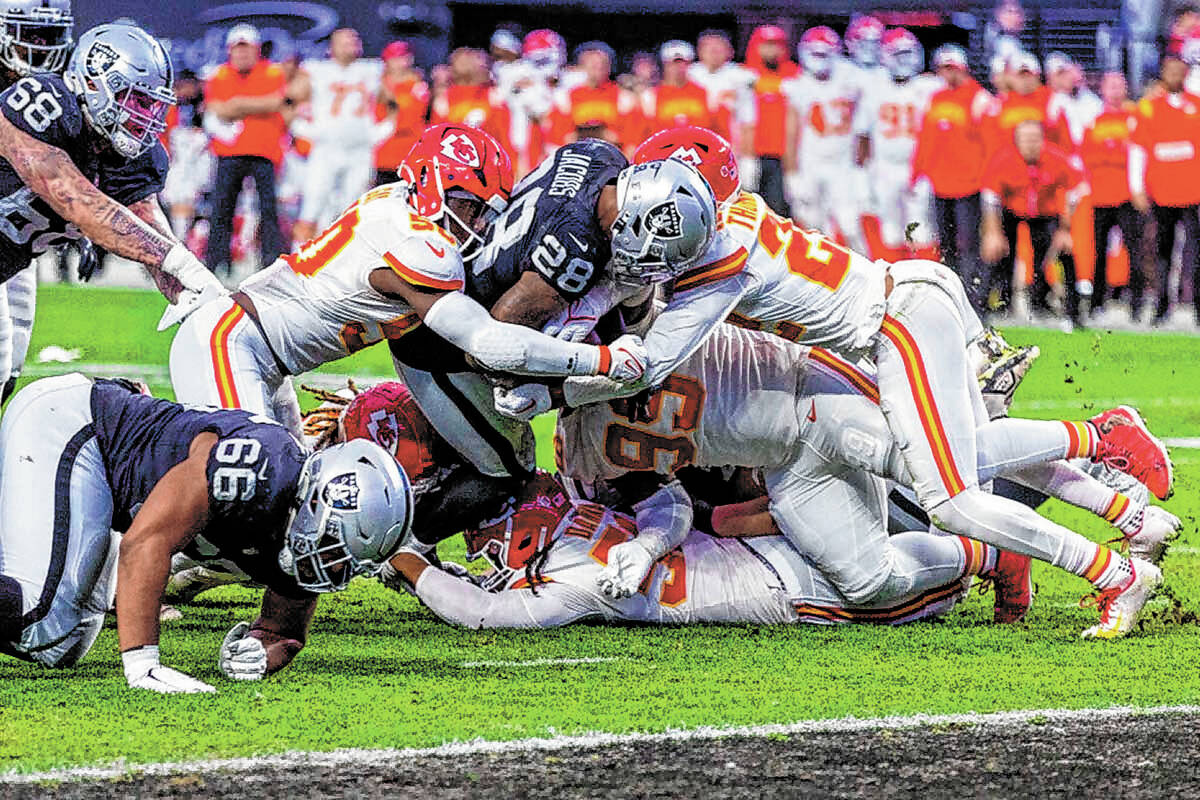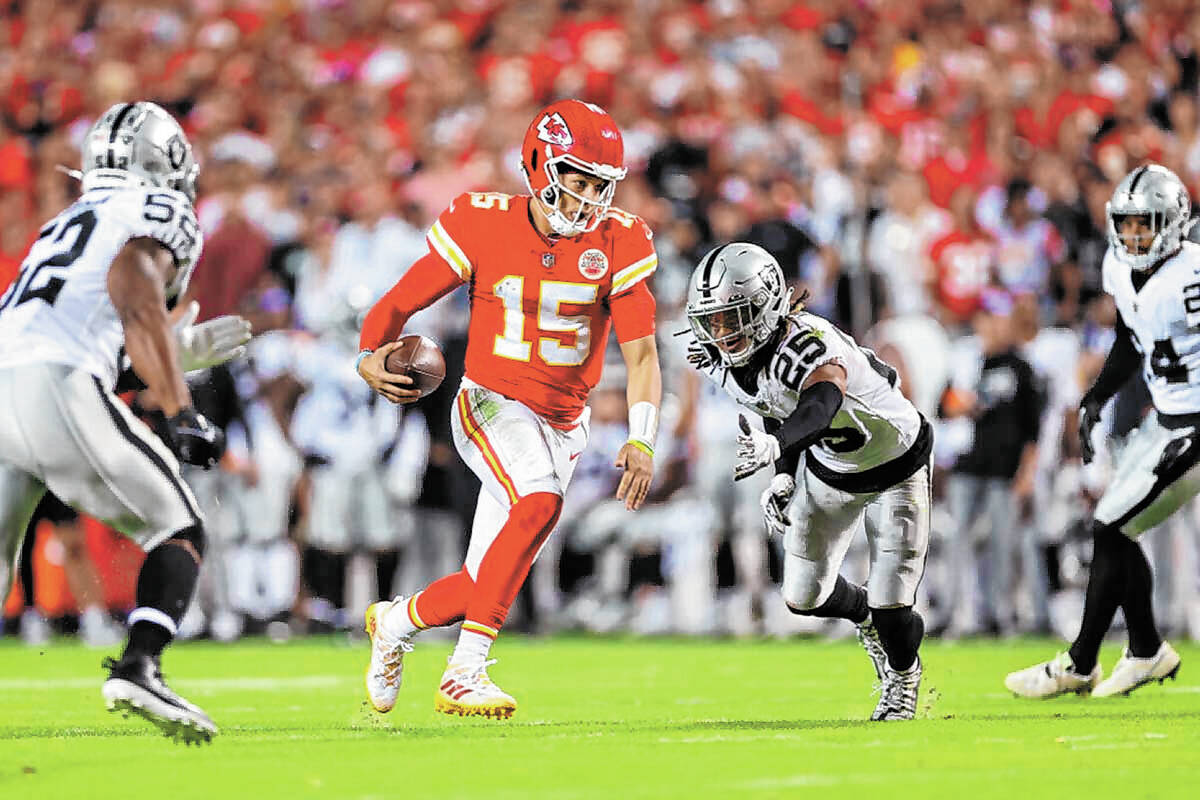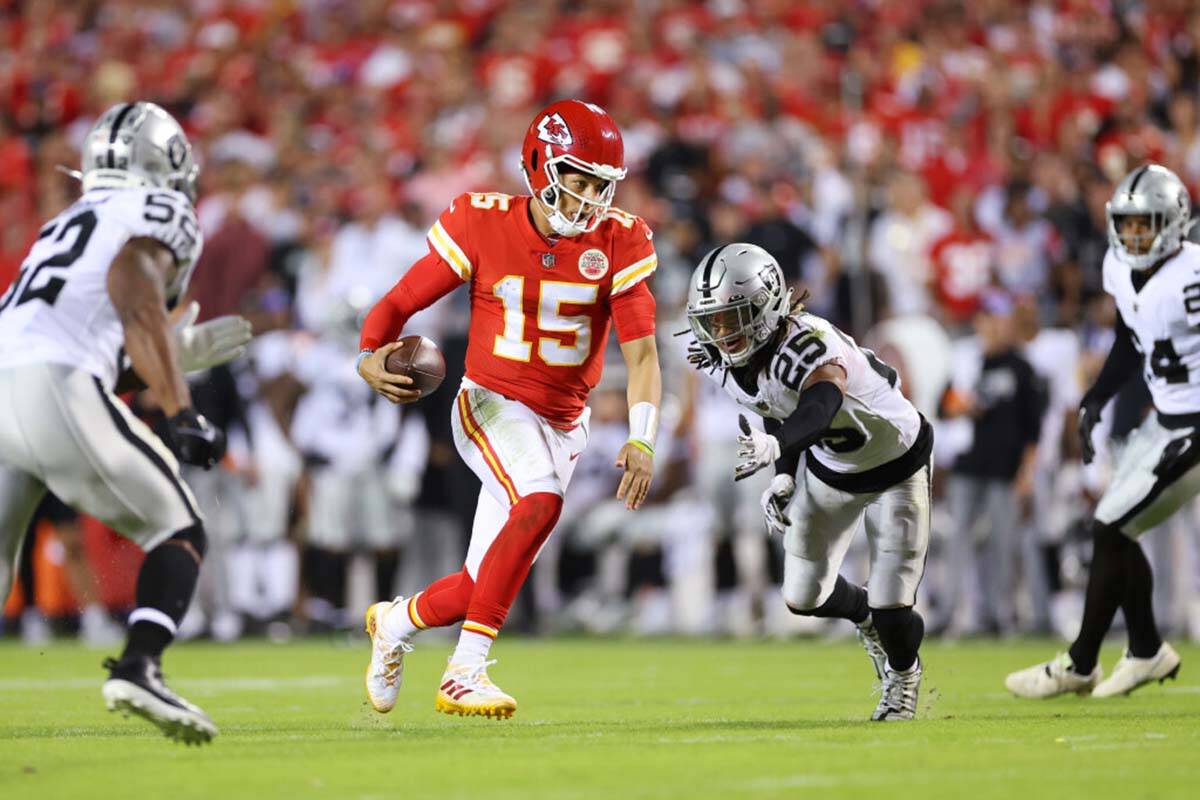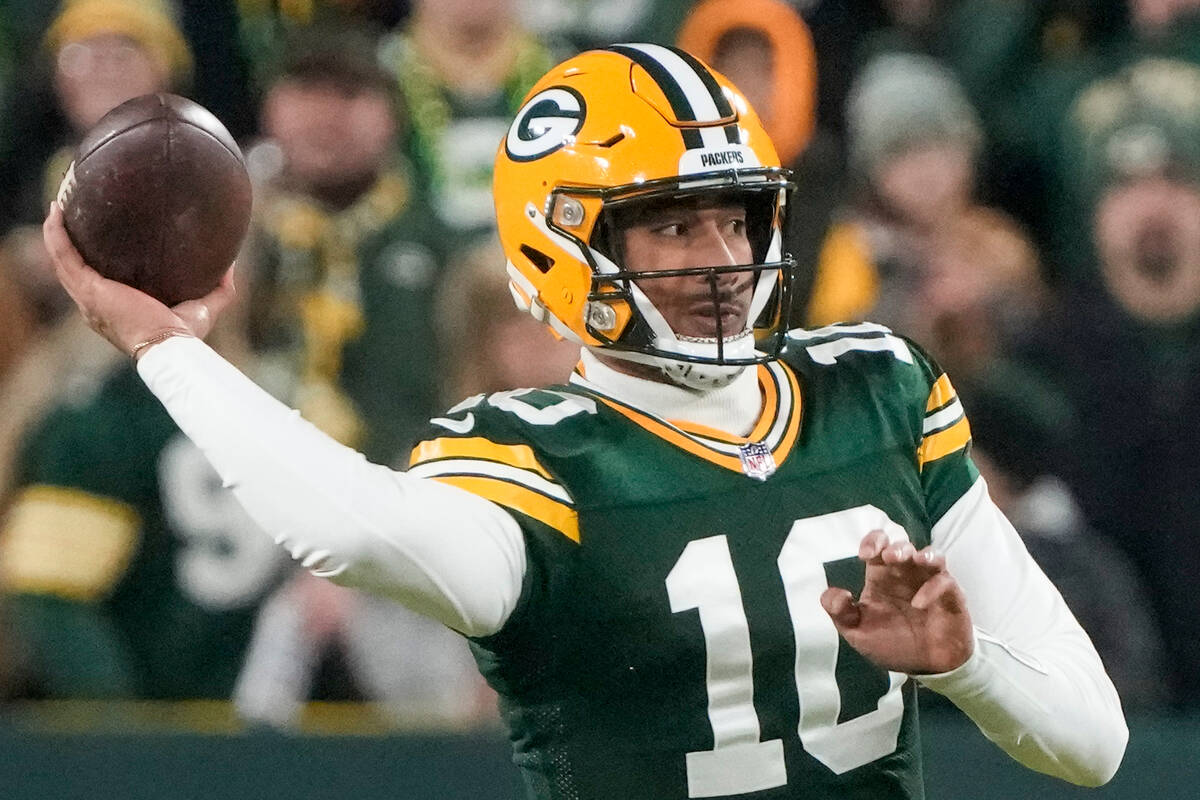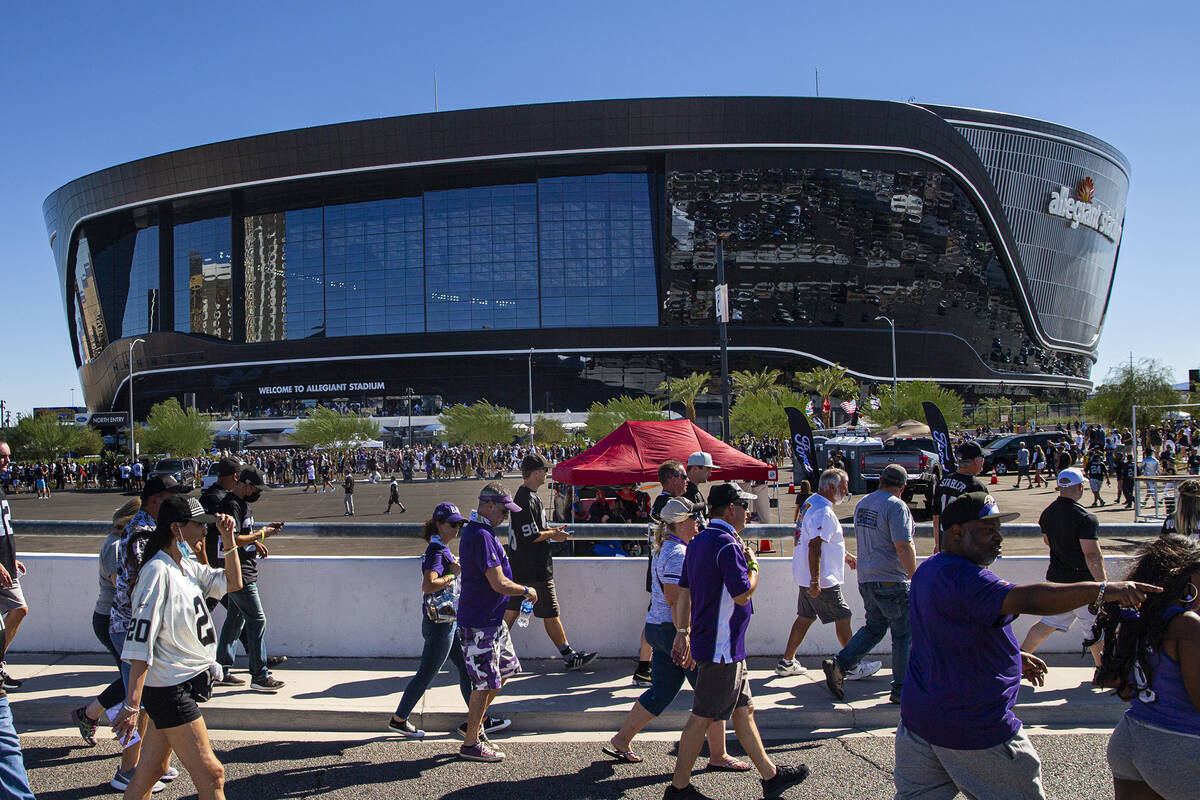 A delayed home opener, four prime-time nationally televised home games and road trips for Christmas Day and New Year's Eve games highlight the Raiders' schedule announced Thursday.
The Raiders will open their 17-game regular season at Denver on Sept. 10, followed by a trip to Buffalo on Sept. 17. Their home opener will be on Sept. 24 against the Steelers on "Sunday Night Football."
The reason for the delayed first home game? British pop star Ed Sheeran is performing Sept. 9 at Allegiant Stadium.
We got the dates! 📃 pic.twitter.com/74ub63oLJm

— Las Vegas Raiders (@Raiders) May 12, 2023
The Steelers game is one of four big-stage home games for the Raiders. They also will host the Packers on Oct. 9 on "Monday Night Football," the Jets and new quarterback Aaron Rodgers on Nov. 12 on "Sunday Night Football," and the Chargers on Dec. 14 on "Thursday Night Football."
The Raiders also will play Oct. 30 at Detroit on "Monday Night Football."
For a team coming off a 6-11 season, the five prime-time games are indicative of the Raiders' mass appeal and potential for high TV ratings.
The schedule is ranked as the 10th-most difficult in the NFL based on opponents' 2022 winning percentage and is tied for the second toughest based on opponents' 2023 predicted winning percentage.
Along with the Denver and Buffalo trips to start the season, the Raiders have two other back-to-back weeks on the road. They will play Oct. 22 at Chicago before visiting Detroit, and play at Kansas City on Christmas Day, followed by a New Year's Eve game at Indianapolis.
The Raiders caught a bit of a weather break in two road games. By playing at Buffalo in Week 2, they should face far better conditions than if they had played there later in the season. And they will play Nov. 19 at Miami, which should mean ideal weather compared to the hot and muggy conditions they would have faced early in the season.
The Super Bowl champion Chiefs and quarterback Patrick Mahomes will visit Allegiant Stadium on Nov. 26 — the Sunday after Thanksgiving and the first of three straight home games.
Another highlight of the home schedule is a game against the Patriots, the franchise that Raiders coach Josh McDaniels spent the majority of his career with.
The regular-season finale will be Jan. 6 or 7 against the Broncos at Allegiant.
The Raiders will play three preseason games — at home against the 49ers and at the Los Angeles Rams and Dallas. Dates and times will be announced later.
Raiders regular-season schedule
Sept. 10 at Denver, 1:25 p.m.
Sept. 17 at Buffalo, 10 a.m.
Sept. 24 Pittsburgh, 5:20 p.m.
Oct. 1 at L.A. Chargers, 1:05 p.m.
Oct. 9 Green Bay, 5:15 p.m.
Oct. 15 New England, 1:05 p.m.
Oct. 22 at Chicago, 10 a.m.
Oct. 30 at Detroit, 5:15 p.m.
Nov. 5 N.Y. Giants, 1:25 p.m.
Nov. 12 N.Y. Jets, 5:20 p.m.
Nov. 19 at Miami, 10 a.m.
Nov. 26 Kansas City, 1:25 p.m.
BYE
Dec. 10 Minnesota, 1:05 p.m.
Dec. 14 L.A. Chargers, 5:15 p.m.
Dec. 25 at Kansas City, 10 a.m.
Dec. 31 at Indianapolis, 10 a.m.
Jan. 6 or 7 Denver, TBD
Contact Vincent Bonsignore at vbonsignore@reviewjournal.com. Follow @VinnyBonsignore on Twitter.