Tom Brady with the Raiders? Fans have questions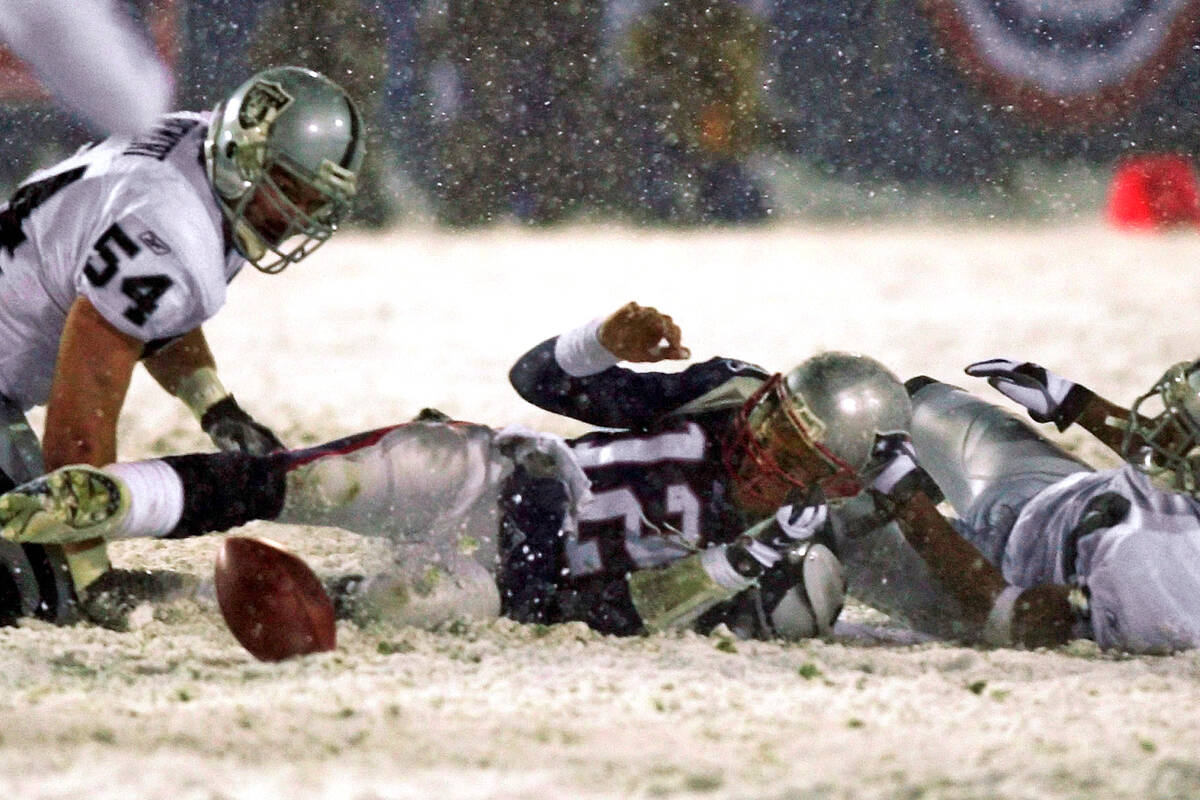 The draft is in the books, the schedule is officially out, and the Raiders are well into their offseason program. That includes their three-day rookie minicamp, which runs through this weekend.
In other words, the clock is ticking on the start of the 2023 season.
Needless to say, their fans are antsy with questions. Here is a sampling of what arrived in this week's mailbag:
Z (@_zairejones): If the team finishes worse than 6-11, its finish last season, will Mark Davis make a change?
Vincent Bonsignore: First off, having had multiple conversations with the Raiders' owner about this, there is no sense he is looking to make any changes with his head coach or general manager. He understands the work that needs to be done to build the Raiders into perennial playoff and championship contenders. And he understands building the Raiders into that type of team and organization takes time and, perhaps more importantly, patience.
He has consistently maintained he hired Josh McDaniels and Dave Ziegler to build the type of team he aspires the Raiders to be and is willing to give them the necessary runway to accomplish that objective. Even if there are some bumpy roads to deal with out of the gate.
That doesn't mean there are no scenarios under which Davis would make a change. But it would probably have to be something extremely drastic for something like that to happen.
MC (@TheStoicRaider): What time did the rookies hit the field/building to start their minicamp?
VB: Early!
The rookie minicamp, much like the mandatory full-team minicamp in June, is meant to replicate an actual training camp schedule, albeit a "mini" or condensed form.
So picture a typical training camp day filled with full team meetings, walkthroughs, practices, weight-room work, film study, positional group meetings, team meals and so on and so forth.
It's a full day of activity intended to give first-year players an opportunity to work and operate in conditions as close to an NFL camp as possible, while also being indoctrinated into their team's offensive and defensive and positional schemes.
Maino (@Maino03): What was the reason to restructure Jimmy Garoppolo'a contract so soon? Is it something good?
VB: Not sure what report you are referring to, but it's not accurate that the Raiders restructured Garoppolo's deal. It's been structured exactly the same since the day he signed it. Garoppolo signed a three-year, $72.75 million contract, including an $11.25 million signing bonus and $45 million in full guarantees. The structure of the deal allows the Raiders to revisit at the end of the 2023 season or the end of 2024.
Scrap (@Scrapbg425): What's the hold up on Tyree Wilson and Michael Mayer inking their rookie deals?
VB: No real hold-up. In fact, the Raiders signed Wilson, their first-round draft pick out of Texas Tech, on Friday. As of Friday afternoon, that brought their signed draft pick total to six players. That leaves three others to still be signed — Mayer, their second-round pick out of Notre Dame, third-round defensive lineman Byron Young from Alabama and fourth-round cornerback Jakorian Bennett from Maryland.
In each of their cases, it's really just a matter of time before they are officially signed. And probably sooner rather than later.
Go Raiders (@GoRaiders19): It sure seems like a slap in the face for the Raiders' faithful to make Tom Brady part owner. Thoughts?
VB: Look, given the New England history, it's understandable that some Raiders fans would be apprehensive. But any misgivings about Brady being the former Patriots quarterback should take a back seat to the winner and megaforce Brady is and that force field of his now being a part of the Raiders' organization. Any chance a franchise gets to bring in that kind of dynamic is one it should jump at.
kobe (@kobeguesswho): With the team adding depth everywhere, who do you think are some surprise cuts as they cut down to 53?
VB: There is a lot of competition on the interior of the defensive line, so that is group to keep an eye on. Malcolm Koonce could have a fight on his hands at edge pass rusher.
Contact Vincent Bonsignore at vbonsignore@reviewjournal.com. Follow @VinnyBonsignore on Twitter.