Top 5 Raiders wide receivers of all time
Updated May 8, 2023 - 10:05 am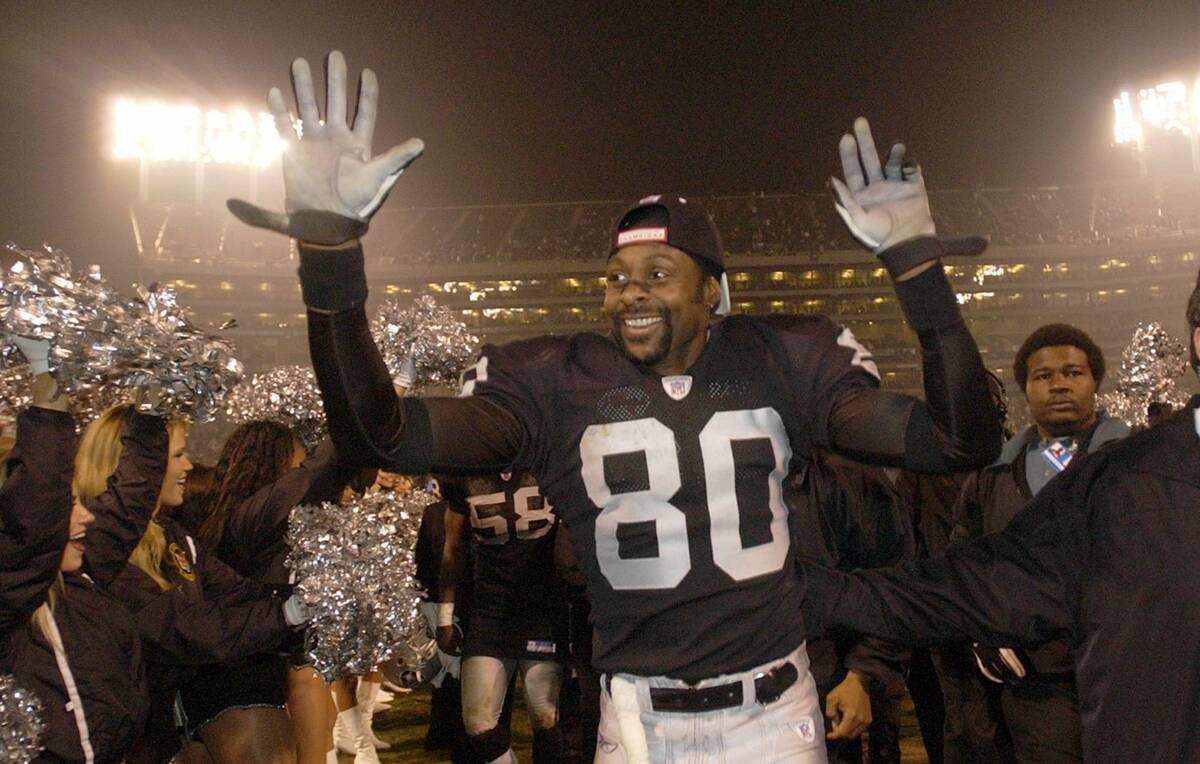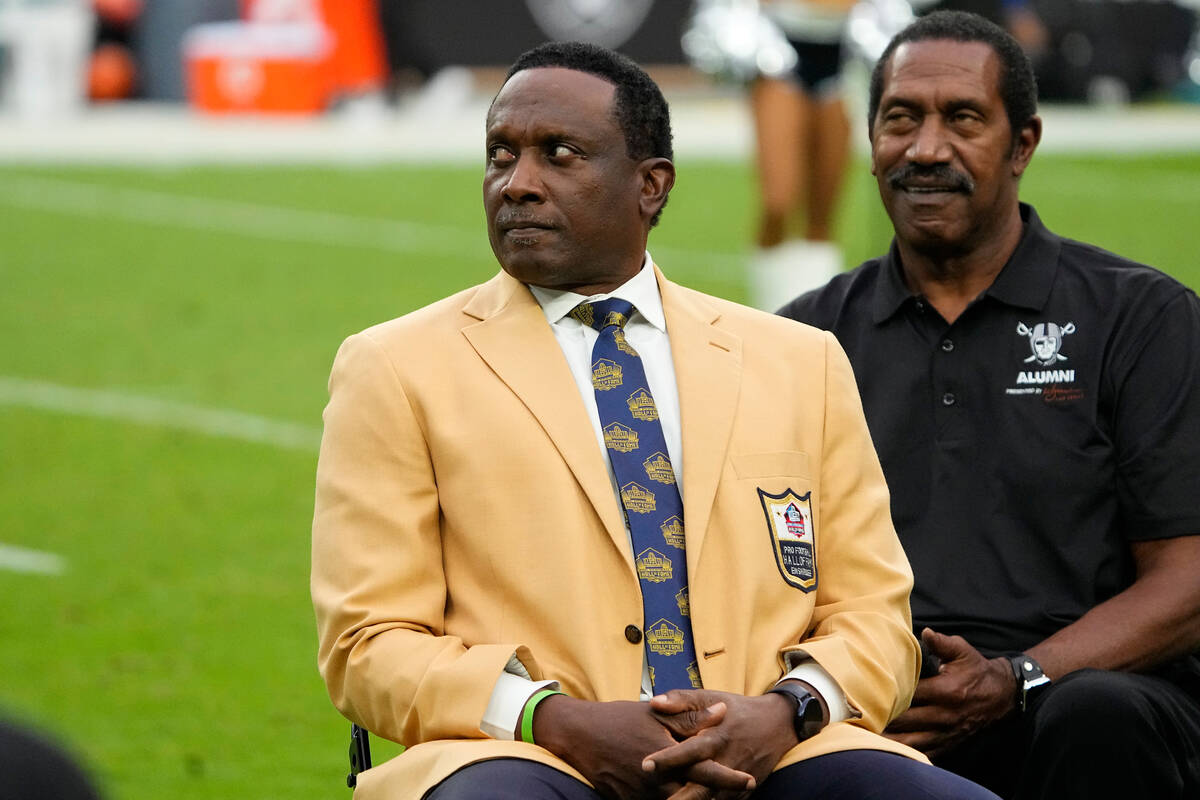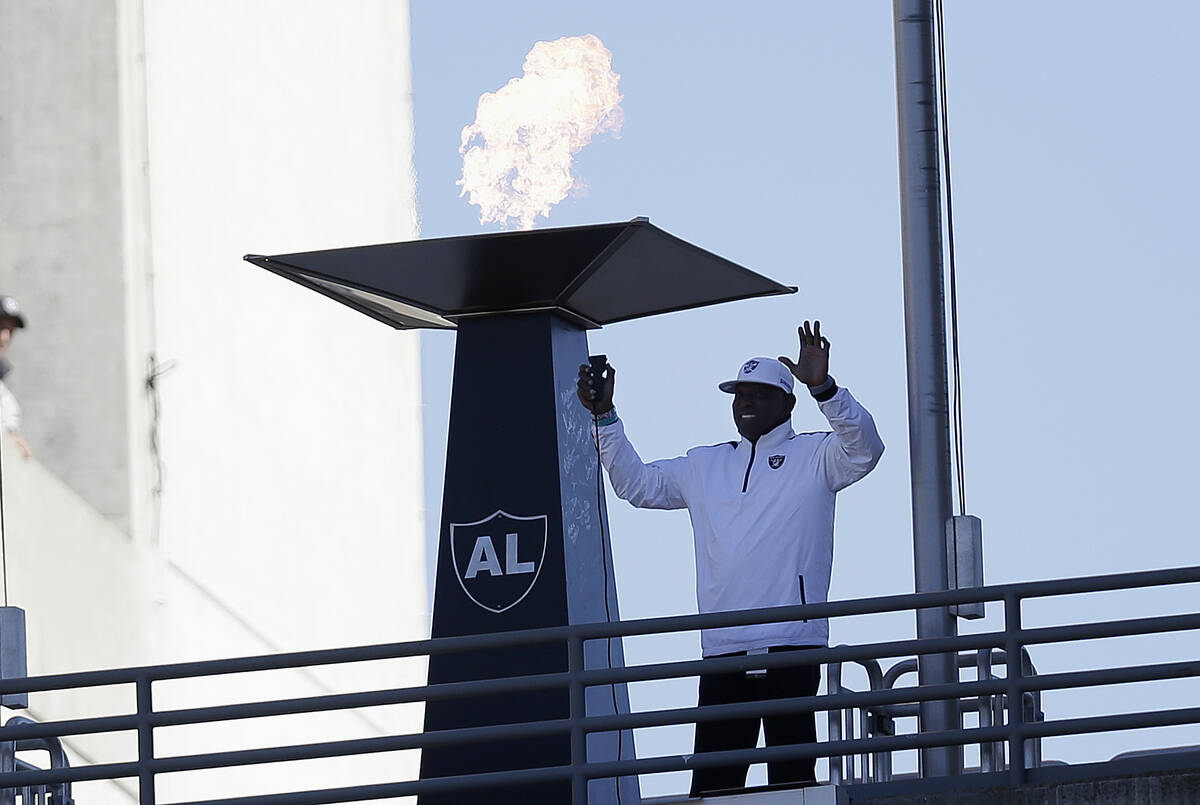 The Raiders have produced a number of great wide receivers, including three who have been inducted into the Pro Football Hall of Fame. One other future Hall of Famer put the jersey on late in his career and produced three impressive seasons.
Going all the way back to legendary owner Al Davis, whose vision and preference for an aggressive, quick-strike offense, the wide receiver position has played an integral role in the Raiders' success.
Here are the five best wide receivers in team history.
5. Jerry Rice, 2001-2004
We tend to forget about Rice in a Raiders uniform, but it's hard to believe what he did while wearing the Silver and Black and, frankly, how astounding it was given he played with them from age 39 to 42.
Even at that advanced age, he caught 243 passes for 3,286 yards and 18 touchdowns.
4. Art Powell, 1963-1966
Powell didn't have the longest of Raiders careers, but he sure did a lot while wreaking havoc in the mid-1960s and eventually earning All-Time AFL honors.
For his career, he ended up with 254 catches, 4,491 yards and 5o touchdowns, an absurdly high number.
3. Tim Brown, 1988-2003
There is a statistical argument to be made that Brown is the best wide receiver in franchise history. And we would not argue one bit. On the other hand, his numbers were accumulated during a period when the game was changing and more games were being played, so we will give his predecessors the slight edge based on that.
Nevertheless, Brown was downright dominating over the course of a career that began a bit slowly but then took off as he accumulated nine straight seasons of 1,000+ receiving yards.
By the time it was all done, he was the Raiders' career leader with 1,070 catches, 14,734 yards and 99 touchdowns.
2. Cliff Branch, 1972-1986
There were Raiders wide receivers who ended up with more catches and more yards than Branch, but in terms of sheer importance and trend-setting, Branch's contributions can't be overemphasized.
He introduced the element of speed, a dynamic that would come to define the organization, and his 501 catches for 8,685 yards and 67 touchdowns tell only part of the story about how he literally changed the game of football with his ability to stretch the field and help the Raiders win multiple Super Bowl championships.
1. Fred Biletnikoff 1965-1978
The namesake of the award signifying the best wide receiver in college football each year, Biletnikoff came to signify the greatest Raiders wide receiver, setting the standard for all who came to wear the Silver and Black.
In an era when passing the ball wasn't as in vogue as it would eventually become, Biletnikoff remains the second-leading receiver in club history with 589 catches, 8,974 yards, 76 touchdowns and was a key figure in the Raiders' first Super Bowl championship.
Contact Vincent Bonsignore atvbonsignore@reviewjournal.com. Follow @VinnyBonsignore on Twitter.