UNLV's 4-game winning streak ends at Boise State
Updated January 9, 2020 - 7:02 am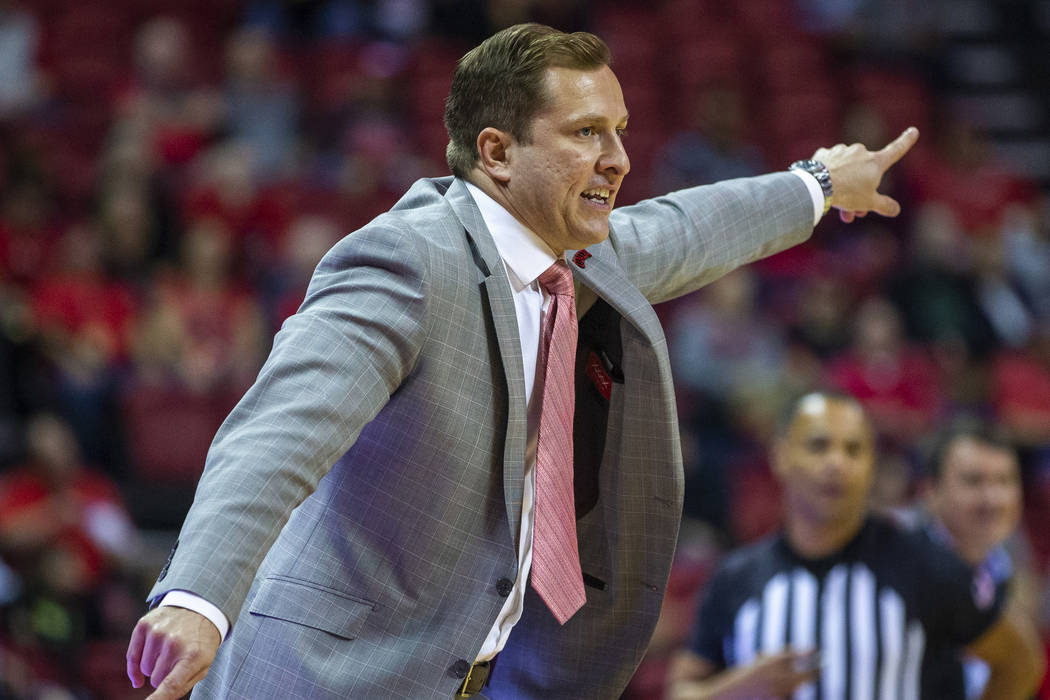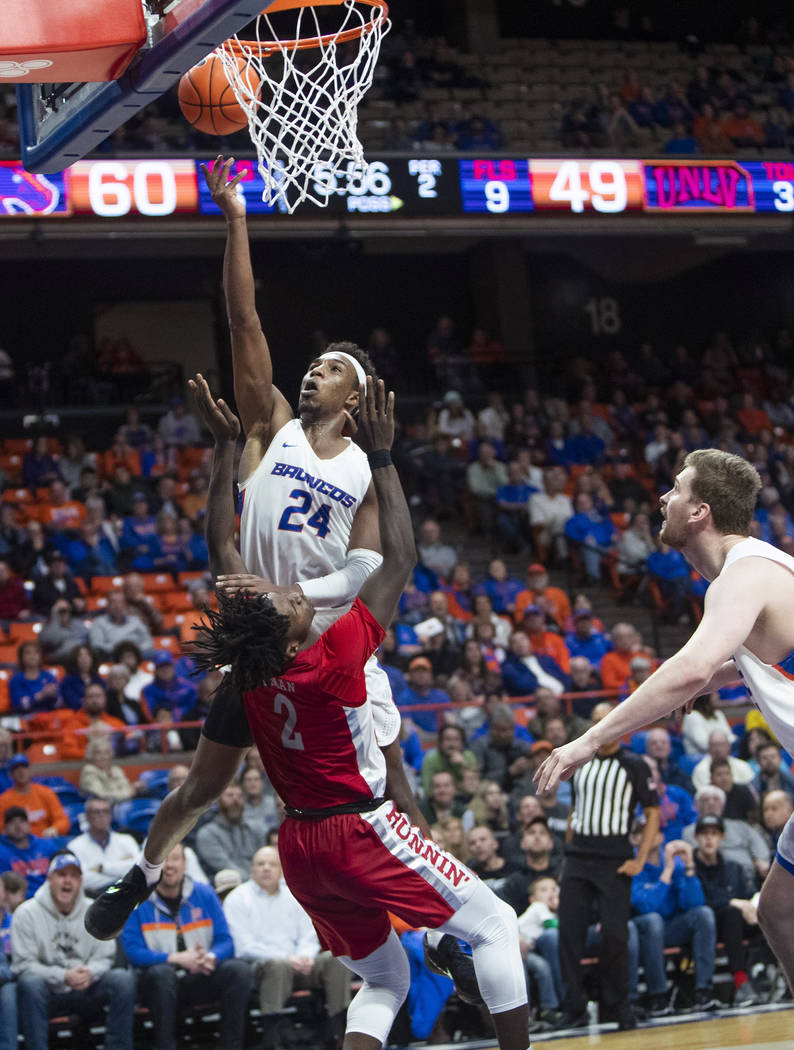 The offensive woes that dogged UNLV earlier this season reappeared Wednesday night at ExtraMile Arena in Boise, Idaho.
UNLV went through two costly droughts in the second half of a 73-66 loss to Boise State, ending their winning streak at four games. This also was the UNLV's first loss in Mountain West play.
The Rebels (8-9, 3-1 MW) fell behind by as many as 62-49 with 5:56 remaining before rallying to within 67-62 with 1:08 left.
But Justinian Jessup made a 3-pointer with 43 seconds remaining to all but clinch it for the Broncos (11-6, 3-2 MW). He scored 15 points in the second half, making 5 of 6 3-pointers overall and becoming the school's career leader with 280. The first came at the first-half buzzer to give Boise State a 36-31 lead.
Teammate Derrick Alston scored 16 points in the first half and finished with 26 points and 10 rebounds.
"That's too gaudy of stats for a guy who's leading the league in scoring (20.3) and that we spent a majority of time prepping for," UNLV coach T.J. Otzelberger said.
Second-half trouble
UNLV shot a dismal 37.7 percent and went nearly five minutes between baskets early in the second half and nearly four minutes a short time later. They were especially ineffective from long range, making 6 of 25 3-pointers.
"If you make eight or nine, you're in that game and have a chance to win," Otzelberger said. "We don't have the luxury with our shooters to be able to go on the road and win games that way. We've got to win them by being physical and aggressive, and we're going to have to knock down some shots. We didn't get either of those things done here tonight."
Bryce Hamilton led the Rebels with 19 points, Marvin Coleman scored 12 points and Amauri Hardy had 10 points.
Foul problems
Foul trouble also was a problem with Antonio and Donnie Tillman fouling out and Hamilton picking up four fouls. Boise State made 23 of 31 free throws.
The Rebels next visit Wyoming on Saturday, so they will be tested on the road again. UNLV's game at Boise State was its first after a five-game homestand in which the Rebels went 4-1.
"We have great energy at home," Otzelberger said. "Our guys have been playing with passion there, but that's got to travel with us. We talked about it coming in. We're not going to outscore people on the road, so we're going to have out-defend them, out-tough them."
Contact reporter Mark Anderson at manderson@reviewjournal.com. Follow @markanderson65 on Twitter.