UNLV's Amauri Hardy to see a familiar face vs. Illinois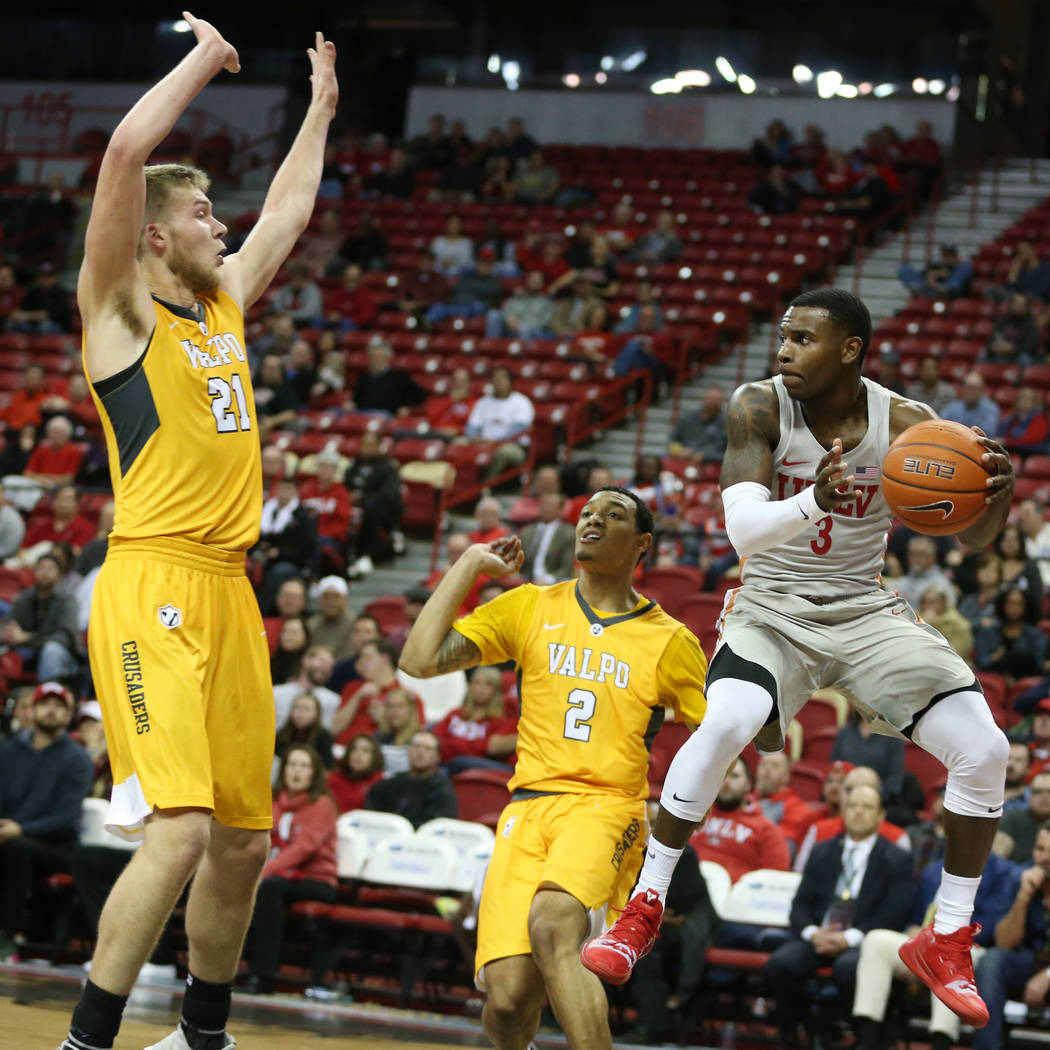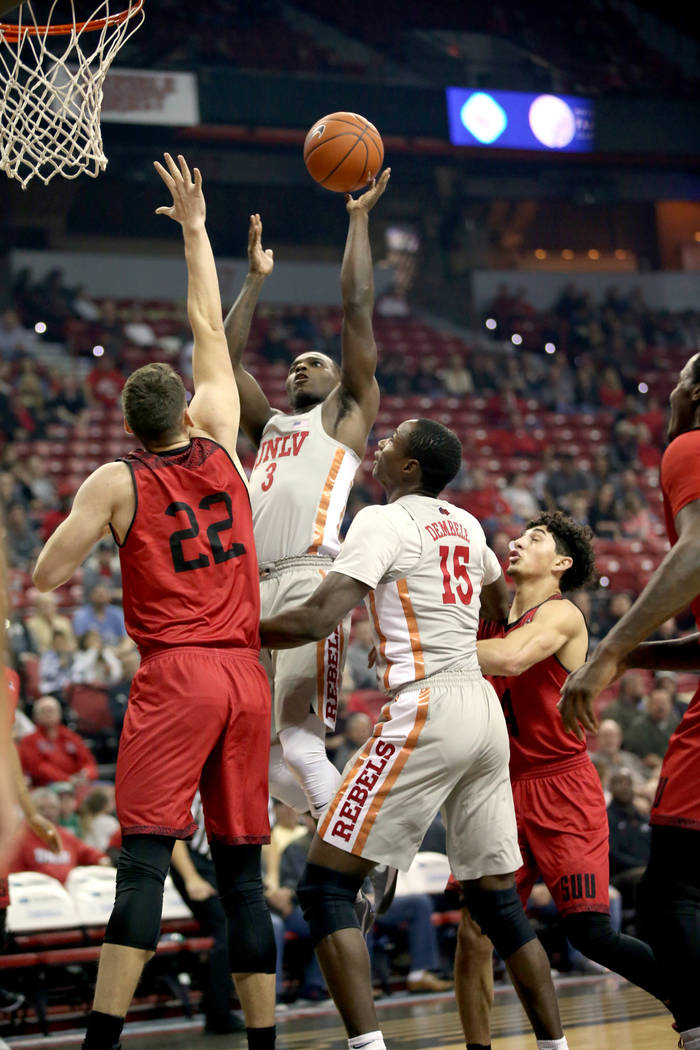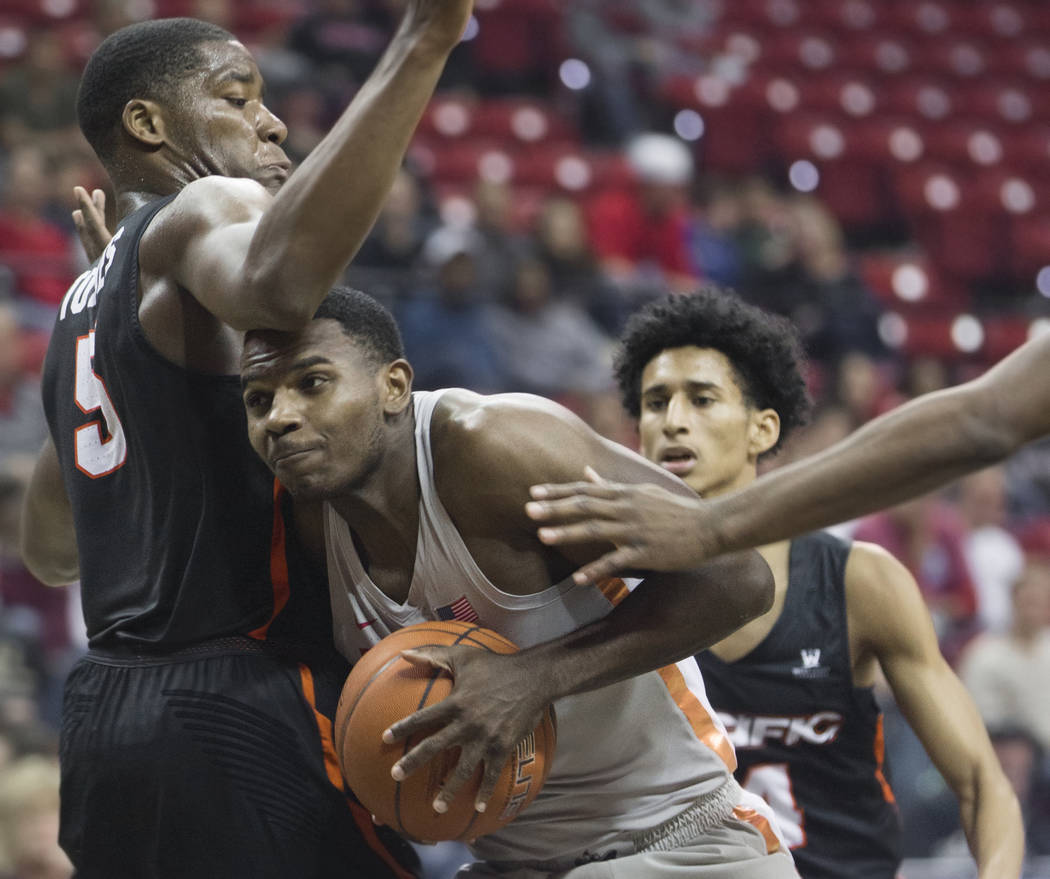 Amauri Hardy had committed to Oklahoma State, but players don't really commit to colleges.
They commit to coaches.
So when Brad Underwood quickly left the Cowboys for Illinois in March 2017, Hardy knew he wasn't moving to Stillwater.
He heard UNLV was interested and was intrigued, eventually signing in April 2017 with the Rebels. And now the Rebels prepare to visit Illinois for 11 a.m. game Saturday, again bringing Hardy face to face with Underwood.
"I think he was a very genuine person for the most part," Hardy said. "He came at me hard. He said he watched me play a lot. For the most part, I liked his style of play. I liked how he developed the guards, and I think he's doing great things now with Illinois."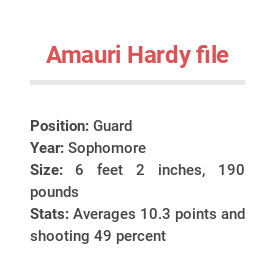 Hardy is in his second season at UNLV and Underwood in his second with the Illini. Both teams need a victory to get some momentum going.
Illinois lost 77-67 to No. 19 Ohio State on Wednesday in Chicago's United Center to drop to 2-7. The Rebels are 4-3 after back-to-back defeats.
The teams met last season at the MGM Grand Garden Arena, with the Rebels winning 89-82. Hardy scored seven points in 21 minutes.
"It was nothing but love and smiles," Hardy said of he and Underwood. "For the most part, it was a cool experience to play against him, and I'm pretty sure he's excited to play against me again being that we beat them the last time."
Underwood might want revenge, but he liked Hardy as a player for a reason. Hardy was impressive as a high school and AAU player in the Detroit area, a four-star recruit who ESPN ranked as the nation's No. 22 point guard.
Attempts to reach Underwood were unsuccessful.
Underwood coached just one season at Oklahoma State, going 20-13 and making the NCAA Tournament.
He was assembling his recruiting class for the following season, and had secured the 6-foot 2-inch Hardy. Change came quickly, however, when Underwood reportedly questioned Oklahoma State's commitment to its basketball program and jumped to Illinois.
"It all happened so fast," Hardy said. "At that point, I was forced to decide where I was going to make my next decision."
Now Underwood will be game planning to defend Hardy, who comes off the bench, but essentially shares point guard duties with senior Noah Robotham.
Hardy averages 10.3 points while shooting 49 percent, though only 27.3 percent from 3-point range. Robotham's numbers are 6.0, 30.0 and 21.1.
UNLV coach Marvin Menzies said he was confident Robotham would break out of his shooting slump and stuck to his philosophy of de-emphasizing the importance of a starting lineup.
"I feel like you want to start guys that can give you the best start to the game but not losing a sustaining type of play that can be good when you make substitutions," Menzies said. "So as soon as you sub, you still need to stay at a pretty high level. Right now, (Hardy's) been coming off the bench for us and never complained a minute."
Hardy said he was pleased to fill whatever role is needed.
"I come in and play with that same fire and energy as if I was starting," he said. "I'm not really getting caught up with if I start or come off the bench. I'm still looking to help my team. I'm still looking to make plays."
More Rebels: Follow at reviewjournal.com/Rebels and @RJ_Sports on Twitter.
Contact Mark Anderson at manderson@reviewjournal.com. Follow @markanderson65 on Twitter.