Rebels in Ruins: Is eliminating football UNLV's solution?
Updated November 20, 2018 - 7:37 am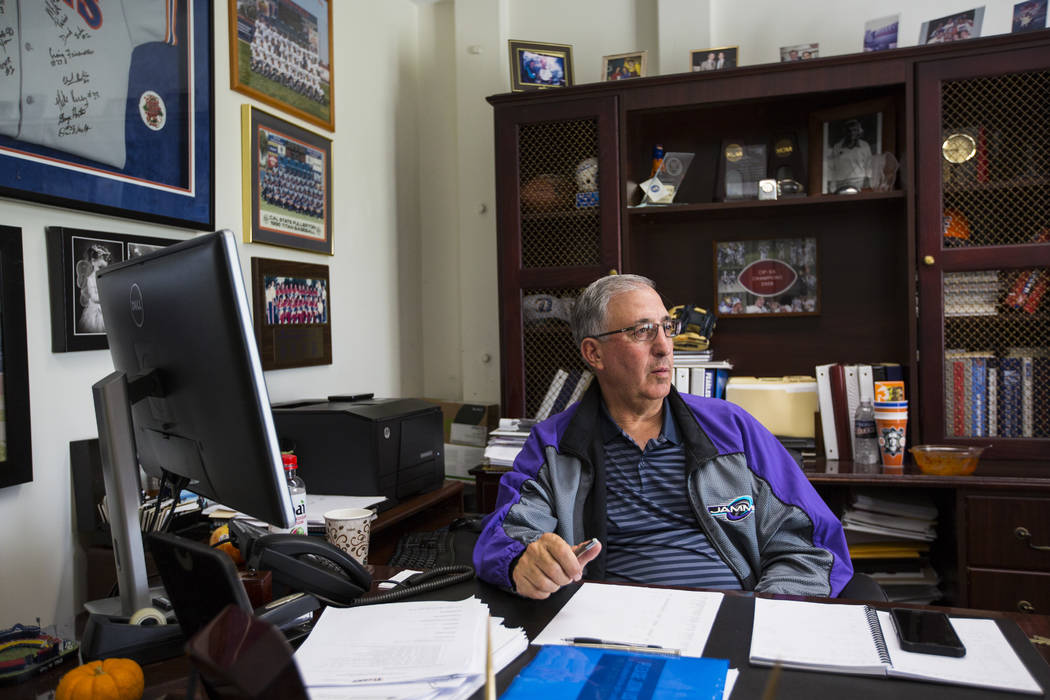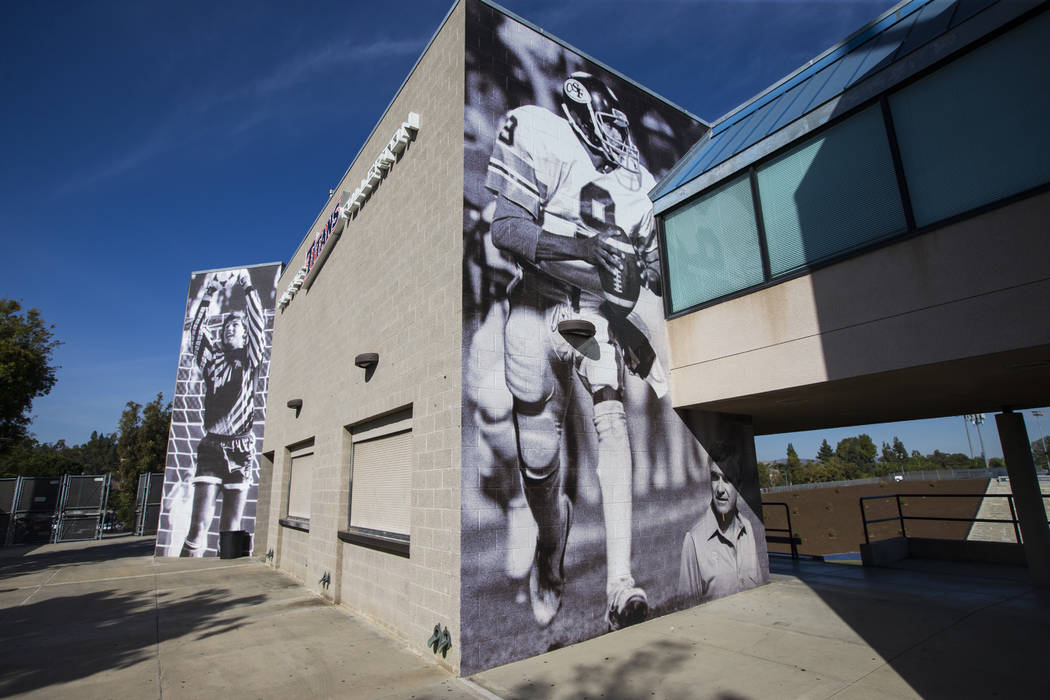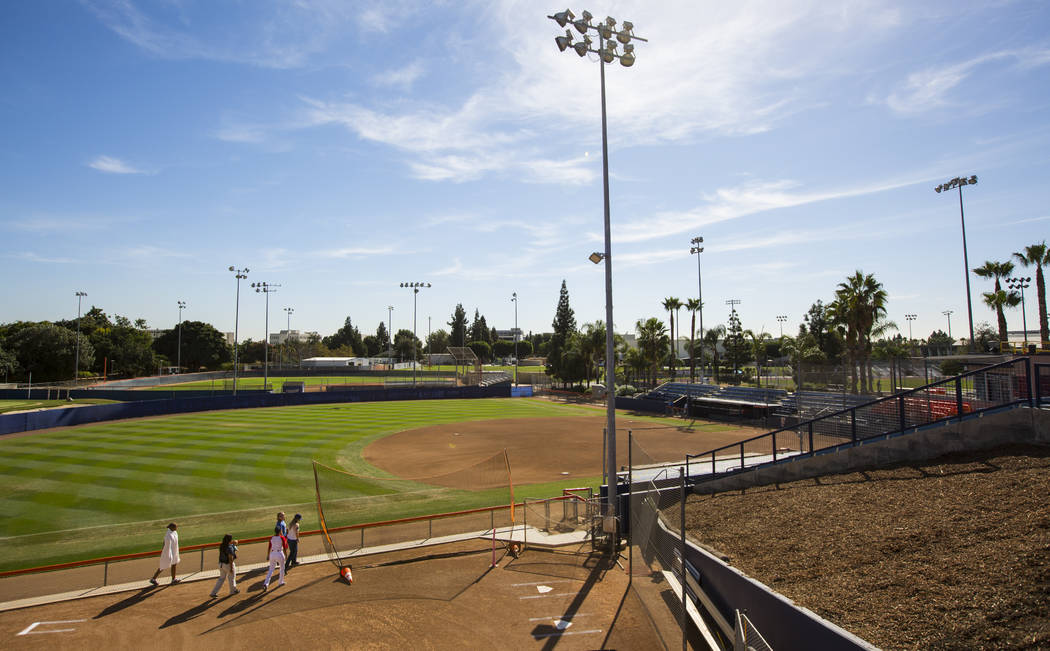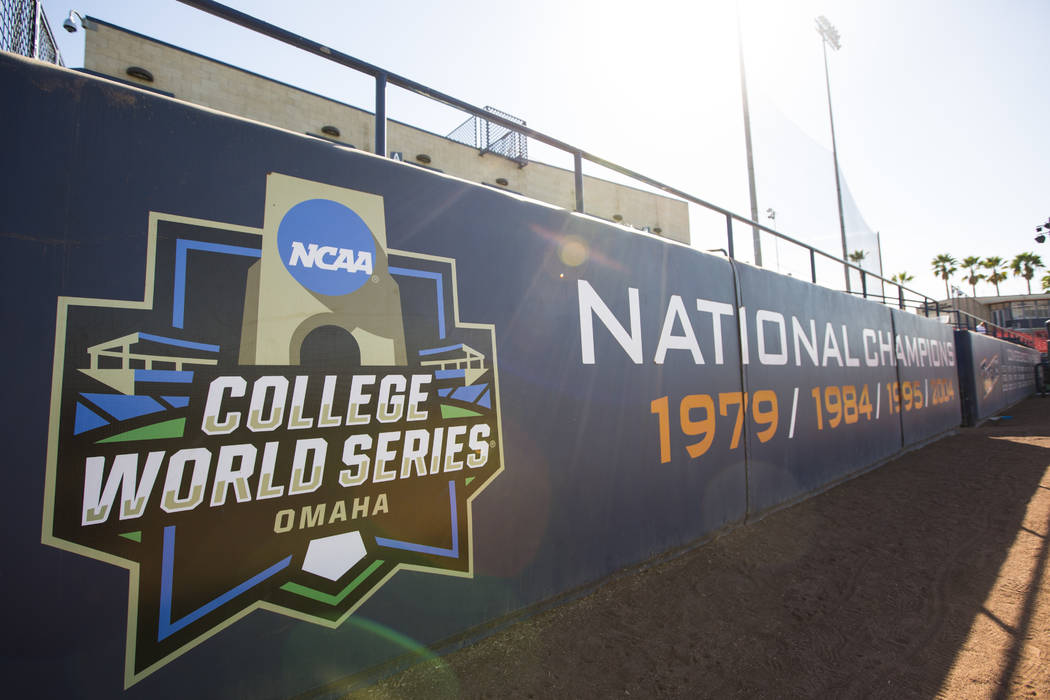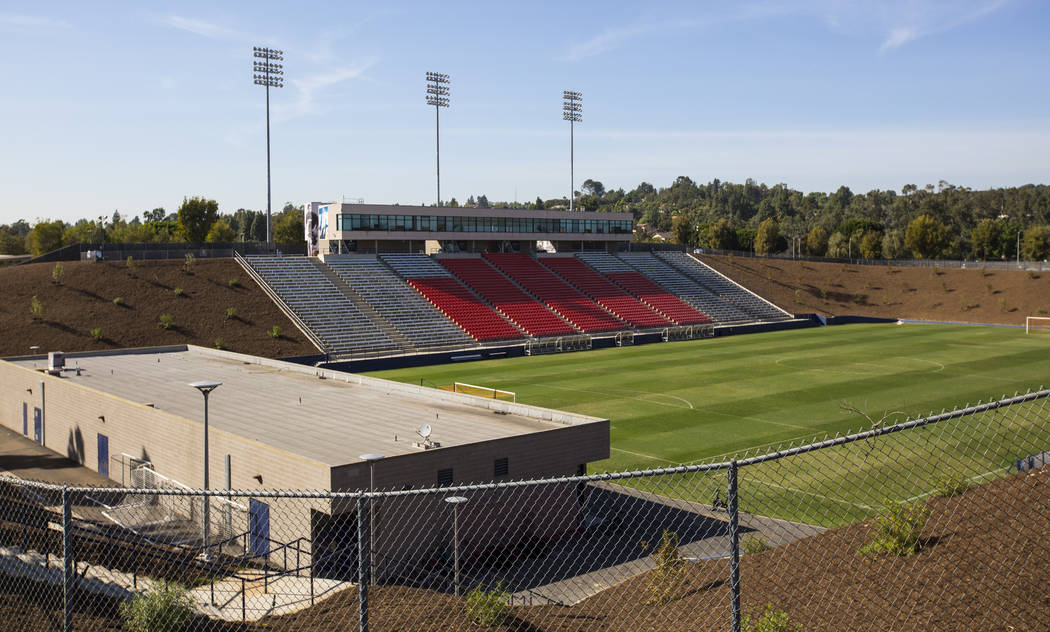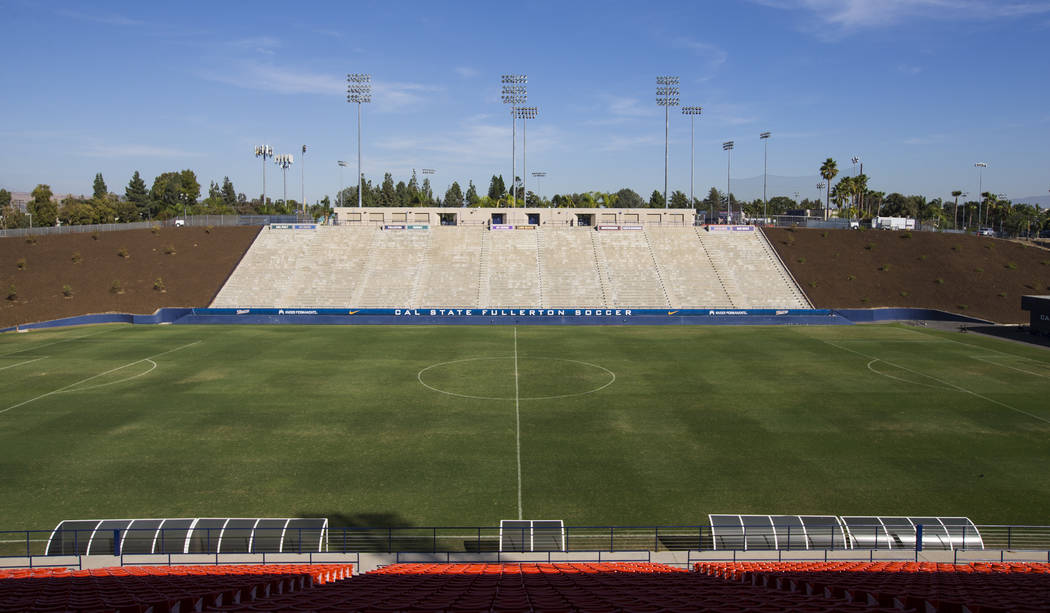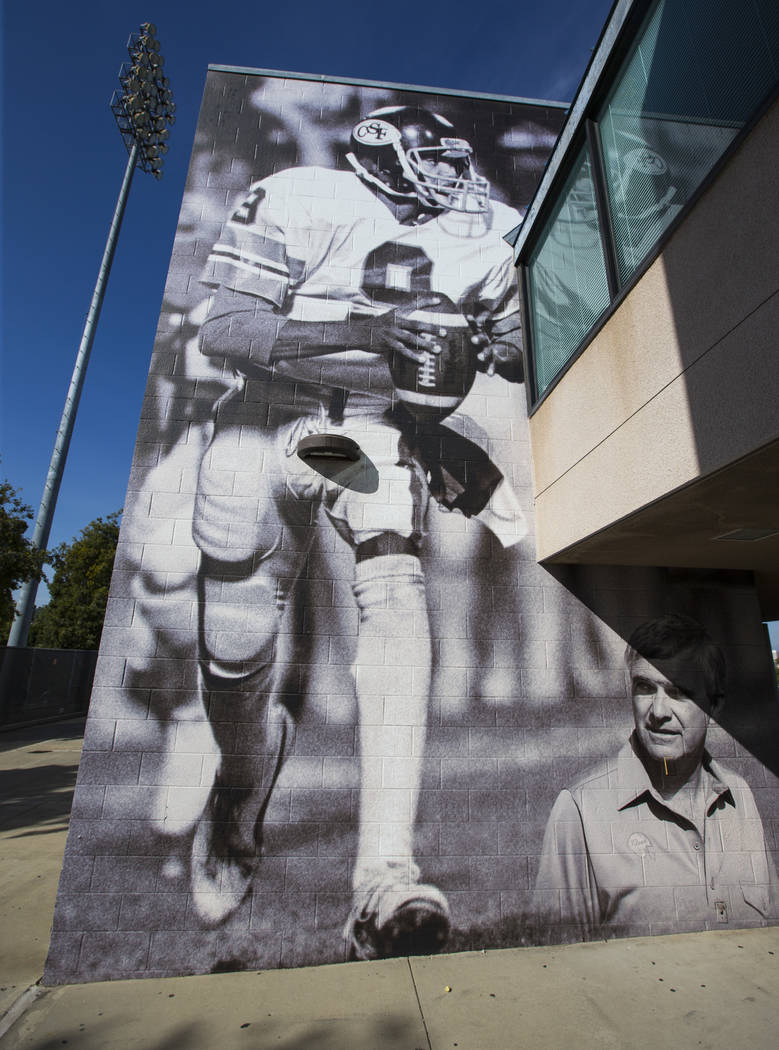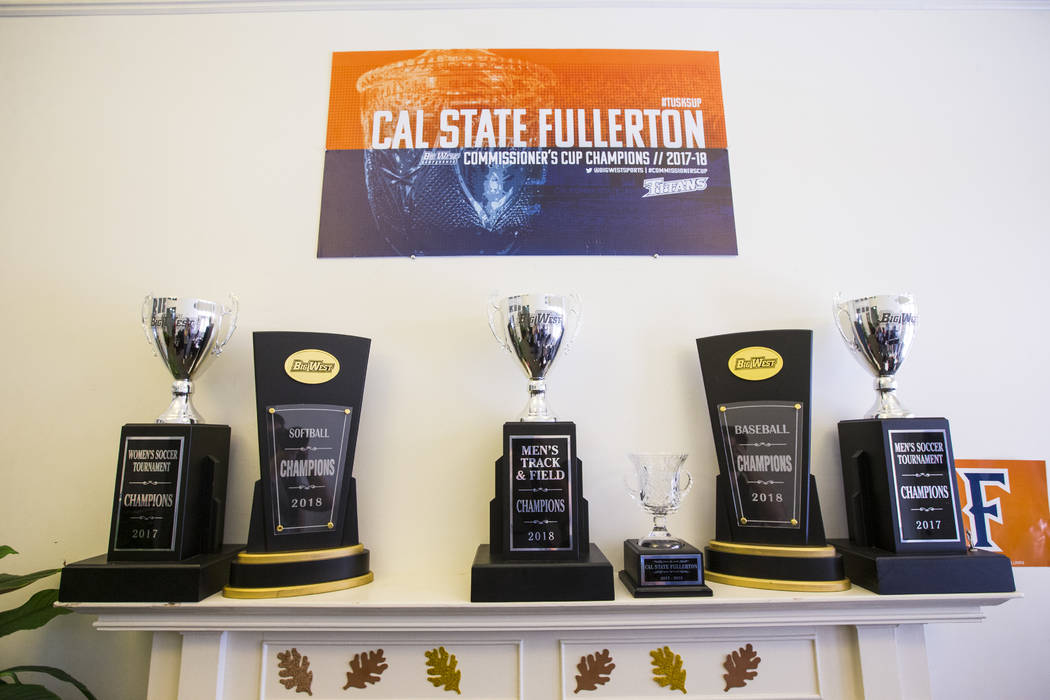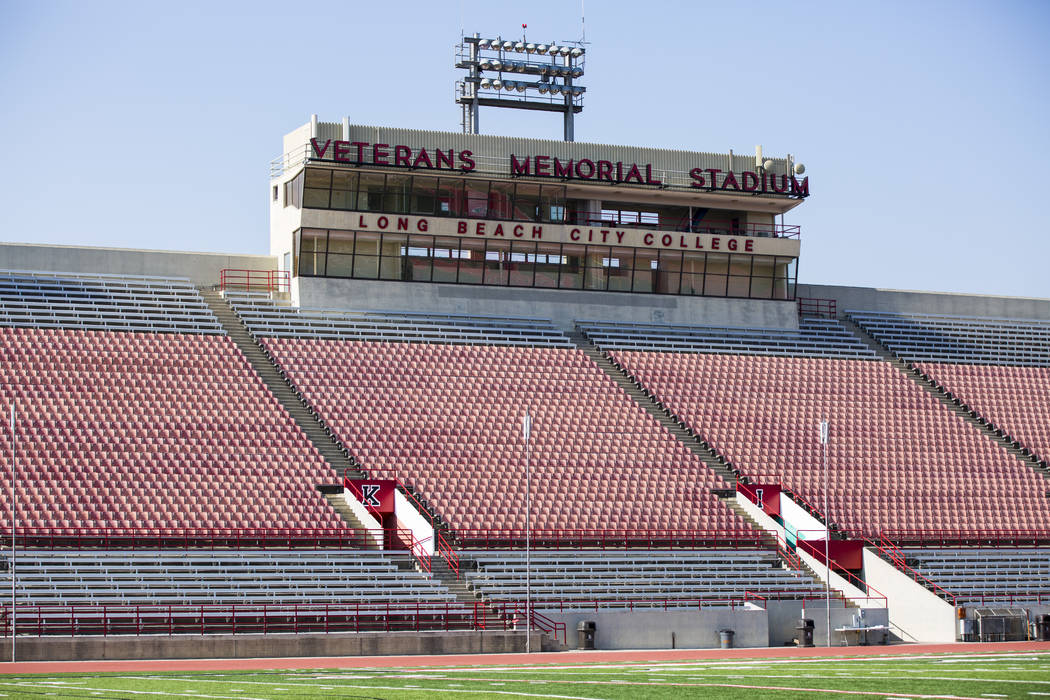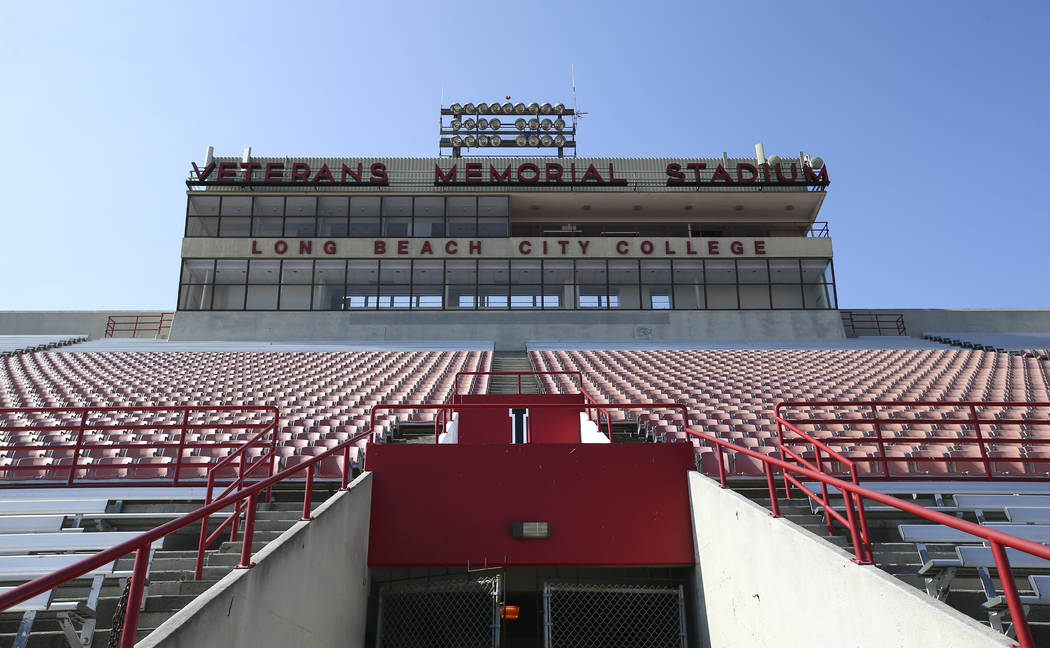 High on a bookshelf behind Steve DiTolla sits a photo of Gene Murphy, the last football coach in Cal State Fullerton's history.
Through a window in the office that once belonged to Murphy, DiTolla can see an expanse of grass that had served as the football team's practice fields.
DiTolla feels the sport to his core, but he was one of the decision-makers when it came to cutting football at Fullerton following the 1992 season. Administrators examined different ways to keep football, but they determined the only viable option was eliminating a program losing $750,000 per year.
"It was the toughest thing to do," said DiTolla, Fullerton's senior associate athletic director. "It was by far the toughest decision, but it was the right decision. I can tell you from a personal standpoint, nobody loves football more than me. It still stings."
With UNLV struggling to draw fans and keep interest in the Las Vegas market, should this be an option for the Rebels athletics department? As part of a five-part series on UNLV sports, the subject keeps arising as the Rebels' football program might have hit its lowest point this season, especially as it raises expectations each year.
Dropping football isn't on UNLV's radar. Rebels officials are progressing with construction of the Fertitta Football Complex and the move to join the Raiders in Las Vegas Stadium in 2020.
It's a topic that pops up from time to time as the Rebels continue to struggle to win. Their last winning season was in 2013, and the one before that in 2000.
Small crowds, big cost
The program is a financial drain on the athletic department with crowds sometimes around 10,000 at the 35,500-seat Sam Boyd Stadium. In the most recent available financial numbers, UNLV took in $5.9 million in revenue for the program for the 2016-17 fiscal year and spent $9.8 million.
Rebels athletic director Desiree Reed-Francois indicated, however, that eliminating football is not an option.
"Our whole NCAA governance model is based upon one sport, and that's football," she said. "Our conference affiliation is based upon football. If you look at TV ratings and TV revenue, football is the one that moves the needle. It's also volume, and what I mean by that, you have 105 young men who have an opportunity to earn an education. So 20 percent of our total athletic department is in one sport.
"Also, the beauty of football is it brings people together."
She pointed to the reclamation projects at Texas Christian under coach Gary Patterson, Cincinnati under Mark Dantonio and other top coaches who followed, Virginia Tech under Frank Beamer and Kansas State under Bill Snyder.
"What I know is it can be done here," Reed-Francois said. "We've studied this. There's never going to be one that's exactly the same scenario, but they provide illustrations and help us to formulate our plan."
Tony Sanchez is nearing the end of his fourth season as UNLV's coach, and he is 15-32 — after dropping a stunning decision at Hawaii on Saturday — a record that has put his job in jeopardy. Reed-Francois said she will evaluate the program after the season
But Sanchez has spearheaded fund-raising for the Fertitta complex, which is about $6 million short of the $31 million needed to finish construction, and won more games through his first four seasons than either of the two previous coaches.
Sanchez said he believes the program is on the right track, but acknowledged the difficulty of the undertaking, which was complicated by injuries this season at quarterback and in the secondary.
"We knew that building this program would be tough," Sanchez said. "Is it frustrating? Yes. It's frustrating when you see improvement and improvement and all of the sudden, you've got road blocks and land mines and things that occurred that you weren't anticipating."
Title IX issues
Should UNLV officials ever consider dropping football, they will be left with some difficult choices.
Because the program accounts for up to 85 scholarships, a similar cut might need to be made in women's sports to comply with Title IX.
Also, it's probable the Mountain West would not allow UNLV to remain a member. Conference bylaws state each member needs to field teams in football, men's and women's basketball and volleyball. University presidents can make exceptions, as they did for Hawaii to compete in football only and Colorado College in women's soccer, but would UNLV be willing to take such a gamble?
Fullerton and Long Beach State took the leap of dropping football, with Long Beach taking the step a year earlier than Fullerton. Both athletic departments saw too much red in their budgets and too few rear ends in the bleachers.
They also saw an opportunity to devote resources to other sports, such as their nationally recognized baseball programs.
Fullerton has won four national championships, including twice — 1995 and 2004 — since dropping football. The Titans have made the NCAA regionals 40 times and the College World Series 18 times.
Despite their enormous success, the Titans break even on a $450,000 budget. Coach Rick Vanderhook, though he misses having football on campus, said projects such as the upcoming $12 million expansion to Goodwin Field likely wouldn't happen if the sport still existed.
"We're fully funded in everything that we have, and everything that we raise, we keep," Vanderhook said. "There's nothing that our guys get shortened on. We're better than probably 80 percent of the colleges in the country."
Long Beach's baseball budget is about $500,000, and the Dirtbags play at city-owned Blair Field, but they get priority on scheduling. The Dirtbags have been to four College World Series and 22 regionals.
"For us to be competitive, would I like to say we could still be competitive if we had football?" Long Beach State baseball coach Troy Buckley asked. "I would like to say we could be, but from a budgetary standpoint and a fiscal standpoint, I think it would be more challenging and difficult to get institutional support versus donor support."
High cost of returns
Should Long Beach State ever entertain bringing back football, athletic director Andy Fee said it would cost at least $15 million. That includes adding women's sports to remain in Title IX compliance.
Without football, Long Beach State has won seven of the past 10 Commissioner's Cups, which goes to the Big West Conference's top athletic program. Its men's volleyball team won the national championship last season.
"If you said today we had football involved and there wasn't an angel involved in funding this program, I don't think we'd be having the same conversation necessarily," said Fee, who oversees a $20 million budget. "I don't think that we could point to the College World Series appearances, hosting regionals and super regionals two years ago. I just don't know if we could have sustained success without being able to allocate resources."
It's a similar sentiment at Fullerton, and the question of whether to bring back football never has disappeared.
The 10,000-seat Titan Stadium, which cost $13.6 million, was completed in 1992 in time for football season.
Fullerton instead made it the home to the men's and women's soccer teams, which have combined to make 22 NCAA tournament appearances.
Football is not forgotten, though, with tributes in different parts of the stadium. One photo is of a Titans pass rusher charging a UNLV quarterback.
"We were trying to play Division I football on a Division II budget," DiTolla said.
When it was mentioned that UNLV was committed to keeping football, that it was too far down the road with the new Raiders stadium, DiTolla said softly, "So were we."
More Rebels: Follow at reviewjournal.com/Rebels and @RJ_Sports on Twitter.
Contact Mark Anderson at manderson@reviewjournal.com. Follow @markanderson65 on Twitter.
REBELS IN RUIN
Go back to Part 1 of the series.
Read Part 3 of the series in Wednesday's print edition and online at 6 a.m.