What if? A painful question for Las Vegas sports fans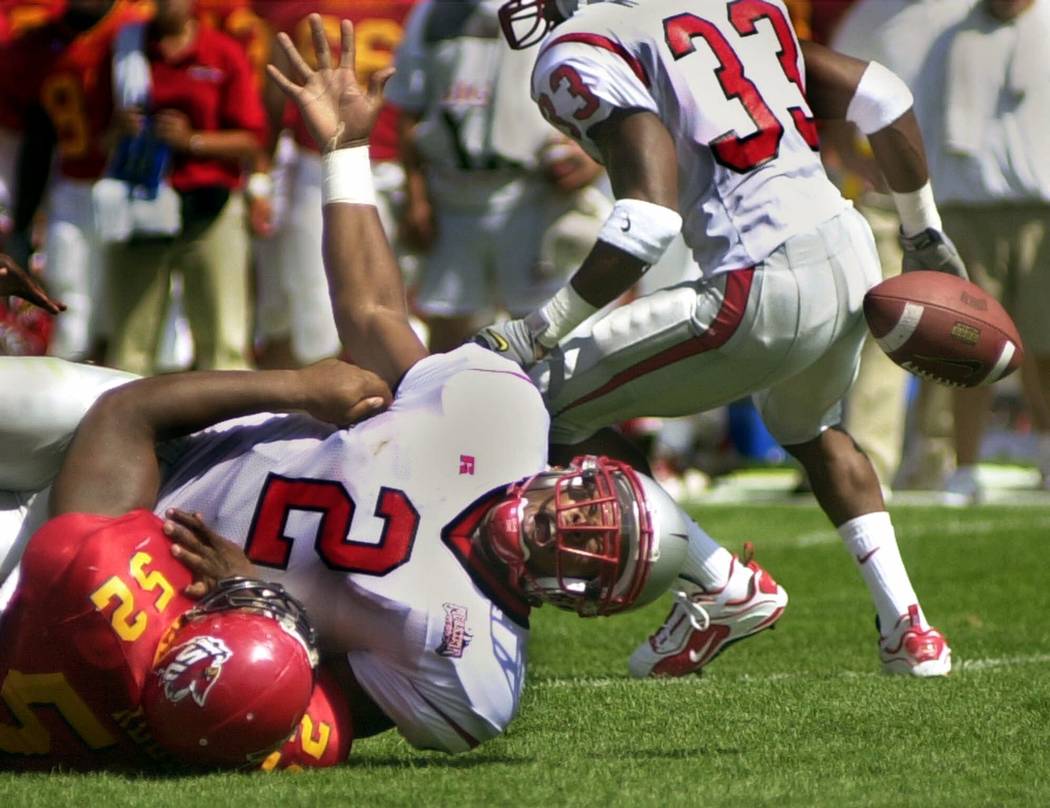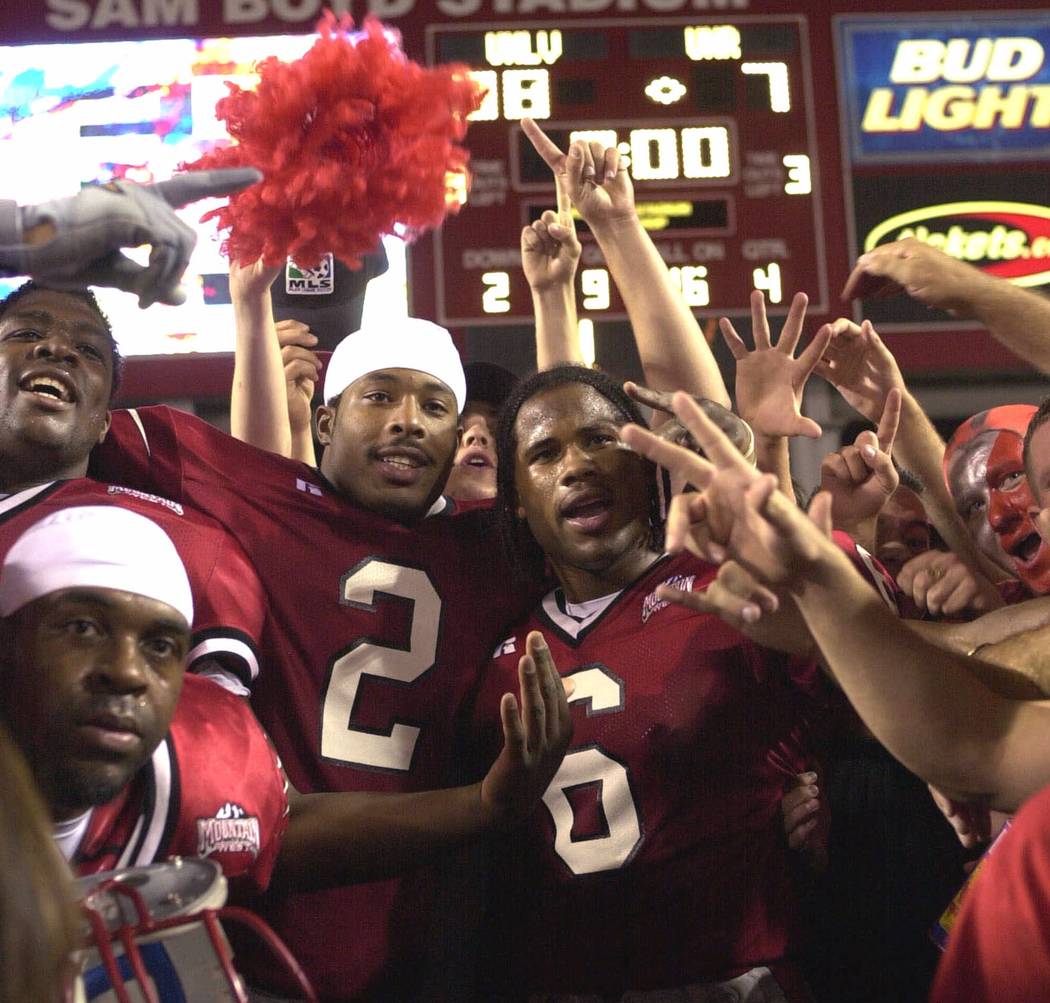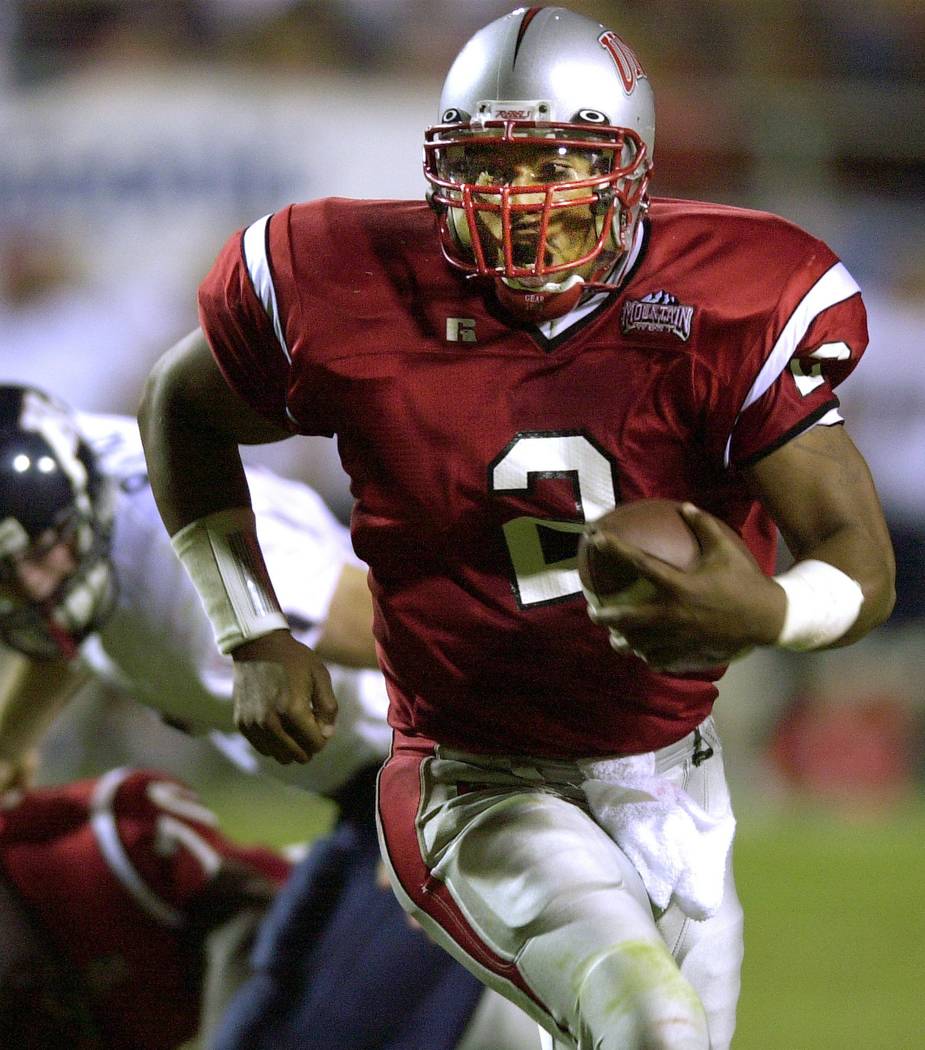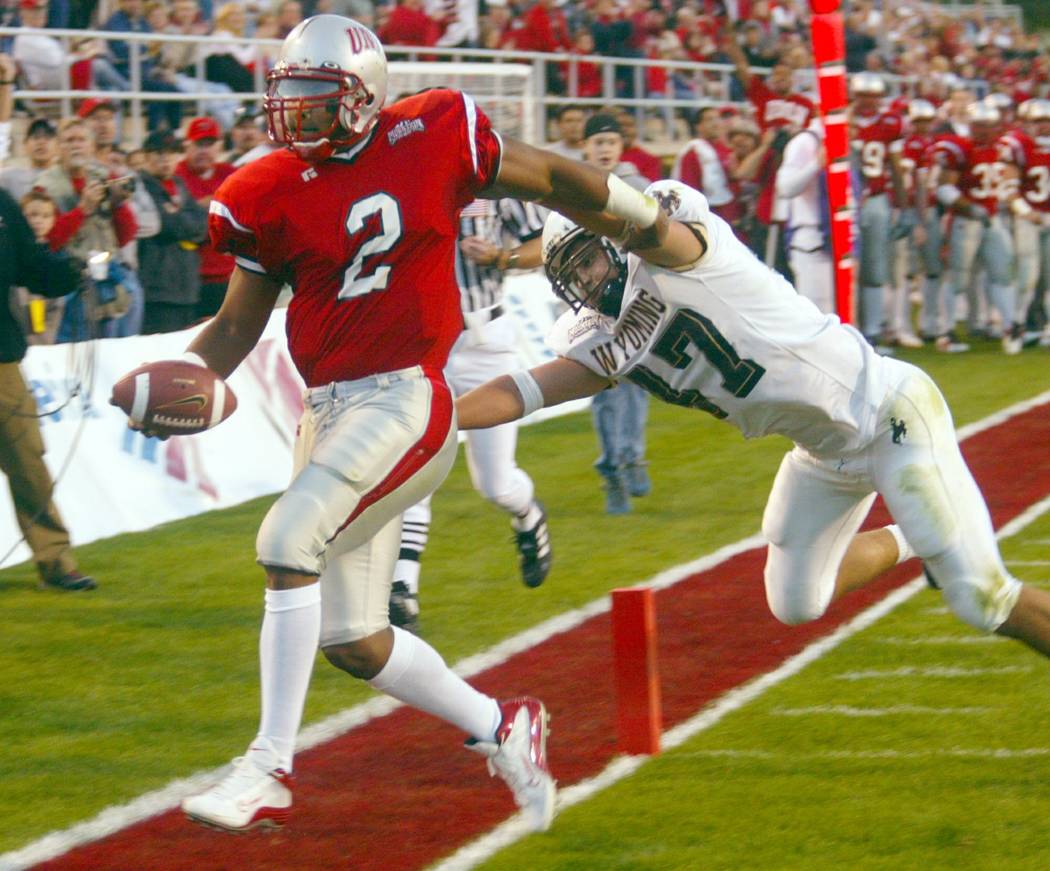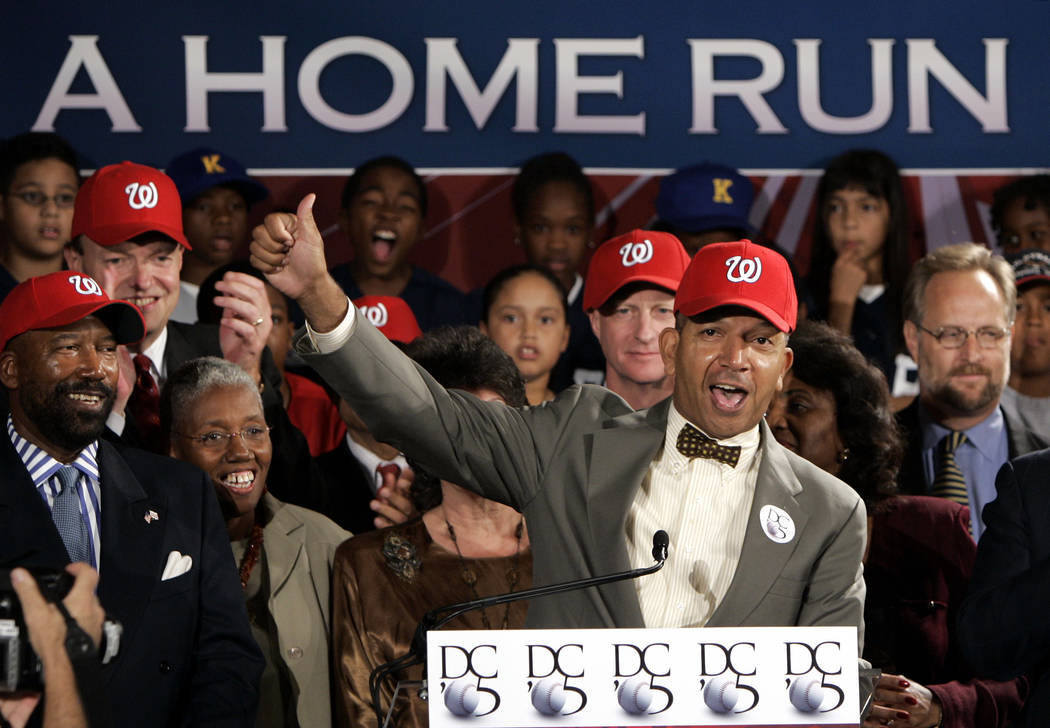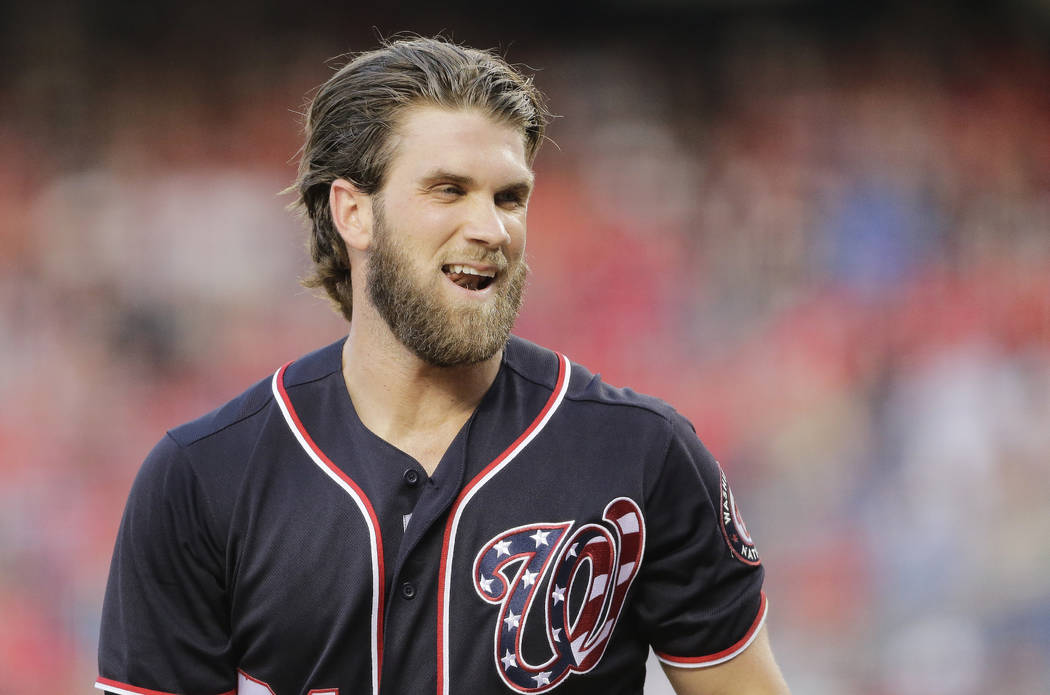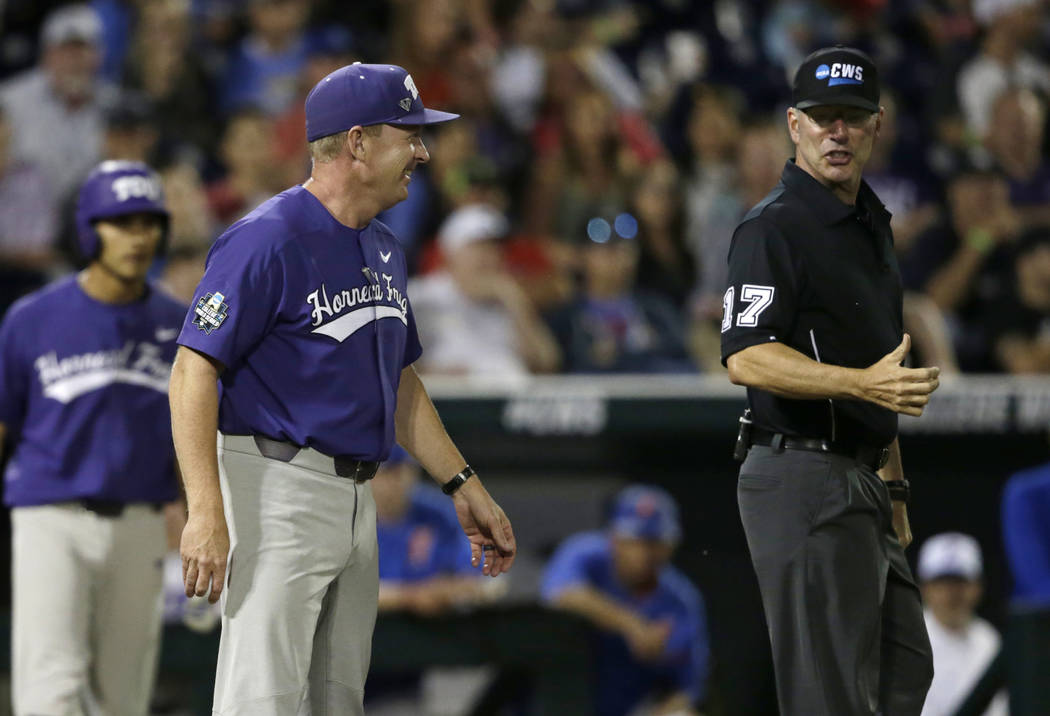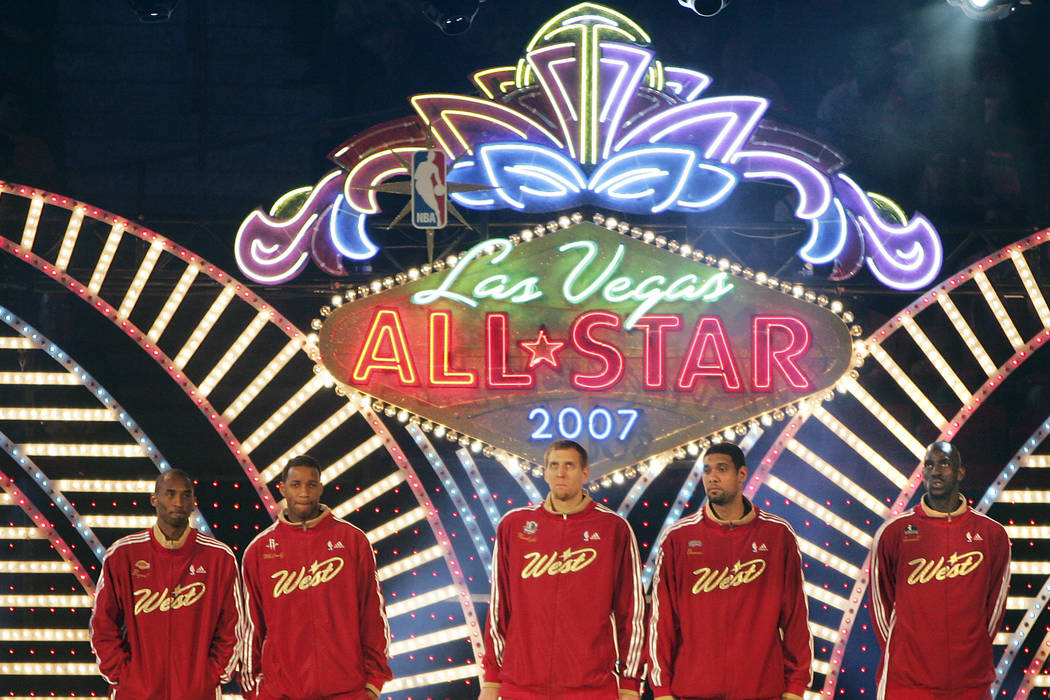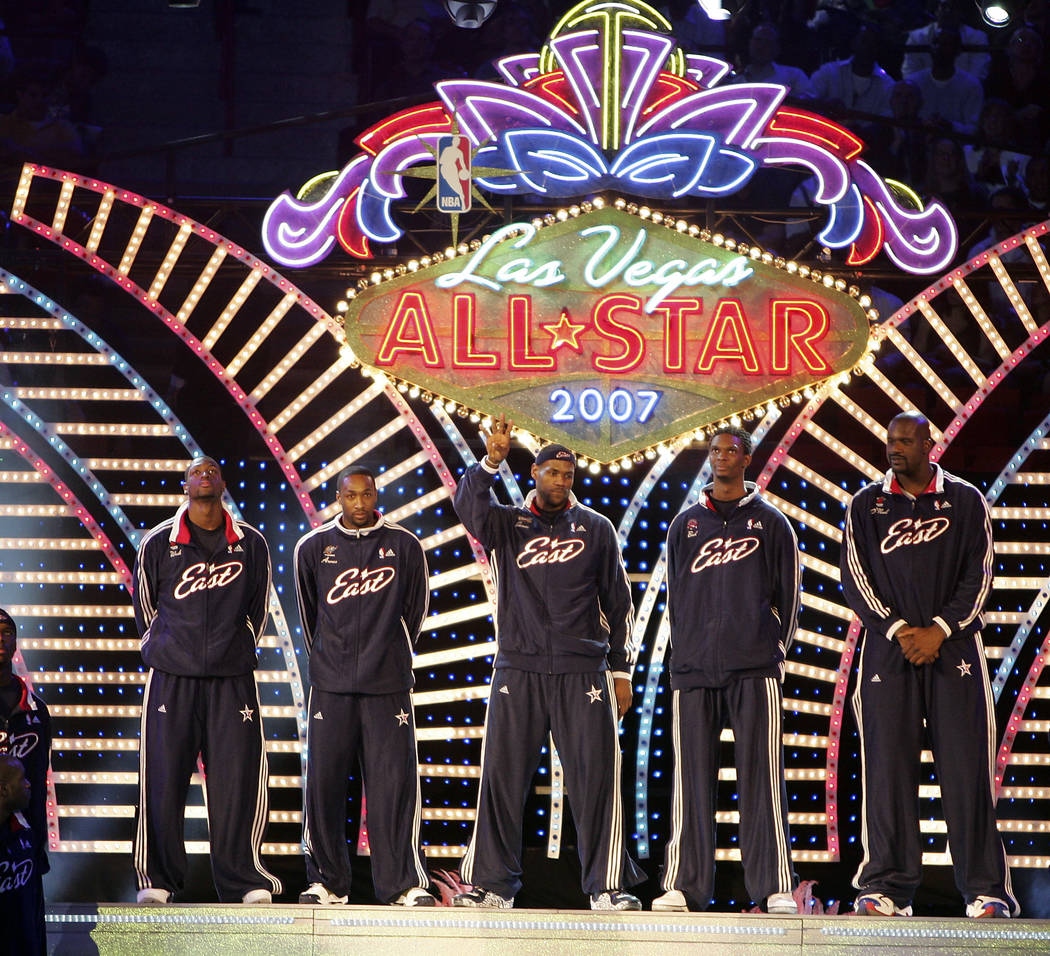 It's one of the most compelling questions in sports.
What if?
Those who follow sports at any level know how maddening that question can be. And Las Vegas has its share of "what if" moments.
What if UNLV guard Greg Anthony hadn't been called for a charge in the 1991 national semifinal against Duke?
What if Rebels quarterback Jason Thomas never injured his shoulder?
What if UNLV had found a way to keep baseball coach Jim Schlossnagle?
What if the Great Recession hadn't delayed construction of a state-of-the-art Strip arena?
What if the Montreal Expos had landed in Las Vegas rather than Washington?
The Review-Journal played out all of those scenarios, and the local sports landscape would have been considerably different.
That shows how one play or one decision can have ramifications that lasts years. If the call had gone the other way on Anthony, for example, the Rebels probably would have won a second national championship in a row and continued momentum for more than just another season.
Now that's a painful what if.
GREG ANTHONY
What if UNLV point guard Greg Anthony hadn't fouled out against Duke?
What actually happened
The Rebels dominated the 1990-91 basketball season, steamrolling opponents on their way to an expected national championship repeat. They went into the Final Four in Indianapolis facing Duke, the team the Rebels beat by 30 points in the title game a year earlier.
This time, the Blue Devils didn't go so quietly, showing early they were going to give UNLV all they had.
And then Duke received some help.
With UNLV ahead 74-71, Anthony got called for a questionable charge with 3:51 left. George Ackles stretched the lead to 76-71 with 2:31 remaining, but without an effective point guard, the Rebels otherwise struggled to find an offensive rhythm.
Duke took advantage to pull off a 79-77 upset to deprive the Rebels of another national title and a place in college basketball history. UNLV could have been in the argument for the greatest team of all time, the beginning of a dynasty.
What could have happened
If the call was a block rather than a charge, Anthony also would have been awarded the basket since his shot went in. A three-point play would have extended UNLV's lead to 77-71, changing the entire complexion of the final four minutes.
With the veteran Anthony in the game, he would have known when to keep the ball and when to distribute, allowing the Rebels to maintain the lead and forcing Duke to foul late. UNLV would have been in control.
Then UNLV would have been on high alert for the championship game against Kansas and rolled to victory.
With a second national championship in hand, all the momentum would have been with the Rebels' basketball program and not university president Robert Maxson. But coming up short provided Maxson with enough of an opening to force out coach Jerry Tarkanian, who agreed to leave after the 1991-92 season, in which the Rebels went 26-2 but were ruled ineligible by the NCAA for the postseason.
That's not to say Maxson, under pressure from the NCAA, wouldn't have prevailed in his battle with Tarkanian, but his task would have been much more difficult.
Had Tark stayed, he would have continued welcoming championship-level recruiting classes. An extended run under Tarkanian would have kept the Rebels in regular conversation for the Final Four.
Maybe even until this day.
JASON THOMAS
What if UNLV quarterback Jason Thomas hadn't hurt his shoulder?
What actually happened
Jason Thomas, who transferred from Southern California, led the Rebels on a magical late-season run in 2000 to qualify for the Las Vegas Bowl. It was UNLV's first postseason appearance in six years and two seasons removed from a winless record.
Then in the Las Vegas Bowl, Thomas completed 12 of 17 passes for 217 yards and three touchdowns as UNLV pulled away late to beat Arkansas 31-14.
Thomas was the symbol of the turnaround, throwing for 1,708 yards that season and rushing for 599, totaling 25 touchdowns. ESPN's Mel Kiper Jr. called Thomas, an athletic quarterback who stood 6 feet 4 inches and 230 pounds, the nation's top NFL prospect.
All looked up for Thomas and the Rebels, who finished 8-5. Sports Illustrated even listed the Rebels No. 25 in its college football preview for the 2001 season.
But Thomas underwent surgery on his throwing shoulder in the offseason, and he was clearly limited when he took the field in the 2001 opener in a rematch against the Razorbacks in Little Rock. He completed 4 of 16 passes with three interceptions, one returned for a touchdown.
Even so, the Rebels should have won. A botched punt snap set up Arkansas deep in UNLV territory, leading to the winning touchdown with 18 seconds left.
The loss shook the Rebels, and they finished 4-7. Thomas completed 42.8 percent of his passes, and his rushing yardage total dropped by 118.
UNLV didn't make another bowl until the 2013 season, when the Rebels appeared in the Heart of Dallas Bowl.
What could have happened
If Thomas hadn't injured his shoulder, the Rebels would have had little trouble beating the Razorbacks in back-to-back games to continue the momentum from the previous season.
It's not a stretch to think the Rebels would have won enough games to go back to a bowl, which would have helped College Hall of Fame coach John Robinson continue the strong recruiting that accounted for the turnaround.
So instead of going out with a 2-9 record in 2004, Robinson would have given his successor plenty to build upon rather than struggling through a series of two-victory seasons.
And instead of an annual rebuild, the Rebels probably would be in regular reload form.
JIM SCHLOSSNAGLE
What if UNLV baseball coach Jim Schlossnagle hadn't left for Texas Christian?
What actually happened
Schlossnagle, in his second season at UNLV, led the Rebels to a 47-17 record in 2003 and the final day of the NCAA regional in Tempe, Arizona.
All looked bright for the Rebels, but then TCU lured Schlossnagle to Fort Worth, and both programs have gone in opposite directions. The Horned Frogs have become a national power, appearing in the past four College World Series, while UNLV has appeared in just three regionals.
Schlossnagle might have stayed at UNLV, but the Rebels were in a transition period without a permanent athletic director. Former senior associate athletic director Jerry Koloskie did his best to keep Schlossnagle on campus, but wasn't able to persuade the coach to stay.
What could have happened
Had Koloskie found a way to reach an agreement with Schlossnagle, he could have built on his success from the 2003 season and become the TCU of the West.
Without Schlossnagle, the Rebels went 37-24 and 35-29 in the two seasons after he left, but there was enough talent there to capture the Mountain West tournament titles and advance to the regionals. His presence would have drawn top recruits and put UNLV in position to be the class of the conference for a sustained period.
The Frogs made regionals in the first five seasons under Schlossnagle before breaking through to a super regional in 2009 and the College World Series in 2010.
That could have been UNLV.
Don't believe it?
Fresno State won the 2008 national championship. Yes, that could have been UNLV.
"I still think UNLV is a program that should be a top-30 program every year as long as they're committed to it," Schlossnagle said this year. "That takes into account a lot of things. You have to be supportive of the coach. You've got to budgetarily give them the things they need. You have to keep up with the facilities race."
GREAT RECESSION
What if the Great Recession hadn't delayed construction of a Strip arena?
What actually happened
The major announcement was made that Anschutz Entertainment Group and Harrah's would build a privately financed arena on the Strip.
"We have never announced a deal and not built," AEG CEO and president Tim Leiweke said.
It was Aug. 23, 2007.
The Great Recession occurred the following year.
Leiweke wasn't wrong, of course. The arena did get built, but only after a significant delay as Southern Nevada, especially hard hit in the housing market, struggled to recover economically.
Eventually, another announcement came March 1, 2013, this time with AEG teaming with MGM Resorts International. Ground was broken on what would become known as T-Mobile Arena on May 1, 2014.
Building the arena, which opened April 6, 2016, led to Las Vegas landing its first major pro team in the NHL's Golden Knights, who begin play in October.
What could have happened
If the economy hadn't crashed, AEG would have moved forward with its plans to build an arena. If the timeline had played out as it did for T-Mobile, the building would have opened in late 2010.
And instead of an NHL team as the tenant, an NBA club probably would have been the first major pro team in Las Vegas. Knights owner Bill Foley wasn't thinking about getting into the NHL at that time.
Plus, then-NBA commissioner David Stern clearly had Las Vegas on his mind as an eventual home for a franchise when he awarded the 2007 All-Star Game to the Thomas & Mack Center, though some of the shenanigans around the game left a stain on the city.
The Sacramento Kings were owned by the Las Vegas-based Maloof family, which had been wanting a new arena. Stern made it clear he wanted them to stay put when he denied bids to move them to Anaheim and Seattle.
But the then-Hornets were on thin ice in New Orleans. The league bought the team from George Shinn and ran it. And the attendance was dwindling since the team's move to the Big Easy in 2002 and on the heels of Hurricane Katrina's aftermath.
Stern already had orchestrated the creation of the Summer League in Las Vegas beginning in 2004, showing the NBA was the first to embrace the city. The Hornets' move would have taken place before the 2011-12 season, quickly getting the league out of the franchise ownership business.
So Las Vegas would have just finished hosting its sixth NBA season, and with an exciting market with no state income tax in which to attract top free agents. The city would have embraced Anthony Davis and, surprisingly, DeMarcus Cousins, who could be frequently seen on The Strip.
The franchise might have been a playoffs force, especially if it hung onto Chris Paul, and there never would have been a team called the "Pelicans."
MONTREAL EXPOS
What if Las Vegas had landed the Montreal Expos?
What actually happened
The Expos were looking to move in 2004, and Las Vegas applied for the baseball club, joining Washington; Portland, Oregon; Norfolk, Virginia; San Juan, Puerto Rico; and Monterrey, Mexico.
But the immense local support from the county and state that was present to attract the Oakland Raiders, who are scheduled to move to Las Vegas in 2020, wasn't nearly the same for the Expos.
Las Vegas Mayor Oscar Goodman publicly threw his support behind the city's effort, but couldn't provide the financing for a stadium. Gov. Kenny Guinn was adamant that no public funds would be used.
That left those backing the effort — most notably former major league pitcher Steve Stone, Illinois businessman Lou Weisbach and former San Franciso Giants executive Michael Shapiro — with few options to fund the $450 million, 40,000-seat retractable roof park near the Strip.
Maybe it wouldn't have mattered because Washington was the favorite from the beginning, and indeed, the nation's capital was awarded the franchise, renaming it the Nationals.
What could have happened
The state approved a $750 million tourist tax in October to get the Raiders because there was coordination at all levels. Had that commitment existed 13 years ago, prompting the Legislature to approve a mind-numbing package, MLB would have had no choice but to seriously considerably Las Vegas' bid.
Had MLB been forced to do just that, then Washington's bid would have received even more scrutiny to make sure it truly was best for baseball. Doing so would have put baseball in an uncomfortable spot because sports leagues were leery about placing teams in a city with legalized sports betting and in a metropolitan area with a population of about 1.5 million, Las Vegas' size at the time.
Maybe the city, though, would have made a convincing enough case with the backing of those public funds and, instead of Las Vegas' Bryce Harper playing on the East Coast, he would have been representing his hometown.
His presence and what has been one of the National League's top teams would have put fans in the seats.
Would there have been enough to ease concerns about the market's viability? No one will ever know, though then-commissioner Bud Selig was against a move to Las Vegas because of sports gaming.
If baseball in Las Vegas hadn't worked, that would have meant no Golden Knights and no Raiders.
So maybe local and state officials knew what they were doing 13 years ago.
Contact Mark Anderson at manderson@reviewjournal.com. Follow @markanderson65 on Twitter.