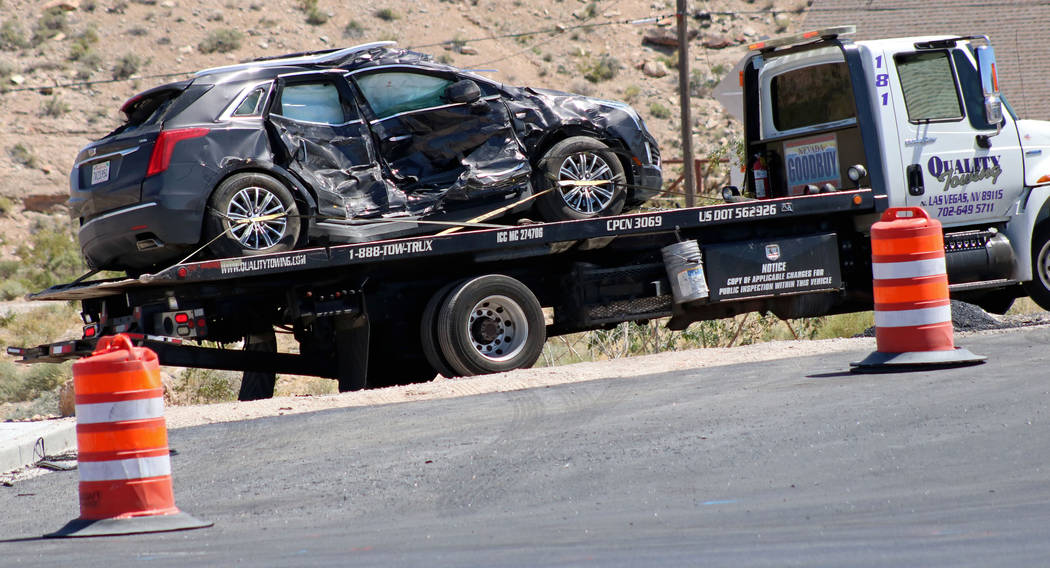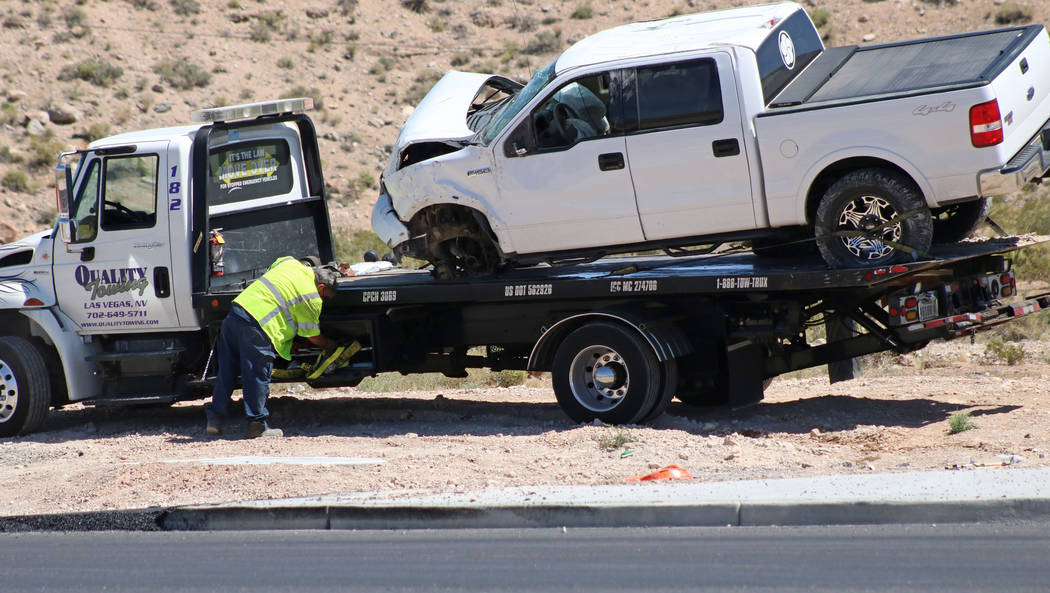 A woman died after a two-vehicle rollover crash at the intersection of state routes 160 and 159 in the southwest valley Saturday morning
At about 9 a.m., a gray Cadillac XT5 traveling on state route 159 approached the stop sign at the intersection of state route 160, while a white Ford F-150 pickup truck was traveling south on state route 160.
The Cadillac attempted to cross over state route 160 to get to a Chevron gas station and pulled out in front of the Ford, which resulted in the Ford striking the left side of the Cadillac, causing both vehicles to hit the curb and overturn, Nevada Highway Patrol trooper Jason Buratczuk said.
A man was driving the Cadillac, and a woman was sitting in the passenger's seat. The woman was trapped inside the vehicle and had to be extricated out of the vehicle by the Clark County Fire Department. She was taken to University Medical Center where she later died, Buratczuk said. The driver suffered minor injuries.
Four people were in the pickup; a male driver, male passenger and an elderly couple. The elderly couple was taken to UMC for minor injuries, Buratczuk said.
Alcohol was not a factor in this crash, according to the Highway Patrol. All passengers in both vehicles appeared to be wearing seat belts.
This is the 27th fatality in the Nevada Highway Patrol's Southern Command.
The Clark County coroner's office will identify the woman after her family has been notified.
The Highway Patrol advises the public to use caution while in the area.
Contact Jessica Terrones at jterrones@reviewjournal.com or at 702-383-0381. Follow @JessATerrones on Twitter.