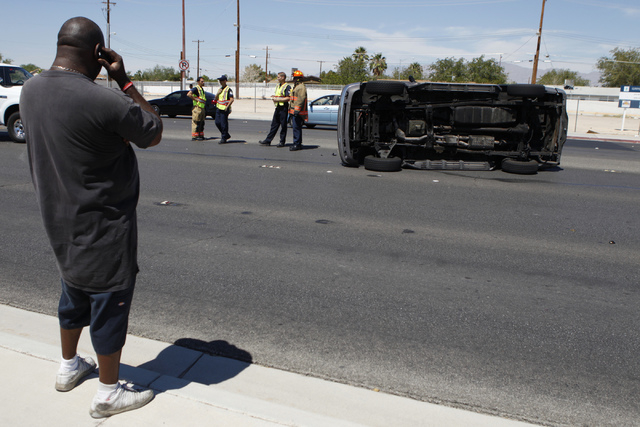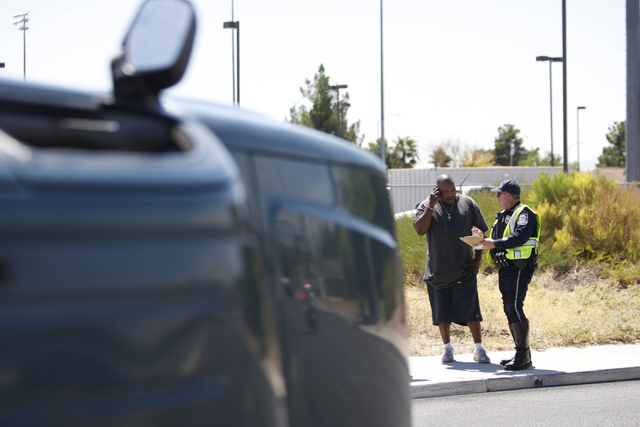 Eastbound Lake Mead Boulevard was closed briefly after a Friday afternoon rollover near Tonopah Drive.
An off-duty officer who responded to the accident about 12:48 p.m. reported that one car swerved to avoid hitting a second vehicle, struck a curb and flipped on its side, said Metro spokeswoman Laura Meltzer.
The driver of the flipped vehicle, Andre Jacobs, said that the second car had turned into his lane, forcing Jacobs to swerve out of the way.
No serious injuries resulted from the crash, Meltzer said, and traffic was only restricted for about an hour until the tow truck removed the vehicle.
Contact Kimber Laux at klaux@reviewjournal.com or 702-383-0381. Find her on Twitter: @lauxkimber.