Las Vegas drivers need to 'click it' with seat belts, officials say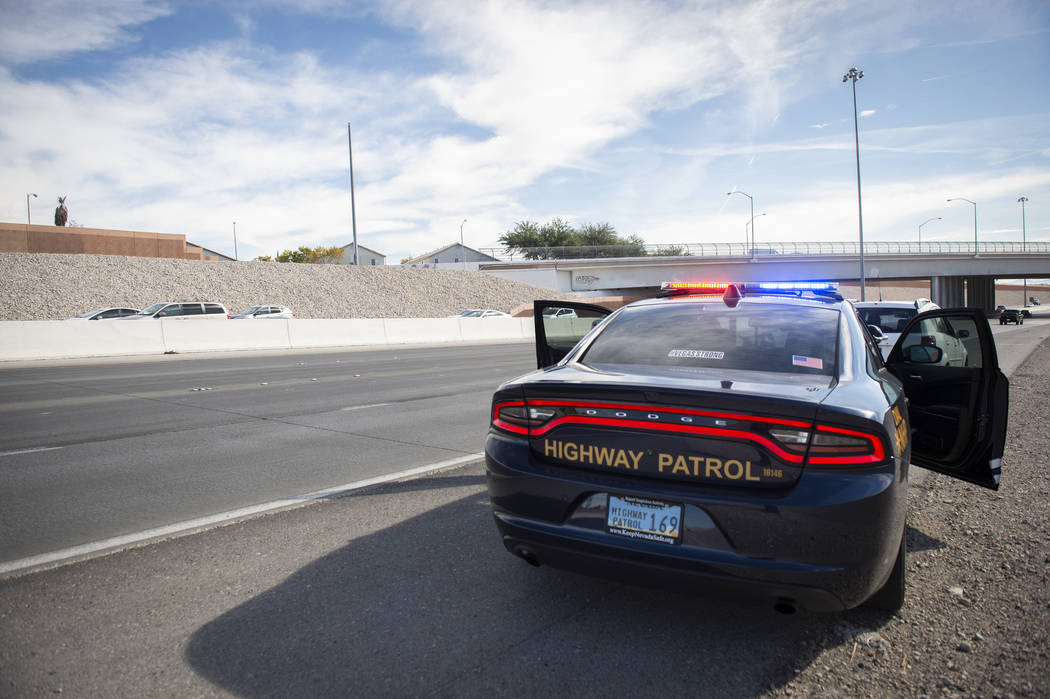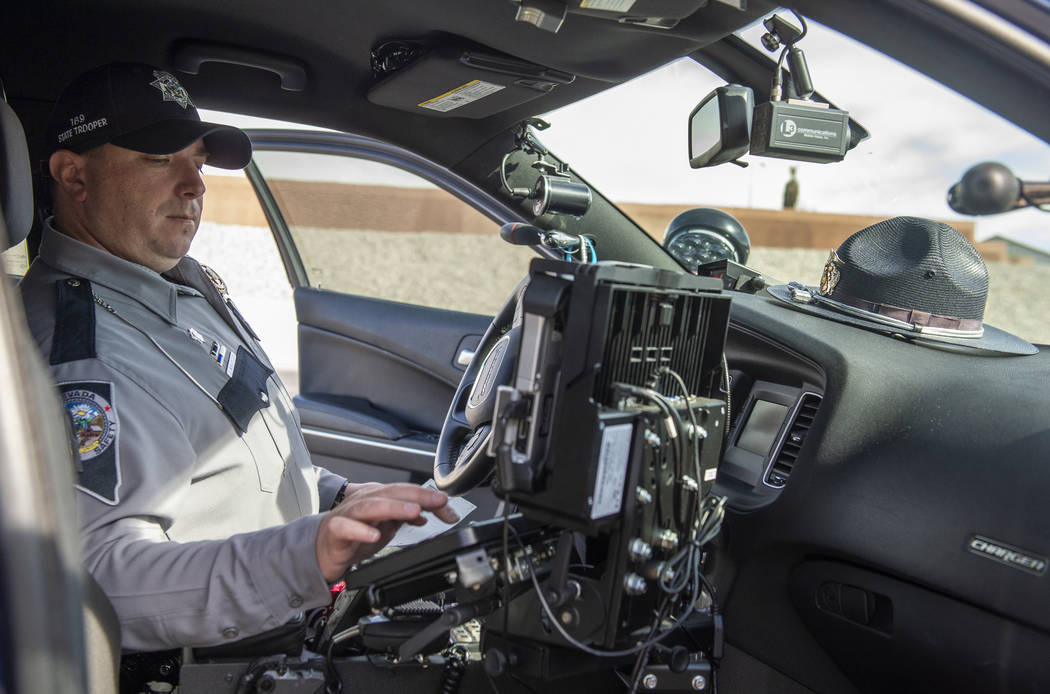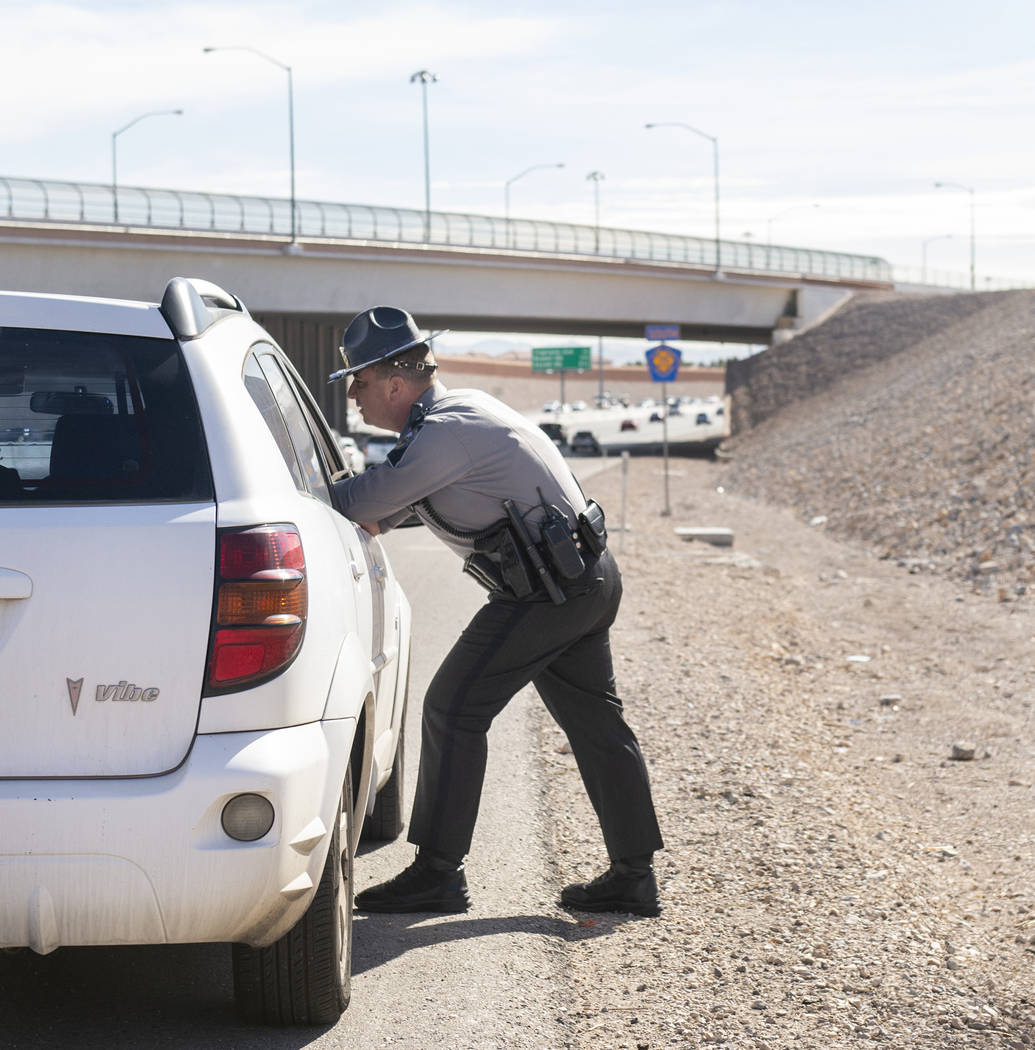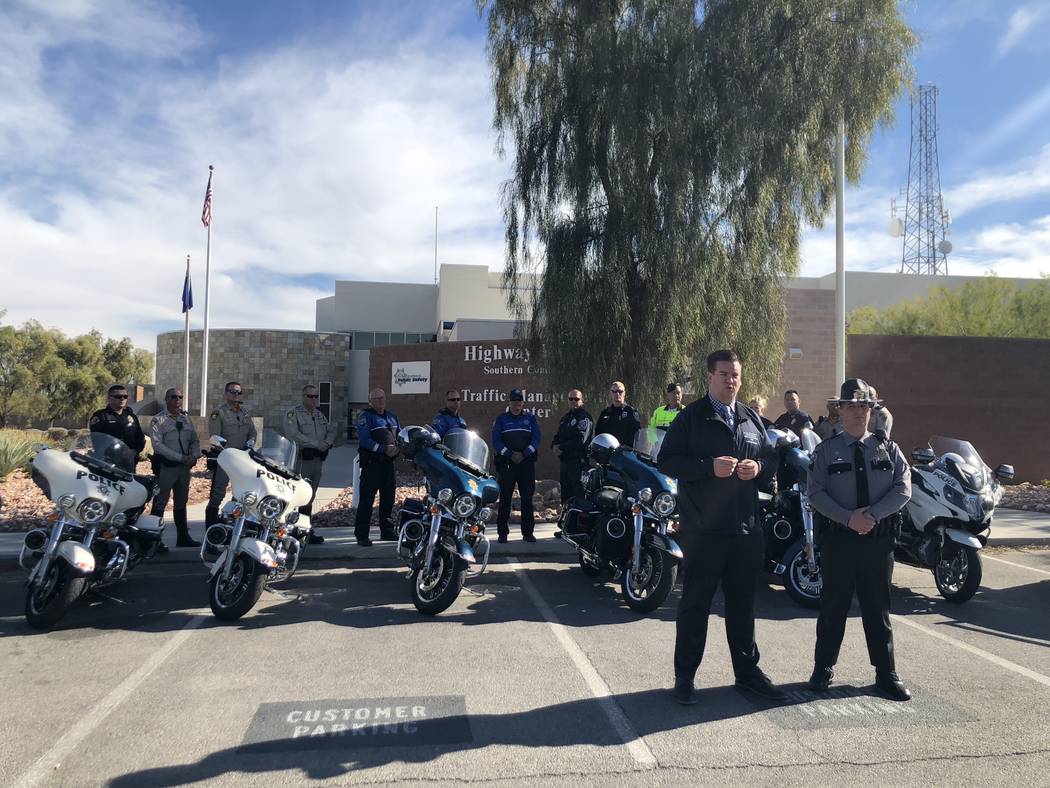 More than half of Nevada's fatal crashes last year involving unrestrained drivers happened in Clark County, officials say.
Of the 311 fatal crashes investigated last year across Nevada, 70 of those killed were not wearing seat belts, according to the state's Office of Traffic Safety. Clark County had 208 of those fatalities, and 36 involved unrestrained drivers.
On Tuesday, the Nevada Highway Patrol was joined by Las Vegas, Henderson and North Las Vegas police at the Highway Patrol's southern command to kick off the latest Click It or Ticket campaign. The national campaign targets unrestrained drivers.
The Office of Traffic Safety is providing more than 25 agencies in the state with funding for overtime patrols between Tuesday and Dec. 2, according to spokesman Andrew Bennett.
"As we approach the holiday season, it's important to remember that we need to get from point A to point B safely," Bennett said at a news conference. "Whether going across the country or just down the corner to get your turkey, you need to make sure you buckle up every single time and that it's also a sober ride."
Behind him, motorcycles from all three police departments were lined up neatly in a row, their respective officers standing side by side as Bennett spoke.
Later, Bennett told the Las Vegas Review-Journal that the campaign did not have targeted areas for patrol. Instead, the public can expect officers and highway troopers to be present in all areas of the community, looking for any drivers violating traffic rules.
That's because by law in Nevada, Bennett said, officers and troopers must have "primary cause" to conduct a traffic stop.
"Seat belts are not a primary cause here," he said. "They have to have a primary violation to stop a vehicle, so that's folks speeding or folks on their cellphones. And if they're not wearing their seat belt, they'll receive a citation."
If cited, unrestrained drivers or passengers could be fined anywhere from $35 to $100, he added.
"It doesn't matter if you're in the front or the back, you need to be buckled up at all times," Bennett said. "Our mission at the Office of Traffic Safety is to eliminate serious injuries and fatalities, so everyone arrives safely."
Contact Rio Lacanlale at rlacanlale@reviewjournal.com or 702-383-0381. Follow @riolacanlale on Twitter.
Tipsy Tow service
Drivers who enjoy the company of family, friends and alcohol on Thanksgiving Eve can get home safely and free courtesy of AAA Nevada, which is offering its Tipsy Tow service from 6 p.m. Wednesday until 6 a.m. Thanksgiving Day.
Interested parties who want a safe ride home for an impaired motorist should call 1-800-222-4357 during the service period and state that they need a Tipsy Tow.
Tipsy Tow provides a free ride home and vehicle tow of up to 10 miles for any driver, not just AAA members.
For rides beyond the 10-mile limit, motorists are charged a standard towing rate. The service is not provided to motorists requesting a tow to another drinking establishment, repair facility or any location other than their home or a hotel if the motorist is, or plans to become, a guest.