Motorcyclist who died in Saturday accident ID'd
October 6, 2013 - 12:47 pm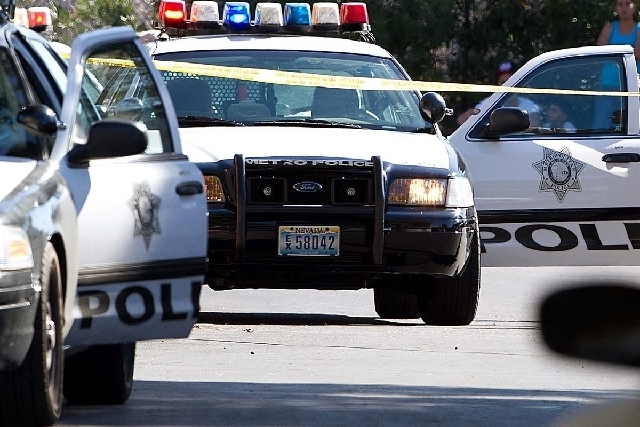 The Clark County coroner's office has identified a man who died in a motorcycle crash Saturday.
Timothy Wayne Sharp Jr., 26, from North Las Vegas, died after his Kawasaki Ninja struck a lightpole on the sidewalk just before noon at the intersection of East Desert Inn Road and Joe W. Brown Drive, according to Las Vegas police.
Cause of death was multiple injuries due to a motorcycle accident and the manner was deemed an accident, according to the coroner's office.