Nevada Highway Patrol traffic safety spot interrupted by crash — VIDEO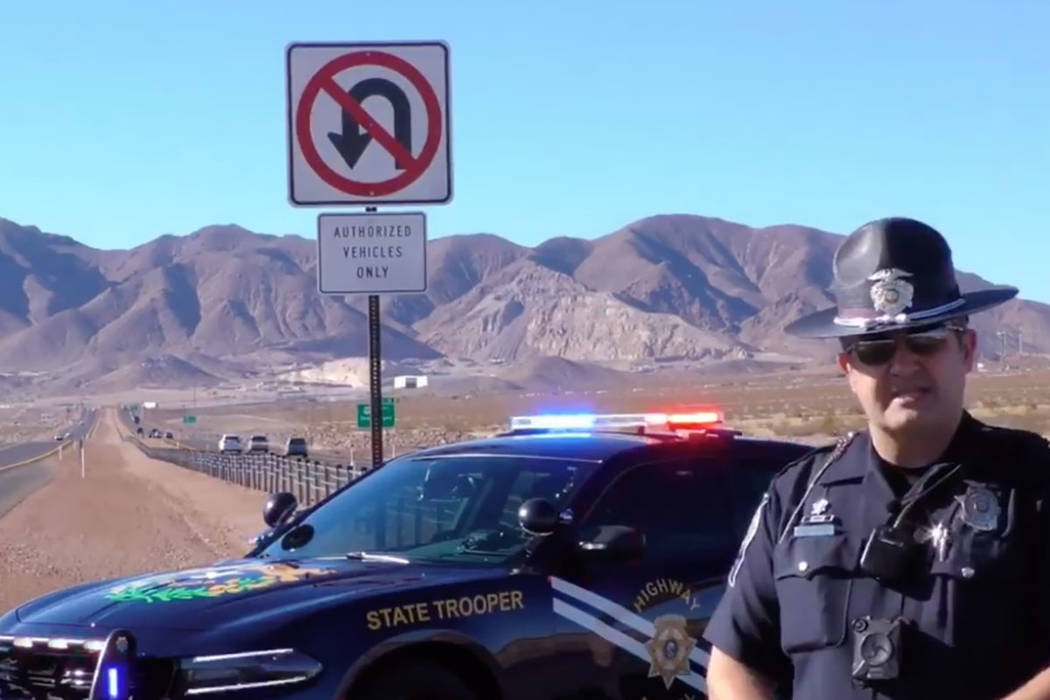 There's no good place or time for a car crash, but a drowsy driver and a passenger got lucky Tuesday when their sedan ran off Interstate 11 directly behind a group of Nevada Highway Patrol troopers filming a traffic safety video.
"A 30 second response time isn't too shabby," Highway Patrol posted on Facebook with a video of the aborted public safety announcement.
In the video, Highway Patrol spokesman Travis Smaka talks about emergency lighting on vehicles before a shout is heard off-camera. He turns around just as a sedan barrels off the opposite side of the highway.
The patrol said the vehicle hit a drainage ditch and went airborne for about 40 feet. Troopers jumped into action, stopping traffic on the highway and checking on the driver and passenger in the vehicle.
Both were hospitalized with injuries that weren't life-threatening, spared more serious injuries because they were wearing seatbelts, the patrol said.
Had the vehicle drifted to the left, it could have struck the three troopers filming the video, the Highway Patrol said.
"This highlights the dangers troopers face everyday while they patrol the freeways and also shows you how dangerous drowsy driving can be," Highway Patrol said in the post.
Contact Max Michor at mmichor@reviewjournal.com or 702-383-0365. Follow @MaxMichor on Twitter.