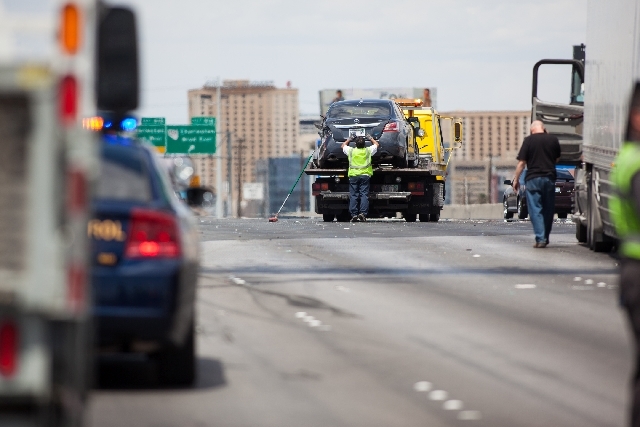 An accident involving four vehicles tied up northbound traffic on Interstate 15 near Sahara Avenue Tuesday afternoon, according to the Nevada Highway Patrol.
The crash was reported just after 12:30 p.m. and involved two semi-trucks and two passenger vehicles. Police said one person sustained minor, non-life threatening injuries and was transported to University Medical Center.
Four lanes on the I-15 were closed for three hours during the investigation. The lanes have since been reopened.
Contact Rochel Leah Goldblatt and Caitlyn Belcher at rgoldblatt@reviewjournal.com, cbelcher@reviewjournal.com, or 702-383-0264.