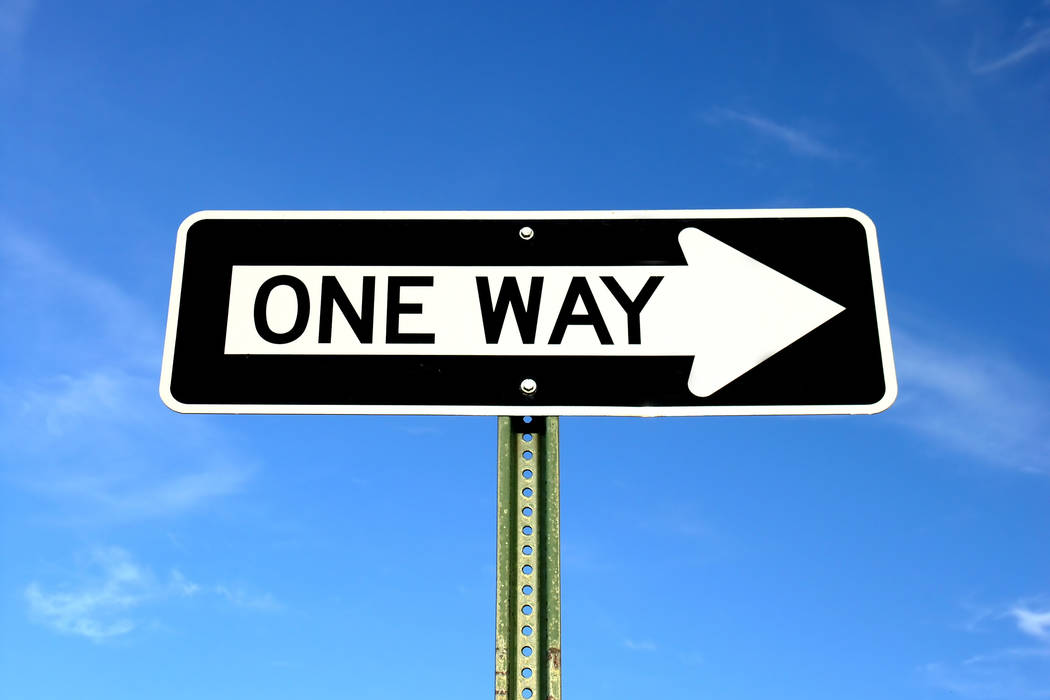 Commerce Street will permanently become a one-way road through a half-mile stretch of downtown Las Vegas beginning Thursday, city officials said.
From now on, only southbound traffic will be allowed to travel along Commerce, between Charleston and Oakey boulevards, city spokeswoman Margaret Kurtz said.
The change is part of a $36 million project that calls for narrowing Commerce and Main streets to make way for protected "green lane" bicycle paths, landscaping and widened sidewalks, Kurtz said.
By the time the project wraps up in summer 2018, Main will accommodate one-way traffic for northbound drivers traveling between Las Vegas Boulevard and Bonneville Avenue, while Commerce will be used by southbound drivers along the same stretch.
It's unclear when Main will be converted into a one-way street, but traffic will continue to flow in both directions into the foreseeable future, Kurtz said. Vehicles headed west on Charleston will not have access to Commerce during construction.
Contact Art Marroquin at amarroquin@reviewjournal.com or 702-383-0336. Follow @AMarroquin_LV on Twitter.