Drizzles, clouds to give way to mostly clear skies Friday
Updated March 23, 2018 - 12:50 am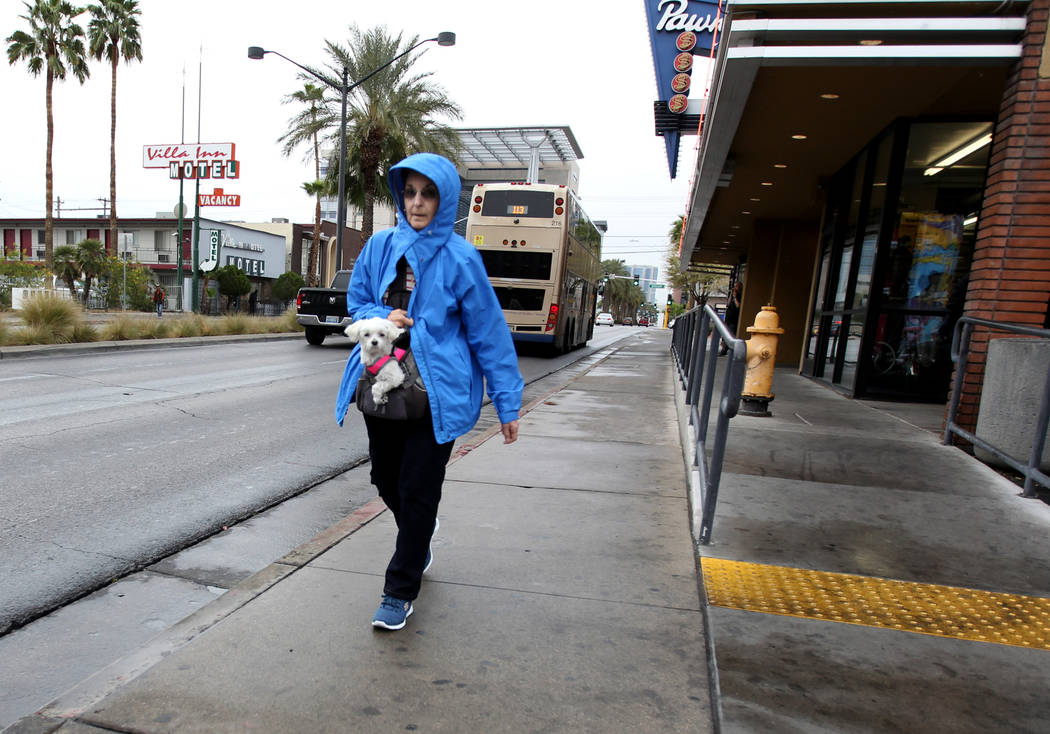 Drizzly conditions should clear up in the Las Vegas Valley by Friday morning, the National Weather Service said.
The record rainfall for March 22 was set in 1954 when 0.69 inches of rain fell in the valley.
Clouds were expected to break up by Friday afternoon, giving way to mostly clear conditions and a 71-degree high.
The weekend will bring mostly sunny skies and breezy conditions, according to the weather service. Highs on Saturday and Sunday are forecast at 69 and 63 degrees, respectively.
Overnight weekend lows are expected to hover near 50 degrees.
The western mountains shielded the valley from the brunt of expected heavy rainfall Thursday, meteorologist John Adair said.
Much of the valley's measured rainfall fell between .01 and .08 inches, Adair said. Parts of the northwestern and western valley saw between .04 and .08 inches.
"All intercepted by the mountains," Adair said.
While the official rainfall total for Thursday wasn't yet available, Adair said he expected the total from Mount Charleston to surpass the single-day record of 1.25 inches set in 2007. Nearby rain gauges measured significant rainfall, he said.
Rainbow Canyon received 4.33 inches of rain on Thursday, and a gauge east of Mount Charleston received 3.19 inches of rain. Red Rock Canyon National Conservation Area got a quarter-inch of rain.
Before Thursday's storm, the weather service recorded 0.24 inches of rain for the month.
Contact Blake Apgar at bapgar@reviewjournal.com or 702-387-5298. Follow @blakeapgar on Twitter. Review-Journal staff writer Mike Shoro contributed to this report.