100 free acres in Las Vegas part of bid for Amazon's 2nd HQ
Updated June 7, 2018 - 11:47 am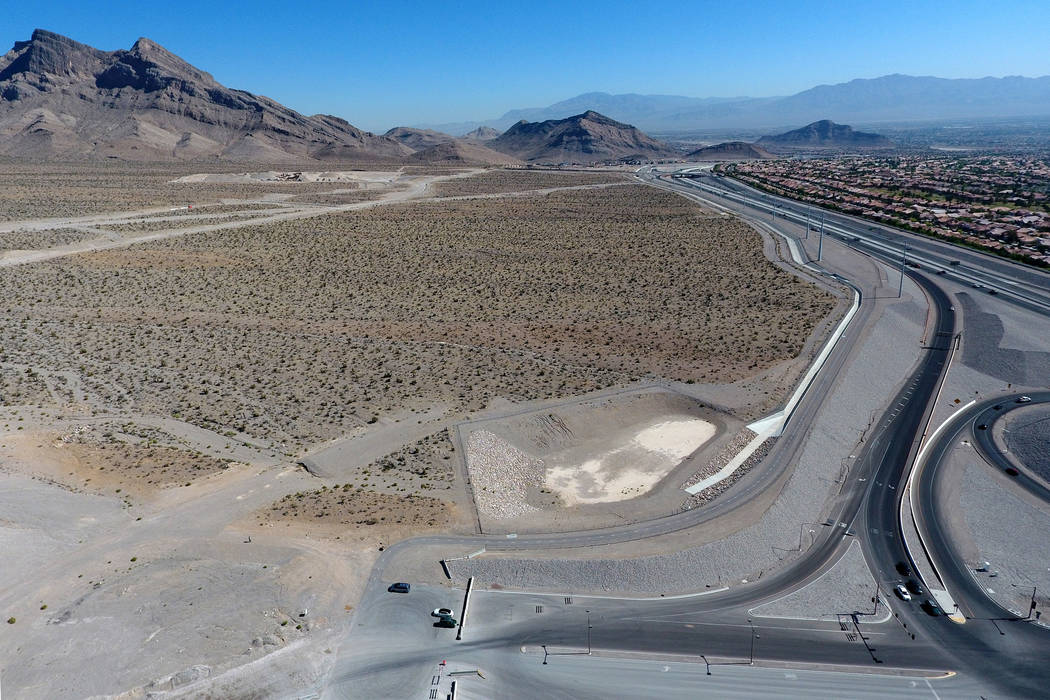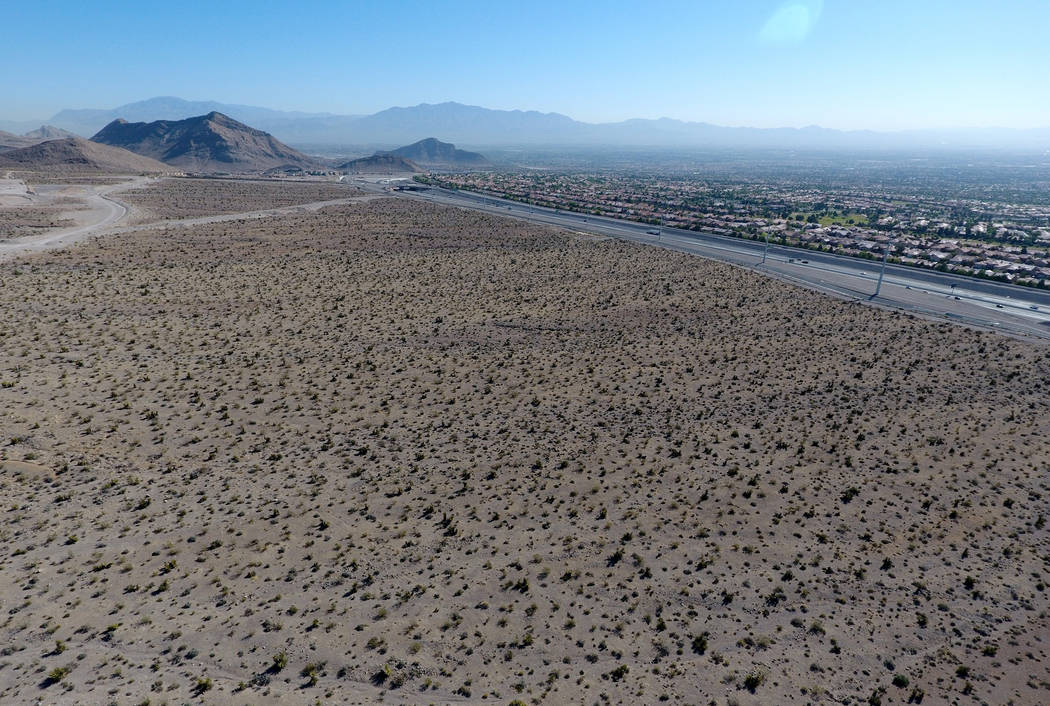 Summerlin is one of the most popular places to live in Las Vegas, and as any homebuilder can tell you, buying land there isn't cheap.
But if Amazon wanted to open a second headquarters there, the online retail giant could have had 100 acres — for free.
The property was one of five sites in the valley that were offered to Seattle-based Amazon for a new corporate campus, newly released state documents show. Amazon launched a bidding war among cities and regions throughout North America for its "HQ2" project and, ultimately, passed on Southern Nevada when picking its 20 finalists.
Still, the proposal shows the lengths to which government officials and Summerlin's developer were willing to go to lure the company here — and how the prospect of free land and $800 million in incentives wasn't nearly enough.
"Every city in the country wanted to land these guys," Summerlin president Kevin Orrock said.
Gov. Brian Sandoval's Office of Economic Development released Southern Nevada's proposal, dated Oct. 19, 2017, to the Las Vegas Review-Journal last week.
Amazon had requested that submissions be confidential but notified GOED on May 16 — four months after unveiling the finalists — that it would waive the right to keep the entry private, GOED spokesman Brian Baluta said.
Southern Nevada may have been doomed from the start, given its lower-than-average share of college-educated residents, limited mass transit and party-town image. But the 146-page proposal touted, among other things, Las Vegas' tourism industry and population growth, and the state's employer-friendly laws.
"Nevada imposes relatively few regulations that interfere with business operations, including those that mandate employee leave, compensation and benefits," it says.
It also outlined the places in town — mostly big tracts of vacant land in the suburbs — where Amazon could build its $5 billion, 50,000-employee campus. Or, at least, could have.
Incentives for billionaire boss
Besides the Summerlin spread, owned by developer Howard Hughes Corp., Amazon was offered 350 acres of Henderson city-owned land, 150 acres of North Las Vegas city-owned land, 75 to 125 acres of Clark County-owned land in the southwest valley, and 84 acres of Las Vegas city-owned property that includes baseball stadium Cashman Field.
The Summerlin and Las Vegas sites were offered for free. The others were offered at "fair market value," and Henderson's land had the only estimate, of $110,000 per acre.
The proposal also said that Amazon's project, as envisioned, would qualify for about "$800 million in state and local tax incentives."
Amazon earned $3 billion in profit last year and its founder and CEO, Jeff Bezos, is worth almost $140 billion.
'Very aggressive'
No other project proposals have been made in recent years for the North Las Vegas and Henderson sites, city spokeswomen said. With the county property, "smaller projects are beginning to trickle in," a spokesman said.
Bill Arent, Las Vegas' economic and urban development director, said the city acquired its served-up site at "almost no cost," enabling the free offer. He also said city officials figured Amazon preferred an urban campus, given where the company has other locations.
Outside the Strip, Summerlin has some of the most expensive land in the valley, with Howard Hughes selling residential tracts last year for an average of $584,000 per acre. But the Amazon giveaway might have paid off, Land Advisors Organization broker Rick Hildreth said, given the project's potential impact on land sales and prices, and its ability to lure other companies to a region light on big office users.
"One comes, others follow, right?" Hildreth said.
Summerlin's Orrock said local officials had to pull out "all the stops" to get Amazon, including offering free land that would otherwise sell at a high price.
"You had to get very aggressive on this deal," he said. "You knew everyone else was going to do it."
Contact Eli Segall at esegall@reviewjournal.com or 702-383-0342. Follow @eli_segall on Twitter.
8,600 homes built?
Homebuilders broke ground a year ago on the first 160-acre phase of The Villages at Tule Springs, a 2,000-acre North Las Vegas community planned for more than 8,000 homes.
But a proposal to lure Amazon to build its second headquarters in Southern Nevada seemed to imply that all of the homes are built.
The proposal, released last week by Gov. Brian Sandoval's Office of Economic Development, offers five project sites for Amazon, including 150 acres in North Las Vegas next to the VA hospital.
It says: "Just to the west of the site off the 215 Beltway are 8,600 new homes in the Villages of Tule Springs, a master planned community encompassing over 2,000 acres."
Asked about this description, North Las Vegas spokeswoman Delen Goldberg said in an email that the city "didn't have final control or final review of the application that was submitted. The materials we drafted for inclusion made it clear that the Villages of Tule Springs is currently under construction."
GOED spokesman Brian Baluta declined to provide an on-the-record explanation, saying "we did not create that section."
Related
Unity after shooting part of Las Vegas-area pitch for Amazon
Las Vegas one of 238 places vying for Amazon's 2nd headquarters
Nevada leaders submit bid for Amazon's headquarters — VIDEO
Nevada to join competition for Amazon's 2nd headquarters