After recession, Las Vegas' tourism industry comes full circle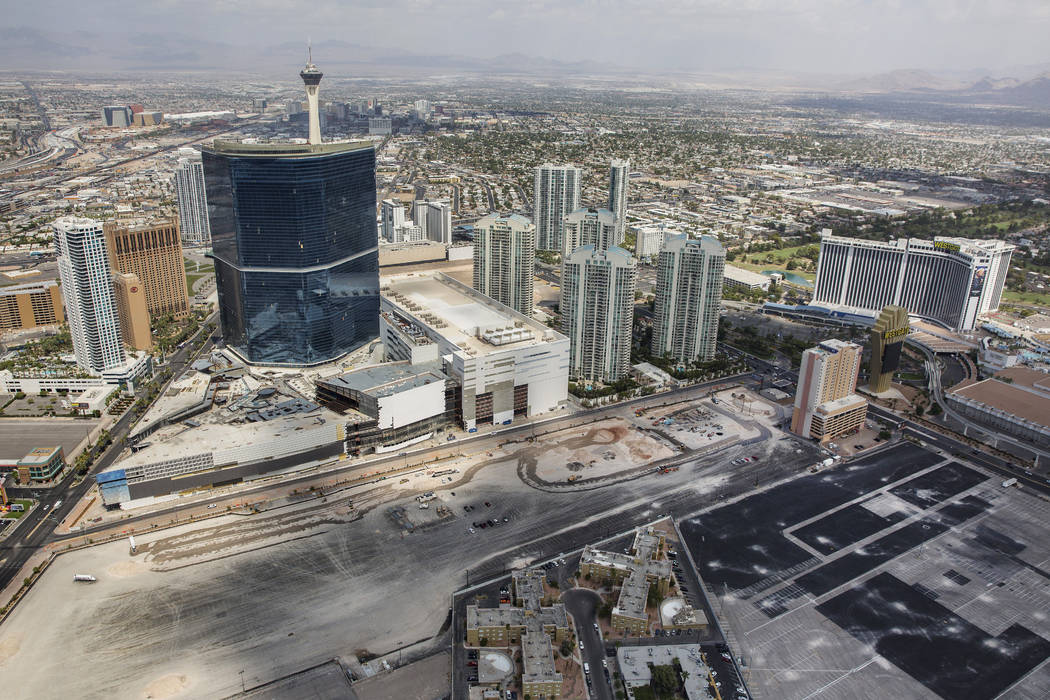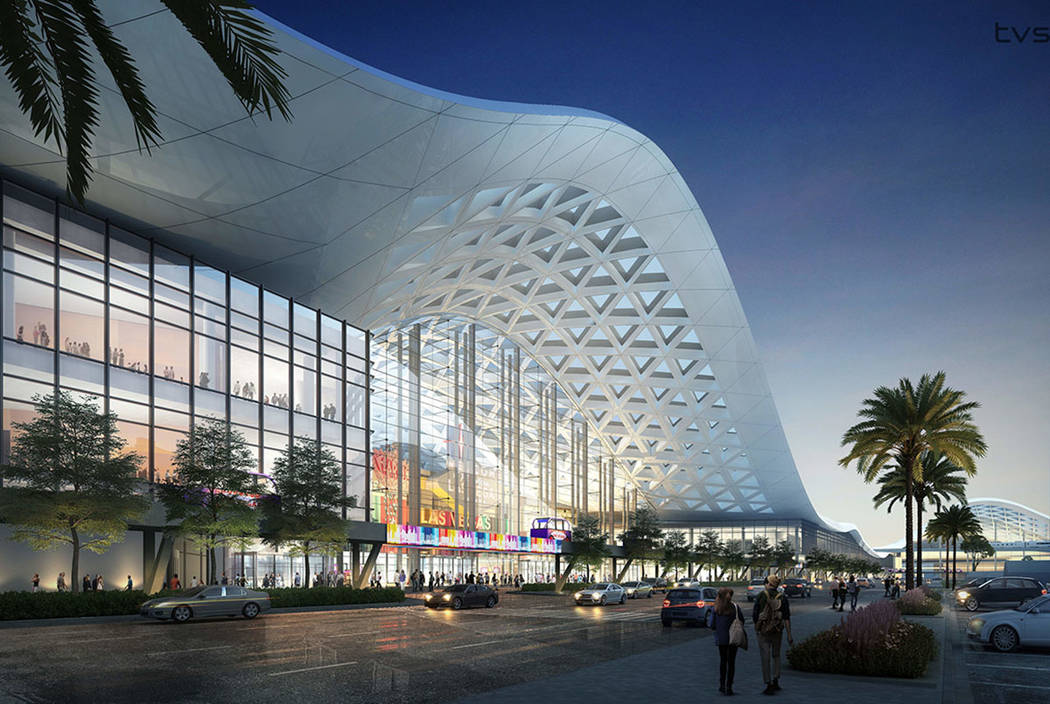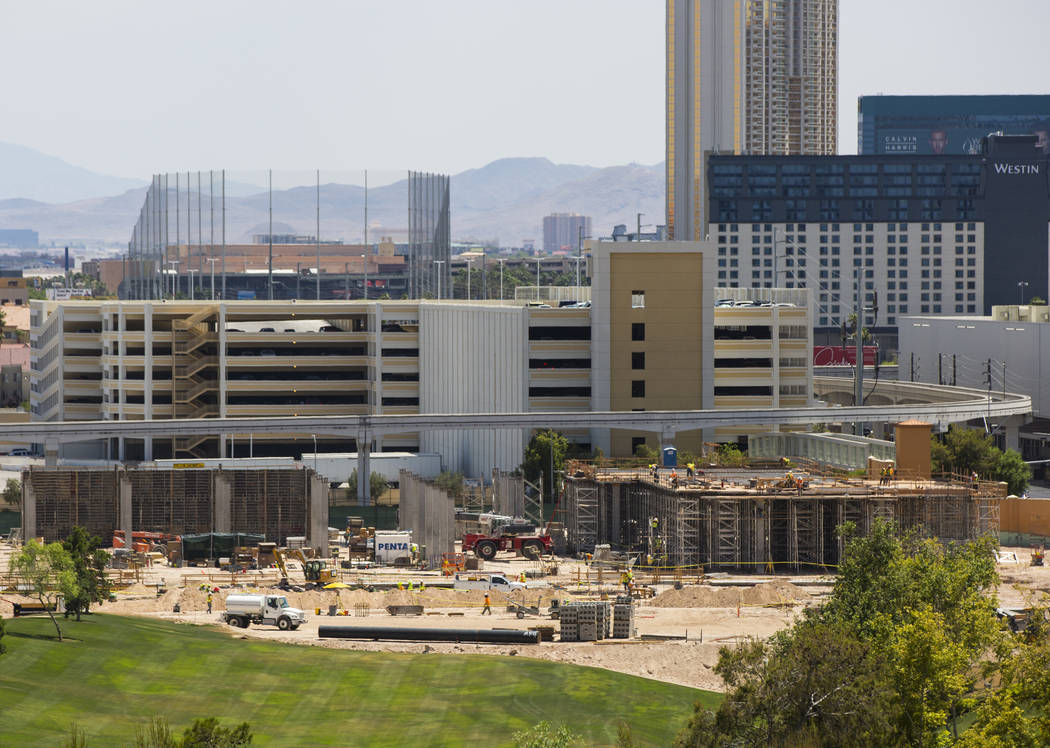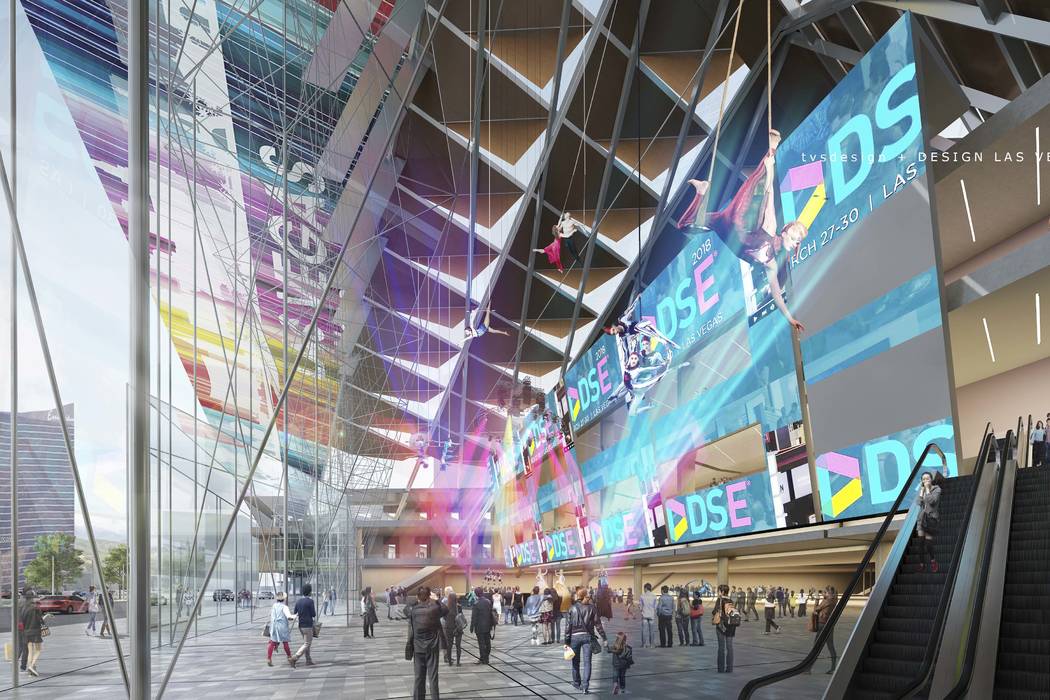 The Las Vegas tourism industry has come full circle since the 2008 collapse of Lehman Brothers Holdings, which intensified the Great Recession.
Part of Southern Nevada's reaction to the economic downturn left in the wake of the financial institution's demise was a decision to put a needed expansion of the Las Vegas Convention Center on hold.
On Sept. 11, four days short of 10 years to the day that Lehman Brothers filed for Chapter 11 bankruptcy protection, the Las Vegas Convention and Visitors Authority voted to put the final pieces in place to start the $935.1 million expansion, which has been on hold for a decade.
"Not only is our project going full steam, but 10,000 hotel rooms are being built in Las Vegas, there's new meeting space being built by Caesars (Entertainment) and Wynn (Resorts Ltd.), and other projects like the Raiders stadium and the Madison Square Garden Sphere are going on," said Cathy Tull, the LVCVA's chief marketing officer.
Tull, who has been with the LVCVA since 2005, has been a part of the strategic planning around the industry's recovery from the recession.
'Always changing'
"One of the great things about Las Vegas is that the destination is always changing and there's always something to talk about," she said. "It never gets old. You're never at a loss for what you're going to do today."
Many of the policy changes and recovery strategies implemented by the LVCVA were engineered by former CEO Rossi Ralenkotter, who declined to be interviewed.
The early 2000s were a time when the community "was really moving and shaking and going places," Tull said.
"There was an opportunity to find jobs, there was affordable housing and it was really a city on the move and welcoming, and people were moving here like crazy," she said.
Some of Southern Nevada's peak years in tourism metrics occurred then. Local resorts had their best average weekend occupancy rates, 95 percent, in 2004 and 2005. The best-ever overall occupancy rate of 90.4 percent occurred in 2007. That was also the year Clark County had its best casino win in history at $10.9 billion.
Then, the bottom fell out.
In January 2008, the LVCVA began seeing some of the early indications that the tourism economy wasn't as robust, portending the economic hard times ahead.
Repeat visitation by the city's most loyal customers started to fall off. The meetings and convention industries were affected. Nevada's unemployment rate skyrocketed to more than 13 percent.
Obama's powerful words
It didn't help in 2009 when then-President Barack Obama, scolding financial institutions and their executives for extravagant spending, invoked Las Vegas in a speech.
"You can't go take a trip to Las Vegas or go down to the Super Bowl on the taxpayer's dime," he said. A year later, Obama warned families against gambling away college tuition: "You don't blow a bunch of cash in Vegas when you're trying to save for college," he said.
Tull said it was clear that Obama didn't recognize the power of his words. He was roundly criticized at the time by then-Mayor Oscar Goodman, the LVCVA board of directors chairman.
That was a low point and the LVCVA was forced to implement new strategies to get visitors back.
The LVCVA mobilized strategies for domestic and foreign leisure travelers as well as business customers.
Crazy times
One of Tull's favorite Las Vegas advertisements emerged in one leisure campaign called "Crazy Times Call for Crazy Fun." It was memorable because the U.S. Postal Service demanded the ad be discontinued in a cease-and-desist letter because it poked fun at postal workers and the post office environment.
"When we were doing our research, people kept saying, 'It's just crazy … it's just a crazy time,' and they used that word so much," Tull recalled. "So finally, we did a number of both print and TV ads. One of my favorite ads got a cease-and-desist letter from the U.S. Postal Service.
"You know you're doing something right when you get a cease-and-desist (letter) from the post office," she said. "It was that idea that people needed an outlet, they needed a break and they said that they needed to let off a little bit of steam in a responsible way. But they could do that here because there were some great deals happening in Vegas."
During the tumultuous times, the LVCVA froze salaries and didn't fill openings when employees left. Unlike local government entities, the LVCVA couldn't close one day a week because of the nonstop convention schedule. Instead, employees were ordered to take one furlough day per two-week pay period. The end result: Not a single LVCVA employee was laid off during the recession.
Full recovery
Today, Tull believes Las Vegas has fully recovered from the recession.
Recent statistics bear that out. In 2016, a record 42.9 million people visited the city. That year, the record 95 percent weekend occupancy rate was matched. In 2017, the city hosted a record number of convention delegates, 6.6 million.
And the biggest indicator will be at the northwest corner of Paradise Road and Convention Center Drive, the site of the planned 1.4 million-square-foot convention center expansion, which includes a 600,000-square-foot exhibition hall.
Due to open in time for the 2021 CES, the new building paves the way for Las Vegas to have the second-largest convention center in North America.
The project will support nearly 14,000 construction jobs and more than 7,800 full-time permanent jobs upon completion, according to the LVCVA. It will generate an additional $2.1 billion in economic activity during construction, with an annual incremental economic impact of $810 million while attracting more than 600,000 additional visitors each year.
Contact Richard N. Velotta at rvelotta@reviewjournal.com or 702-477-3893. Follow @RickVelotta on Twitter.
Getting Vegas visitors back
The Las Vegas Convention and Visitors Authority implemented several strategies to boost tourism during the Great Recession. Among them:
*In 2008, the LVCVA sales team resolved to make 1,000 sales calls in 100 days. During that drive, the team found "pockets of prosperity" in cities like Dallas and Washington D.C. that weren't affected as greatly by the recession and could afford a vacation.
*In April 2009, working with resort partners and local chambers of commerce, the LVCVA coordinated a "stay-and-play" campaign. Targeted at Southern Nevada residents, it encouraged locals to take "staycations" with discounted attractions and hotel stays.
*In a collaboration with McCarran International Airport, the LVCVA lobbied domestic and international airlines for more direct flights to Las Vegas. International flights had become more feasible because the dollar was weak and foreign travelers got more value for their money. In October 2009, British Airways began nonstop flights from London's Heathrow International Airport. New service also emerged from Mexico and Panama.
*The LVCVA implemented the Vegas Right Now campaign encouraging customers mostly in the city's drive markets for a spur-of-the-moment getaway.
*The "Vegas Means Business" campaign used testimonials from business people who conducted corporate meetings, conventions and trade shows in Las Vegas to demonstrate the success of their own meetings. The Meetings Mean Business Coalition was formed and continues to operate today.
*Another business initiative to make 4,000 face-to-face business calls in 350 cities resulted in the destination getting meetings business from industries that had either left Las Vegas or had never tried it.