Las Vegas is no longer a 'value destination.' But visitors keep coming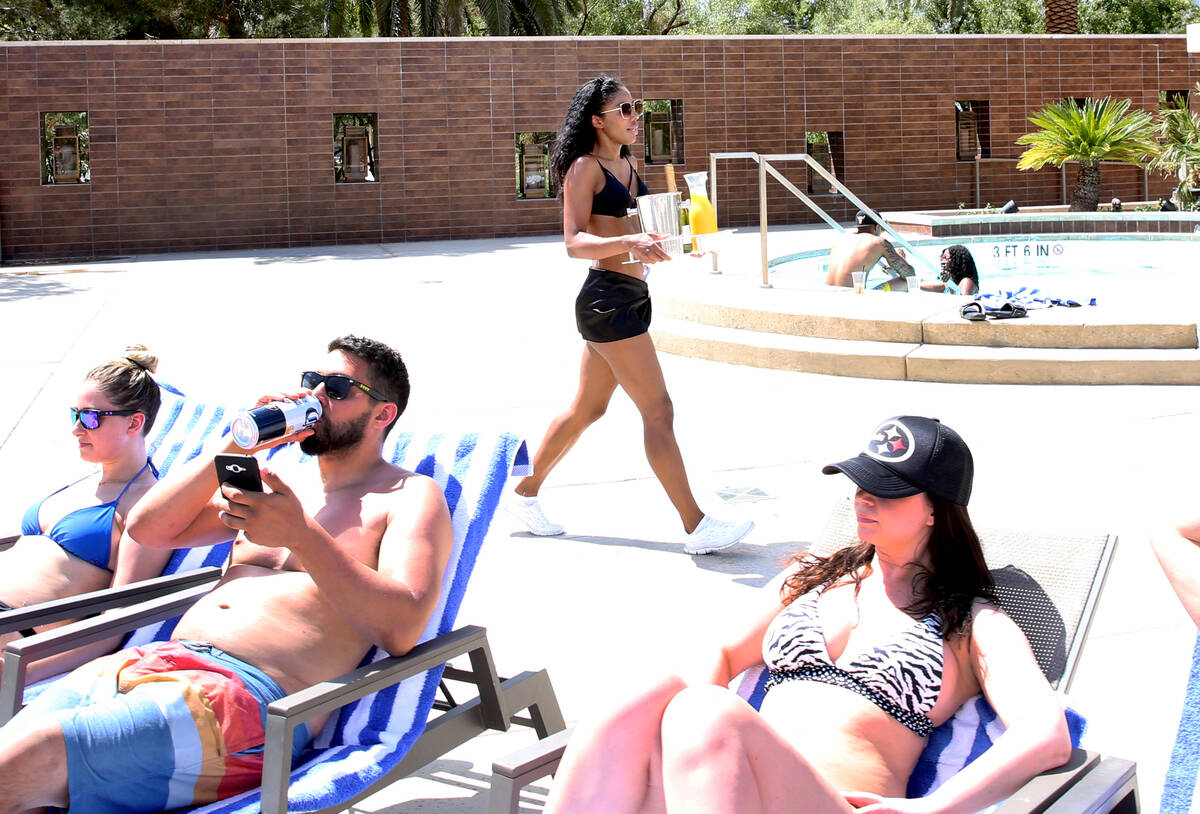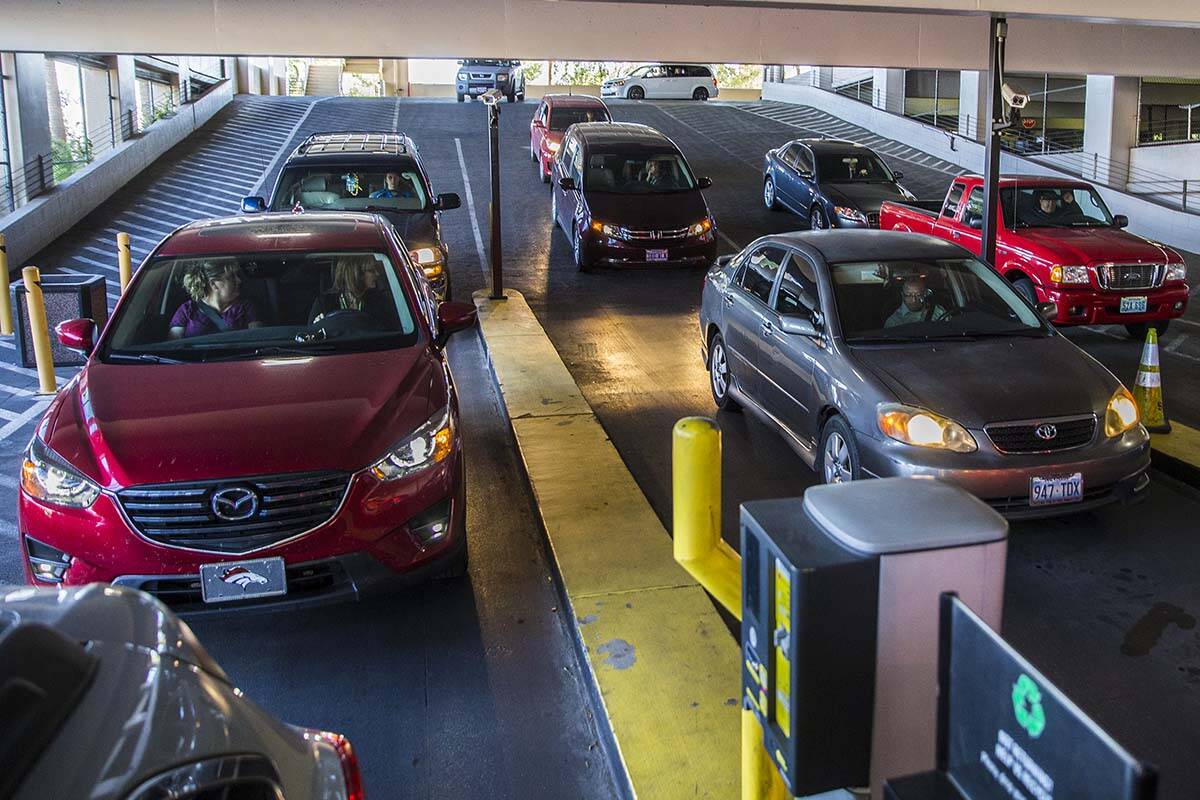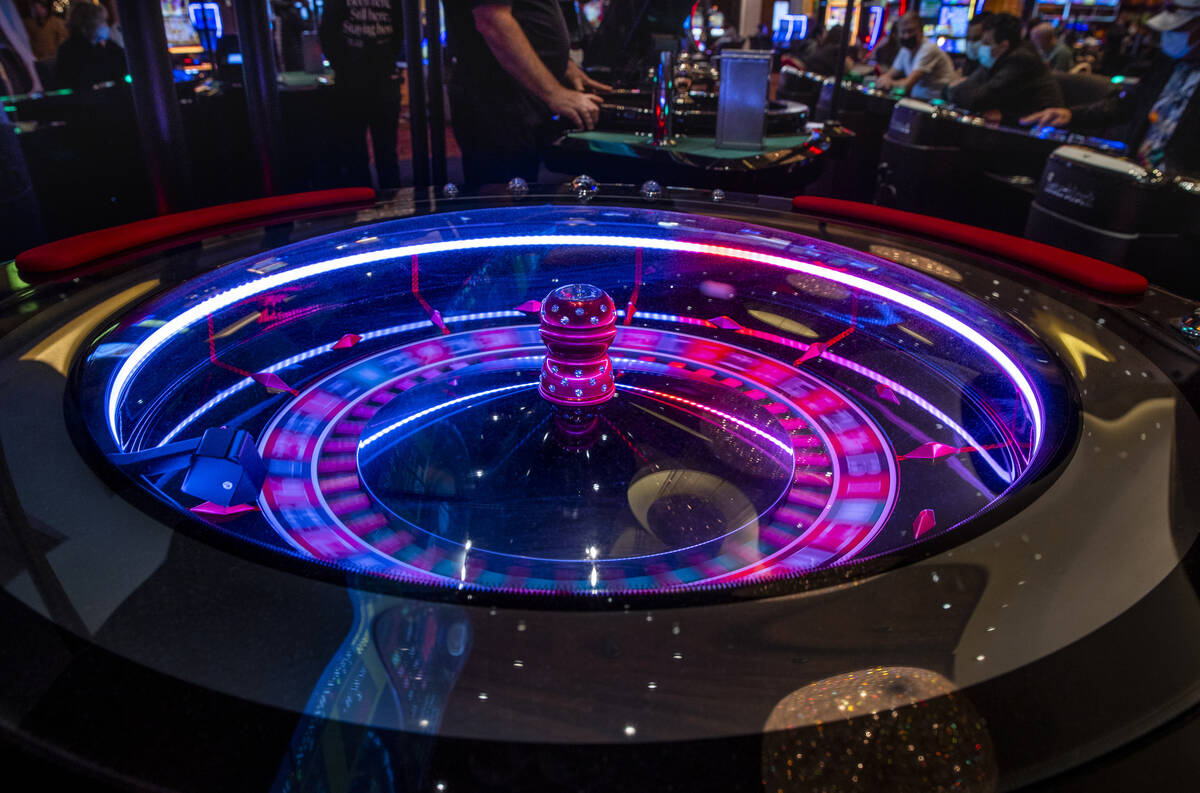 I always get a chuckle out of hearing longtime Las Vegas residents yearning for the days when the mob ran the city's casinos instead of corporations.
Sure, it's disappointing to see the long list of perks that bring customers to resorts continually eroding. But at least you don't have to worry about being buried in a hole in the desert.
Several readers called and emailed me with their frustrations late last month after two more time-honored traditions fell.
Parking at the Strat is no longer free, according to signs at the property's parking garage. That comes as its owner, Golden Entertainment Inc., gears up for a new golf attraction that's opening soon.
The Strat joins MGM Resorts International and Caesars Entertainment Inc. properties and Resorts World Las Vegas in collecting cash for something that previously had been free.
Meanwhile, the old-school tradition of serving free drinks to sports bettors watching games at sportsbooks also has gone away. Readers called me to complain that Station Casinos properties require you to make at least a $50 wager in order to be served. At first, I thought this tactic might have been exclusive to a busy March Madness, but, no, Station officials confirmed that it's a companywide, all-the-time policy.
Station isn't alone. MGM confirmed that it has policies in place to serve drinks to players, not watchers. Caesars and Boyd Gaming Inc. did not respond to a similar inquiry.
Booze has always been used to attract gamblers to properties, and there's no doubt that the cost of alcohol and the labor to serve those drinks has been climbing.
Gaming chiseling
You see the chiseling going on in the casinos, too.
It's hard to find a casino that offers low-limit blackjack games that pay 3:2, not the more commonplace 6:5. When a natural blackjack — an ace and a 10 or face card — is dealt, the player wins $15 on a $10 bet on a table with 3:2 odds. On a 6:5 table, the payout is $12 on the same bet.
Roulette tables once had a single green "0" on the wheel. Now, they have two or even three, giving the house a greater edge. On even-money bets — red-black, even-odd or high-low — the house wins whenever the ball lands in one of those green slots.
Resort fees are high on the list of practices most visitors would love to see go away. President Joe Biden, in his State of the Union address, called on lawmakers to pass the Junk Fee Prevention Act, which would ban resort fees. So far, there's not much movement on that front.
Another Vegas staple that is mostly gone is the low-cost buffet. COVID helped kill the smorgasbord, but there are still some resorts with buffets — at exorbitant prices.
Forget about dinner shows at casino showrooms. They're mostly gone. And the cost of any headliner show is high.
And yet, the recent 2022 Visitor Profile survey by the Las Vegas Convention and Visitors Authority found that just 3 percent of 6,000 tourists were dissatisfied with their overall experience in Las Vegas. When asked the main reason for their dissatisfaction, among those unhappy 3 percent, 15 percent said their chief complaint was that Las Vegas is too expensive.
So, longtime locals have complaints. Visitors, not so much. Room rates are high — and so are occupancy rates.
Not a value destination
The reality is that Las Vegas is no longer the value destination it once was. We can thank Disneyland for keeping its rates up to make Las Vegas look like a good deal.
We can't turn back the clock, so that leaves locals to grouse about what they miss.
One reader who emails me often is Rick Imker, who said he was once a steady local casino player who gave up on going to them because he was tired of all the nickel and diming.
Amanda Belarmino, assistant professor at UNLV's William F. Harrah College of Hospitality, says the public shouldn't expect the resort industry to change, and that there are some benefits to surging prices.
"As Vegas continues to evolve, we have moved away from being a value destination," she said in an email. "The bulk of our customers now view us as competitors with other large urban areas. Therefore I think it is unrealistic to think that we will go back to discounts unless there is significant pushback from consumers."
Bellarmino said things like charging for parking can allow resorts to increase pay and benefits for their employees, which helps the community more than allowing for some discounts.
"It's always easy to look back and romanticize the past," she said. "But to be realistic, I would rather have companies that are trying to maximize profit than finding more bodies in Lake Mead."
Contact Richard N. Velotta at rvelotta@reviewjournal.com or 702-477-3893. Follow @RickVelotta on Twitter.