Businessman has high hopes for Stratosphere, other properties
November 4, 2017 - 8:14 am
Updated November 5, 2017 - 3:54 pm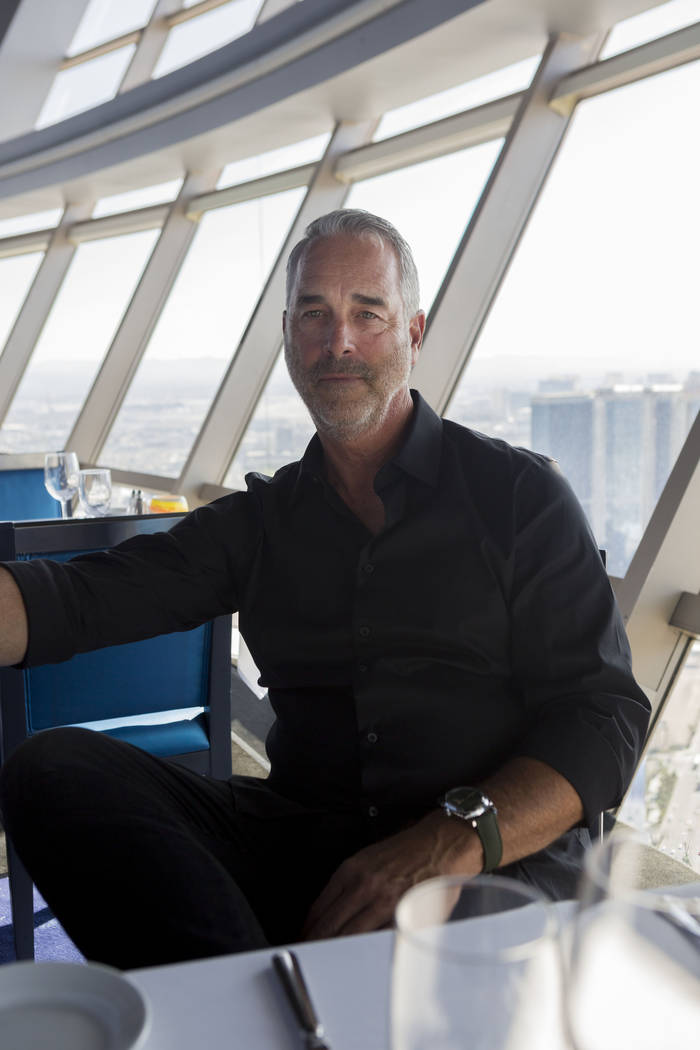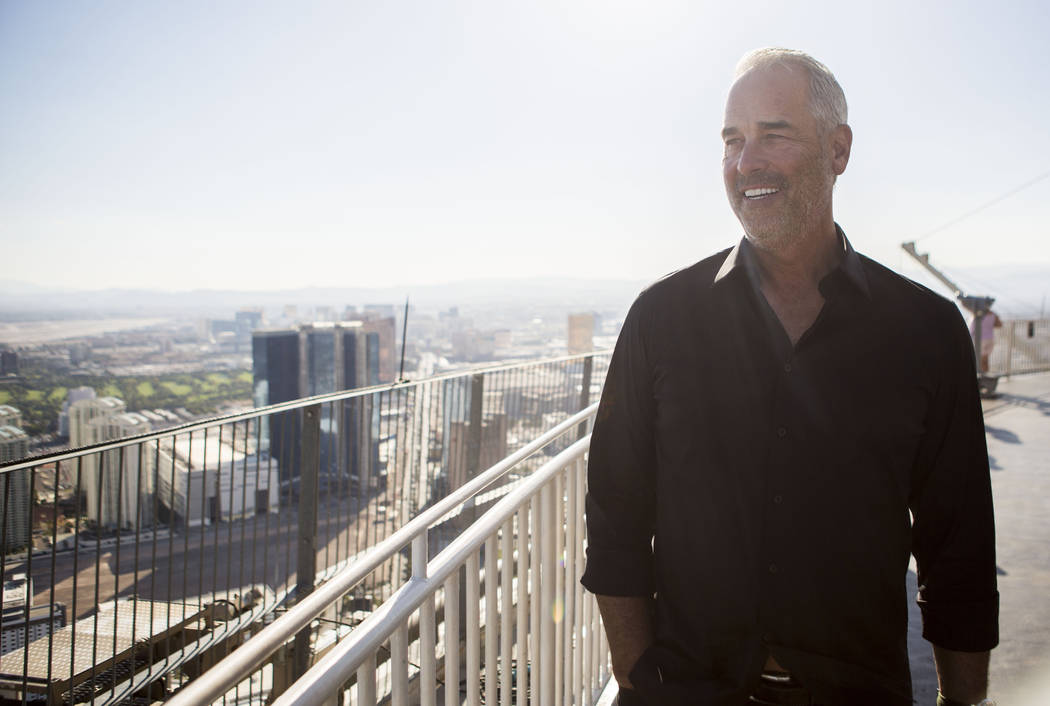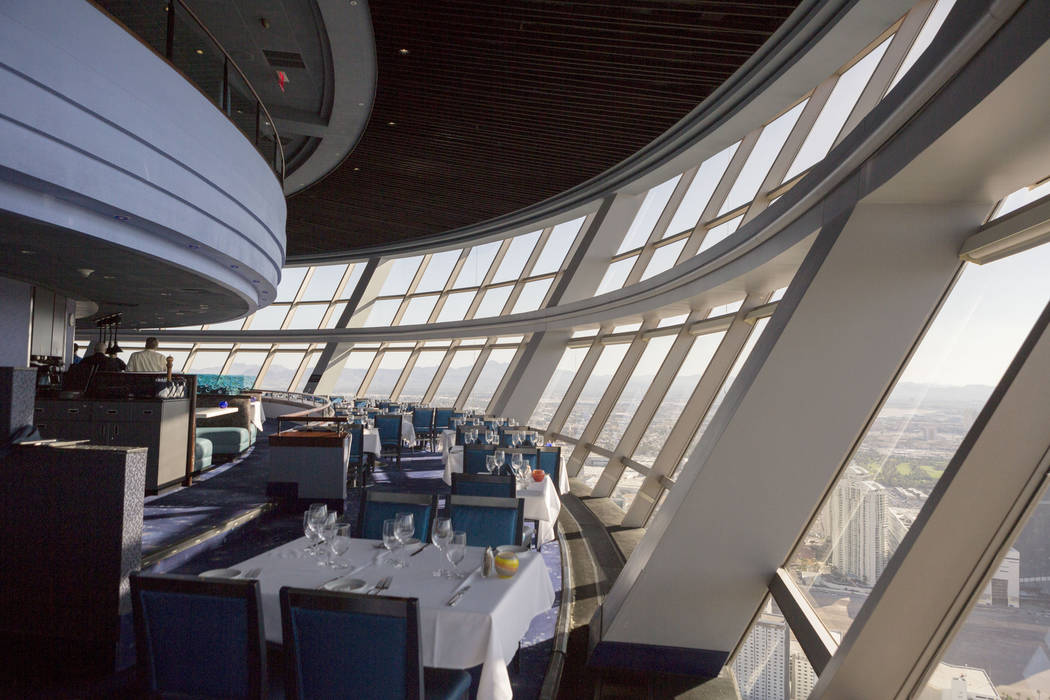 When word got out that Las Vegas-based Golden Entertainment was buying American Casino and Entertainment Properties and its four Southern Nevada casinos for $850 million, Chairman and CEO Blake Sartini received an unexpected gift.
It was "Stupak: The Ultimate Game of Skill and Chance," a board game conceived by Stratosphere Tower visionary Bob Stupak, the Vegas character who was a poker player, casino owner and, some say, legendary huckster.
Stupak's game runs players through a casino, where they try their luck and test their skill at slot machines, blackjack, keno, the Super Bowl, craps, poker and roulette with the objective, according to a description of the game, "to be the one player who bankrupts all of the others, winning all of the money."
Sartini said he got the game and a kind congratulatory note from Bob Stupak's son, Nevada.
"I thought it was nice that the feedback has been that a local person has taken ownership in these properties and there's a lot of pride in that," Sartini said.
In good hands
Sartini never got to meet Bob Stupak, who died in 2009, but many of his peers are happy that one of the city's most-recognized buildings is in local hands.
Golden Entertainment sailed through the regulatory process, mainly because regulators know the 58-year-old Sartini well.
He attended Red Rock Elementary, Garside Junior High and Clark High School in Las Vegas, spending a short time at the University of Utah before finishing school at UNLV.
He worked in many executive positions at several casinos, joining Station Casinos Inc. as chief operating officer and a board director. He was one of the four founding members of Station when the company went public, and under his leadership, the company grew from a single property with 2,000 employees and $150 million in annual revenue to eight with 12,000 workers and $850 million in revenue.
In the 1990s, he was president of Southwest Gaming Services, a Station slot route subsidiary that Sartini eventually bought and became part of the foundation of his current company.
Tavern empire
Sartini also exploited the local tavern market and acquired and built an empire of bars branded as PT's, Sean Patrick's Irish Pub & Grill, Sierra Gold and SG Bar.
Golden launched a casino division, acquiring the Pahrump Nugget, the Gold Town Casino and the Lakeside Casino and RV Park in Pahrump. One more Golden casino in the mix is the far-flung Rocky Gap Casino and Resort in Flintstone, Maryland.
In just over a decade, Golden had become the largest casino operator in Nye County, the largest tavern operator in the state and the largest slot-route operator in the states of Nevada and Montana.
But, by Sartini's own admission, the best was still yet to come.
In June, the company announced it was going to buy American Casino and Entertainment Properties.
"My CFO (Executive Vice President, Chief Strategy Officer and Chief Financial Officer Charles Protell) came to me and said, 'There may be an opportunity to talk with the American Casino and Entertainment Properties people,' so we stopped and paused for a minute and thought about it, and immediately, to me, it was the perfect fit," Sartini said in an interview at Stratosphere's Top of the World restaurant.
"I'm a Southern Nevadan. All these properties are in Southern Nevada, and I could drive and visit them each day," he said. "And I said, 'Is this really something we can get our arms around?' once I had the romantic thoughts about the potential. And he said, 'Yeah, I think we can.'"
Widely recognized structure
Sartini said he never imagined being able to acquire such a notable structure, let alone the market leader in Laughlin and two Las Vegas locals properties with a loyal following.
"With all of that culminating in this nostalgic moment, I looked out of my office window and had a bit of an out-of-body experience," Sartini said. "I looked at this tower and thought, 'Could I have ever imagined?' And the answer was no."
But the deal came together.
Now, the challenge will be to blend the staffs of the Stratosphere, two Arizona Charlie's properties in Las Vegas and the Aquarius in Laughlin into the Golden Entertainment culture.
"We obviously intend to put our strategic vision to work on these properties through additional amenities, through additional opportunities for guests to stay longer at each of these properties, and I think, over time, you're going to see that change take place. We want to build upon what's been positive and we want to take, in particular, this iconic building, which I think now is more appreciated than it was 20 years ago."
It's still early in the game for Sartini, and he's in no hurry to rush toward anything new.
North Strip development
In fact, it could be advantageous to strategize as development moves forward on the north end of Las Vegas Boulevard with construction underway on Resorts World Las Vegas, Steve Wynn's planned hotel tower on Wynn Golf Club land, a $1.4 billion Las Vegas Convention Center project on the near horizon, and progress presumed on the empty Fontainebleau property.
"Critical mass that is coming north we think is extremely positive for what we're doing at the Stratosphere," Sartini said. "Any of that inertia that comes this way on Las Vegas Boulevard benefits this property, so we do think it's coming into its own in terms of its timing."
Sartini also is looking farther north as he envisions the Stratosphere being in the center of a one-mile gateway into the city's Arts District and the rejuvenating downtown area.
Sartini's team isn't talking yet about any changes to the Stratosphere's entertainment lineup. The company has some unused space within the casino and 6 acres across the street to the east and 12 acres contiguous to the north end of the property for a potential convention facility.
"We're looking at a lot of very unique things, and we'll take our time trying to figure out what will be the best offering for this property," he said.
Cross-promotion
That goes for food and beverage and the on-property amenities and thrill rides. It isn't difficult to imagine Golden cross-promoting the Stratosphere, the Charlie's properties and the Aquarius with the tavern empire, which will grow by two by the end of the year with six more planned next year.
While some critics view the Charlie's properties as slot-machine grind joints, Sartini looks at them as attractively located locals casinos with loyal customer bases.
"It's a very convenient property for people to get to in that area of town," Sartini said of the Arizona Charlie's Decatur property. "Adding amenities to those properties is going to enhance them. We think there's a lot of opportunity for us to use our local knowledge to add amenities and attract local customers to those properties."
The Aquarius in Laughlin hid an amazing secret that is expected to benefit the company.
"It's the best-situated property on the (Colorado) River, and amenities are highly competitive with the rest of the market," Sartini said. "It's a nice regional opportunity for guests throughout our company."
Montana surprise
The big surprise is that many of Golden's Montana slot-route customers apparently favor Laughlin over Las Vegas. Sartini theorizes that the small-resort-town feel of Laughlin plays well to the rural residents of Montana, and for them, they can't beat the winter weather there.
"We are committed to enhancing the properties from an amenities standpoint over time, and we believe those enhancements will better position the properties, including the Stratosphere," Sartini said.
"We'll continue to compete and be relevant into the future. This property here, in my opinion, is going to be relevant decades from now. With the approach we're taking here is to position the property for just that — to continue to be relevant, to continue to be this iconic building on the Las Vegas skyline, and we're taking that approach to how we program it."
Contact Richard N. Velotta at rvelotta@reviewjournal.com or 702-477-3893. Follow @RickVelotta on Twitter.