Wynn Resorts to do away with valet parking fees
Updated September 16, 2019 - 4:39 pm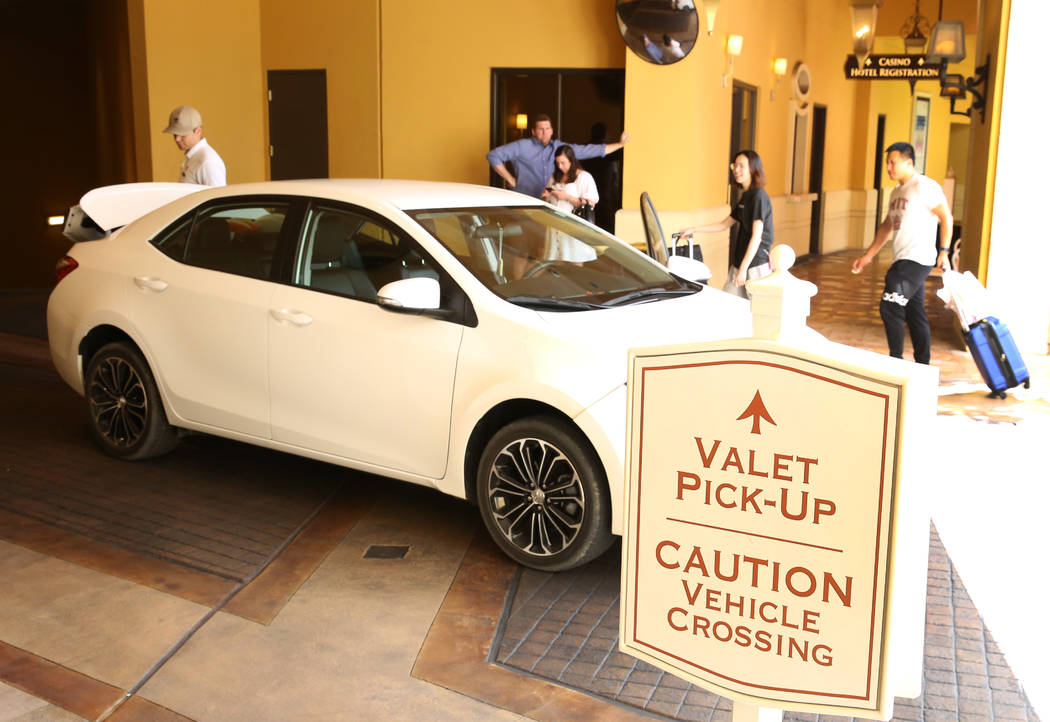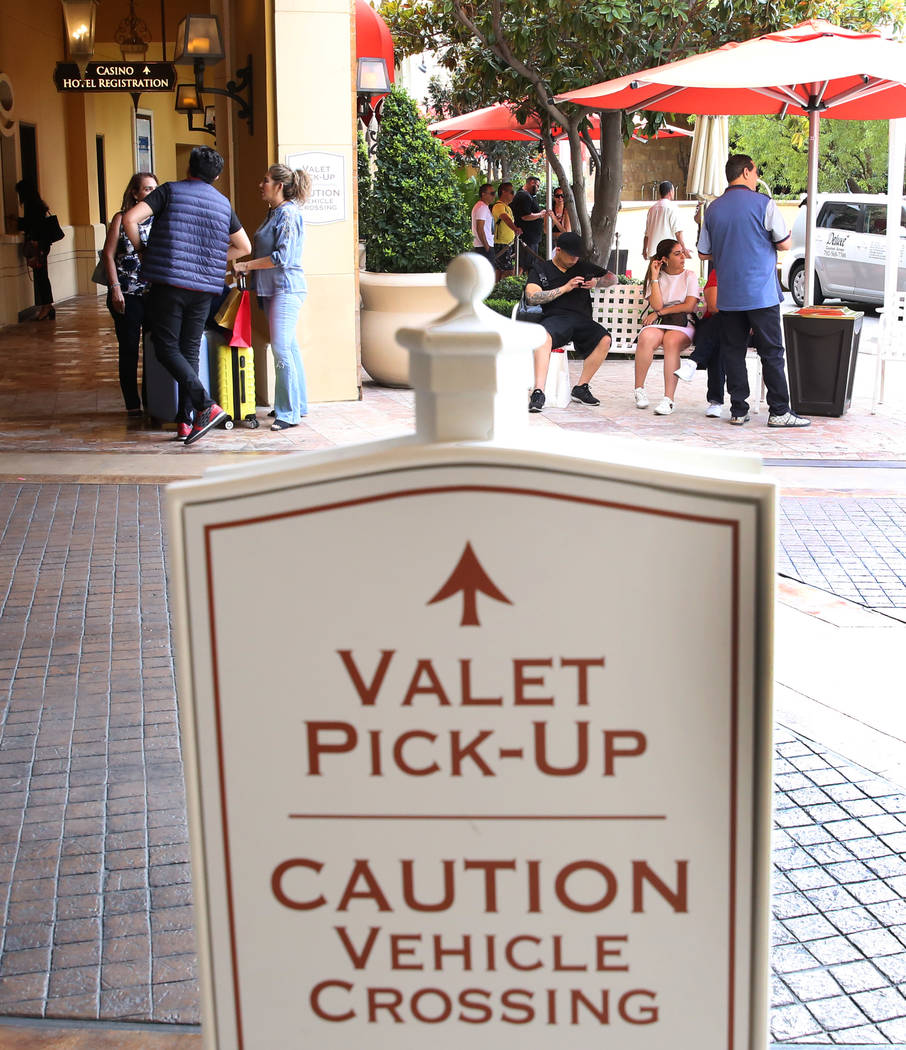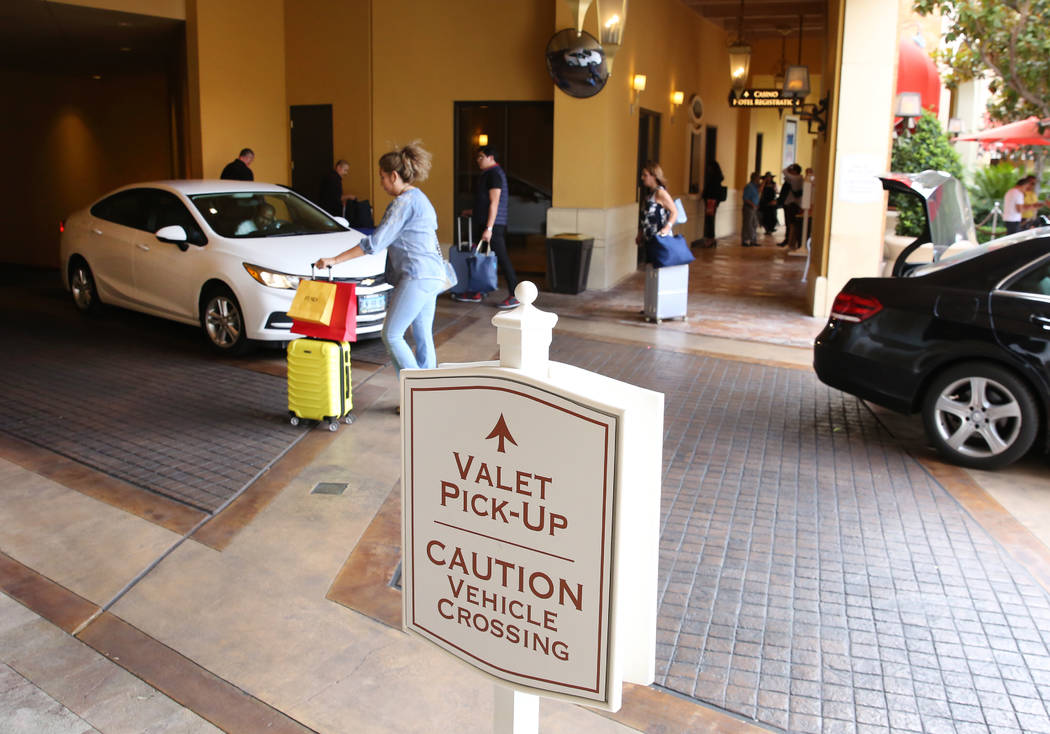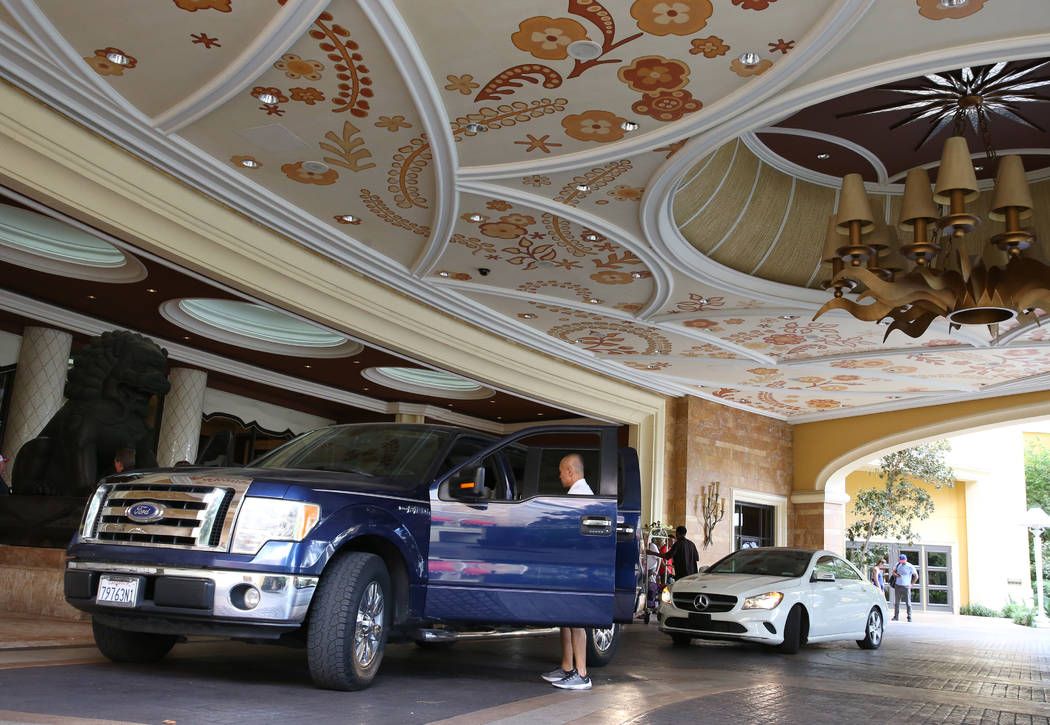 Shortly after doing away with self-parking fees, Wynn Resorts Ltd. is set to offer free valet parking at Wynn Las Vegas and Encore.
The move comes as other properties have continued to increase resort fees and parking fees. According to experts, free valet services could help Wynn attract visitors within driving distance of Las Vegas.
"Free valet was a huge Las Vegas perk for decades," said Ted Newkirk, founder of gaming and tourism tips website Access Vegas. "It makes the guest feel special, and assures that their first taste of the property isn't 'Pay up, sucker.'"
Making guests 'feel special'
In 2016, MGM Resorts International broke from a long-standing tradition and began charging for parking at its Strip properties. More companies followed suit soon after.
Since then, data from the Las Vegas Convention and Visitors Authority has shown a hefty drop in the number of visitors from Southern California — many of whom drive into Las Vegas. Last year, 19 percent of visitors were from Southern California, a 30 percent drop from the 27 percent in 2014.
"(Free valet) is a great way to let drive-in guests know that they are welcome and appreciated at Wynn," Newkirk said.
And brightening visitors' spirits could pay off once the guests are inside the property, Newkirk said.
"People who visit Las Vegas are willing to spend, but you have to make them feel special," he said. "Wynn is betting — and I believe rightfully so — that they will make more back in gambling (and) spending in the property, goodwill, and nice word of mouth than any financial hit from lack of valet parking fee."
Other properties on the Strip that offer free valet to guests include the STRAT, Sahara Las Vegas, Tropicana, TI, Palazzo and The Venetian.
Newkirk said he wouldn't be surprised if other companies look into dropping their valet fees. He pointed out that the service isn't a huge expense to operators because a large portion of valet employee compensation comes from customer tips, negating the need for higher wages.
Getting spenders in the door
Wynn's new valet policy is set to go into effect midnight on Sept. 30. Currently, valet rates start at $21 for two hours, going up to $30 for four to 24 hours.
According to the statement, self-parking will remain free at both Wynn properties.
"Free valet parking is an amenity that is highly appreciated by our guests and we are pleased to offer it to all of our visitors," Marilyn Spiegel, president of Wynn Las Vegas, said in a statement from the company. "We take pride in providing guests with five-star service at Wynn and that begins upon arrival at the resort."
Contact Bailey Schulz at bschulz@reviewjournal.com or 702-383-0233. Follow @bailey_schulz on Twitter.