CES rides into view with self-driving car demonstration
January 7, 2018 - 4:42 pm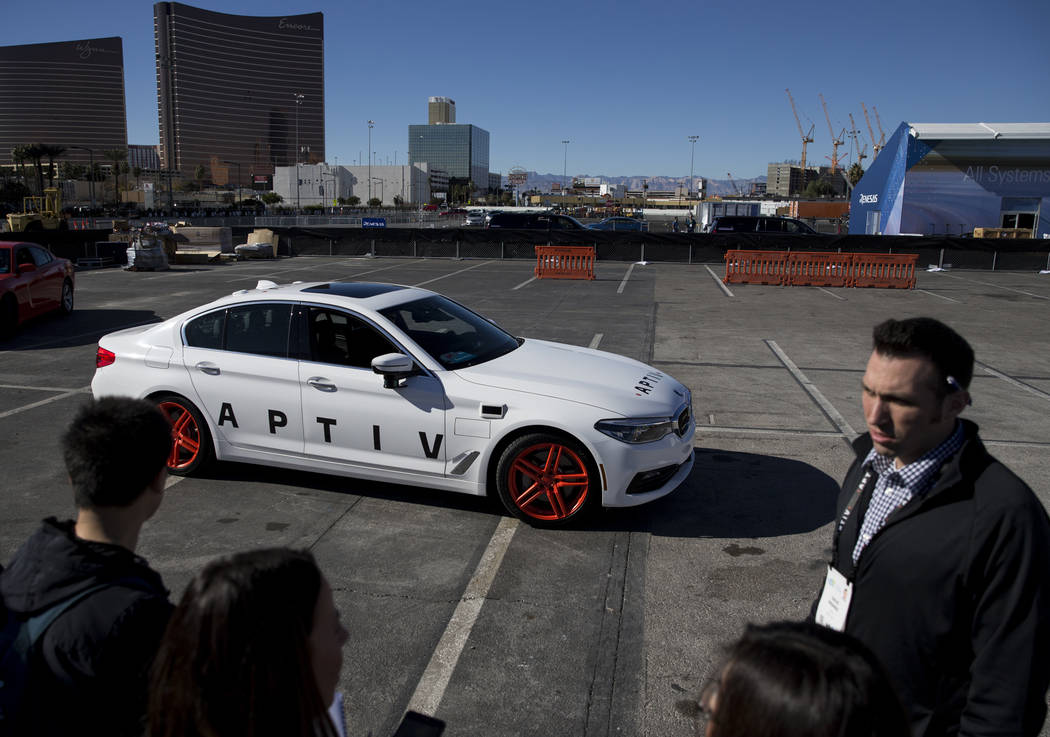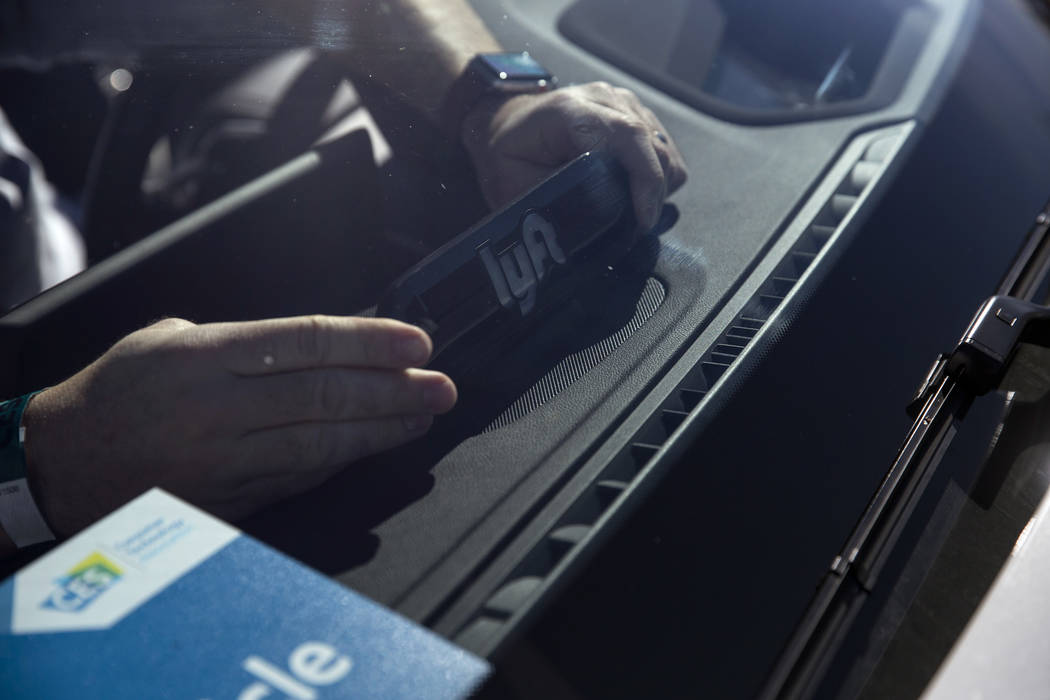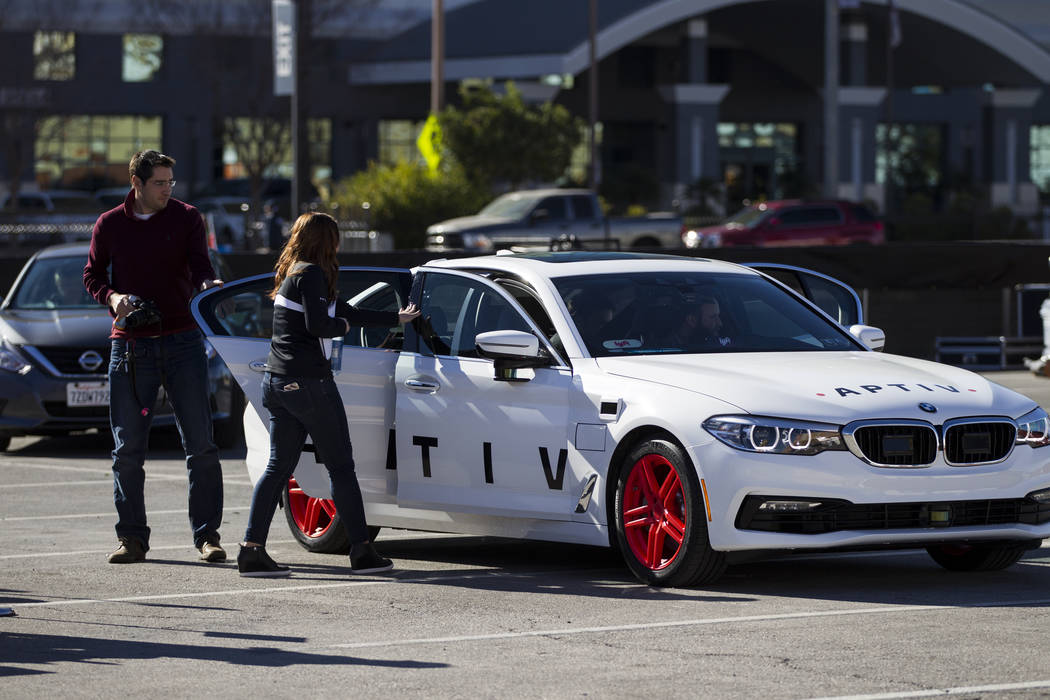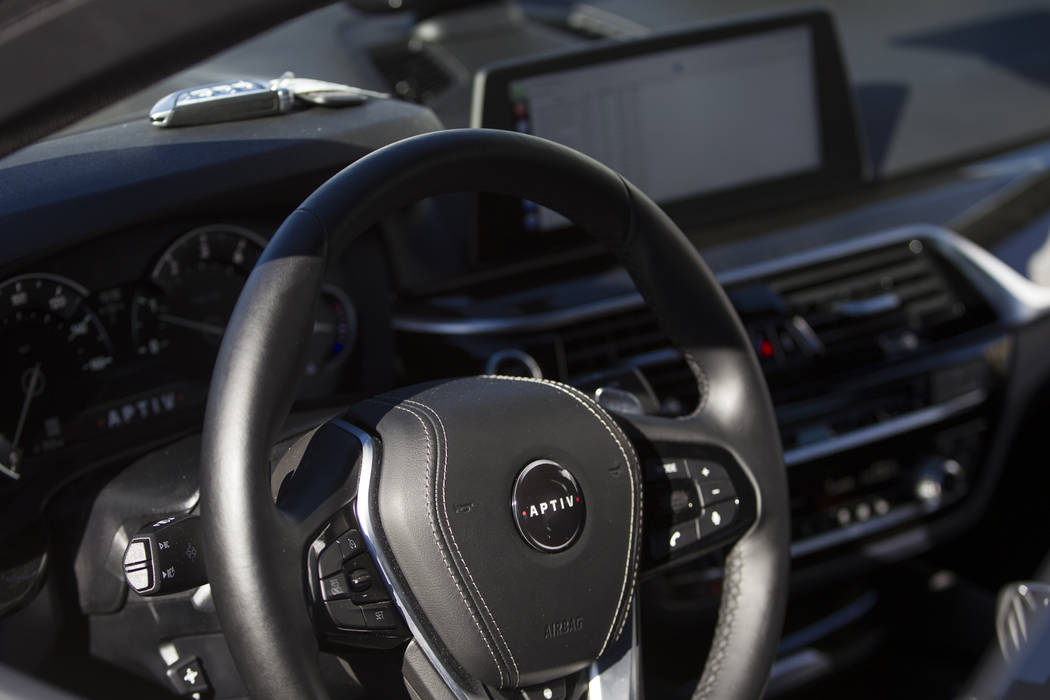 The white BMW 5-Series sedan turned right onto Convention Center Drive and proceeded toward Las Vegas Boulevard on Sunday morning. The ride was special because nobody was at the wheel.
The self-driving car, hailed at the Gold Lot outside the Las Vegas Convention Center using the Lyft app, notified passengers by voice that it would be switching into the left lane to prepare for the turn onto the Strip.
The ride-hailing company will shuttle passengers between the Gold Lot and 20 locations, including Caesars Palace, in the autonomous BMW sedans from Tuesday through Friday, to introduce the public to the future transport. The rides coincide with CES, formerly known as the Consumer Electronics Show, which runs the same four days.
Self-driving technology will be a major theme at CES this year, which will feature 400 auto technology companies. Ford Chief Executive Officer Jim Hackett and Lyft Co-founder John Zimmer will each deliver a keynote at CES touching on autonomous cars.
San Francisco-based Lyft is promoting the new technology, developed by Gillingham, England-based Aptiv, which has a strategic relationship with Lyft and BMW.
"Ride-sharing is going to be the entry point for self-driving cars," said Jody Kelman, product lead for Lyft's self-driving program, a view Aptiv shares. "The general vision is that a self-driving car should not be a novelty."
On the free rides, passengers are accompanied by an Aptiv employee, who explains how the technology works. Nearly 50 antennas that communicate with the Aptiv technology inside the sedans have been placed on streetlights along the routes the autonomous cars travel.
Aptiv's tabletlike dashboard device uses cameras placed in and around the car to show cars and pedestrians nearby.
Lyft and Aptiv, which are also testing the service in Boston, expect to offer autonomous ride-hailing along specific routes in select cities next year. The service could come first as bus shuttles such as from airports to city centers.
This week's rides include a "safety driver" behind the wheel because fully autonomous driving, known as Level 4, is still not legal on public roads.
"Our platform is ready to go and we have announced 2019 as the year we are going to market," said Lee Bauer, vice president of Aptiv's mobility architecture group.
Las Vegas has been recruiting companies to test autonomous driving technology in the state. Aptiv has been testing driverless cars in Las Vegas for three years. The city last year launched a self-driving shuttle in downtown.
"Las Vegas is an amazing place to access people," Bauer said. "The world comes here."
About 180,000 people from 150 countries are expected to descend on Las Vegas this week to attend CES, allowing Lyft and Aptiv to market their product to a global audience.
Lyft and Aptiv won't be the only companies demonstrating autonomous cars this week. Blacksburg, Virginia-based Torc Robotics will also give clients rides around town.
"(Self-driving) will only happen if consumers want it," Torc Chief Executive Officer Michael Fleming said in a statement Sunday. "Developing technology is the easy part, understanding what consumers want is the difficult part."
Contact Todd Prince at tprince@reviewjournal.com or 702-383-0386. Follow @toddprincetv on Twitter.
Related
McCarran airport braces for heavy traffic from CES
Some 180K attendees to descend on Las Vegas for CES convention
FCC chairman skipping CES in Las Vegas after reports of death threats
Personal helicopters, robots, virtual gym coming to CES in Las Vegas