Get a first look at MSG Sphere construction in Las Vegas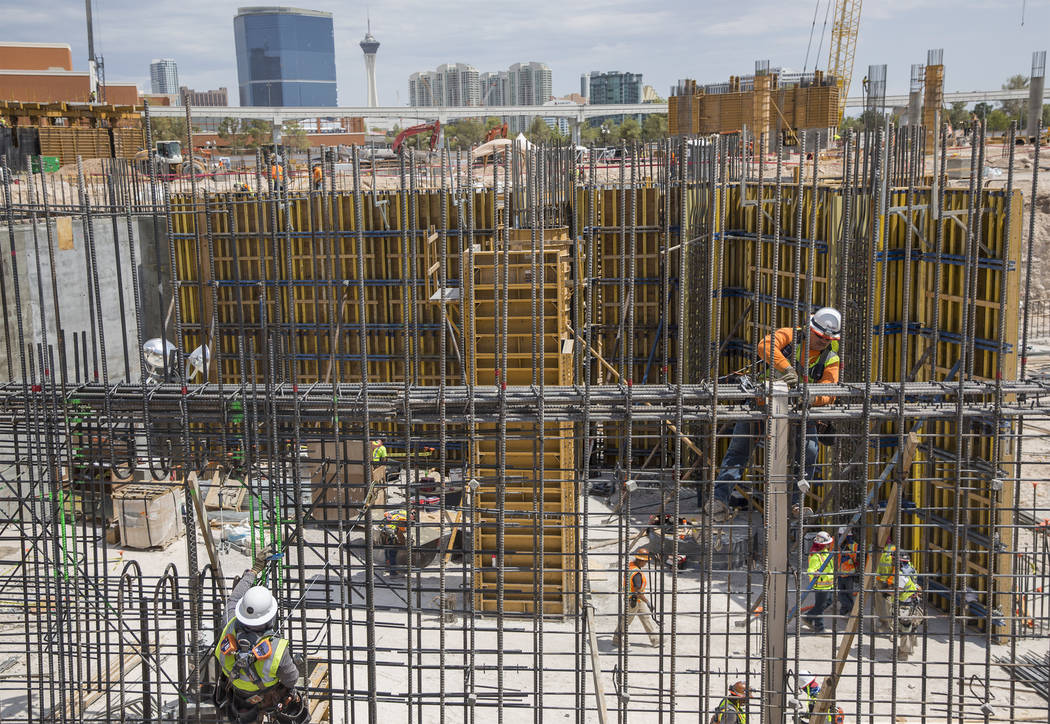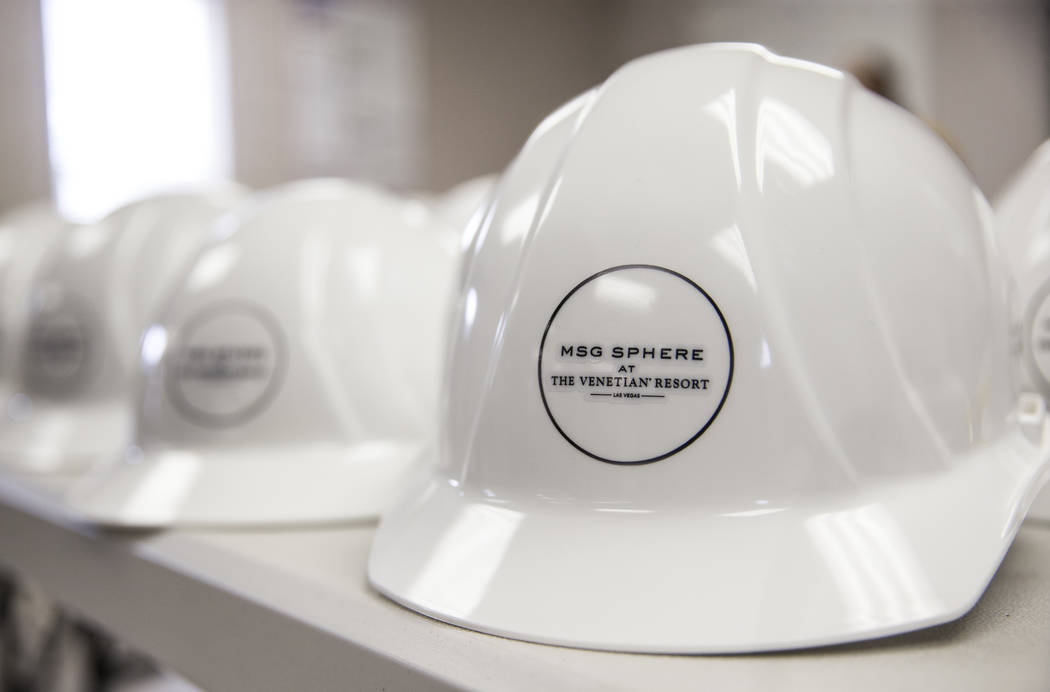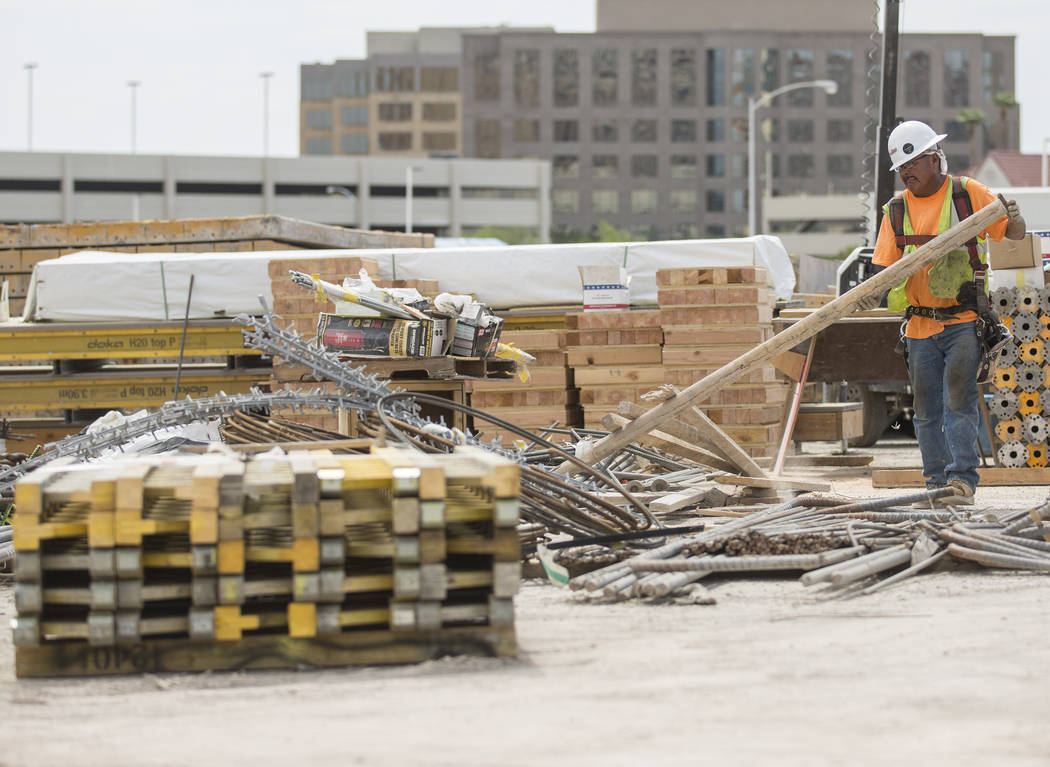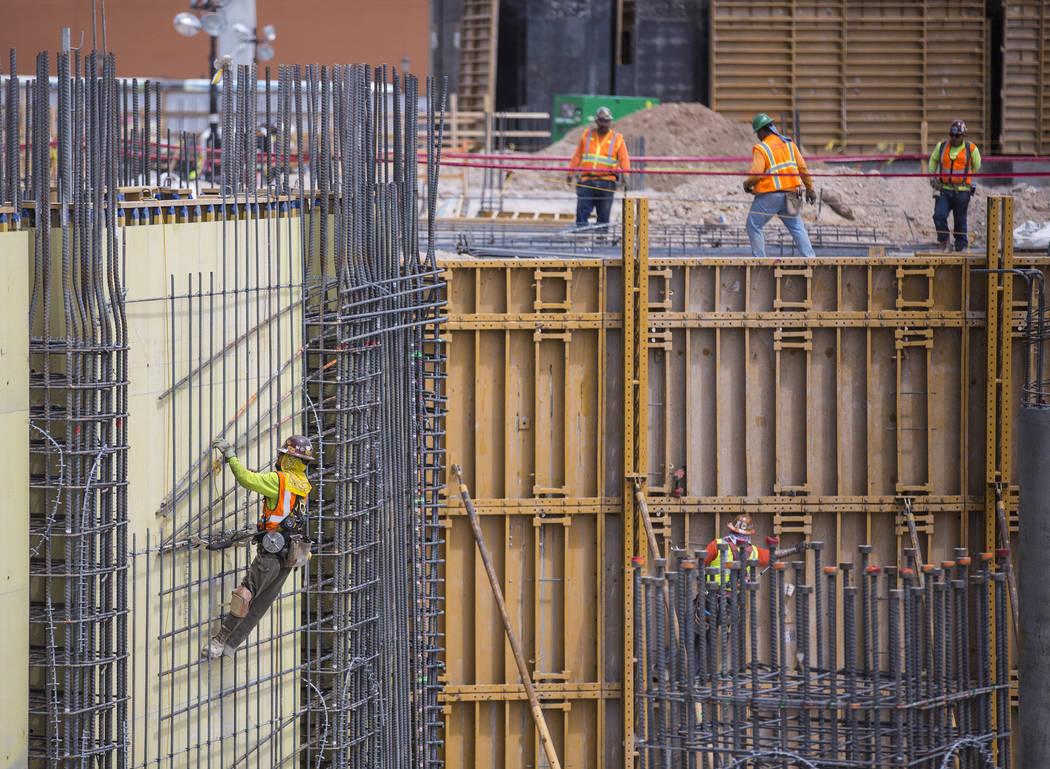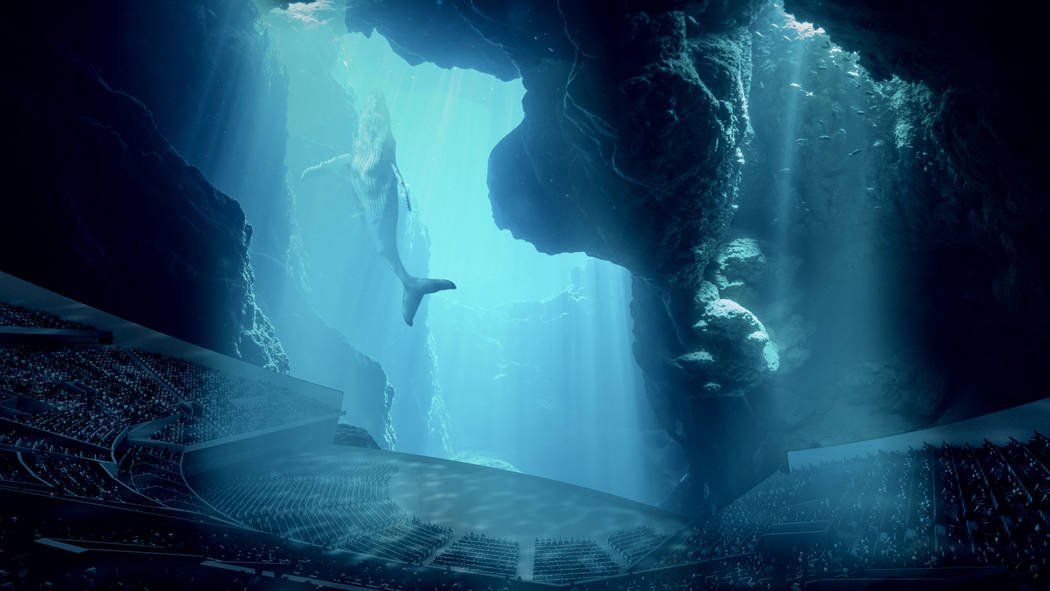 Representatives of The Madison Square Garden Co. gave the first glimpse of progress Tuesday of the under-construction MSG Sphere — a first-of-its-kind performance venue with high-tech audio and visual capabilities.
The 17,500-seat spherical performance venue is expected to be 366 feet tall — about 100 feet shorter than the Palazzo tower at The Venetian — and 516 feet wide at its broadest point. Set to open its doors in 2021, MSG Sphere is being built on 18 acres off Sands Avenue between Manhattan Street and Koval Lane. MSG is designing and building the venue and Sands is providing the land. The cost of the project has not been disclosed.
"Our venue allows for a wide variety of attractions," Nick Tomasino, project manager of development and construction for The Madison Square Garden Company, said Tuesday during a tour of the site. "We're looking to be able to host concerts, residencies, corporate events and much, much more. It's very flexible."
MSG is promising a fully immersive experience on a large scale. Inside the venue, guests will be surrounded by the largest and highest-resolution LED screen on Earth. More than 160,000 square feet of display surface — equal to three football fields — will wrap up, over and behind the stage and audience at a resolution 100 times better than today's high-definition televisions. The venue will introduce a new architecture for connectivity that will deliver 25 megabits per second for every guest, enabling a broader range of content and greater interaction.
Every guest will hear crystal-clear audio with an advanced acoustics system that features beamforming technology, enabling audio to be directed to specific locations in the bowl at a volume that remains constant, from point of origin to destination.
Beamforming technology also enables multiple forms of content to be delivered simultaneously, which means two people sitting 5 feet apart could hear completely different sounds, adding to the possibility for a customized experience. In business presentation environment, that means soundtracks can be beamed to specific areas in different languages without headphones while watching the same presentation.
An infrasound haptic system will use deep vibrations so that guests can "feel" an experience, whether it's an erupting volcano or a passing motorcycle roaring by.
Journalists touring the site Tuesday peered into the 55,000-square-foot basement area beneath where the venue stage will be. The basement will be used as public space for events with access to dressing rooms and other hospitality amenities that will support the venue, which will be connected to The Venetian and Palazzo at the Sands Expo and Convention Center with a 1,000-foot pedestrian bridge.
Workers already excavated an estimated 110,000 cubic yards of dirt and caliche, a concrete-hard calcium carbonate substance commonly found below the ground at construction sites.
An estimated 1,500 construction jobs will be filled when the general contractor, Los Angeles-based AECOM, a multinational engineering firm with offices in Las Vegas, reaches the peak of development, according to Tomasino. He said currently there are 400 workers on the site.
The site is dotted with six construction cranes, and Tomasino said several more will be added before the project is completed, including cranes the size of those working at the Las Vegas stadium site.
Site preparation began after a September groundbreaking attended by then-Gov. Brian Sandoval and Las Vegas Sands Chairman Sheldon Adelson. AECOM began work on the site in February through a preliminary agreement and in June was named general contractor.
In addition to the 3-year-old $375 million T-Mobile Arena in Las Vegas, AECOM has built Mercedes-Benz Stadium and State Farm Arena in Atlanta and the U.S. Tennis Association Billie Jean King National Tennis Center in Queens, New York.
The Review-Journal is owned by the family of Las Vegas Sands Corp. Chairman and CEO Sheldon Adelson. Las Vegas Sands operates The Venetian, Palazzo and Sands Expo & Convention Center.
Contact Richard N. Velotta at rvelotta@reviewjournal.com or 702-477-3893. Follow @RickVelotta on Twitter.
Related content:
MSG Sphere venue in Las Vegas moving forward with contractor
MSG Sphere gets OK to leave NV Energy — before lights turn on
3 new sports, entertainment venues adding nearly 100,000 seats
MSG Sphere excavation begins near Las Vegas Strip — VIDEO
MSG Sphere will have Las Vegas Monorail station
Work begins on 18,000-seat MSG Sphere at The Venetian
The Sphere is coming to Las Vegas, and it's no sci-fi tale