Las Vegas Strip gunman's Mesquite, Reno homes on the market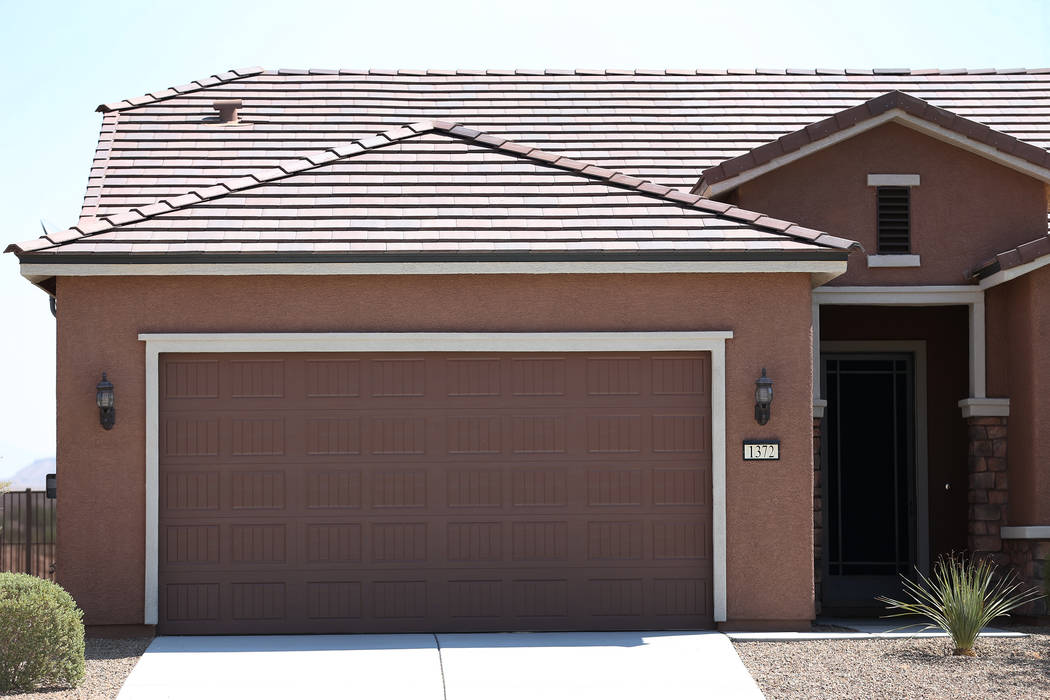 MESQUITE — The listing for a house here touts plenty of selling points — breathtaking views, generous lot size and upgraded granite countertops.
What's not mentioned? The former owner is one of the most infamous mass murderers in U.S. history.
Strip gunman Stephen Paddock's house in Mesquite, some 80 miles northeast of Las Vegas, went on the market recently for $449,000, about 15 percent above the appraised value. His house in Reno also went on the market, for around 9 percent above the appraisal.
Sales proceeds are slated to go to victims of the Oct. 1 massacre.
Paddock, perched from the 32nd floor of Mandalay Bay, murdered 58 people and injured hundreds more at the Route 91 Harvest festival, the deadliest mass shooting in modern American history. He killed himself before police reached his room.
Some observers have speculated that someone might buy his Mesquite house as a novelty or out of a morbid fascination. No matter the reasoning, if someone pays the asking price, the property would command a premium.
Paddock bought the house, in the 55-and-over Sun City Mesquite community, in 2015 for about $369,000. According to a court filing two months ago in his probate case, it appraised at $391,500.
Jay Hills, owner of Mesquite's Falcon Ridge Realty, said the house, at 1372 Babbling Brook Court, is the second-most expensive listing in Sun City.
"Maybe they have gold-plated counters or something," he said.
Beverly Powers Uhlir of Keller Williams Southern Nevada, listing broker for Paddock's house, declined to comment.
The home was listed July 23, and pictures on Zillow and Realtor.com show an immaculate, thoroughly decorated interior. The family room features a bright-blue rug and white sofas; artwork hangs on the walls; and folded towels are stacked neatly in bathrooms. The house also was painted recently and has a proper garage door.
Authorities had ripped off the garage door when they searched the home after the shooting, leaving it in a crumpled, twisted heap in the driveway. Workers replaced it with plywood.
By comparison, Paddock's Reno house, 1735 Del Webb Parkway West, was listed July 31 for $399,000. Besides calling it a beautiful home with high ceilings and lots of windows, the listing on Zillow declares: "This was Stephen Paddock's house. All net proceeds go to the victims (sic) families. This is an estate sale and is subject to court approval."
Listing broker JJ Ballard, of Realty World–Ballard Co., could not be reached for comment.
Real estate agents are not legally required in Nevada to disclose to would-be buyers that a property was owned by a notorious figure.
Paddock's homes are being sold as part of his probate case. If a bid for either one is accepted, the house will briefly be opened up to auction at a court hearing.
No bids had been entered for either home as of Tuesday, said attorney Alice Denton, who represents the administrator of Paddock's estate.
Contact Eli Segall at esegall@reviewjournal.com or 702-383-0342. Follow @eli_segall on Twitter. Review-Journal staff writer Rachel Crosby contributed to this report.