Southern Nevada Goodwill plans to exit bankruptcy in spring
December 28, 2017 - 3:18 pm
Updated December 28, 2017 - 5:40 pm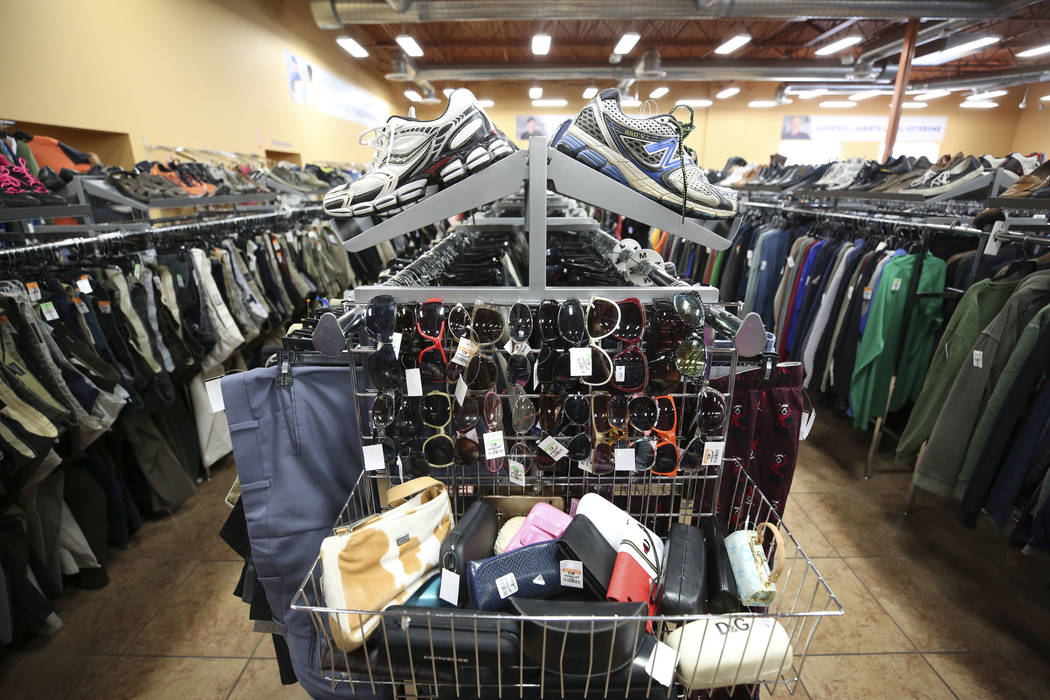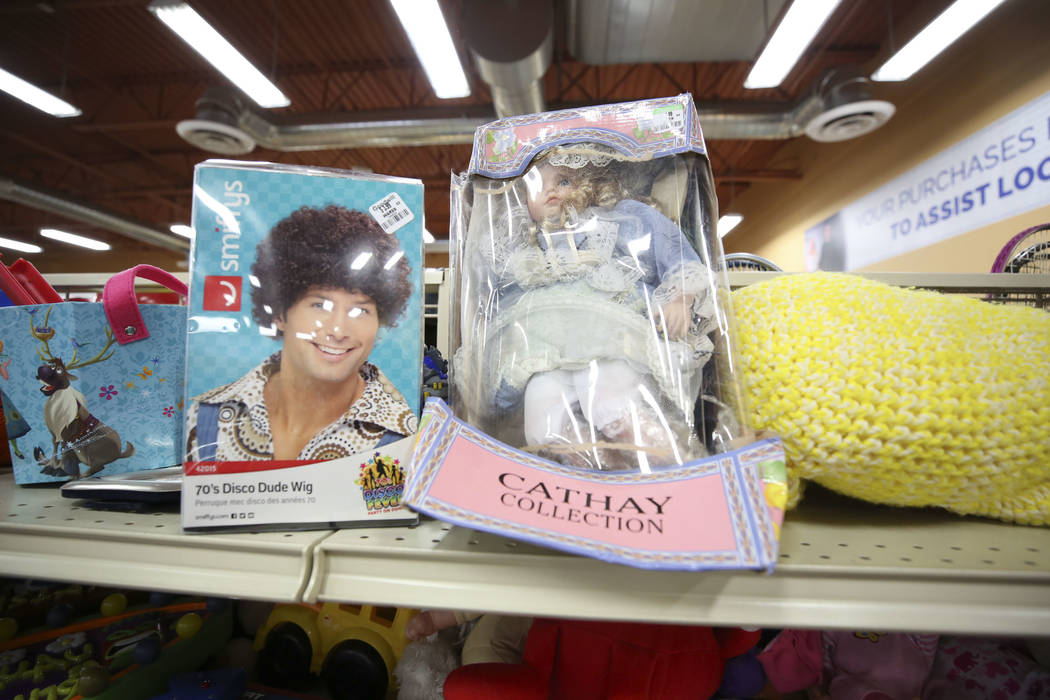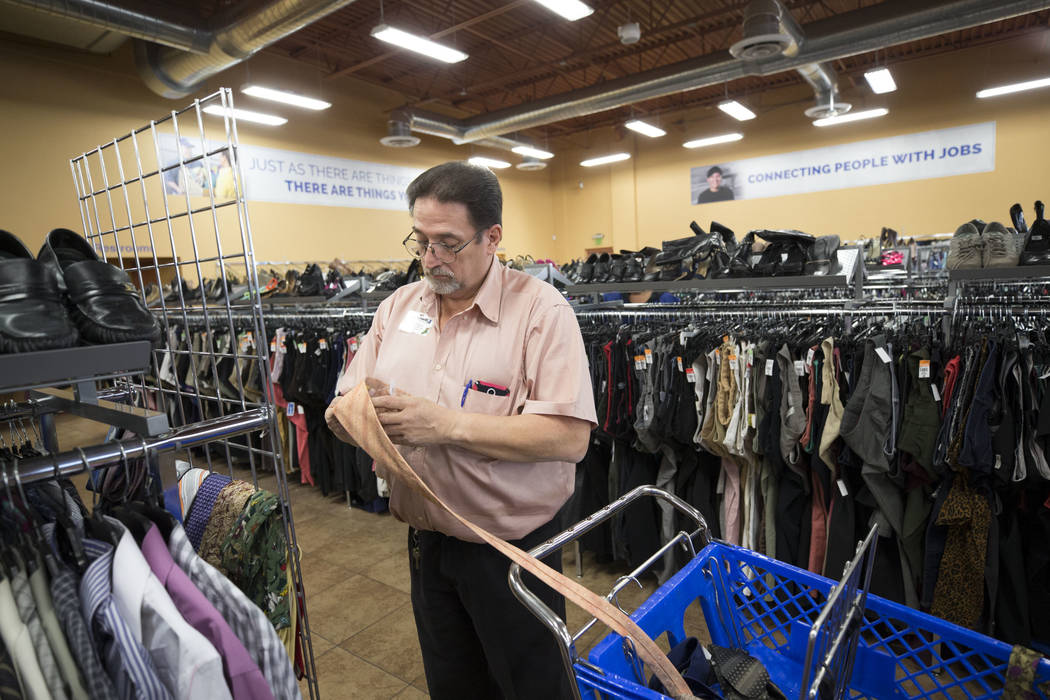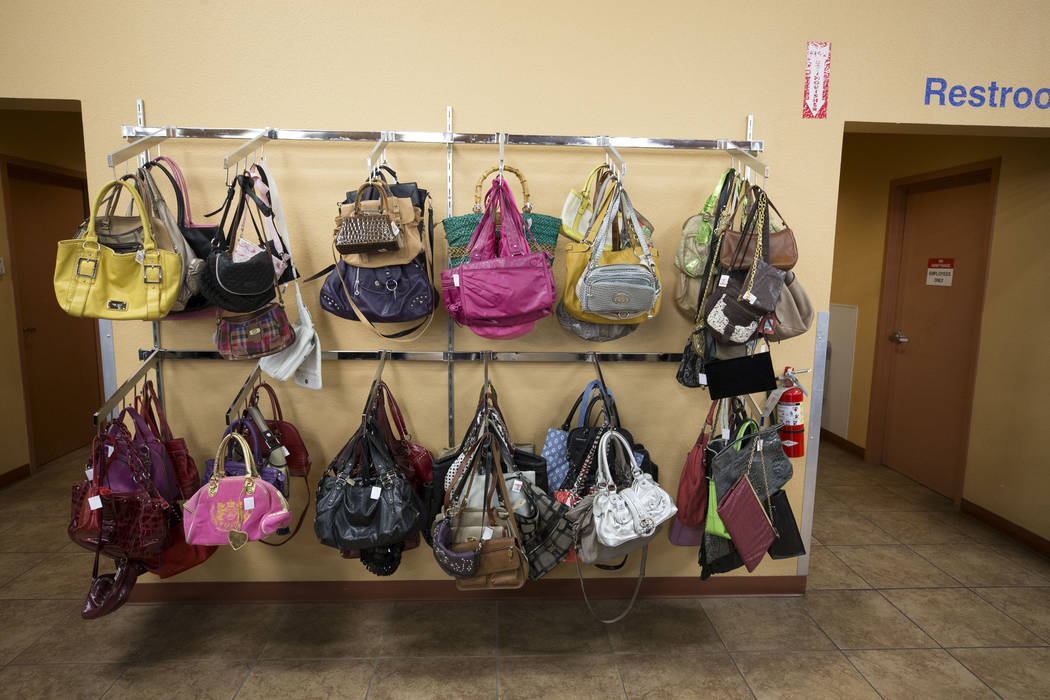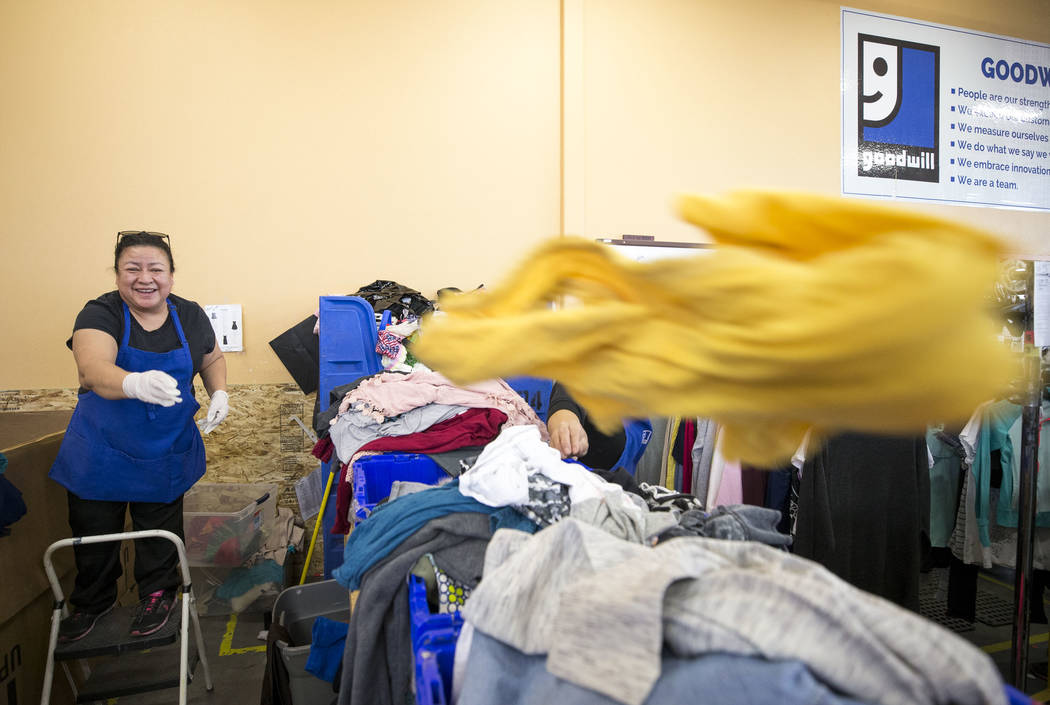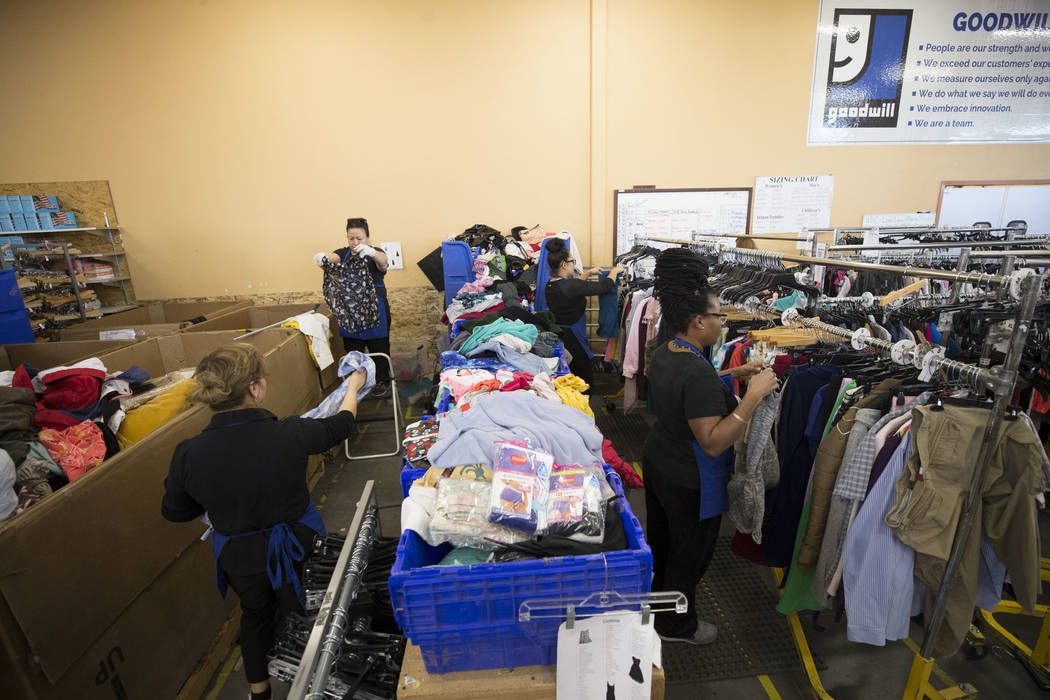 The interim CEO for the local Goodwill branch envisions more stores and donation centers after the nonprofit exits bankruptcy.
With a planned exit date in spring, Goodwill Industries of Southern Nevada, a nonprofit best-known for selling donated goods to fund employment services, has confidence in what interim CEO John Helderman deems a faster, less expensive and more data-driven process for moving inventory to store floors.
"Landlords would be happy to have us; but we're going to be deliberate," Helderman said Thursday. "We didn't have too many stores. Just too many bad leases."
The official deadline for a reorganization plan from the nonprofit is March, according to court documents.
The nonprofit filed for bankruptcy in August after an aggressive expansion ballooned its presence from eight buildings to about 20.
Since filing, it has shut down four stores, now running 15, according to its website. It also went from 26 standalone donation centers to nine.
Renegotiating rents
Combining donation centers and retail stores will help the local Goodwill keep expenses down, Helderman said. Another new move is giving individual store managers better control instead of assigning similar hours and inventory amounts to all stores.
Since filing, Goodwill has negotiated new rents at three stores, including its North Las Vegas headquarters, according to court documents.
Earlier this month, Goodwill asked the U.S. Bankruptcy Court of Nevada to approve the third revised lease, one for its thrift store and donation center at 1461 S. Boulder Highway in Henderson.
As part of the new lease, Goodwill goes from paying at least $28,000 a month in rent to at least $16,000 plus 12 percent of gross sales at the building.
Landlord Joseph Derhake of Derhake Capital has signed off on the new lease, according to court documents.
The nonprofit is also working toward an amended lease for its store and donation center at 7420 S. Rainbow Blvd., near the intersection of Warm Springs Road. Goodwill had originally planned to vacate the store.
In November, Goodwill negotiated monthly rent for its North Las Vegas headquarters, near the intersection of Martin Luther King Boulevard and Cheyenne Avenue, from at least $90,000 to $71,800.
Adam Stein-Sapir, a managing partner with New York-based claim buyers Pioneer Funding Group, said the bankruptcy is proceeding as one would expect.
"Get rid of unprofitable stores and try to reorganize around the good ones," Stein-Sapir said. "Prior management expanded too fast and more than was reasonable."
Cut over 100 workers
Since filing for bankruptcy protection, the local Goodwill has made about $9.36 million in sales and spent about $10 million, according to court documents.
Goodwill's spending has gone mostly toward payroll. Salaries and taxes added up to about $5.15 million since bankruptcy and about $1.28 million for November, the latest month available.
When Goodwill filed for bankruptcy Aug. 11, it had about 800 employees, making it one of the largest employers in Southern Nevada.
The employee count reached 715 by the end of the month. On Thursday, the nonprofit reported about 650 employees.
Transportation has cost Goodwill $2.38 million since bankruptcy and $48,000 for November.
Rents and leases have cost $1.5 million since bankruptcy and $671,000 for November.
Goodwill netted $384,000 in cash for November, bringing its cash balance at the end of the month to $1.4 million.
"November treated us good," Helderman said.
Stayed on mission
Helderman, previously a board member, gave up starting a new casino equipment business to become Goodwill's interim leader and help guide the nonprofit through bankruptcy.
He replaced longtime CEO Steve Chartrand, who is now COO of Opportunity Village, a nonprofit that provides services to people with intellectual disabilities.
Other local Goodwill employees to leave for Opportunity Village include Eric Butwinik, former Goodwill head of retail operations division, and Julian Serrano, former Goodwill risk management and information technology director.
In November, Goodwill hired a new COO, John Stoddard, who previously worked at the Goodwill branch for Central and Northern Arizona. Stoddard may succeed Helderman once Goodwill exits bankruptcy.
Helderman said he's glad the nonprofit has continued its goal of employment services.
In 2017, Goodwill Industries of Southern Nevada placed about 2,600 people in jobs and provided other services to about 16,000.
"We really appreciate the customers and donors for believing in us," Helderman said.
Contact Wade Tyler Millward at wmillward@reviewjournal.com or 702-383-4602. Follow @wademillward on Twitter.