Las Vegas Sands proposes $1B domed stadium; Adelson to meet with Raiders owner
January 28, 2016 - 6:45 pm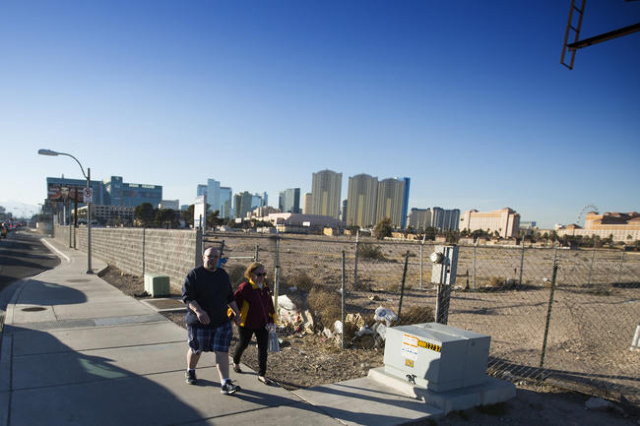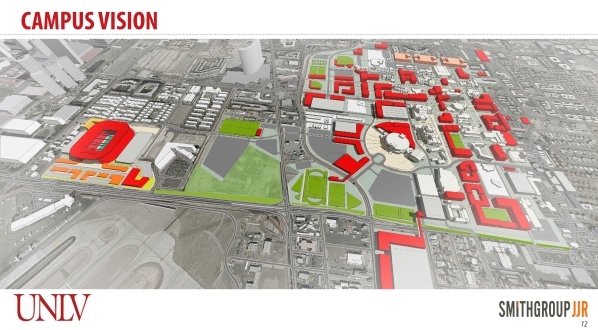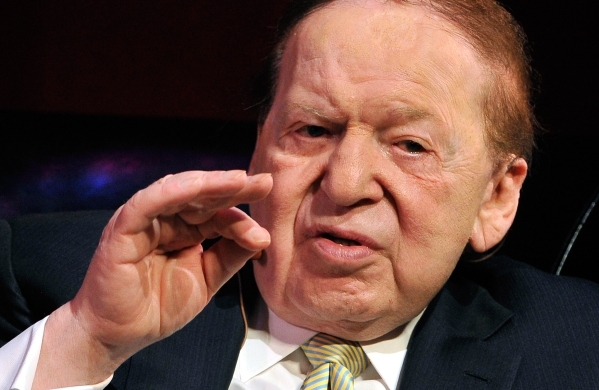 Casino giant Las Vegas Sands Corp. will lead a consortium of investors planning to build a $1 billion domed stadium on 42 acres near the University of Nevada, Las Vegas that would house the school's football team — and possibly a National Football League franchise.
Andy Abboud, Las Vegas Sands' senior vice president of government relations and community development, said Thursday that Las Vegas needs a modern stadium with at least 65,000 seats to drive additional tourism to Southern Nevada.
Mark Davis, owner of the Oakland Raiders, is scheduled to meet with Las Vegas Sands Chairman and CEO Sheldon Adelson, and team representatives are expected to tour the site Friday.
The NFL earlier this month rejected a Raiders move to Los Angeles. Abboud said Las Vegas Sands also has had conversations with officials from other NFL teams.
"We are moving forward with the stadium concept with or without an NFL team," Abboud said Thursday. "We see a lot more opportunities — conference championships, bowl games, NFL exhibition football, boxing, soccer, neutral site games, and music festivals. There is an entire segment out there."
The project, so far only a concept, involves Los Angeles-based Majestic Realty Co. and UNLV, which bought 42 vacant acres along Tropicana Avenue east of Koval Lane earlier this month. UNLV wants to move its football program from the aging Sam Boyd Stadium in the east valley to a new facility closer to campus. A donation through the UNLV Foundation covered the $50 million site purchase.
"There are any number of ways that land could be used," UNLV President Len Jessup said. "It has good potential as a stadium site. But we've said all along that we'd look at any opportunity. If we can get a stadium built at little or no cost to the university, we're interested in it."
Abboud said the project would be a "public-private partnership" in which Las Vegas Sands or the Adelson family would contribute an unspecified large portion of the financing. He said the company, which operates The Venetian and Palazzo, as well as casinos in Macau, Singapore and Pennsylvania, also could raise financing for the project.
Abboud said Las Vegas Sands may seek legislative approval for diversion of hotel room tax revenues that now support the Las Vegas Convention and Visitors Authority to the project. The company plans to present its idea in February or March to the Southern Nevada Tourism Infrastructure Committee, which is tasked with finding ways to further grow the tourism economy.
"Nothing will move that needle like a new world-class stadium," Abboud said.
Las Vegas Sands has been critical of the authority's plans to redevelop the former Riviera site as part of a $2.3 billion Convention Center District improvement program, which would also seek public financing. Venetian-Palazzo President George Markantonis has said he considers spending public money on the Las Vegas Convention Center inappropriate because it would take business away from his company's Sands Expo and Convention Center. In the late 1990s, Sands officials advocated elimination of the convention authority.
Convention authority CEO Rossi Ralenkotter said he's anxious to learn more about the stadium proposal and will evaluate it when it is presented to the infrastructure committee.
"It's the perfect forum for talking about this stadium proposal, and I want to see what they have to say," he said.
Ralenkotter was less enthusiastic about diverting room tax money for a stadium.
"The LVCVA has many responsibilities in its mission to bring visitors here," Ralenkotter said. "We always need to make sure we are adequately funded to fulfill that mission."
A decade ago, the convention authority fought a plan to spend room tax revenue on Nevada Department of Transportation projects considered beneficial to tourism. Room tax revenues now support Interstate 15 improvement bonds.
Majestic Realty Executive Vice President Craig Cavileer said a public-private partnership is necessary for a stadium, and that financing would dictate its design.
"Design will follow structure. That's what is required," Cavileer said. "We're making a significant investment and its takes a consolidated approach."
Majestic was involved in a similar effort to bring a stadium to the university campus as part of the $800 million UNLV Now project in 2013, which was a partnership between the university and the hospitality industry. That proposal included a 60,000-seat stadium adjacent to the Thomas & Mack Center, a basketball arena remodel and other new facilities. It never won approval from the Nevada Legislature.
"We have always thought a stadium would provide another measure to draw tourists," said Cavileer, whose company owns the Silverton through its president, Edward Roski Jr.
While the initial proposal focuses on the Koval-Tropicana site, Jessup said UNLV would be open to other locations near campus.
Jessup noted there's precedent for college teams sharing stadiums with pro teams. Before the University of Phoenix Stadium was built in Glendale, Arizona, the NFL's Arizona Cardinals played at Sun Devil Stadium on the Arizona State University campus in Tempe.
Gerry Bomotti, UNLV's senior vice president for finance and business, said moving the Raiders to Las Vegas might be challenging, since the NFL is "highly regulated" in determining team moves.
"The NFL has never been high on Las Vegas as a location," Bomotti said. "I think they are concerned about our betting, legalized gambling."
The Review-Journal is owned by a limited liability company controlled by the Adelson family, majority owners of Las Vegas Sands.
Review-Journal reporters Richard N. Velotta and Ana Ley contributed. Contact reporter Howard Stutz at hstutz@reviewjournal.com or 702-477-3871. Follow @howardstutz on Twitter.