AG asks Nevada high court to nix judge's execution-drug ruling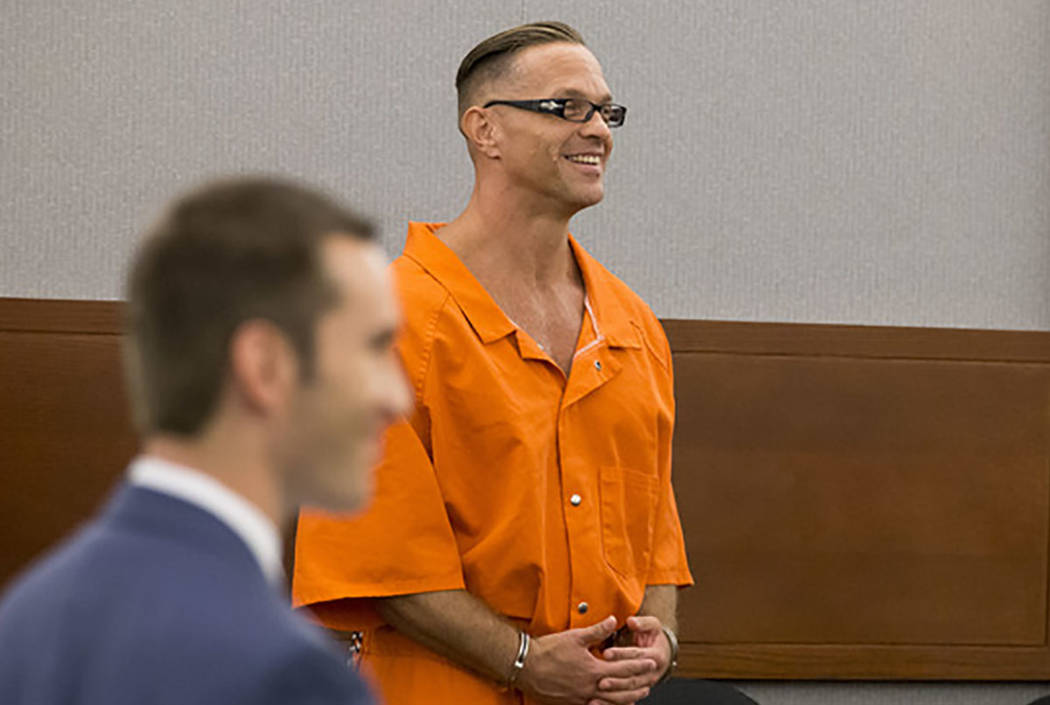 The attorney general's office wants the Nevada Supreme Court to wave off a lower court judge's ruling that blocks the state from using the sedative midazolam in capital punishment.
In a motion filed this week, Deputy Solicitor General Jordan Smith asked the high court to decide by Oct. 19.
Late last month, after a lengthy hearing, District Judge Elizabeth Gonzalez barred the prison system from using its supply of a sedative produced by the drug company Alvogen in the lethal injection of condemned killer Scott Dozier, essentially halting the possible execution for the foreseeable future.
The judge rejected a request from two other drug manufacturers to prevent the state from using fentanyl and a paralytic in a three-drug lethal injection cocktail.
"So even though Alvogen's legal theories are unprecedented, have been rejected by every other court that has heard them, and are unsupported by the actual facts, the state nonetheless remains enjoined from carrying out Dozier's lawful sentence," Smith wrote. "Alvogen lacked viable causes of action to begin with and now an execution has been stopped by sanction."
Department of Corrections officials have said repeatedly that they would only proceed with the trio of drugs in the execution protocol.
Alvogen has not responded to the appeal.
Nevada's prison director, James Dzurenda, testified that he disregarded letters from three drug manufacturers who did not want their medications used in an execution.
Hikma Pharmaceuticals, makers of the painkiller fentanyl, and Sandoz, which produces a paralytic, had made state officials aware that they objected to using the drugs in an execution long before Dozier was supposed to be put to death.
Gonzalez ruled that all three companies could suffer irreparable harm to their reputations, along with lost sales, lost licensing and several other factors, if the drugs were used in an execution. She wrote that the effect is "largely intangible and occurs over a prolonged period of time."
Smith called the harm "speculative," arguing that the ban caused "actual harm" to the public and Dozier's victims.
"The state's and victims' interest should not be so cavalierly discounted," Smith wrote. "Corporate profits do not outweigh criminal justice."
The inmate, who waived his legal appeals in late 2016, was sentenced to die in 2007 after first-degree murder and robbery convictions in the killing of Jeremiah Miller. Dozier had a murder conviction in Arizona before he was brought to Nevada to face charges in Miller's death.
Contact David Ferrara at dferrara@reviewjournal.com or 702-380-1039. Follow @randompoker on Twitter.
Related
Nevada high court cancels arguments in execution-drugs case
Nevada's execution drug supply won't expire until 2019
Nevada prison chief disregarded drug companies' requests