Las Vegas police officer charged in man's death sues department
August 25, 2017 - 6:45 pm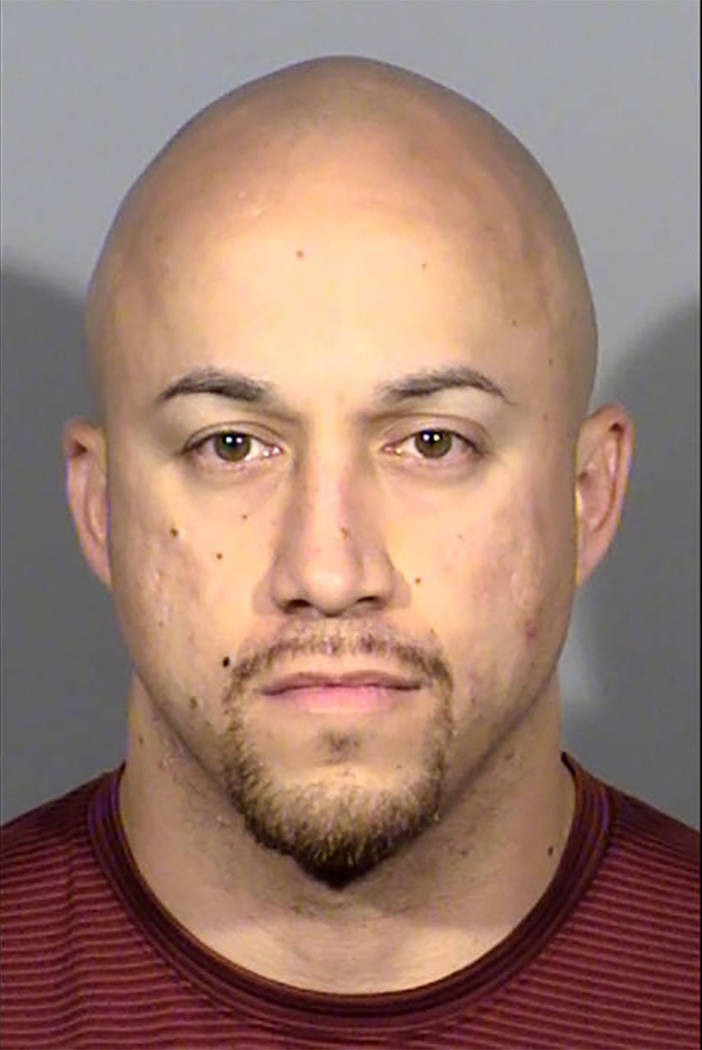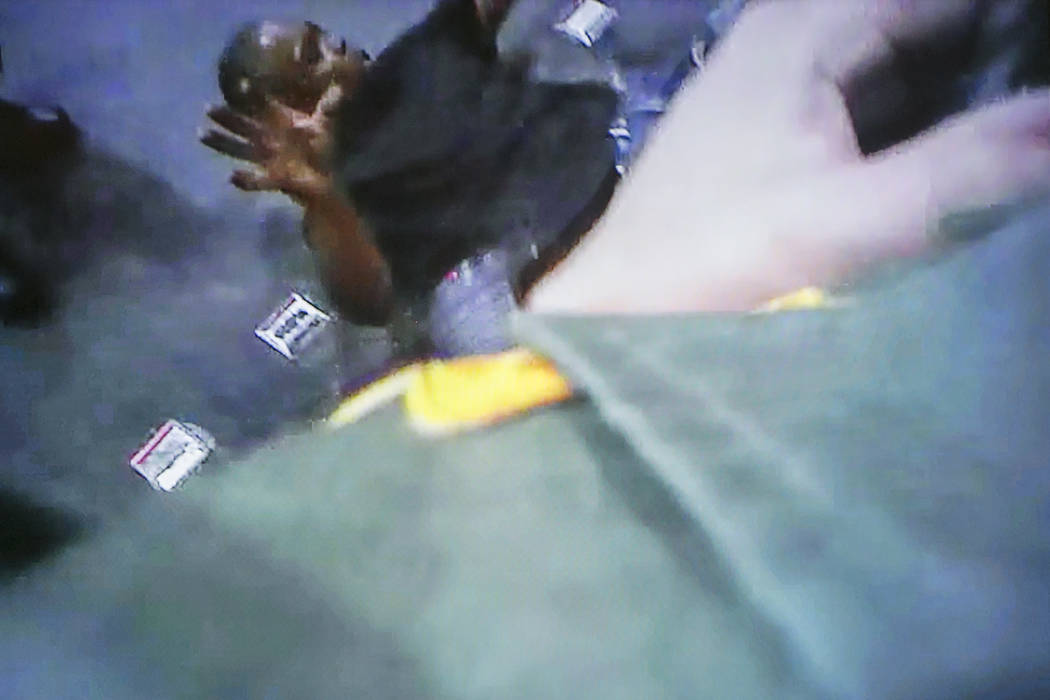 The Las Vegas officer facing charges in the May death of an unarmed black man has filed a lawsuit against the Metropolitan Police Department.
The lawsuit, filed Aug. 18, argues that officer Kenneth Lopera should not have to submit to a formal interview regarding the death of Tashii Brown — a requirement of the department's internal investigation process — because Lopera will be provided "no immunity from future prosecution based on those statements."
Metro's policy says officers who refuse to be interviewed can be charged with insubordination, which can result in termination, according to the civil complaint.
The lawsuit further alleges that Metro "disguises administrative investigations as criminal investigations" by denying officers their Fifth Amendment protection. It points to a U.S. Supreme Court ruling that says police officers cannot be fired for refusing statements "when the immunity from the use of those statements in future criminal proceedings (is) not provided."
Lopera also sought a temporary protective order against the department in another effort to avoid his required interview, which was scheduled for Thursday. It is unclear if Lopera went through with the required interview.
"We cannot comment on any pending litigation," Metro spokeswoman Laura Meltzer said Friday. Metro's lawyer, Nicholas Crosby, also declined to comment.
Lopera's lawyer, Anthony Sgro, did not respond to a request for comment.
Brown died May 14 after approaching two police officers at The Venetian. The officers followed him as he exited through an employee-only area and approached a car in the valet parking area.
Surveillance footage shows that Lopera repeatedly shocked Brown with a Taser, punched him in the face and placed him in an unauthorized chokehold for more than a minute during the arrest. Brown lost consciousness at the scene.
Had Brown lived, he would not have faced any criminal charges, Metro has said. He died from asphyxiation caused by police restraint, the county coroner's office said.
Metro officials have said the neck hold used by Lopera, which he described as a "rear naked choke," violated department procedures, as it varied from the authorized hold known as the "lateral vascular neck restraint."
Shortly after his initial arrest, Lopera was formally charged with involuntary manslaughter and oppression under the color of office. When he was taken into custody, he declined to speak with investigators, according to an arrest report.
Contact Rachel Crosby at rcrosby@reviewjournal.com or 702-380-8135. Follow @rachelacrosby on Twitter.
Not the first time
In February, a Las Vegas police union sued the Metropolitan Police Department under similar circumstances. The same law firm that represented the union is representing Kenneth Lopera.
The lawsuit, which is pending, alleged that multiple Metro officers' constitutional rights were violated when they faced termination for refusing to give statements during internal investigations. The union asked a judge to prohibit the department from forcing officers to give statements.
NAACP speaks out
"As bad as this case looks, I do feel like this officer should have his due process and his right to a fair trial," local NAACP spokeswoman Roxann McCoy told the Las Vegas Review-Journal on Friday. "But for now, I think it's premature, filing motions and suing people on what might possibly happen. I've not seen any evidence that his rights have been violated at this time."
McCoy also said the charges Lopera now faces are "appropriate."
"He took the life of an innocent man," she said.