Real estate fraud charges dropped against Las Vegas father of 11
Updated August 24, 2020 - 10:08 am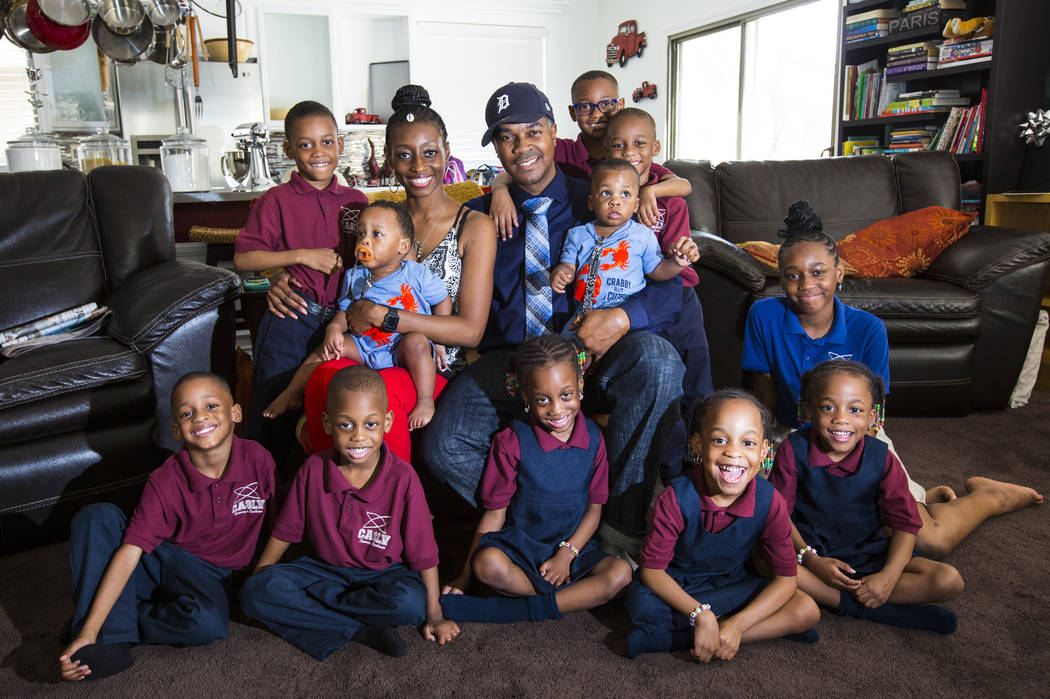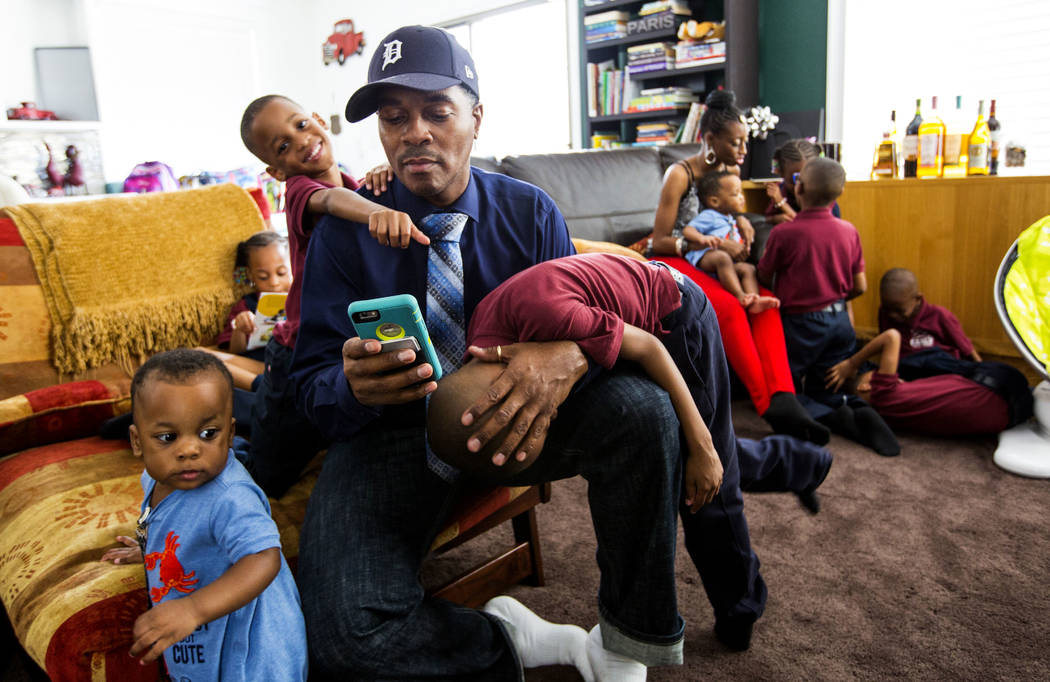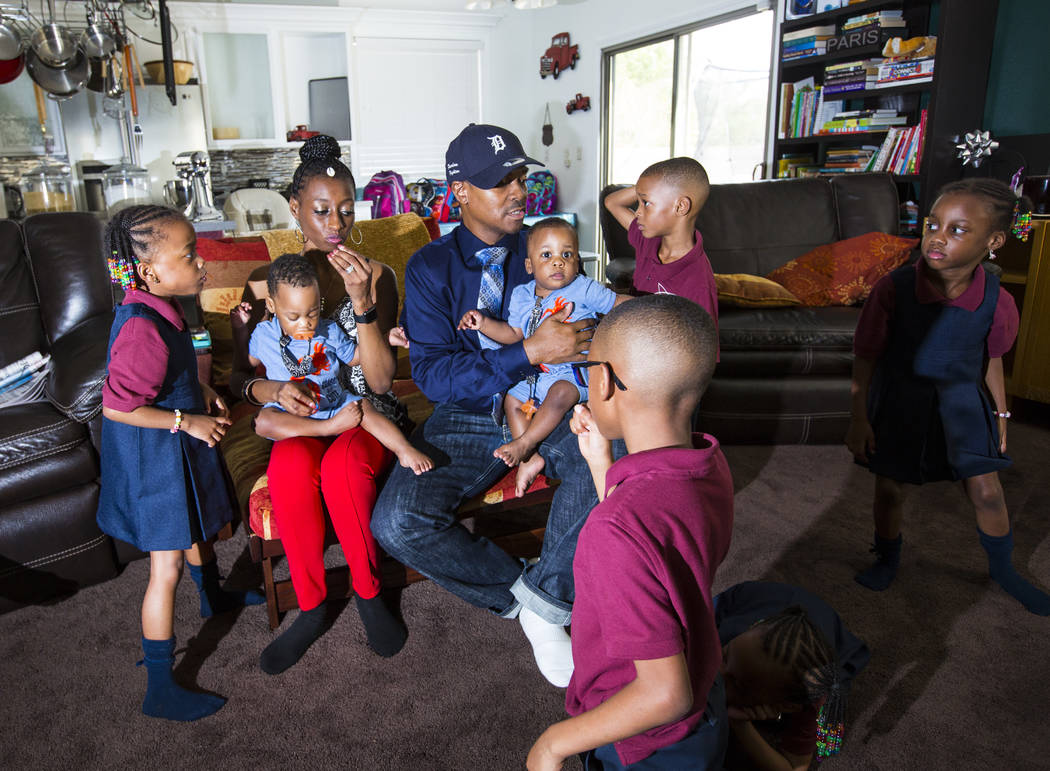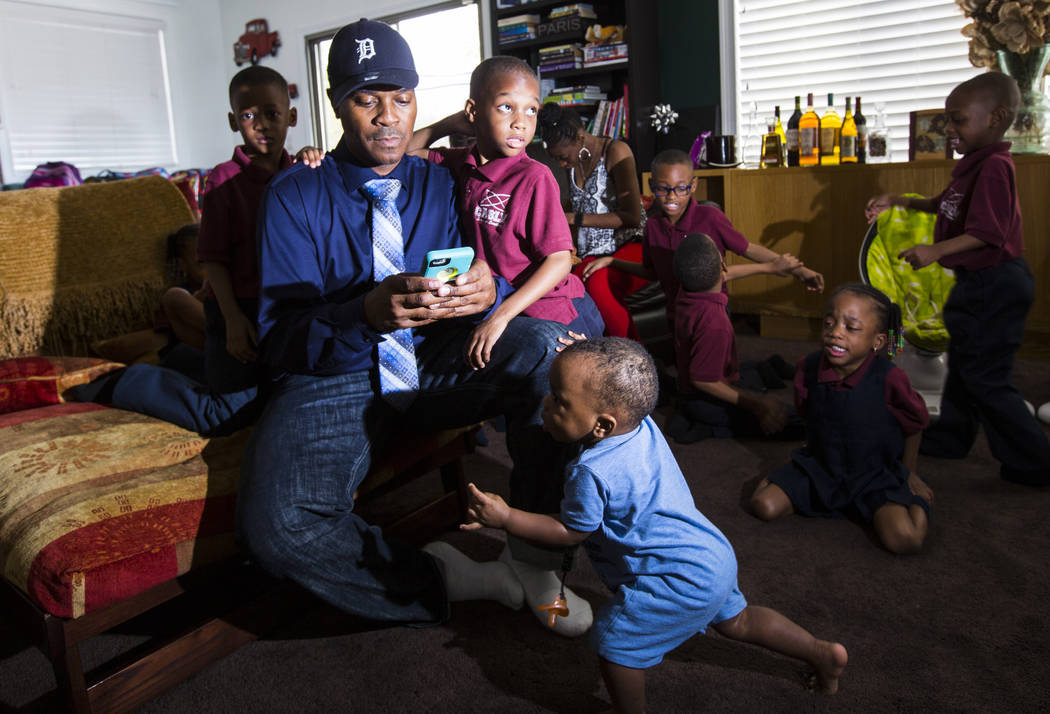 Deon Derrico, the father of Las Vegas quintuplets, is officially free of all real estate fraud charges.
The two real estate fraud charges hanging over his head after his April acquittal were dropped Tuesday by the Nevada attorney general's office.
"Something that has this kind of chokehold on my life for so long, it's just gone," said Derrico, who was charged with the crimes in 2014. "I have seven boys that I'm teaching to become men. I have four girls. I'm raising them for the outside world."
In April, a Las Vegas jury found the father of 11 not guilty of several felony and gross misdemeanor counts of forging homeowners' signatures on deeds so he could obtain and then rent abandoned homes for a profit.
The jury deadlocked on two charges: one felony count of false representation concerning a title and one gross misdemeanor of notarization of a signature of a person not in presence of a notary public.
The Nevada attorney general's office refiled those charges against him May 10, and a trial date had been scheduled for Aug. 27.
Derrico's co-defendant and family friend, Olujuwon Bryant, who notarized all the deeds, pleaded guilty June 13 to the misdemeanor charge.
"Given the outcome of the previous trial which resulted in a hung jury, and given that the co-defendant has already taken responsibility for these criminal acts, prosecutors from our office have determined that dismissing the remaining counts best serves the interests of justice in this case," the attorney general's office said in a statement Wednesday.
Derrico's attorney, Dustin Marcello, said he was happy for his client's family.
"I think the attorney general's office is being fair and thoughtful in reviewing the case and making that decision, in light of the jury's verdict," he said.
Derrico said that he is relieved and that his one regret is "having any dealings with these particular homeowners."
"It worked out great before: The homeowners were satisfied, I was satisfied," he said.
His wife, Karen Evonne Derrico, said she was prepared to take over her husband's real estate business and be a single mother in the event that he was convicted.
"This was a very teachable four and a half years," she said. "I want my family to be a poster family. We now understand that freedom is important, we want to educate other families out there."
But first, she said she wants to take their first family vacation.
Contact Briana Erickson at berickson@reviewjournal.com or 702-387-5244. Follow @brianarerick on Twitter.