'Beautiful soul': Family, friends say farewell to Tabatha Tozzi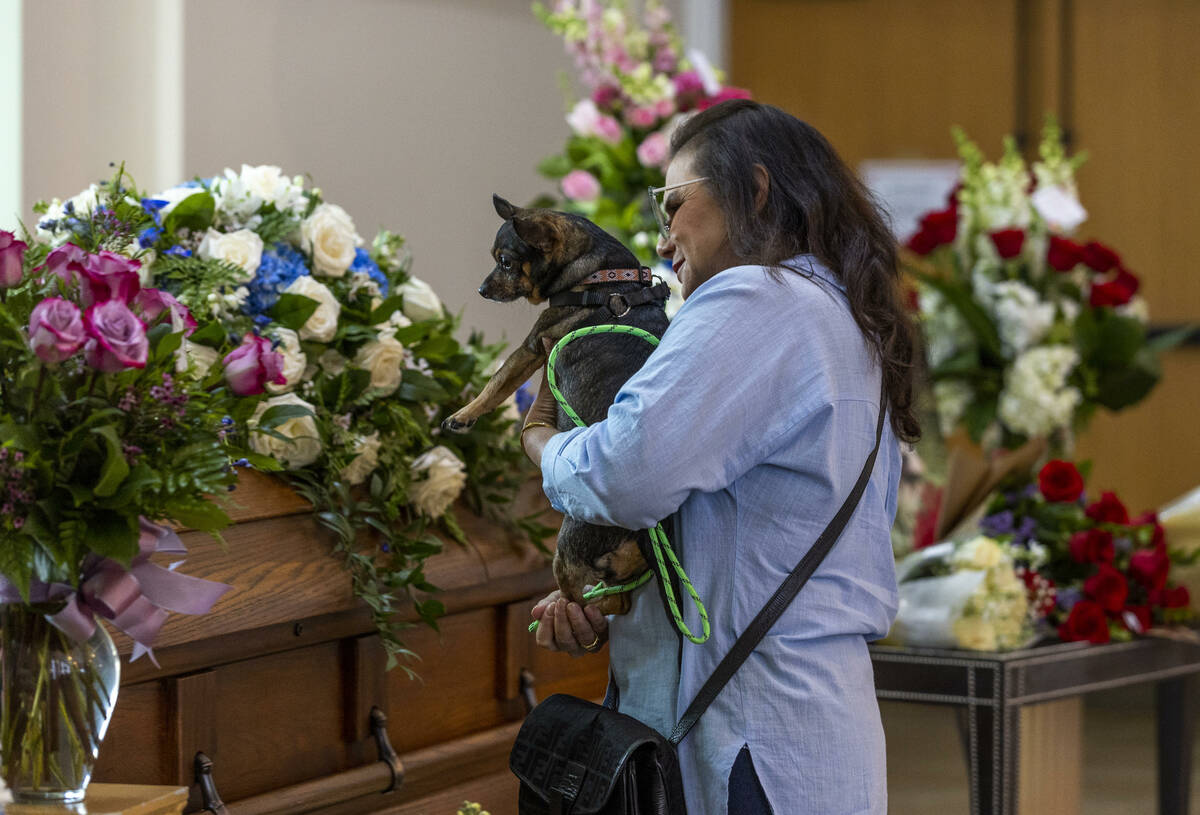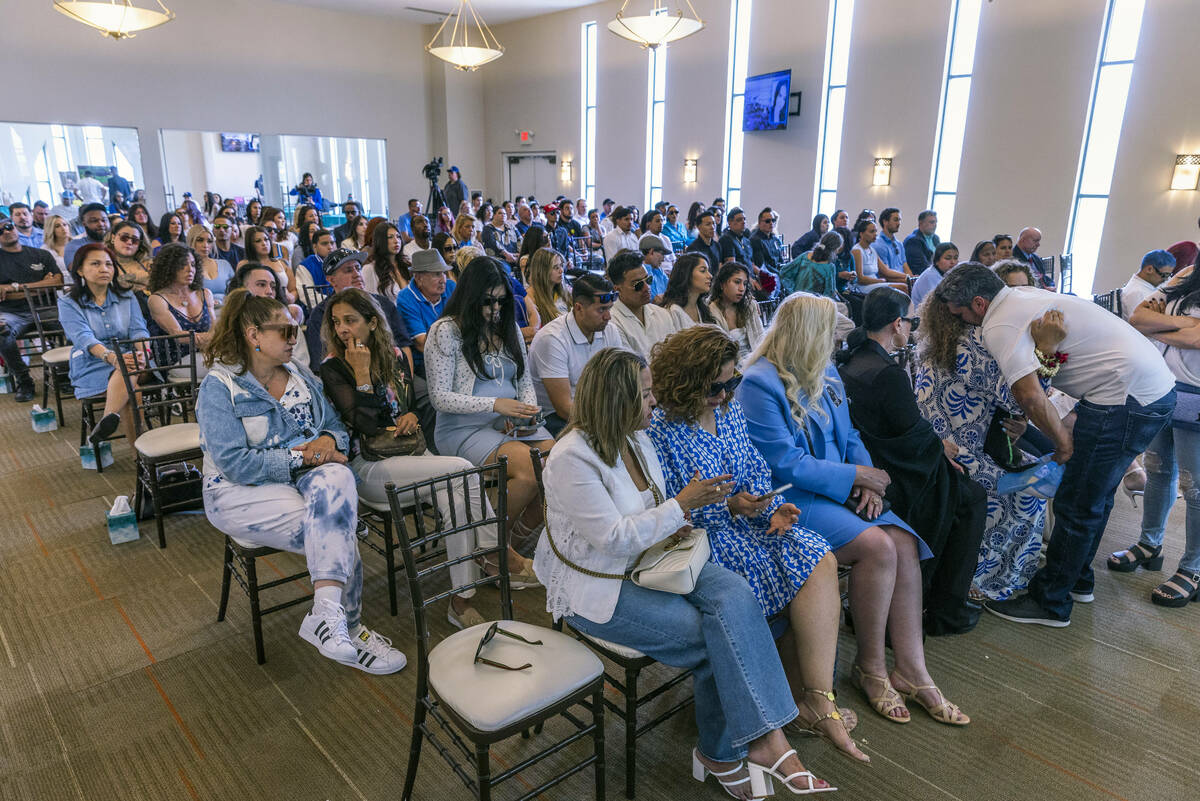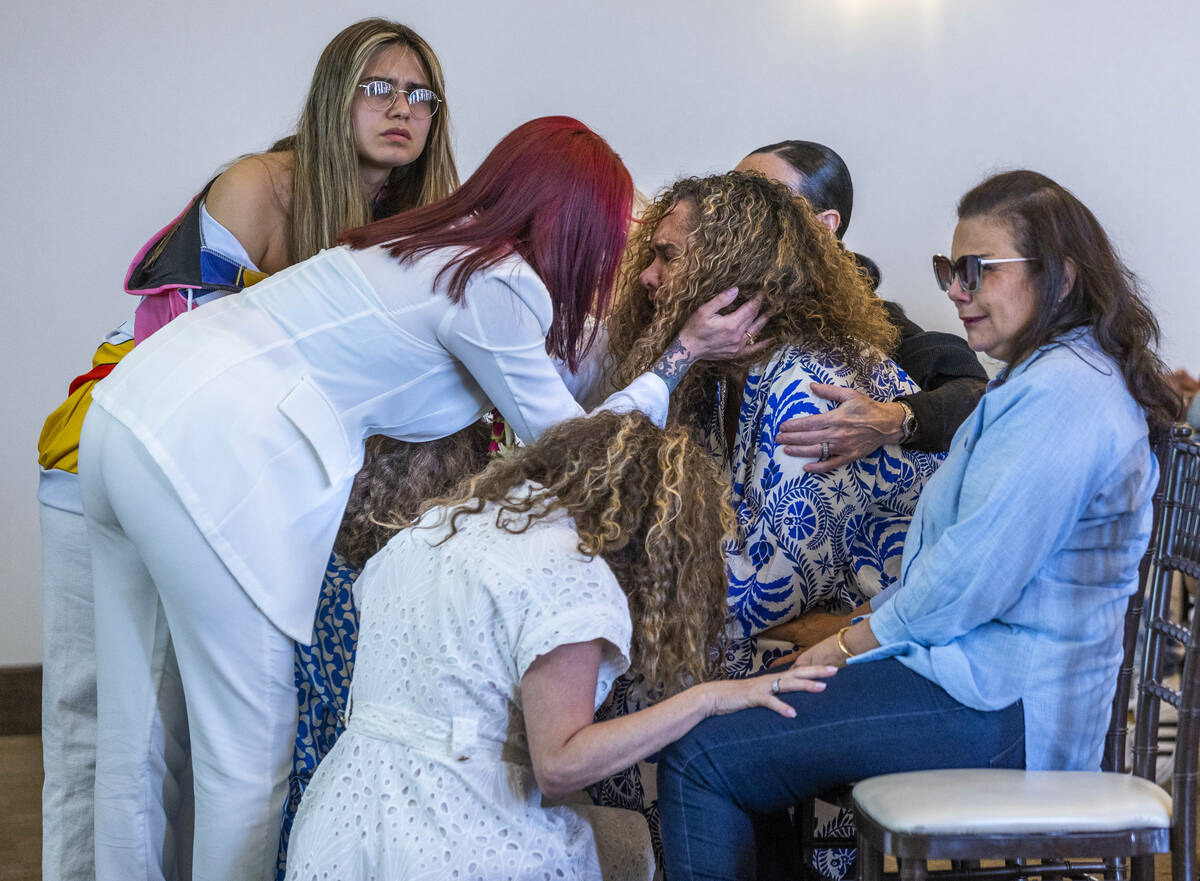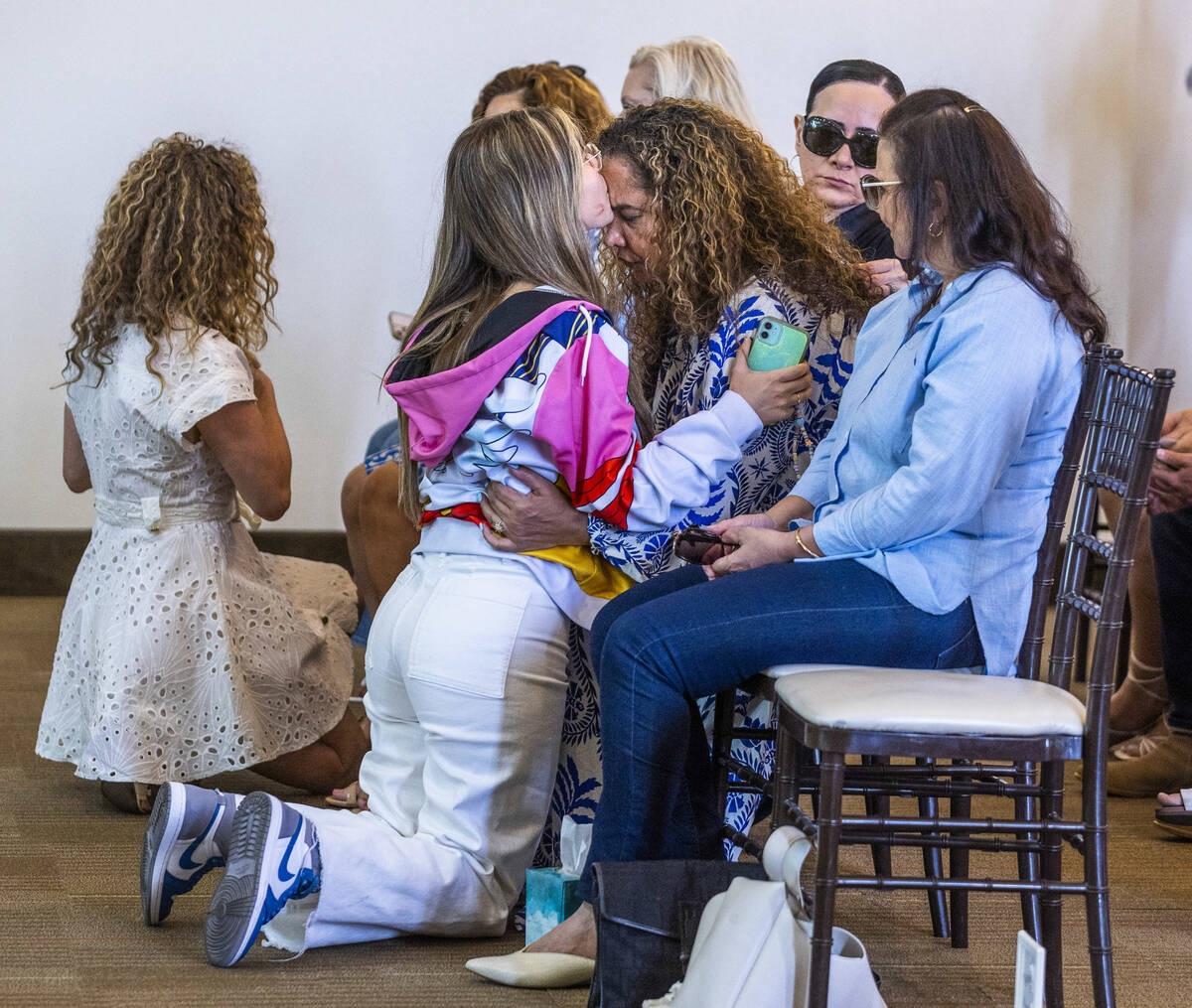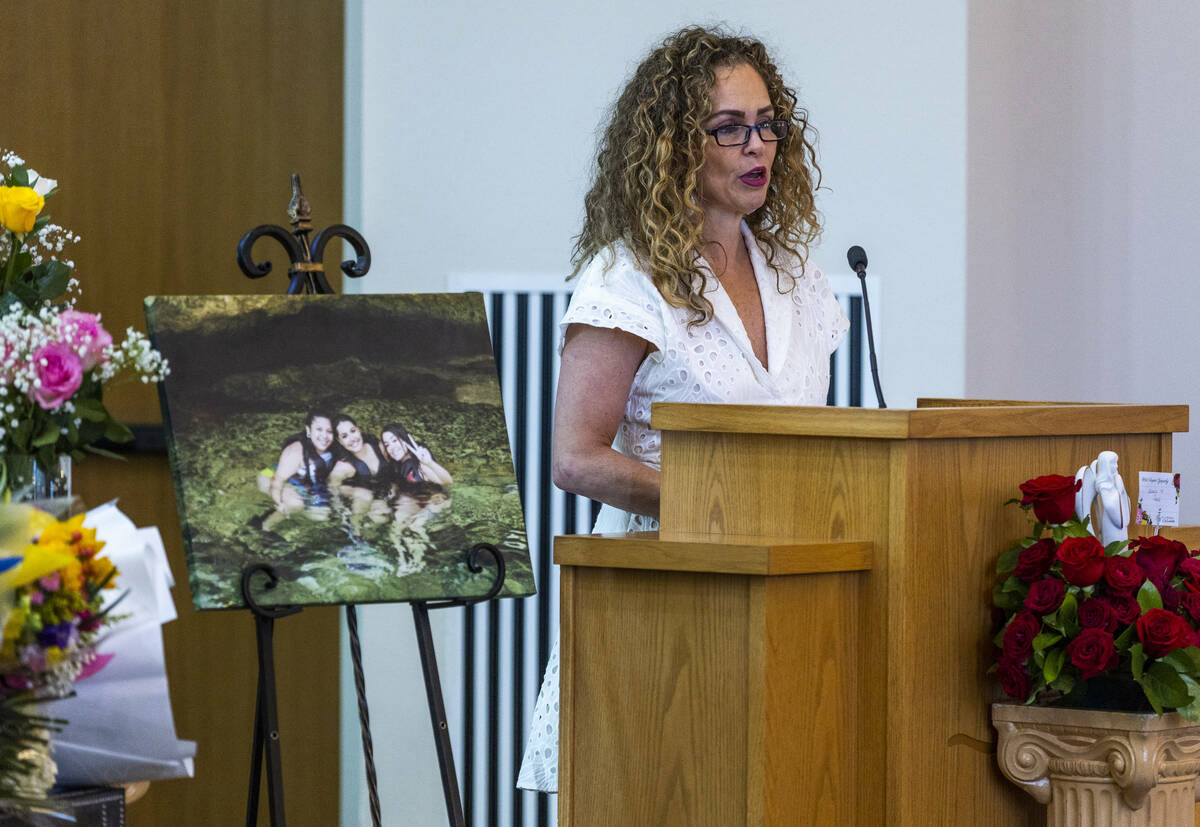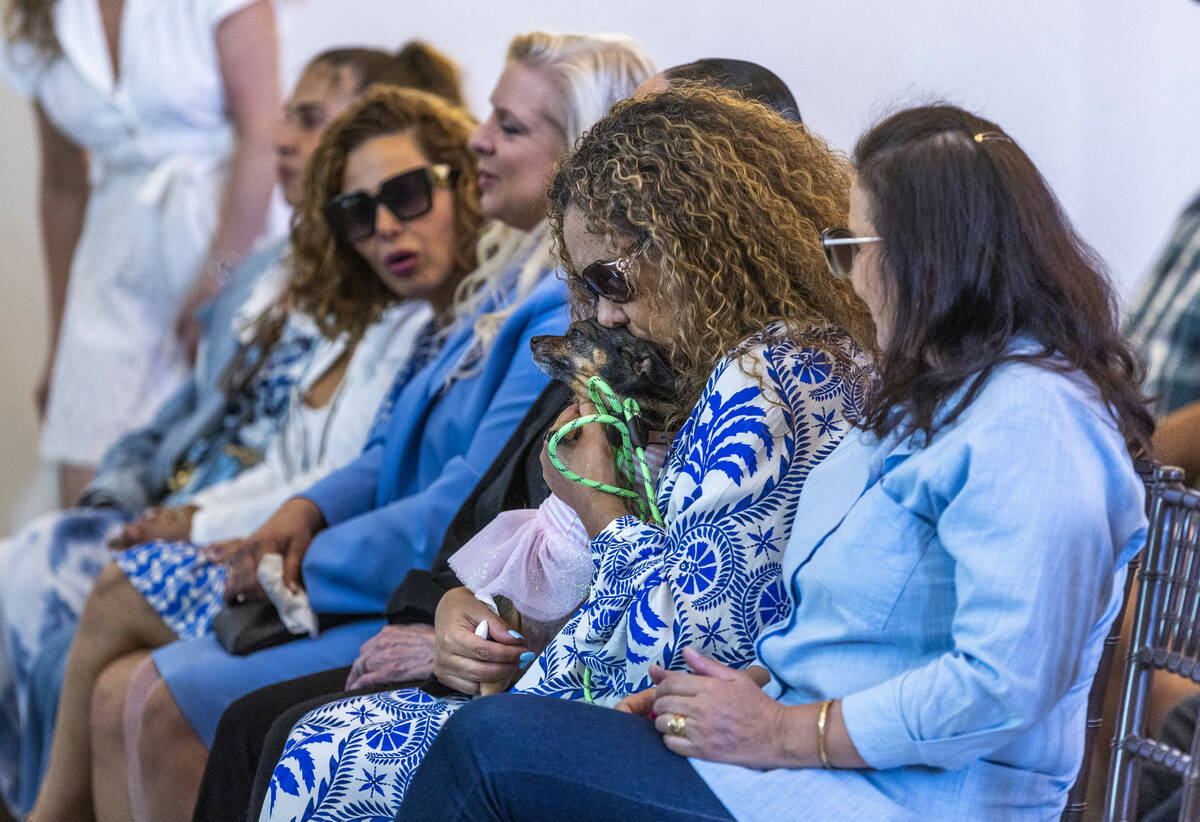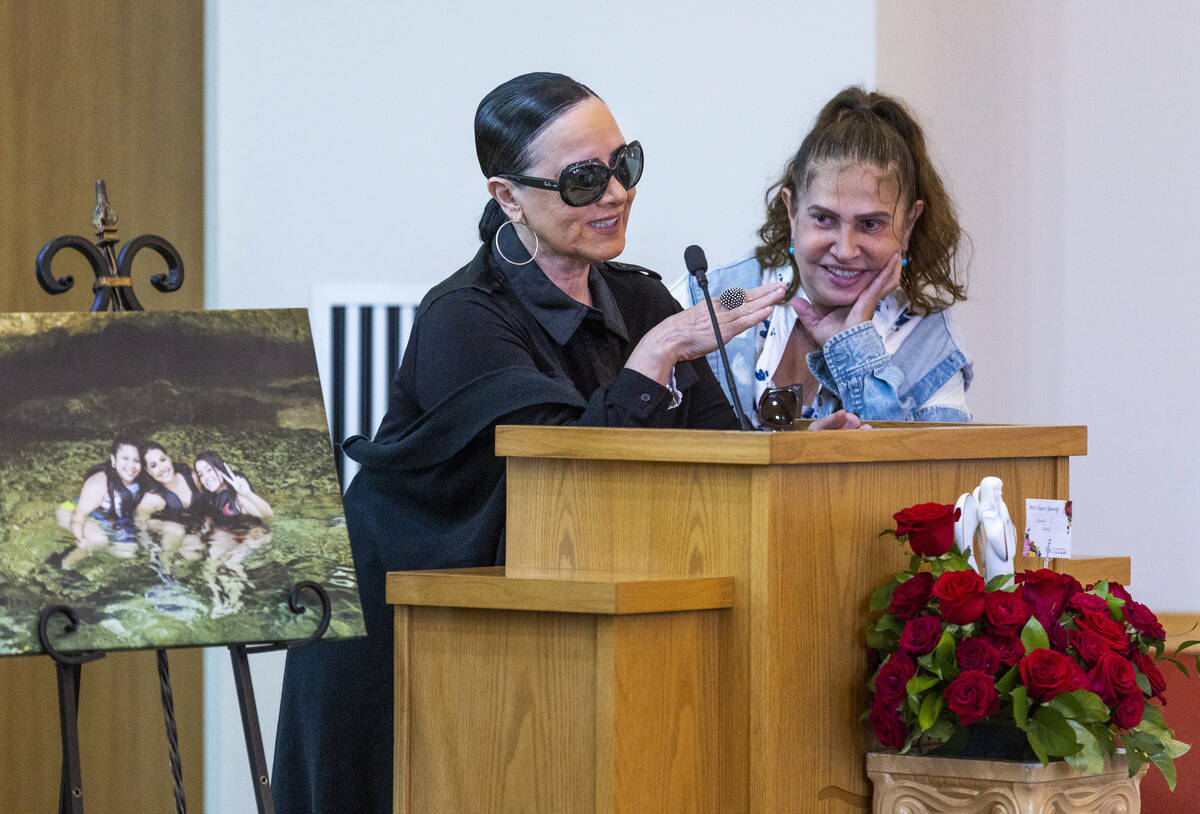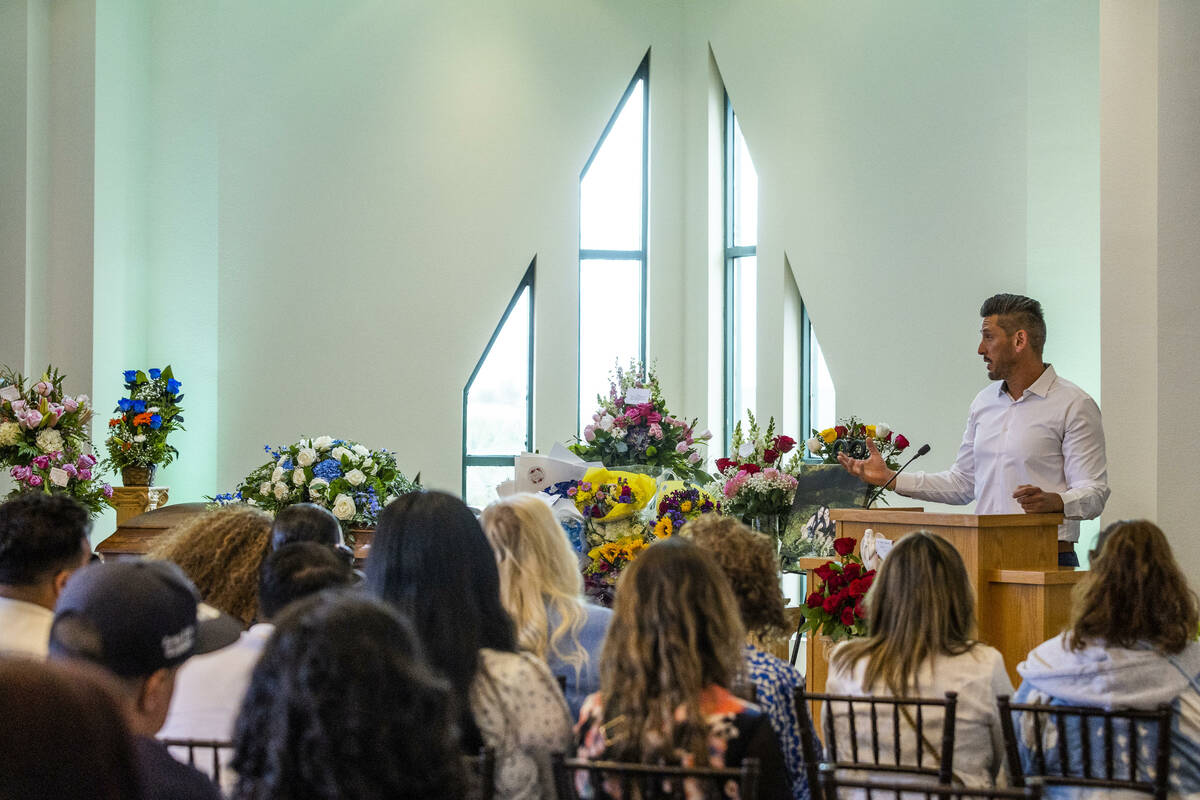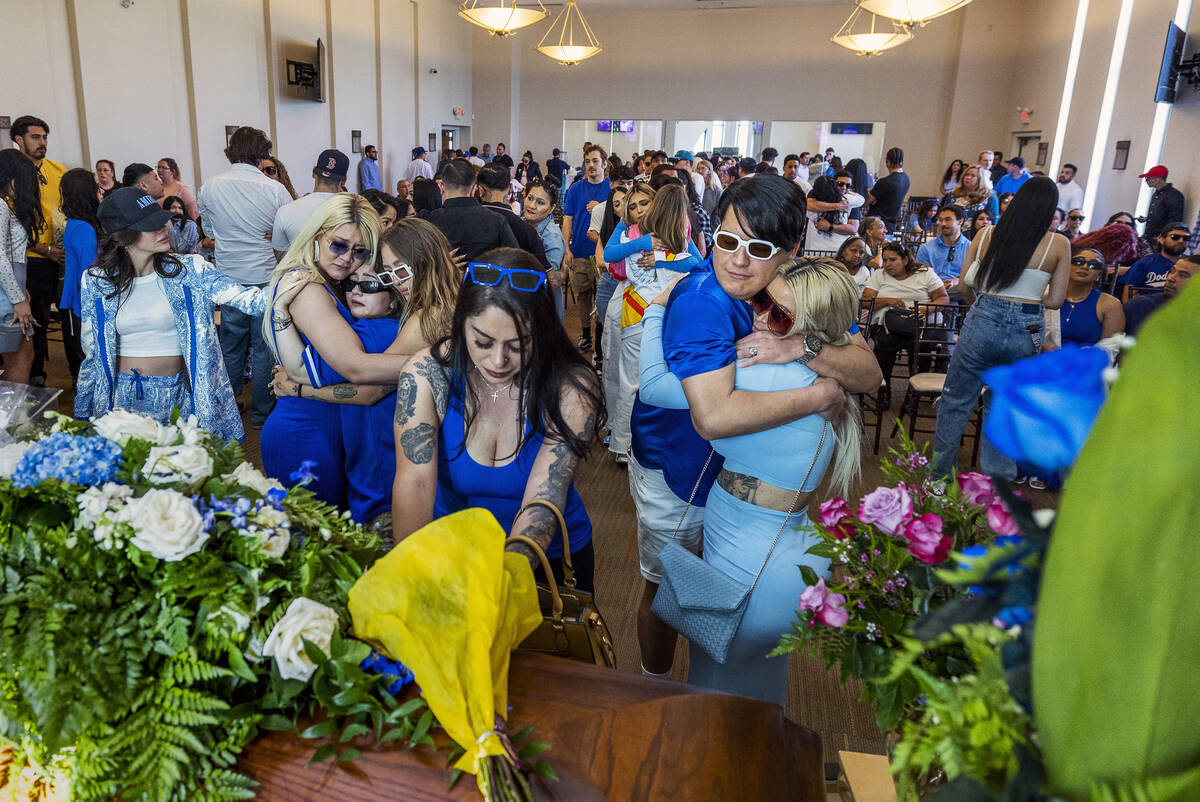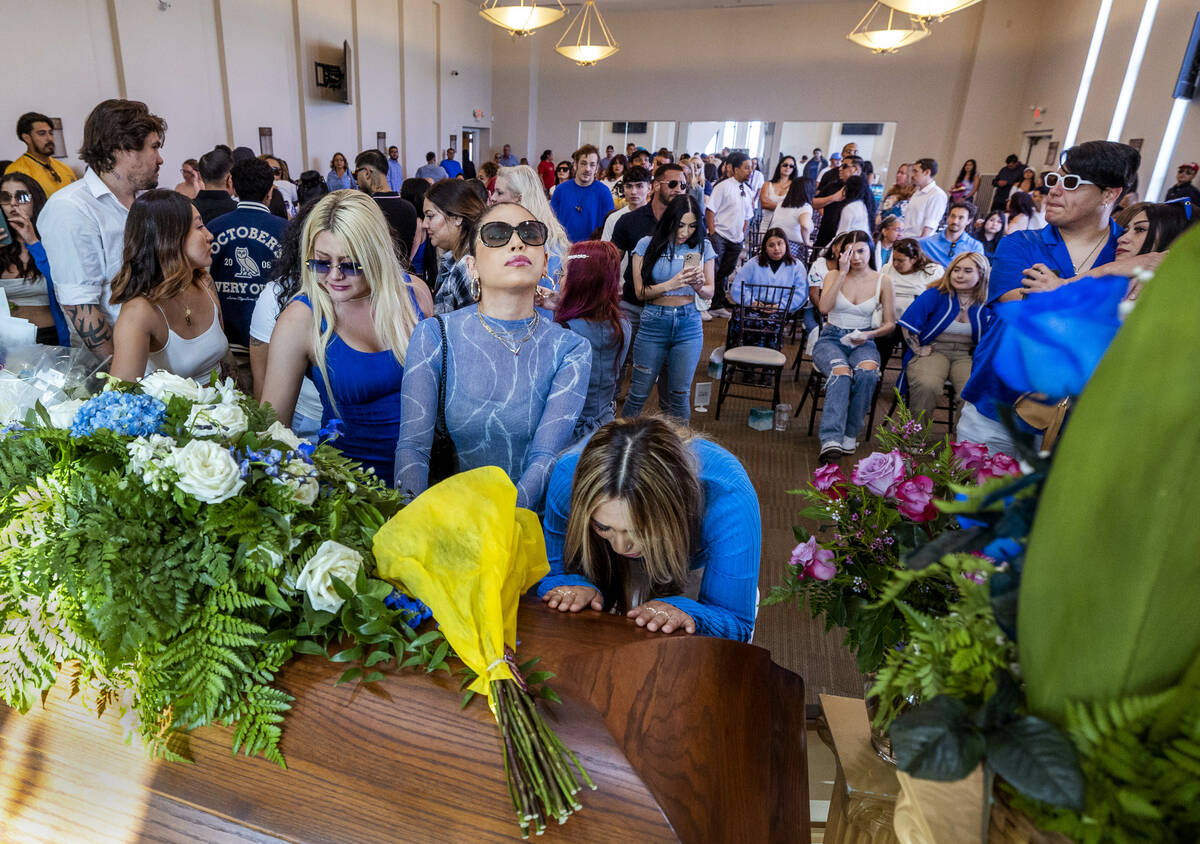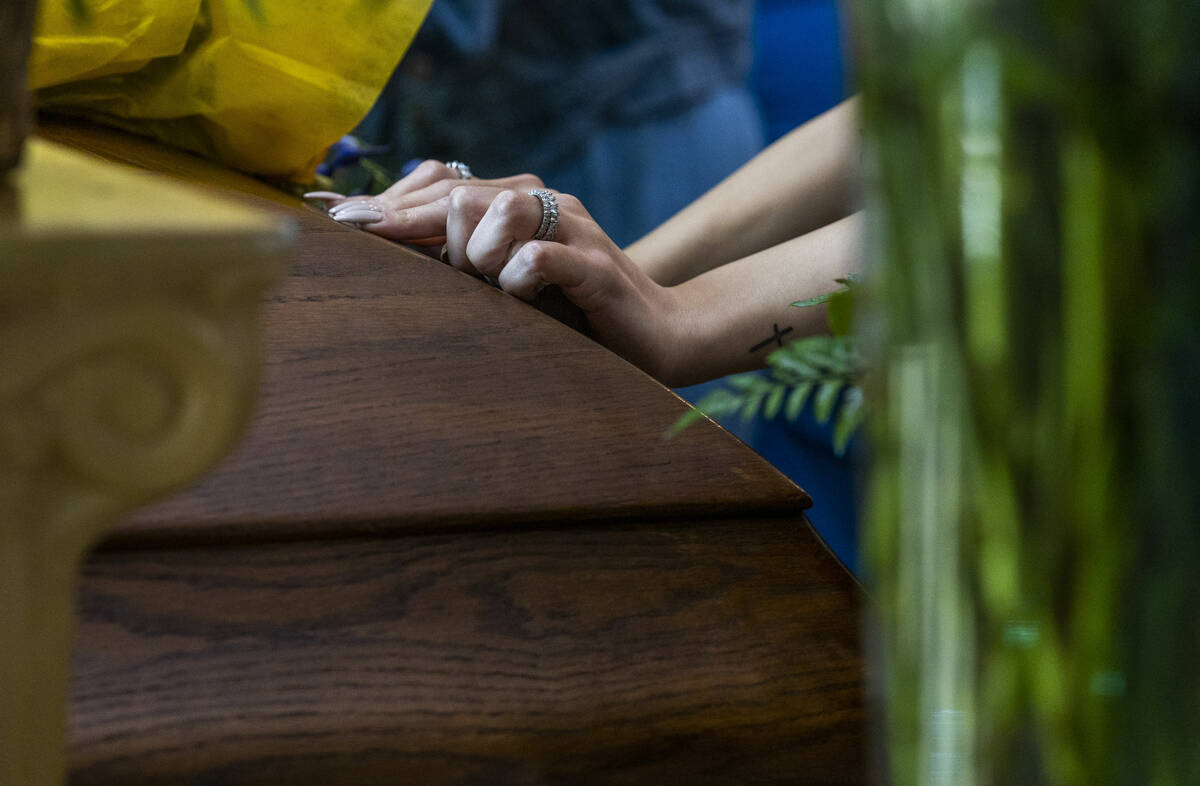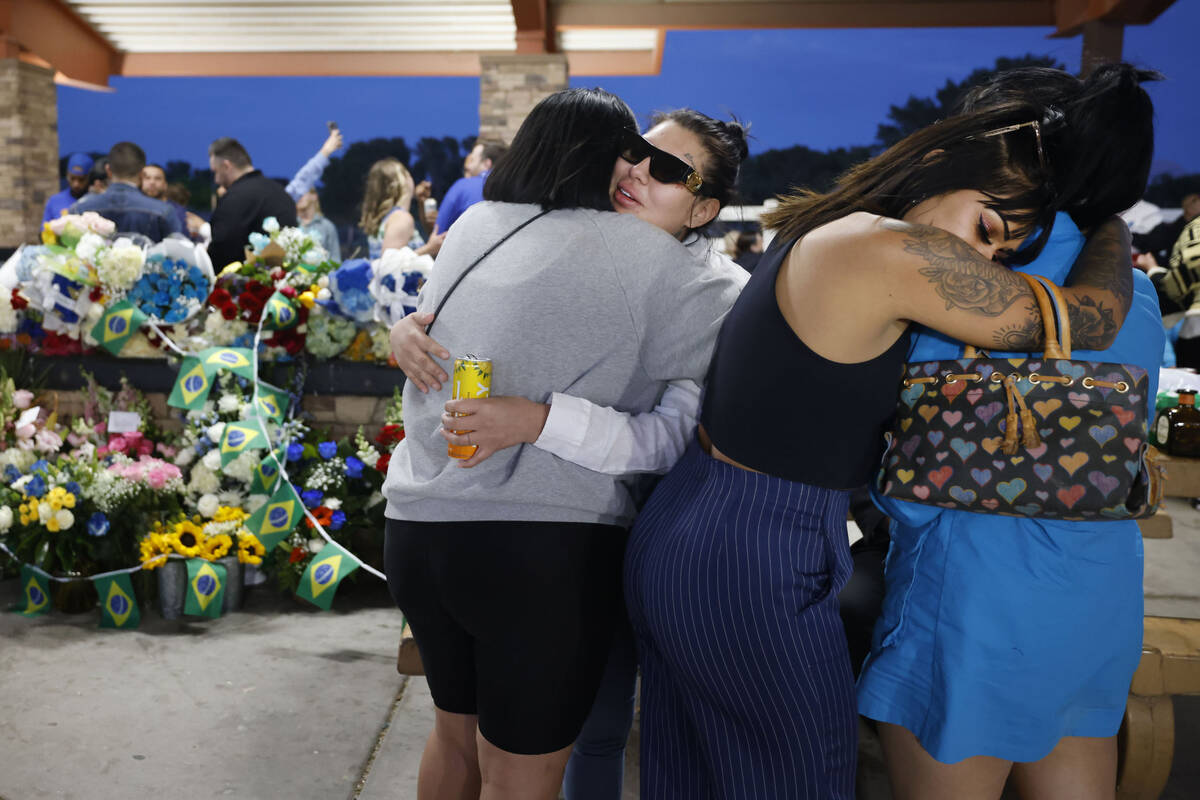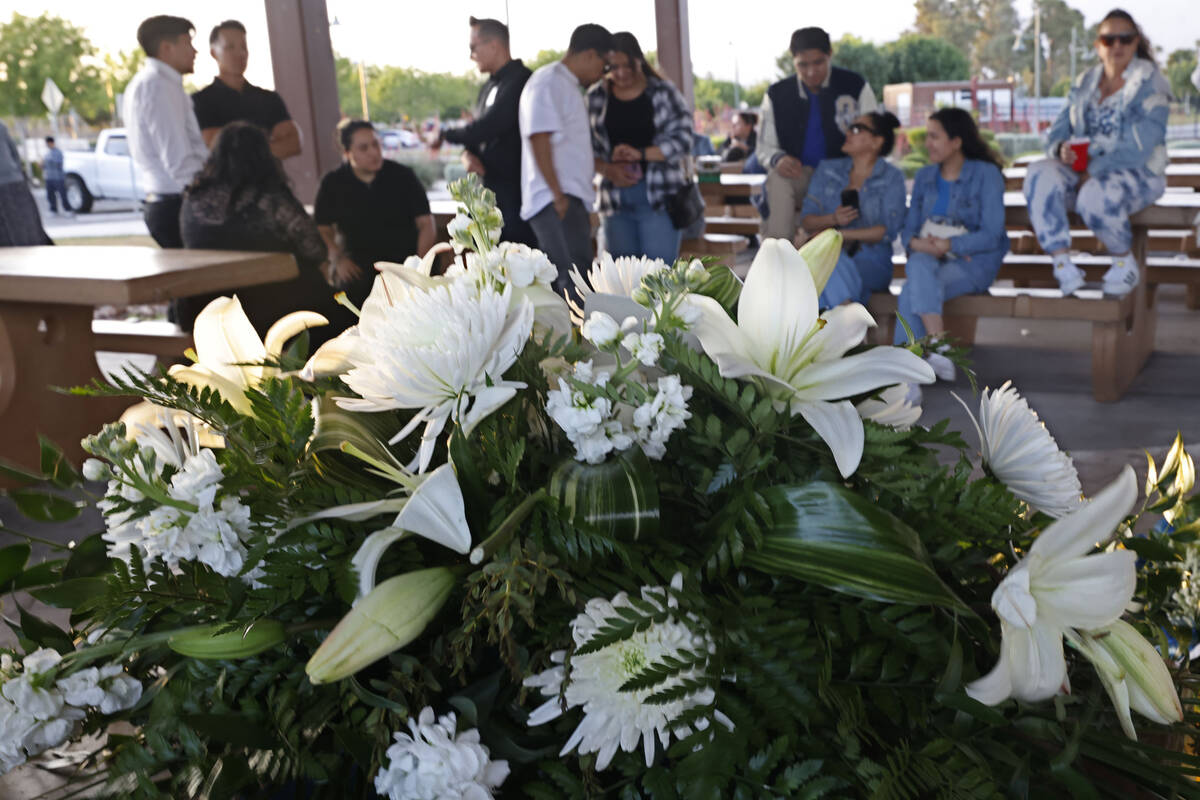 The silence of a packed Palm Northwest Mortuary chapel Wednesday afternoon was broken by the sobs and cries of Regina Lacerda.
Her daughter Tabatha Tozzi's closed casket lay at the front of the room covered in flowers. Photos and videos of Tozzi taken throughout her life flashed on screens around the chapel.
Police said Tuesday that they believe Tozzi, 26, was shot by her 26-year-old boyfriend Oswaldo Natanahel Perez-Sanchez on April 22 during an argument.
The shooting occurred around 11 a.m. in the 8100 block of Leger Drive, just west of South Cimarron Road and north of Alta Drive. Perez-Sanchez fled the scene and had not been arrested as of Wednesday night.
Tozzi was taken to University Medical Center where she died on April 24. The Clark County coroner's office said Tozzi died from a gunshot wound to the head.
More than 100 people filled the chapel, forcing many to have to stand in the back or watch the service from the lobby. Several loved ones spoke about Tozzi and shared memories.
Tozzi's aunt, Maria Elisa Luz de Conceicao, read a letter that Lacerda wrote to her daughter. Lacerda wrote that she and Tozzi moved from Los Angeles to Las Vegas when Tozzi was around 8 years old.
"She was a very beautiful woman inside out," Luz de Conceicao read. "A very beautiful soul. Always helping family and friends, making sure that everyone was OK."
Tozzi's cousin Karina Brelaz spoke about being friends with Tozzi since they were toddlers. She said Tozzi was her empowerment, shield, spirit, other half and her motivation. Brelaz read out the last message Tozzi sent her on Instagram.
"I will always have your back. I love you so much," the message read in part. "You are the coolest person I know and I know so many people, just to show you how dope you are."
Family and friends continued to celebrate Tozzi's life with a gathering at Craig Ranch Regional Park in North Las Vegas on Wednesday night.
They sang and danced along with the music and shared drinks and laughs. Daniela Gutierrez put her hand on Elysia Miranda's shoulder as the two talked about their close friend Tozzi.
"We sent her off in such a beautiful manner," Miranda said. "I can feel her energy everywhere that we are. I talk about her and I get chills."
She and Gutierrez described Tozzi as an angel on Earth and someone who comforted everyone she met.
Gutierrez said Wednesday's gatherings brought her some closure and now she wants justice for her friend. She said that she was with Tozzi and Perez-Sanchez the night before Tozzi was shot and that she didn't notice anything out of the ordinary.
"We don't want him to ever have any kind of liberty that Tabatha doesn't get to have," Gutierrez said.
Both friends urged women to let someone know if they do not feel safe in a relationship and hoped that Tozzi's story will spread awareness about domestic violence.
"She was that shoulder to cry on," Miranda said. "She was that friend that you call when you're in distress and you just need someone to just shut up and listen."
On Tuesday night, family and friends gathered at The Trails Park in Summerlin for a candlelight vigil.
An online fundraiser had raised more than $53,000 as of Wednesday night.
Contact David Wilson at dwilson@reviewjournal.com. Follow @davidwilson_RJ on Twitter.