'Ray of light': Tabatha Tozzi's death investigated as homicide, police confirm
Updated May 2, 2023 - 7:34 am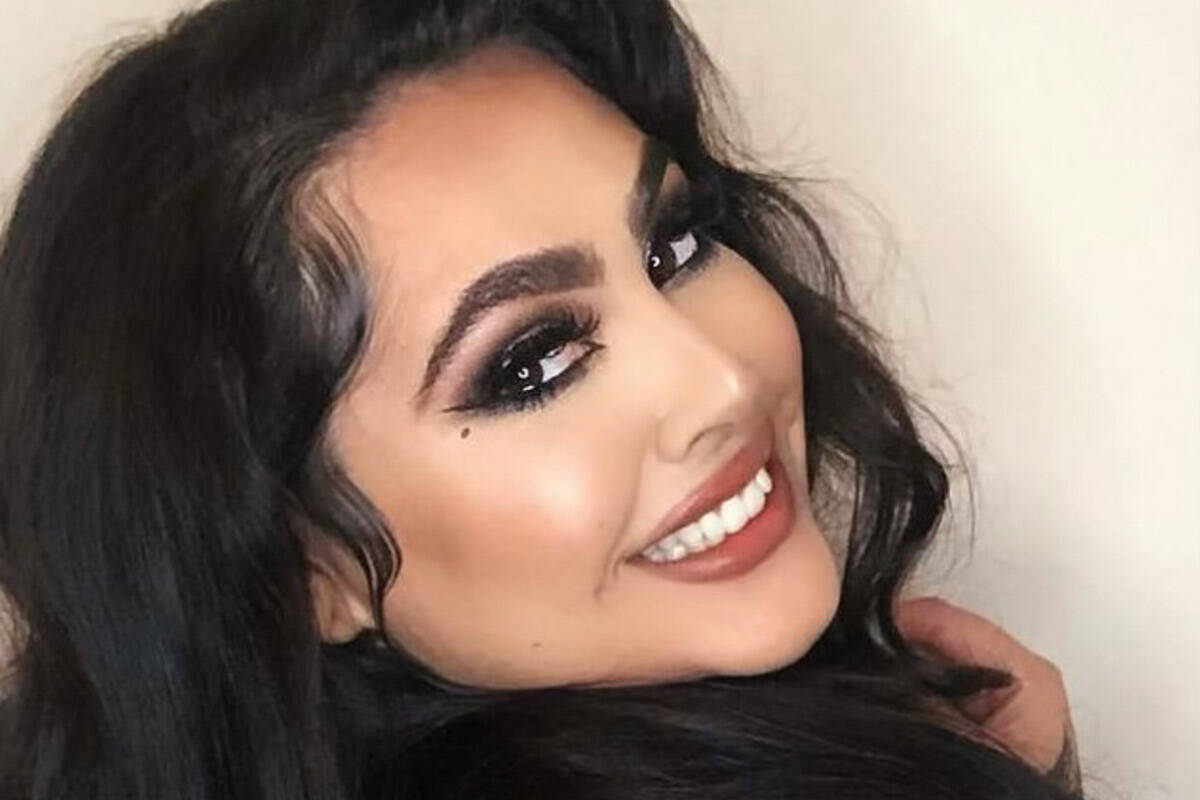 Update: Police name boyfriend as suspect in Tabatha Tozzi's's death
About a week after word of a popular Las Vegas woman's killing began to circulate online, sparking sadness and outrage from those who knew her, police confirmed Monday they're investigating her death as a homicide.
Tabatha Tozzi, 26, died of a gunshot wound to the head in what has been ruled a homicide, the Clark County coroner's office also confirmed Monday.
"It is being investigated as a homicide," confirmed Metropolitan Police Department spokesperson Officer Aden OcampoGomez late Monday afternoon.
After Tozzi, who had worked in the city's nightlife industry, was shot on April 22, the news reverberated throughout her large community of friends locally and on social media. A GoFundMe created by Tozzi's mother has raised over $51,000.
No arrests yet
Las Vegas police have so far released little information about the case, but last week spokesperson Officer Luis Vidal said that a woman was shot just before 11 a.m. on April 22 in the 8100 block of Leger Drive, near South Cimarron Road and Alta Drive in northwest Las Vegas, and that the investigation remained open with no arrests.
Police have released no information about a possible suspect.
Meanwhile, close friends of Tozzi's said Monday they were struggling to cope with the loss of a woman they described as "super sweet" and a "ray of sunshine" as they prepared for Tozzi's funeral on Wednesday.
Tozzi's mom, Regina Lacerda, friends said, raised Tozzi on her own. It was just the two of them and Tozzi's Chihuahua, Lulu, who now sits and cries at the door wondering what happened to Tozzi.
"For all 26 years of her life, her mother has taken care of her," said close friend Ashley Galvan, 27, of Las Vegas. "Her mother is completely shattered, devastated."
'Such a beautiful light'
Tozzi was a people magnet, they said, because of her inner and outer beauty. She just liked to talk to people, and as a result seemed to know everybody. Her Instagram account had over 37,000 followers. She loved to write poetry as well.
"It's a really big loss in the community because she was such a beautiful light and such a beautiful person to connect with, and super sweet," said Idania Ramirez, 29, of Las Vegas, who had known Tozzi since the two were young girls.
According to Galvan, Tozzi worked at ZAI Restaurant and Bar, a popular establishment on Fremont Street, after having worked at Citrus Grill and Hookah for several years. An Instagram post on ZAI's account last week said that the staff there was deeply saddened by Tozzi's death and that "Tabatha was an integral part our team, and she will never be forgotten."
Fast friends
Galvan said she first met Tozzi in 2013 when they were both students at Cimarron-Memorial High School.
"She had moved to a new school so she was the new kid in my class," Galvan said. "She had a such a beautiful smile."
The two became close friends. When Tozzi died, Galvan was at her bedside.
After the shooting, Tozzi was taken to University Medical Center, where she remained on life support until Monday. According to the coroner's office, she was pronounced dead at 7:11 p.m. on Monday. When she was taken off life support, Galvan said, about two dozen people were there. Her organs were donated.
The money from the GoFundMe will go to help Tozzi's mother, who relied on Tozzi as their household's main source of income, but will also help with any costs that arise from Tozzi's death, including the funeral.
Tozzi's funeral will be held Wednesday at Palms Northwest Mortuary & Cemetery, 6701 N. Jones Blvd. in Las Vegas, from 2 until 6 p.m.
Lacerda, who is too distraught to talk publicly about her daughter's death, will welcome the public and the news media at her daughter's funeral, Ramirez and Galvan said.
A candlelight vigil is slated for Tuesday at 7 p.m. at The Trails Park at 9550 Trails Center Drive in Summerlin.
Contact Brett Clarkson at bclarkson@reviewjournal.com. Follow @BrettClarkson_ on Twitter.