Las Vegas shooting victim: Denise Salmon Burditus, Martinsburg, West Virginia
October 3, 2017 - 8:08 pm
Updated October 3, 2017 - 10:18 pm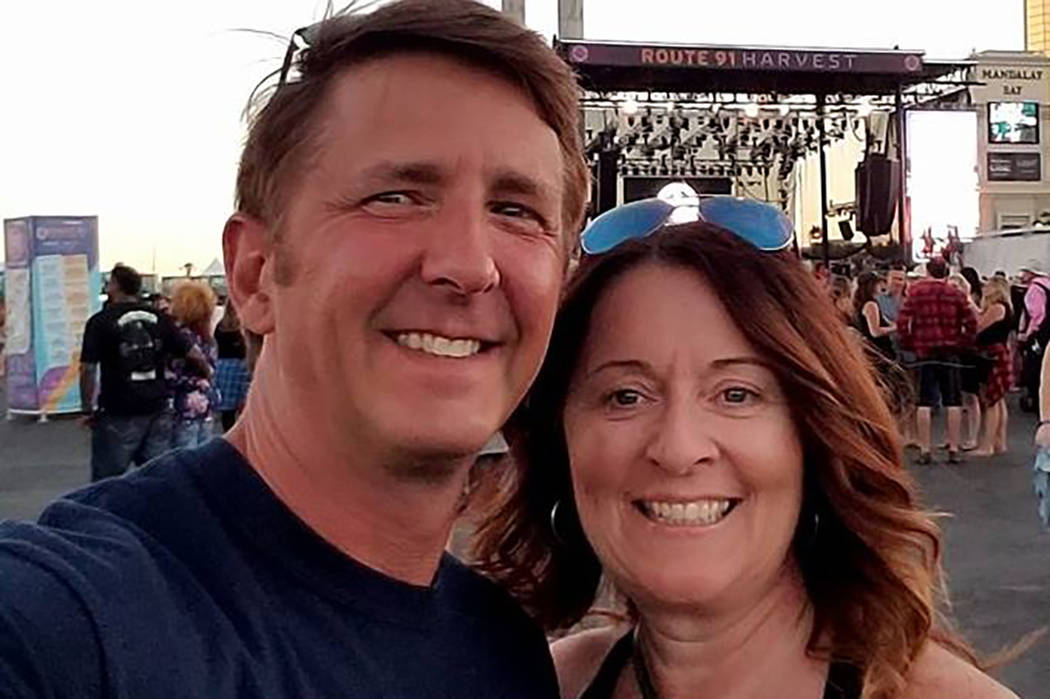 On Sunday night, Denise Salmon Burditus and her husband, Tony, posted a photo on her Facebook page showing the two grinning widely from the Route 91 Harvest music festival.
Not long after the photo of the Martinsburg, West Virginia, couple was posted online, tragedy struck.
Denise Salmon Burditus, 50, died in her husband's arms Sunday night after a gunman armed with an arsenal of rifles opened fire on the crowd of 22,000 from a 32nd-floor window at the Mandalay Bay.
"We stood there for a second. She asked me if it was gunfire," Tony said. "I told her no."
By the second volley from the gunman, they both realized what was happening. They ran. But before they could get to safety, Denise was hit.
"She was unconscious from the time she was struck," he told CNN's Anderson Cooper.
The high school sweethearts had been married for 32 years in a relationship that Tony said "only grew stronger" over the years.
They had two kids and four grandchildren, with a fifth on the way. Tony said he and Denise regularly traveled the country with the grandchildren.
Tony described Denise as a person who "always had a smile on her face."
And from the grocery store line in their hometown to crowded concerts in Las Vegas, "Denise never met a stranger," Tony said.
She had worked in the banking industry for most of her life, but last year decided to leave that behind and go to back to college full-time.
Contact Colton Lochhead at clochhead@reviewjournal.com or 702-383-4638. Follow @ColtonLochhead on Twitter.