Service for Las Vegas shooting victim Stephen Berger focuses on zest for life
November 10, 2017 - 11:40 pm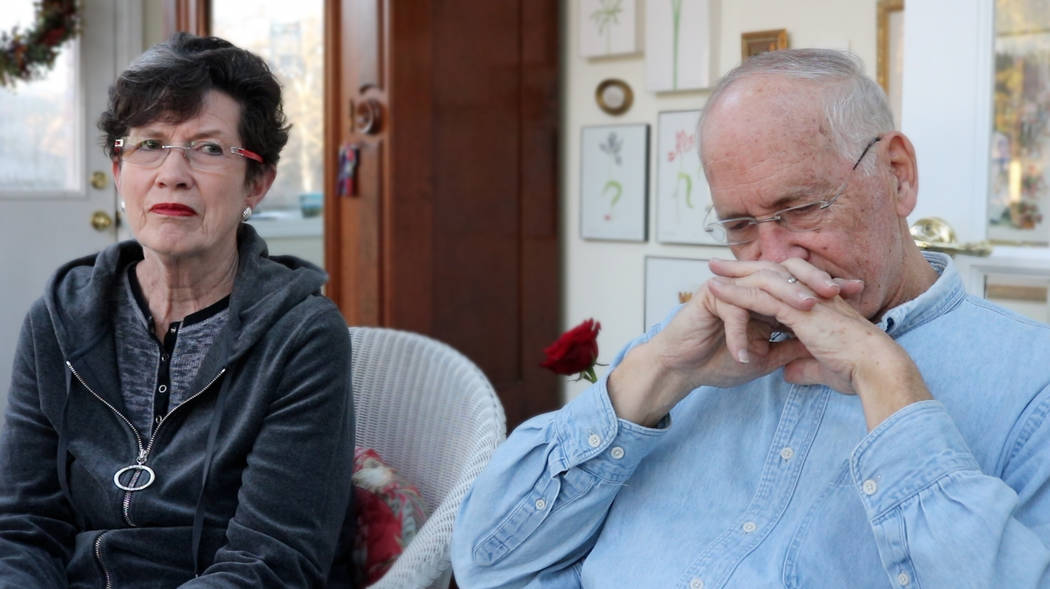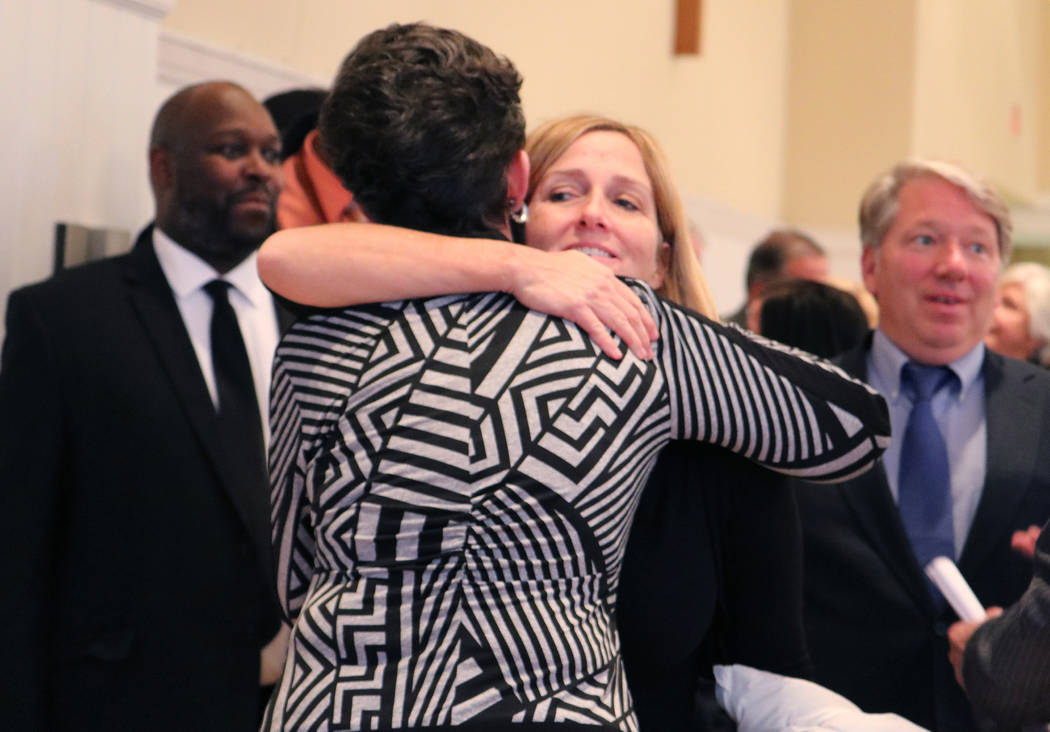 WAUWATOSA, Wis. — No one could light up a room like Stevie B, his friends said, and the roar of laughter bouncing off the walls inside the white steeple church proved it Friday afternoon.
It was dark and gloomy outside as more than a hundred people filled the pews inside First Congregational Church of Wauwatosa to say goodbye one last time to Stephen Richard Berger.
But despite the miserable weather outside, the photo of Berger looking outward with his trademark infectious smile seemed to help ease the pain of family and friends gathered inside.
"Just after 10 in the evening on Oct. 1, evil and violence reared its ugly head, and our lives changed forever. Our entire country grieves for this tragedy," the Rev. William Trump said during what is believed to be the last known memorial service for the 58 Las Vegas shooting victims. "But for all of those gathered here in this room, the effect is deep, for we've lost someone we care about."
Berger's life was cut short the day after his 44th birthday when gunfire erupted from a Strip hotel suite and bullets rained down on the Route 91 Harvest country music festival.
More than a month after his death, laughter filled the space between tears inside the small Wisconsin church Berger had grown up attending. Somehow, the single father of three had managed to maintain his status as life of the party, even at his own memorial service.
The arrival of Stevie B
"My days with Steve were filled with happiness, not a lot of sadness," said close friend Eric Dale.
Opponents on the basketball court, both graduating from rival high schools — Berger at Tosa West and Dale at Tosa East — it wasn't until their college basketball days at St. Olaf, a small campus tucked away in the woodlands of Northern Minnesota, that the two had grown close.
Steadying himself, Dale, who graduated a year before Steve, gripped both sides of the podium.
"He literally took the town and school by storm. That's just the kind of guy he was," he said. "I call this the arrival of Stevie B."
It was the first day of preseason workouts, Dale recalled. Their basketball coach had asked him to take Steve, a freshman at the time, under his wings.
"I was immediately disarmed because I was preparing for an awkward situation," Dale said, looking up from the podium. "'What up E. Dale?' That's what I got. And for a guy who was my sworn enemy in high school, for him to come up and surprise me like that, let's just say we hit it off. The guy was pretty genuine and real."
One by one, Berger's friends climbed the steps to the podium to share similar stories. Uncontrollable laughter at the memories of his larger-than-life attitude replaced the crowd's tears.
Ten years ago, Dave Davis met Berger when he moved into the house next door. It wasn't long until the two neighbors became more like brothers, often taking family trips together. And, to no surprise, Davis said, his kids quickly learned that, of the two, Berger was the "fun dad."
"Some people are guarded and hard to figure out, but that wasn't the case with Steve," Davis said. "He was big, loud and incredibly fun."
Earlier this year, Berger had promised his neighbor's 21-year-old daughter, Anna, that he'd come to parents night at her college.
"Anna was pretty excited," he said.
Davis waited for the laughter to fade before looking down to the first pew where Richard and Mary Berger sat, and, while chuckling, asked: "How many 40-something dads get invited to their friend's daughter's college parties?"
Berger's parents looked at each other — tears welling — and threw their heads back in laughter. They didn't speak at their son's memorial service, instead choosing four of Steve's closest friends to speak on their behalf.
A premonition
The day before Friday's celebration of life, the couple sat together inside their home in Brookfield, Wisconsin, reflecting on the past five weeks since losing their son.
After the attack, they wouldn't find out for two days whether their son had survived.
"That was the hardest part we went through," Mary Berger told the Las Vegas Review-Journal on Thursday.
It was early Oct. 1 when Richard Berger thought he heard the phone ringing. He had a bad feeling, but he said shrugged it off and tried to go back to sleep.
"I had some sort of a premonition," he said, noting he eventually got out of bed to check the phone.
The bright light from the phone screen illuminated the dark room at around 4 a.m., revealing several missed calls and voicemails from his son's friend, Josh, Richard Berger recalled
"We were at the concert and Steve's been shot," Josh's shaky voice came through the phone. "And I couldn't help him."
The death toll had risen to 58, but Steve's parents held out hope, praying their son was alive and was instead one of the more than 500 injured.
Days later, after countless unreturned calls to the Metropolitan Police Department and local hospitals, a Clark County coroner's office representative called the Bergers to confirm that their son had been identified as one of the 58.
Over the next five weeks, Steve Berger's parents would turn their dining room into a shrine. Newspaper clippings, hundreds of letters from family and friends, family photos and even their son's company emails were perfectly placed on the dining room table.
"Tomorrow's gonna be hard," Richard Berger, choked up and crying, struggled to say.
He read to himself the newspaper headlines, and while looking at a photo of his son and granddaugther, his hands began to shake.
"We chose four people to speak for us tomorrow," he explained. "There's no way either of us could get through a eulogy. We just couldn't do it."
Looking down at her hands, his wife added, "It's kind of like a bad dream that happened."
Dancing into heaven
By the end of Friday's service, laughter through the tears triumphed inside the Wauwatosa church.
Smiling, Stefanie Bell Haglund adjusted the glasses on her nose and looked into the crowd of Steve Berger's loved ones. The two had been friends since they were 13, spending most of their childhood together in that very same church.
Into the mic, she said, "He quite literally danced into heaven."
It was just after 2 p.m. Friday when the crowd shuffled out of the church. Outside, the dark sky had turned white, and snow fell for the first time this season.
Contact Rio Lacanlale at rlacanlale@reviewjournal.com or 702-383-0381. Follow @riolacanlale on Twitter.