Woman files 1st lawsuit against MGM Resorts over Las Vegas shooting
October 11, 2017 - 9:00 am
Updated October 11, 2017 - 6:24 pm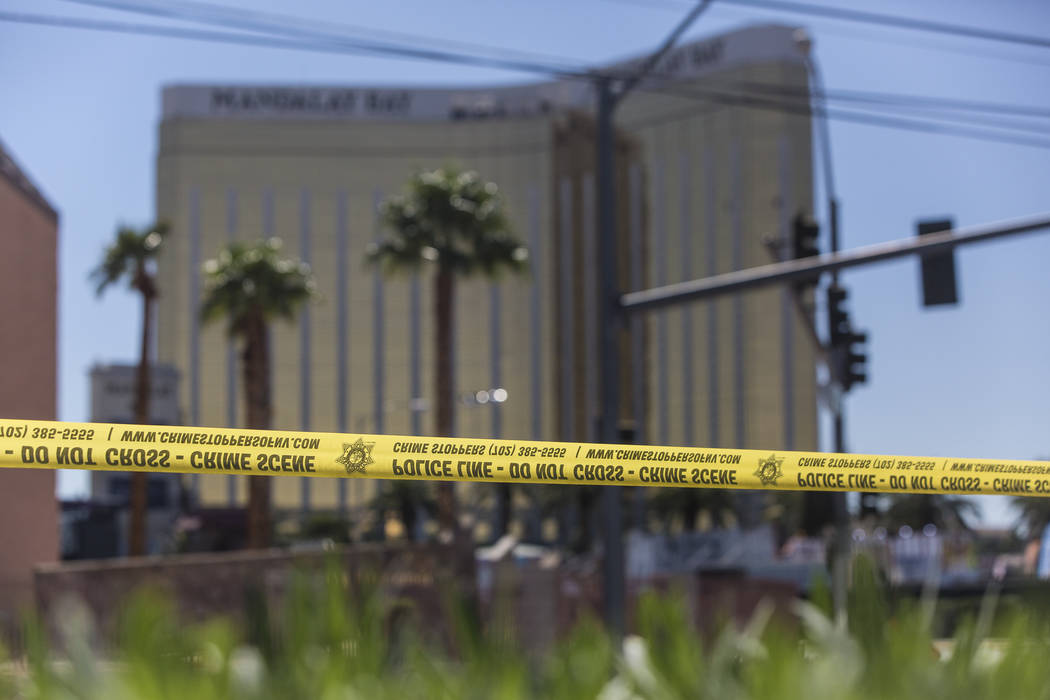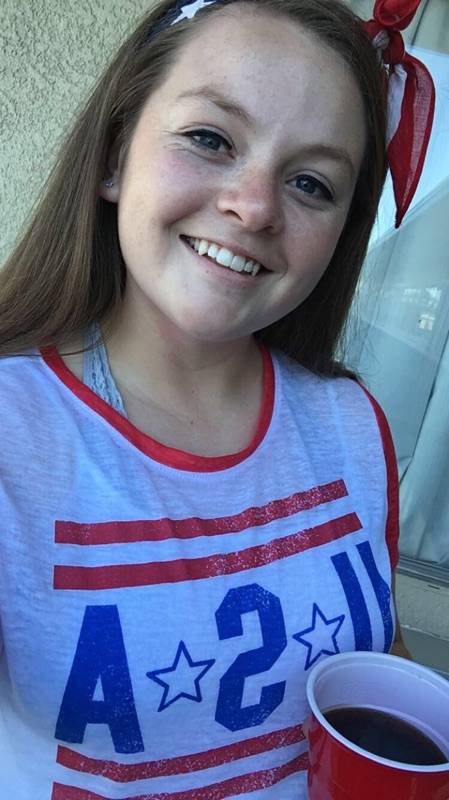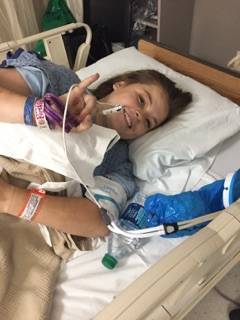 A 21-year-old woman who was among the hundreds injured in a mass shooting at the Route 91 Harvest festival has filed a lawsuit against MGM Resorts International.
Along with MGM Resorts, the complaint filed Tuesday in Clark County District Court names the estate of gunman Stephen Paddock, who fired into the festival crowd the night of Oct. 1, killing 58 concertgoers and injuring 489 others.
A bullet pierced Paige Gasper's right underarm, traversed breast tissue, shattered ribs and lacerated her liver, according to the lawsuit. As she and friends tried to escape, Gasper, a California college student originally from Texas, was trampled by other fleeing concertgoers.
A good Samaritan helped her take cover behind a dumpster, Gasper was led to a truck and taken, along with other injured, to Spring Valley Hospital Medical Center, the lawsuit states. She underwent multiple surgeries and is recovering in California.
Paddock staged his attack from a hotel suite at Mandalay Bay, which is owned by MGM Resorts, before killing himself.
The lawsuit focuses on the companies "who have a responsibility to keep the people who are on their properties at at their events safe," said Michelle Tuegel, a Texas attorney representing Gasper, the plaintiff. "There are people who are not going to have their voices heard, but Paige wants to be that voice."
She brought up a video camera the shooter reportedly installed in the peephole of his suite.
"How did the hotel not know about that? Why wasn't that a red flag?" she asked. "The company can talk about hearts and prayers, but this lawsuit is about action and answers. Paige wants answers."
Tuegel also said it's too early to quantify the amount of damages.
Gasper's mother, Heather Selkin, said her daughter went to Las Vegas with money she earned working three jobs. That night, she went to enjoy country music with her girlfriends.
"One moment our daughter would be singing under the desert moon, and the next moment be clinging to hope that she would see the next sunrise," she said, adding that the change for safety needs to happen to honor those lives lost.
"We are a simple and humble family, and money is not the driving force of us asking us to be heard," Selkin said Wednesday. "When we buy a ticket to an event, we need to know that our safety is considered."
Six minutes in question
Gasper's lawyers on Wednesday said the lawsuit focuses in part on the timeline for the crime, and the six minutes between when authorities say security guard Jesus Campos was shot and when Paddock sprayed bullets into the crowd.
"That six minutes was crucial. Those people that were killed and injured deserved to have those six minutes to protect them," said Chad Pinkerton, a Texas attorney representing Gasper.
He and Las Vegas attorney Nathan Morris said the lawsuit presents an opportunity to learn, and information presented in the case may help companies develop better procedures to help people.
"People were left unknowing, figuring out on their own, how to escape," Pinkerton said. "People can do horrible things. That is the America we live in… And now what we can do is plan for it. By failing to plan for it, we put a lot of people in danger. We can do a better job."
Las Vegas attorney Nathan Morris said Gasper attended the concert "expecting to have the wonderful time people are accustomed to having in Las Vegas."
"Through this action, we can make Las Vegas as safe as it should be, so that it remains a world-class destination that we know it is. We have to maintain our reputation as the safest place on the planet," he said.
Attorneys also are looking at how the shooter could bring so many guns and ammunition into his hotel room unnoticed.
MGM spokeswoman Debra DeShong responded to a request for comment by releasing a statement Wednesday.
"The tragic incident that took place on October 1st was a meticulously planned, evil senseless act. As our company and city work through the healing process, our primary focus and concern is taking actions to support the victims and their families, our guests and employees and cooperating with law enforcement," the statement reads in part. "Out of respect for the victims we are not going to try this case in the public domain and we will give our response through the appropriate legal channels."
The lawsuit against MGM also names Live Nation Entertainment Inc., Mandalay Corp. and Slide Fire Solutions LP, which makes bump stock devices. Authorities have said Paddock used bump stocks to turn semi-automatic weapons into fully automatic weapons.
Gasper is a senior studying psychology at Sonoma State University expected to graduate in May.
Selkin described her daughter as an independent student, a Dallas Cowboys lover with Texas roots and an individual with a heart for country music.
"She's always been a force for change," she said. "Our world has changed, and our practices need to change as well."
Contact David Ferrara at dferrara@reviewjournal.com or 702-380-1039. Follow @randompoker on Twitter. Contact Briana Erickson at berickson@reviewjournal.com or 702-387-5244. Follow @brianarerick on Twitter.
Paige Gasper Lawsuit against MGM Resorts International by Las Vegas Review-Journal on Scribd
Account raising funds for Paige Gasper
A GoFundMe page had raised more than $4,400 as of Wednesday evening.
"Gasper is a vibrant hard working college student," a statement on the crowdsourcing page reads in part, "Paige is a bright light that has touched so many people in so many ways. It's our opportunity to show how we've been touched by her."
To donate, visit www.gofundme.com/PaigeGasper.