Las Vegas shooting memorial acts as a force for healing
November 11, 2017 - 10:34 pm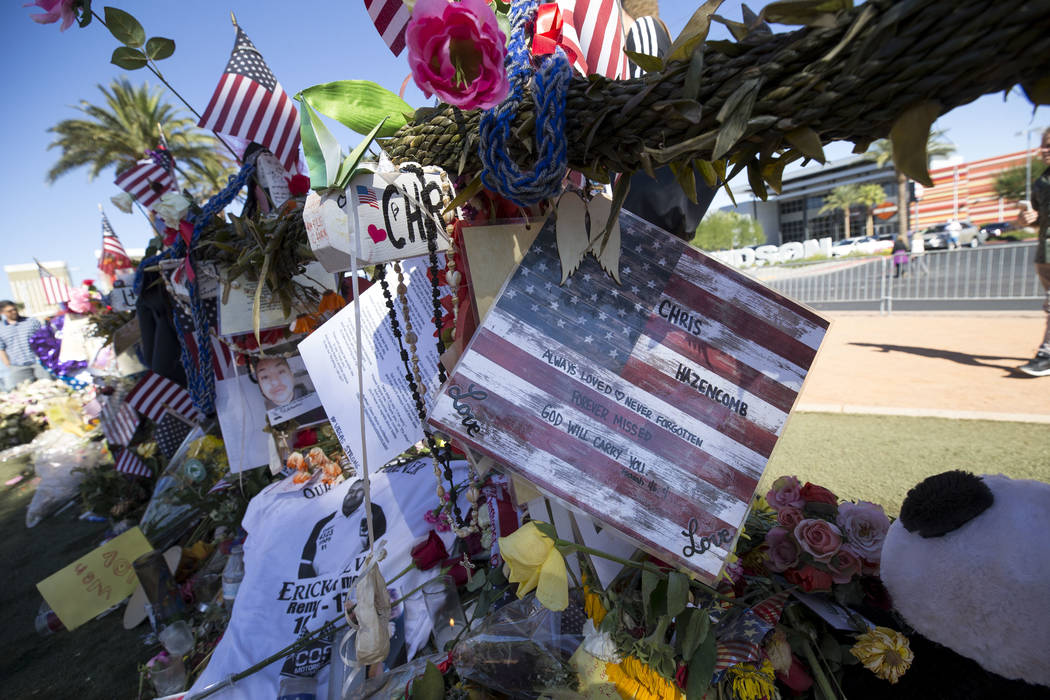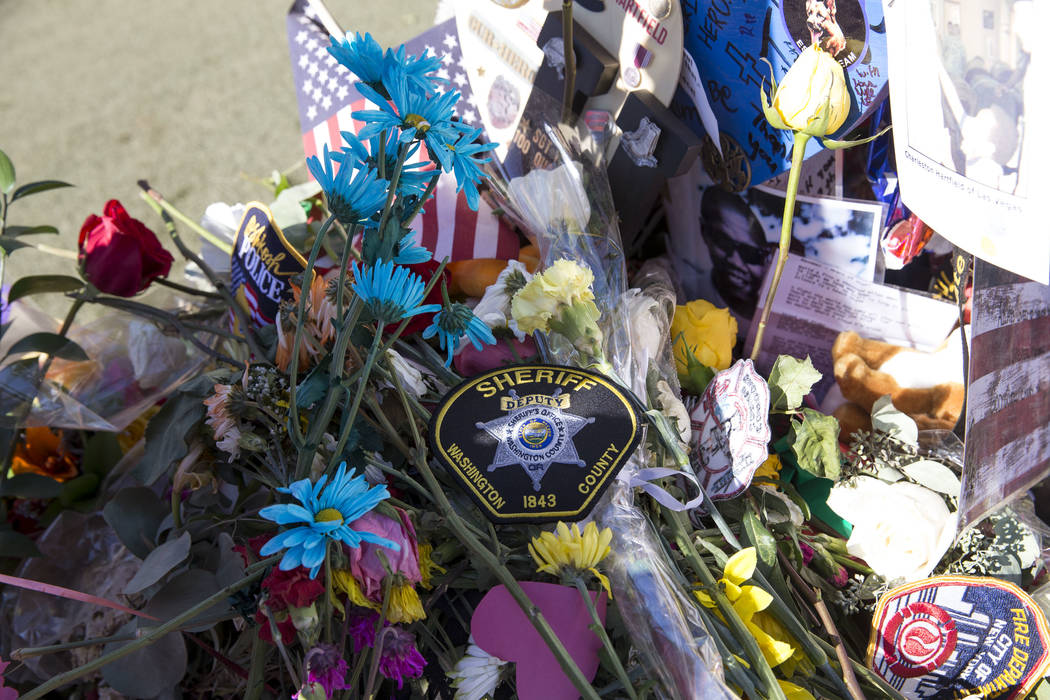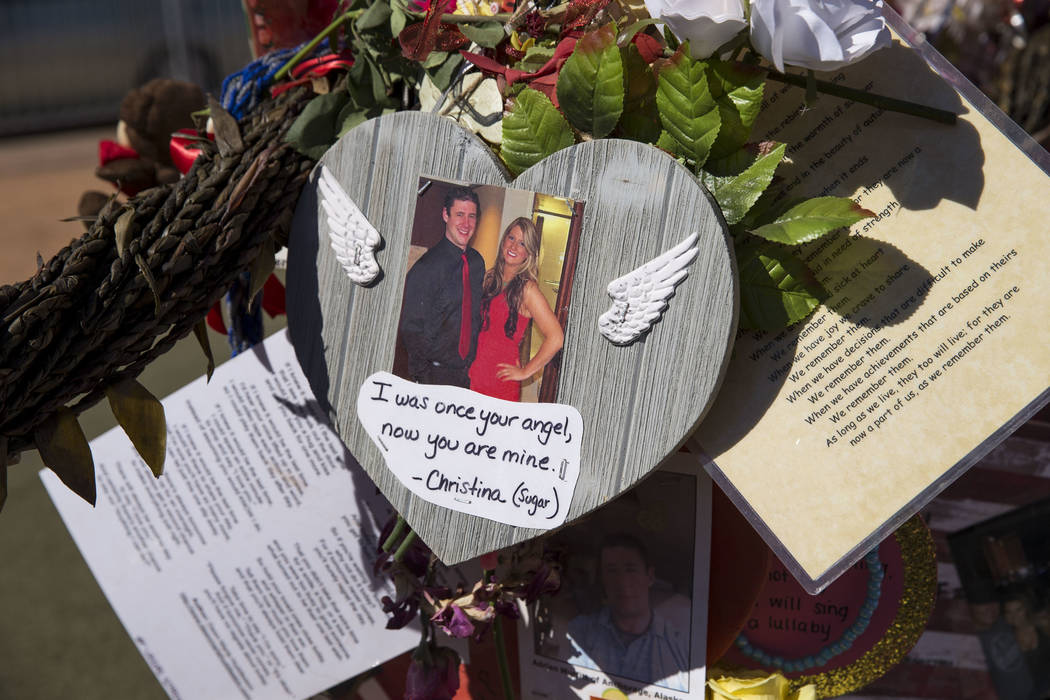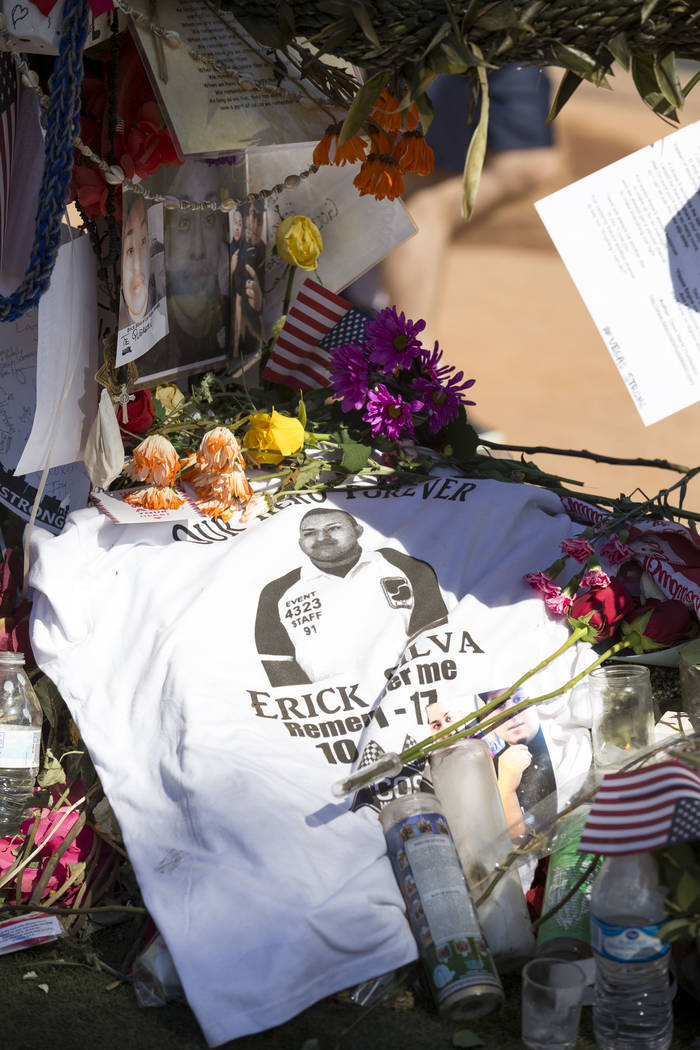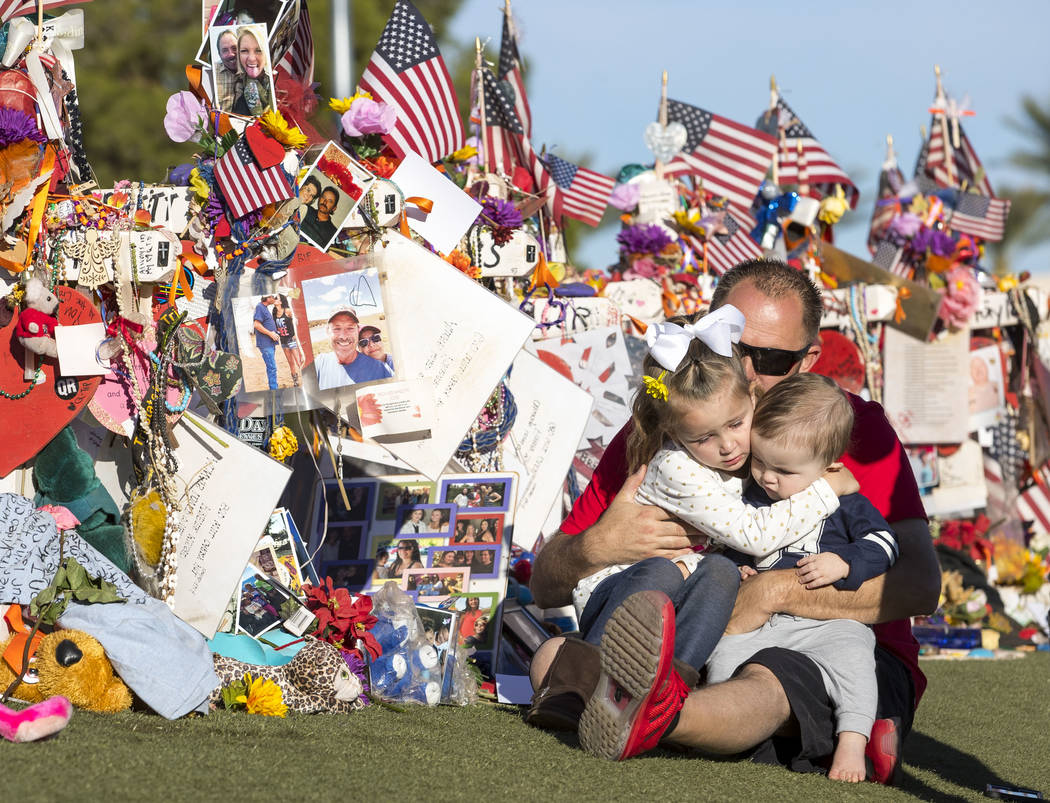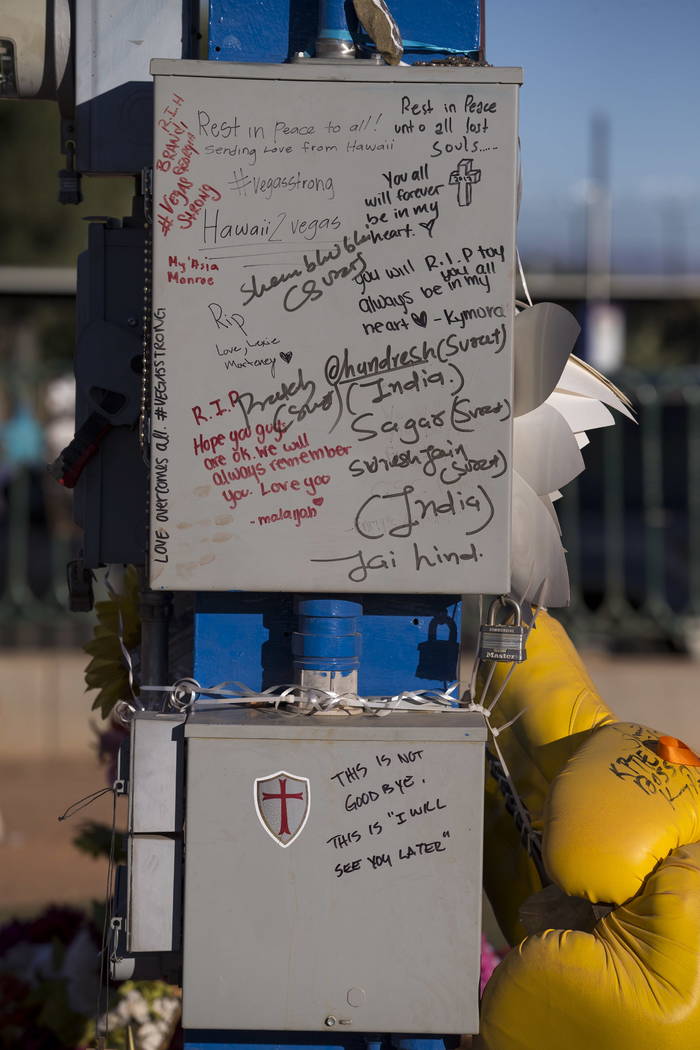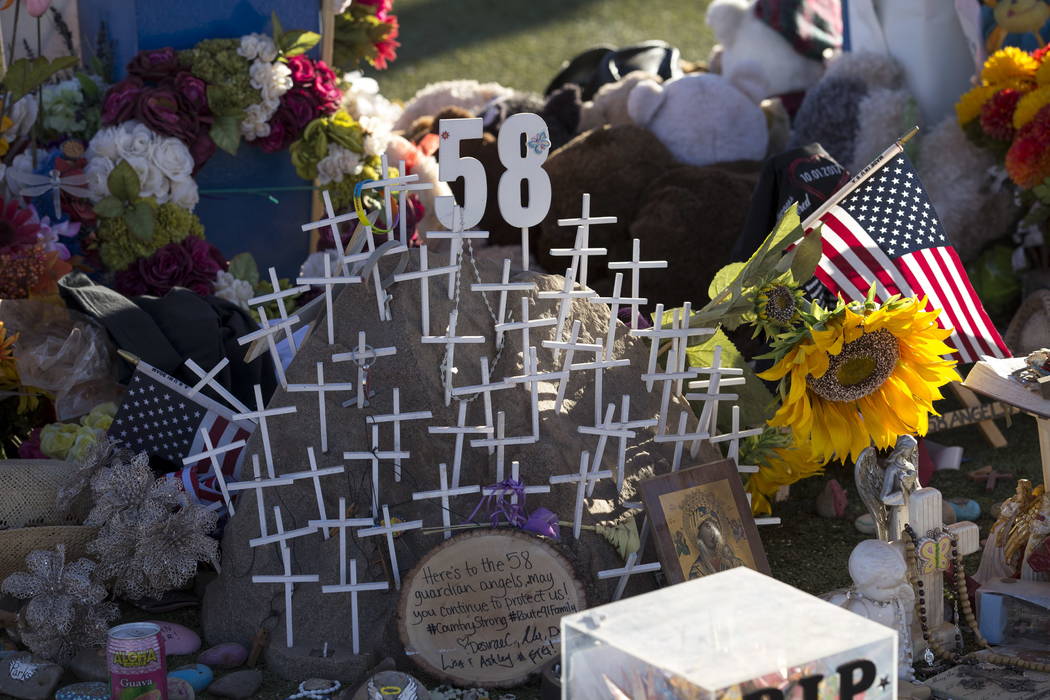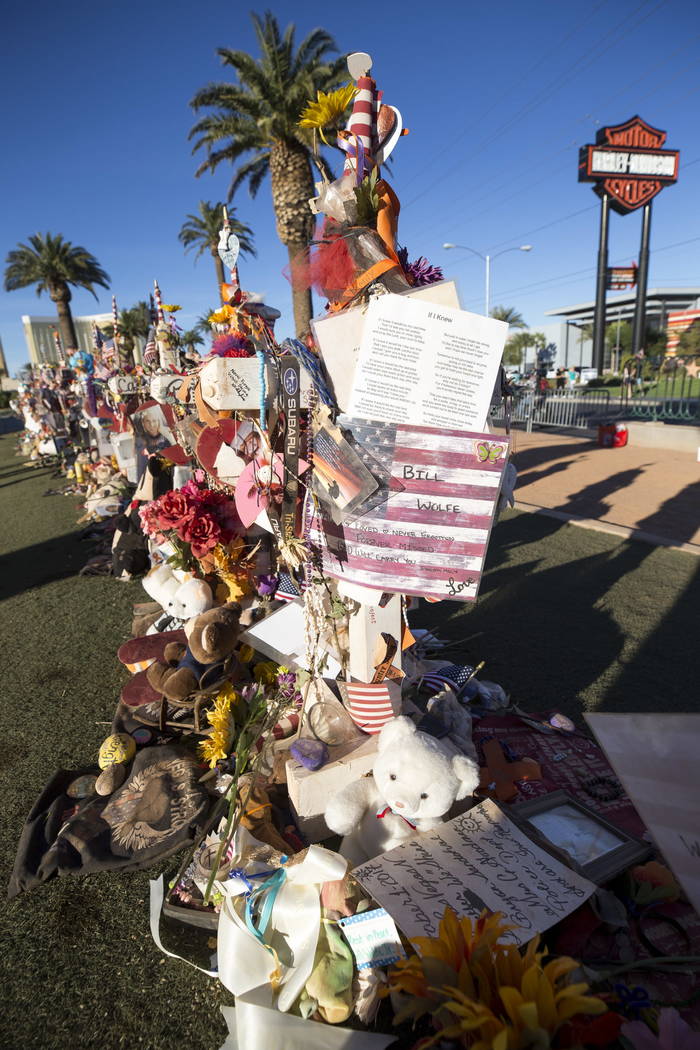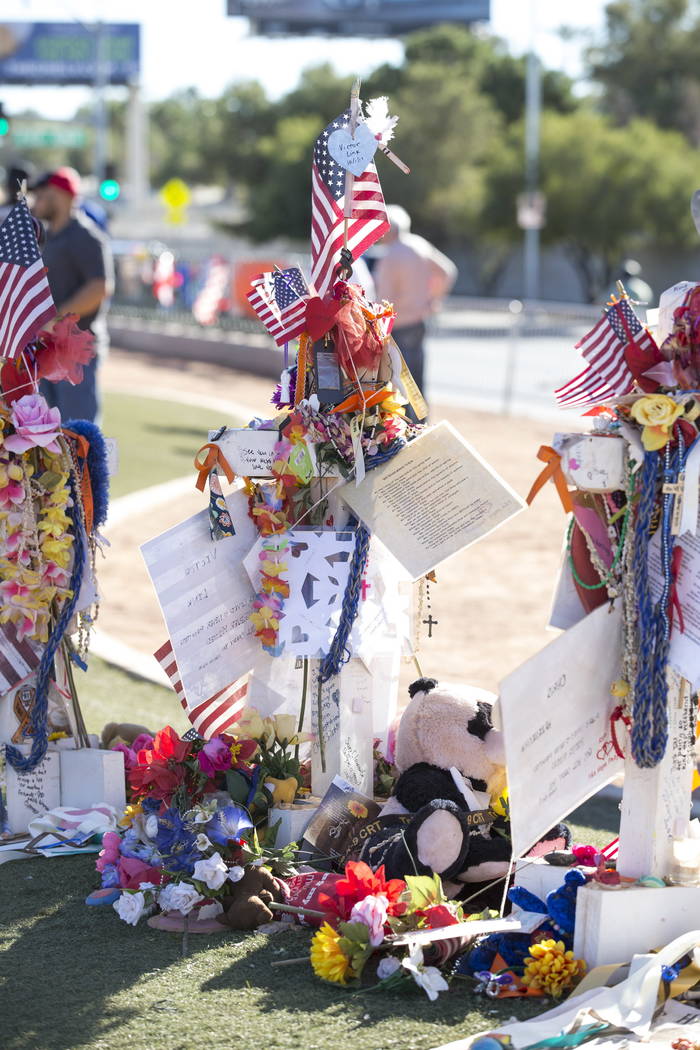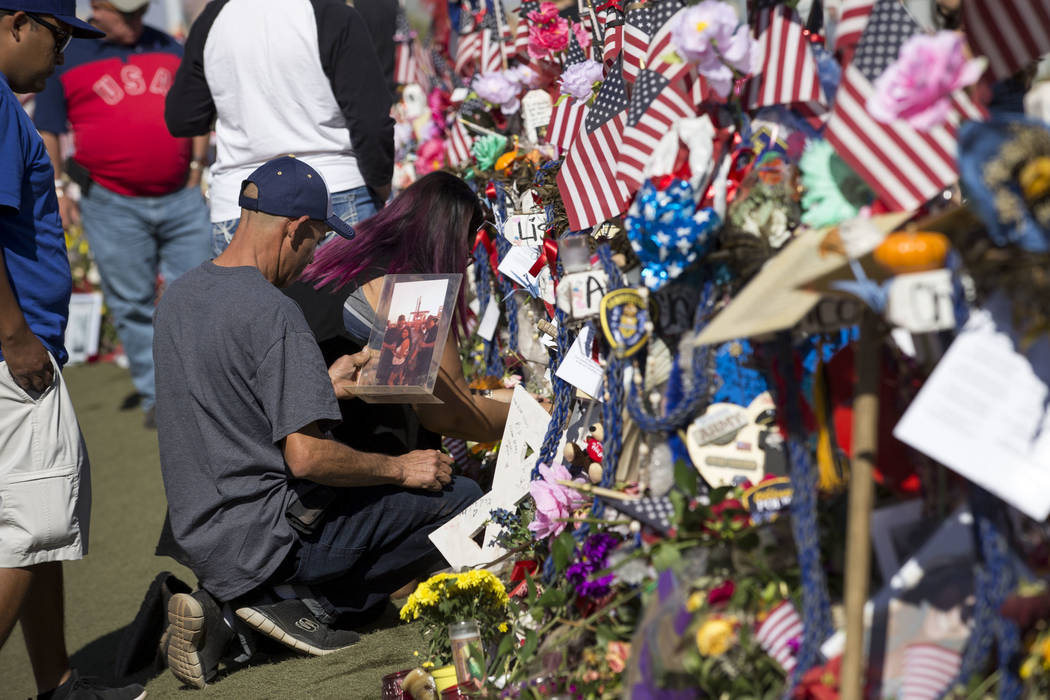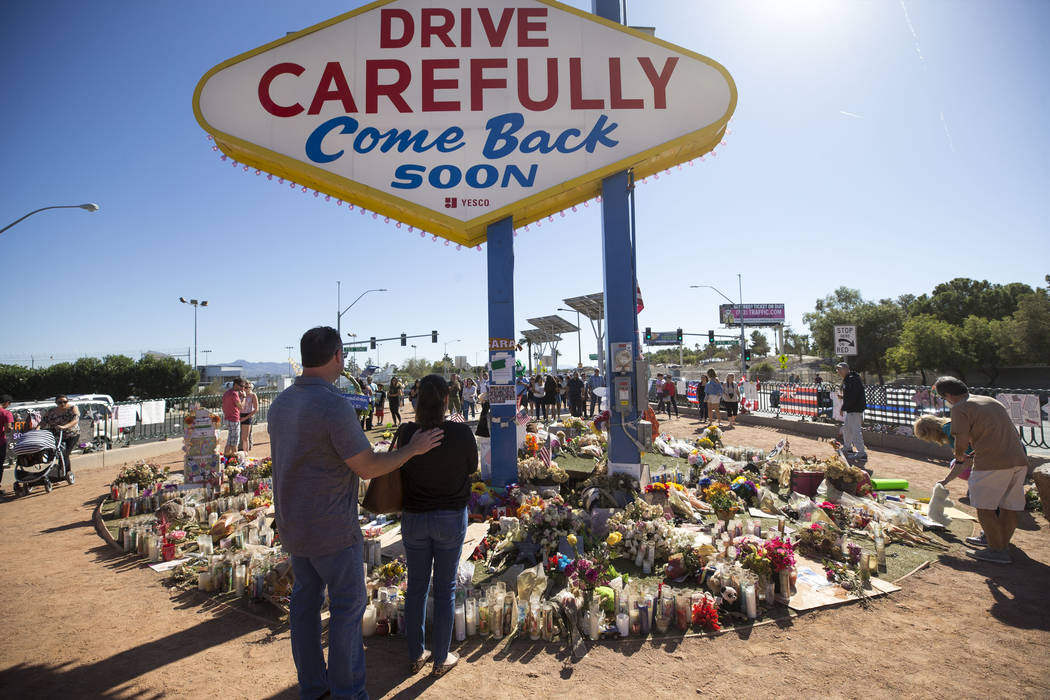 Since the Route 91 Harvest festival shooting, the plaza around the Welcome to Fabulous Las Vegas sign on the south end of the Strip has served as a community memorial.
On Sunday, that memorial will be taken down, boxed up and moved to the Clark County Museum, where the items and crosses will be catalogued and become part of the permanent collection.
Remembrances include flowers, cards, photos, T-shirts and caps, a football, a large doll and other personal items. They have sprouted like mushrooms after a storm in a place nobody designated as a memorial but which became one anyway.
Such impromptu memorial sites are nothing new, said C. Todd White, an anthropology professor at UNLV.
"This is what we do," he said.
Such memorials often appear after "a life crisis," White said. "Think of it as a turning point in a novel or a story. It would be like the climax: Something happens, and you can't go back and have to kind of incorporate it into your reality, your life."
So we feel moved to deliver a rose or write an inscription on a curb or perform some other sort of ritual, seeking to express our grief and share that grief with others in the community, and also simply to try to make sense of it all.
"I think rituals help us to configure our stories," White said, and help us to write "that narrative, that process we call grieving."
Danielle Richards, an instructor in the College of Southern Nevada's department of human behavior, notes that sites typically become memorials because of their connection to an event and that after the first few artifacts appear, others will follow.
White said that such memorials as the Route 91 crosses can be "transformative on a lot of different levels" and are "as valuable as they are beautiful, because they're physical spaces where something tragic happened that becomes a sacred space that we go to to tell our collective story.
"They unify us as people and they take us also, on a personal level, from a feeling of sorrow to hope, from solitude to security, because you're not alone, and also from fear to love. And that's a huge one."
Contact John Przybys at jprzybys@reviewjournal.com. Follow @jjprzybys on Twitter.
In memoriam
If you'd like to share your stories of personal items left in memory of loved ones at the Las Vegas welcome sign, contact John Pryzbys at jpryzbys@reviewjournal.com or 702-383-0280. Follow @JJPrzybys on Twitter.