Man shot by Henderson police officer in '22 had mental health issues
Updated October 17, 2023 - 7:15 pm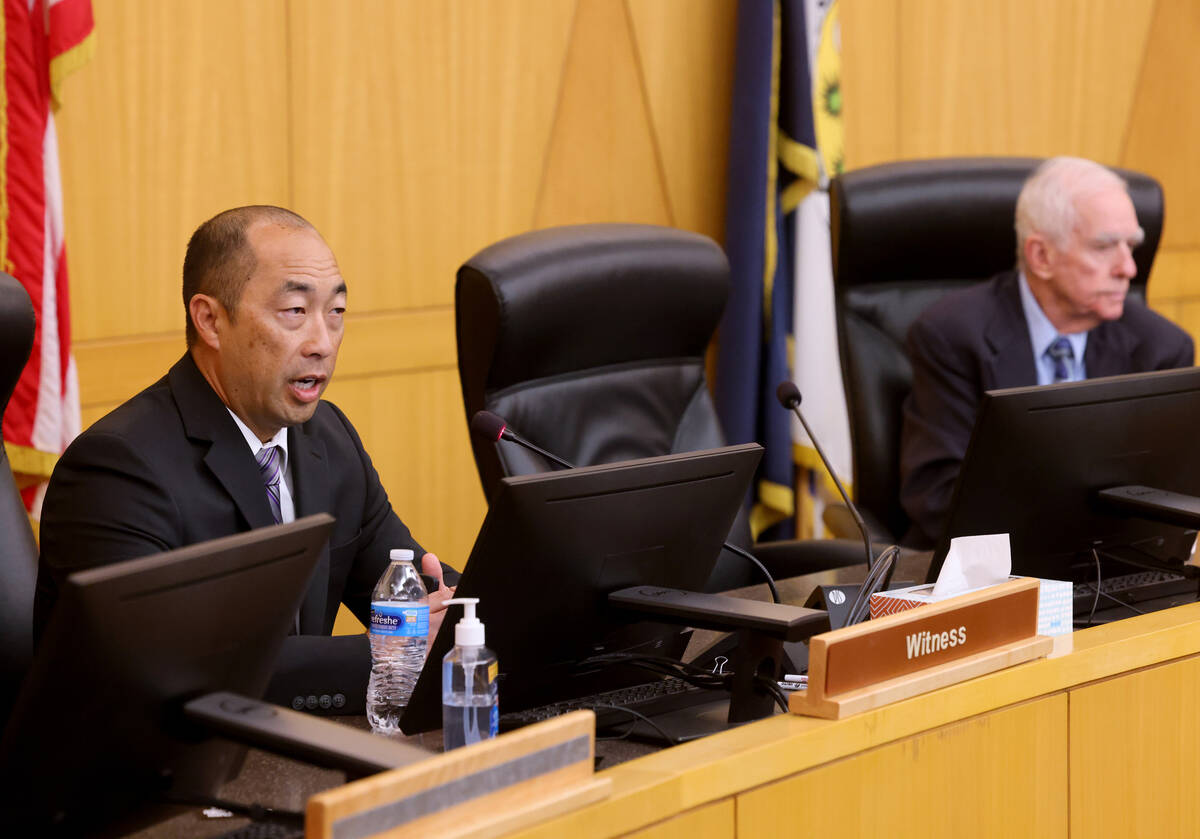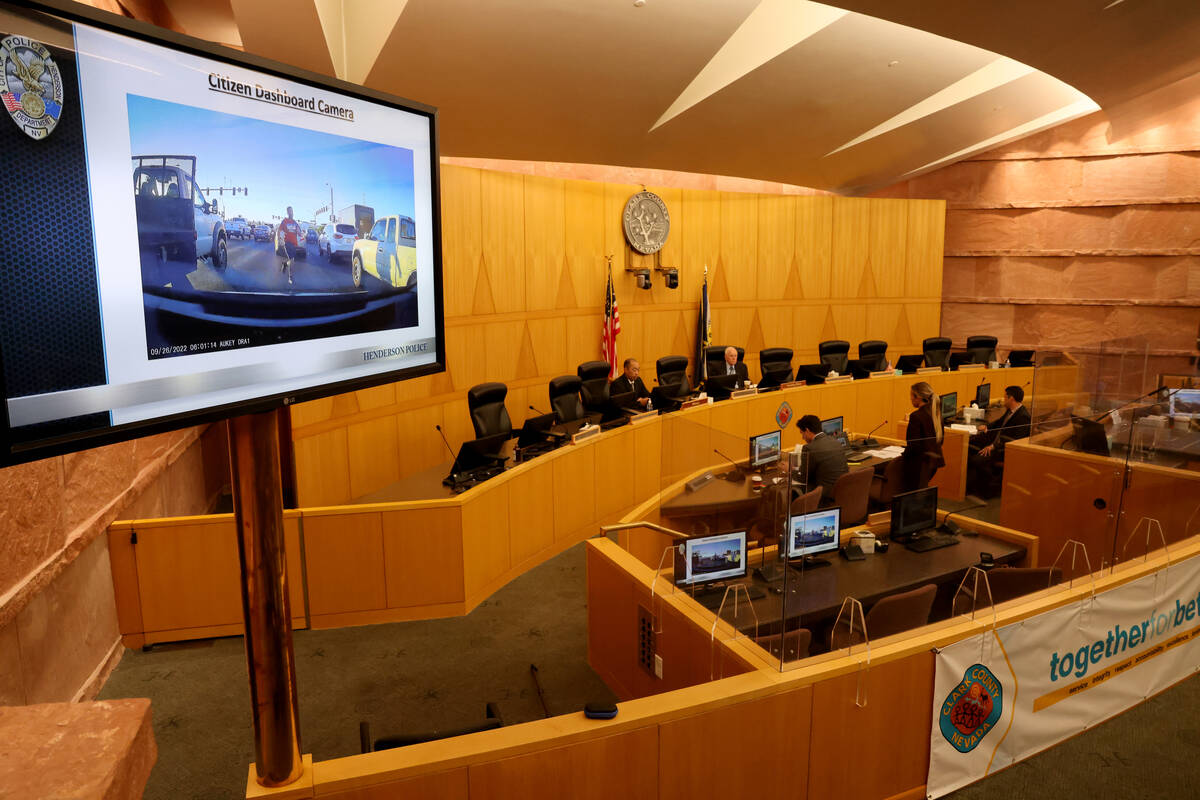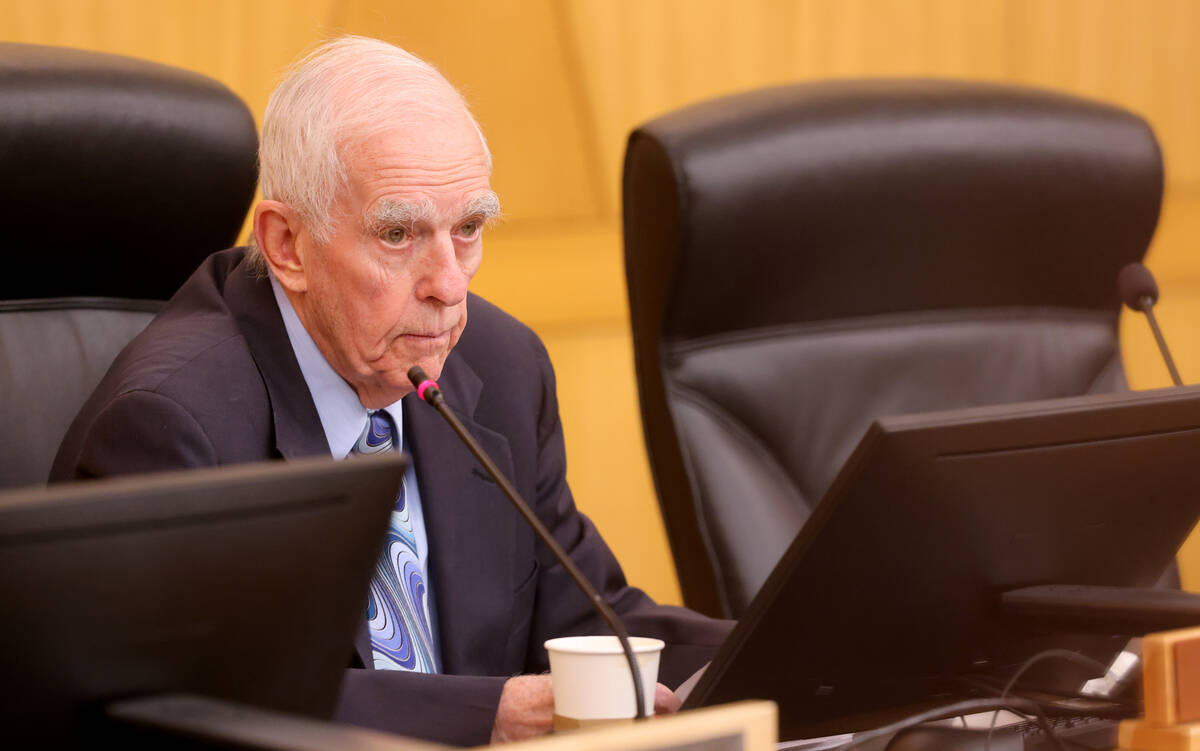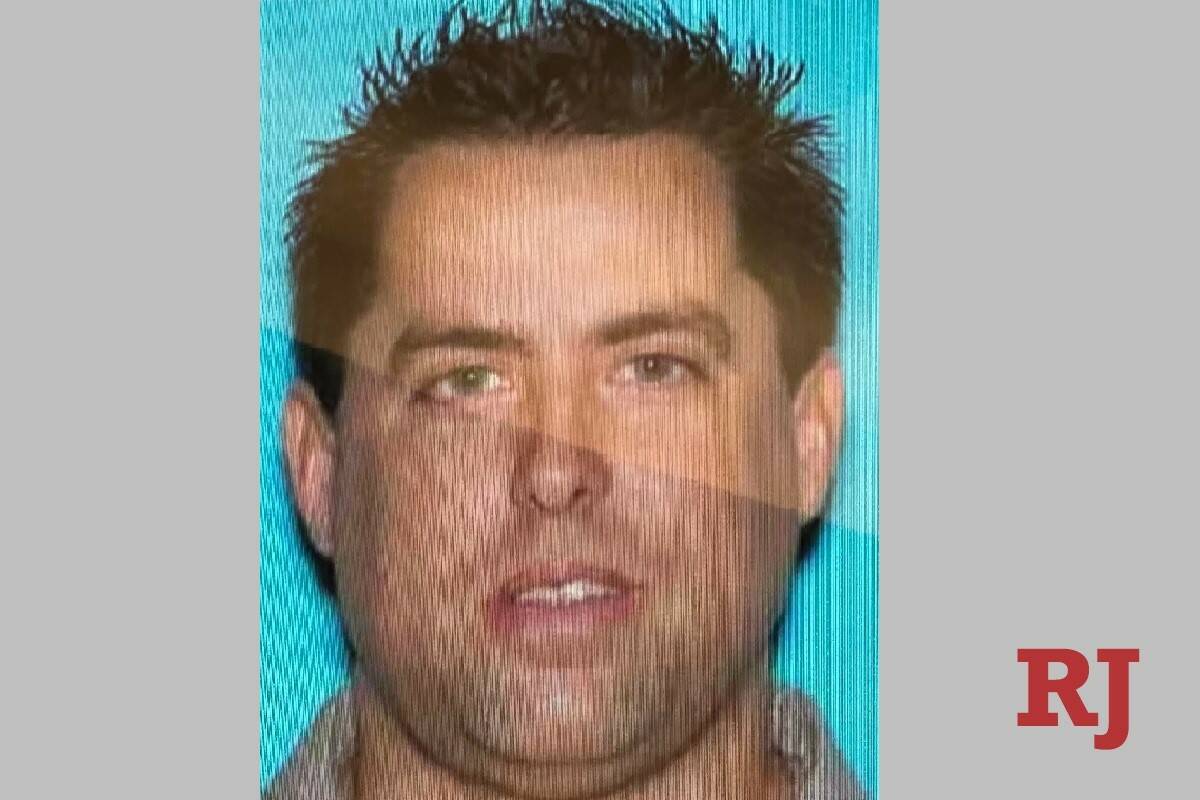 A man who was fatally shot by a Henderson police officer at a busy intersection last year when the man shot the officer with a BB gun had been diagnosed with schizophrenia and bipolar disorder, and his family had told police he was not taking his medication, according to information revealed during a Monday fact-finding review.
Jason Dunkel, 43, was fatally shot on Eastern Avenue at St. Rose Parkway by Officer Glenn Morgon just before 7 a.m. on Sept. 26, 2022.
Fact-finding reviews are held, per county ordinance, when the Clark County district attorney's office has made a preliminary determination that no charges will be filed against the officer.
Henderson police have said in the past that Morgon's body-worn camera wasn't activated when the shooting took place.
Henderson Police Department Det. Dennis Ozawa, who investigated the officer-involved shooting and was the only witness to testify, spoke about the two bodycam modes and said Morgon's bodycam was in a mode that requires the officer to turn it on instead of it being on continuously. That mode can save battery life, Ozawa said.
Another officer who responded captured footage from his bodycam, as did another officer, who also got footage from her patrol vehicle's dashcam, Ozawa said.
Deputy District Attorney Erika Mendoza represented the DA's office, while Las Vegas-based attorney Richard Tanasi was the ombudsman, whose role is to represent Dunkel's family and the public. Nobody from Dunkel's family was at the hearing, presided over by William Jansen.
Morgon's dashcam also recorded footage. But none of the officers' footage captured a clear view of the actual shooting, the review heard.
Dispute between mother and son
The shooting came after Dunkel's grandmother had called police twice earlier that morning about a domestic dispute allegedly involving Dunkel and his mom. She had called police at 3:45 a.m. and 6:11 a.m., but both times, officers arrived a few minutes later only to find that Dunkel had left.
Dunkel's mother told police that he had told her she was a devil and had horns, police said. She had tried to get away to the bathroom, but Dunkel put her in a chokehold, pushed her head into the tub, and covered her mouth. She thought Dunkel would kill her, police said, and Dunkel smashed her phone.
Dunkel, according to Henderson police, had one previous trespassing arrest in Henderson and multiple previous arrests in California. Between 2018 and 2022, police said, Henderson police had received 26 calls for service for disputes, domestic violence and mental health issues at Dunkel's home and involving Dunkel.
The shooting happened on Eastern Avenue after dispatchers got a call just before 7 a.m. from a bartender at a restaurant at the intersection, about a suspicious man — later identified as Dunkel — who had come inside and ordered oranges. He had an apparent firearm on his hip.
Officer: Taser ineffective
Morgon responded. Another officer and Morgon saw Dunkel trying to get into occupied vehicles stopped in traffic. Morgon fired his Taser at Dunkel, but it was ineffective.
Dunkel grabbed his weapon — later determined to be a BB gun — and pointed it at Morgon. Morgon, hearing several pop sounds and believing Dunkel wanted to kill him, fired seven shots from his firearm. Four struck Dunkel.
Morgon suffered an injury to his lower lip and was taken to a hospital, police said.
"The projectile that exited out of the decedent's weapon was lodged into his lip," Ozawa said of Morgon's injury.
Tanasi asked Ozawa if Morgon could have done anything to de-escalate the situation, and if Morgon's knowledge of Dunkel's mental health issues factored into his decision to use force against Dunkel.
To both questions, Ozawa said that Dunkel's actions dictated what Morgon did during the incident and that Morgon had also tried using his Taser.
At another point in the hearing, Ozawa said that Dunkel's mother "also advised us that she was not suprised to learn of a shooting and said this has been coming."
Contact Brett Clarkson at bclarkson@reviewjournal.com.