Oct. 1 survivors visit 'Welcome to Las Vegas' sign in search of closure
October 1, 2018 - 12:40 pm
Updated October 1, 2018 - 5:36 pm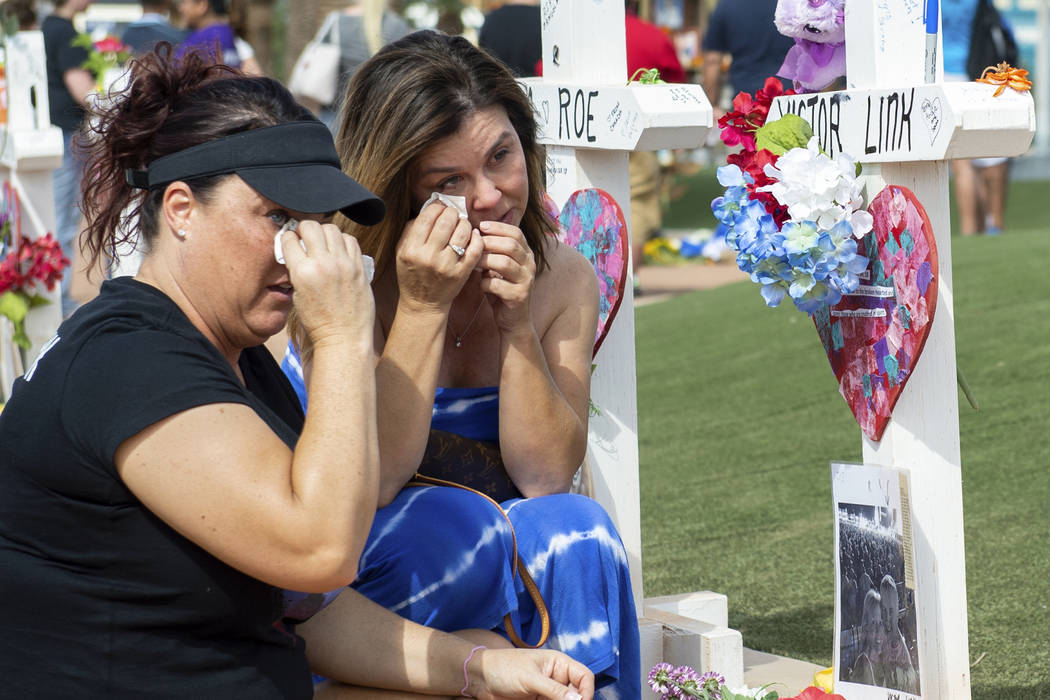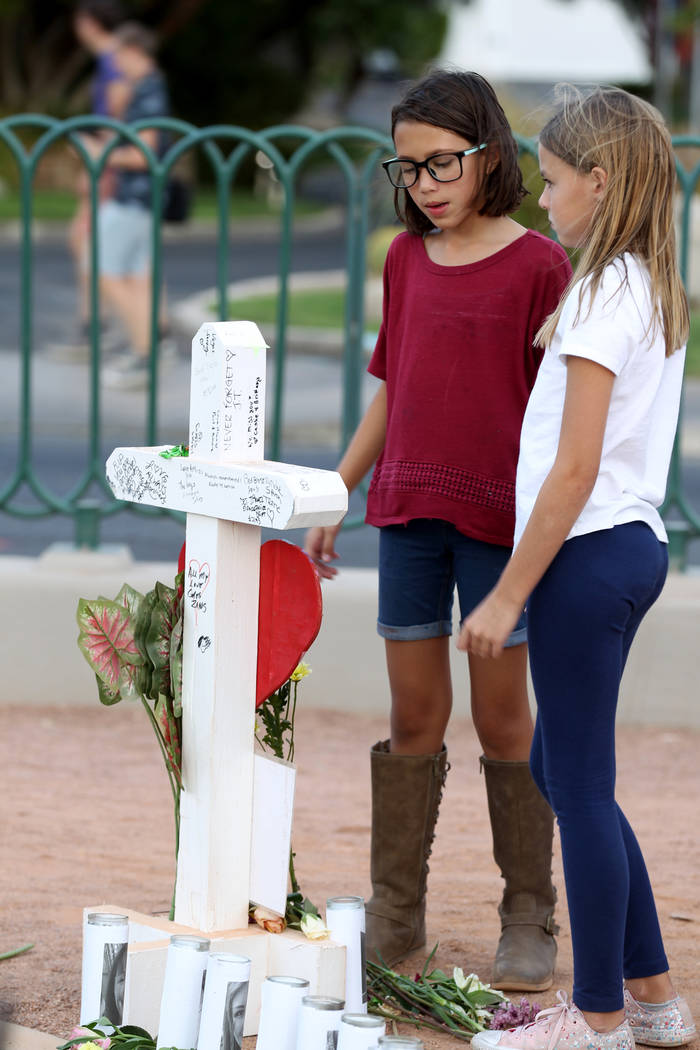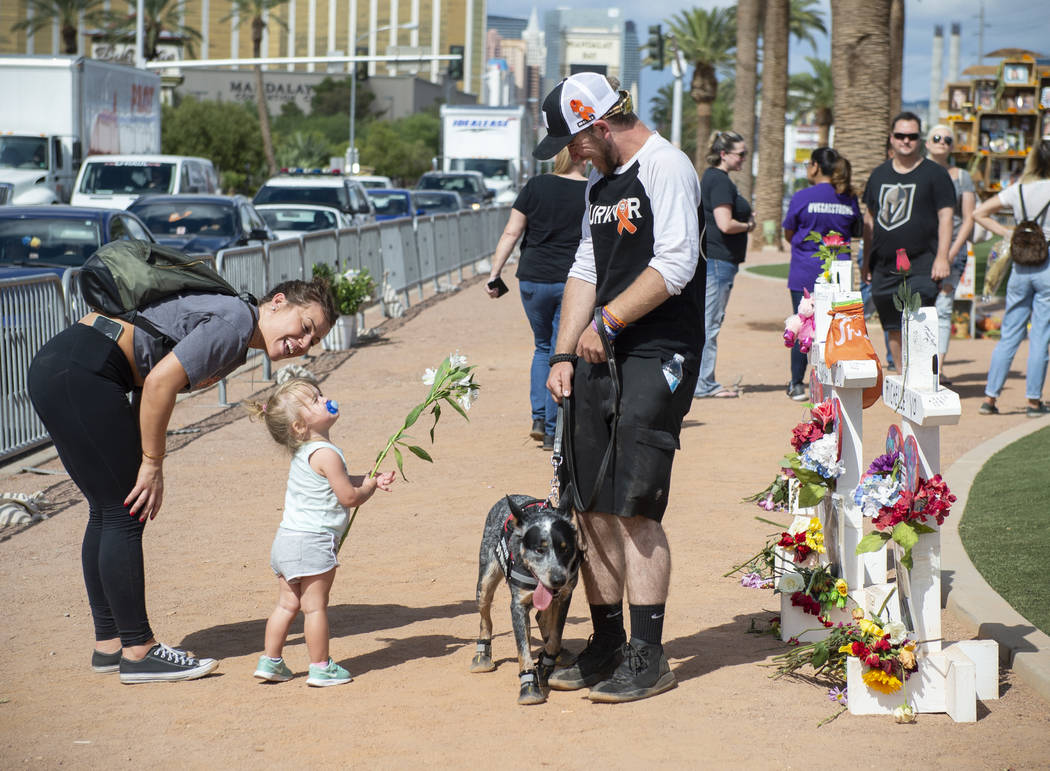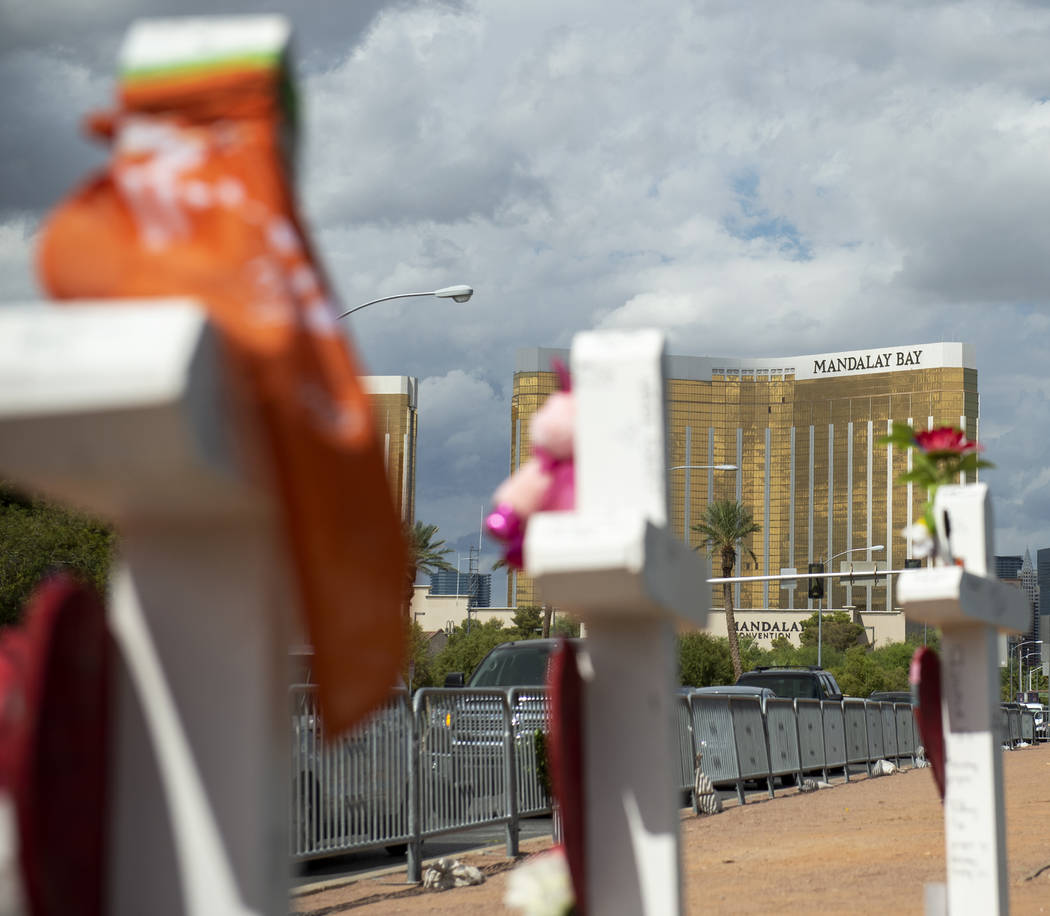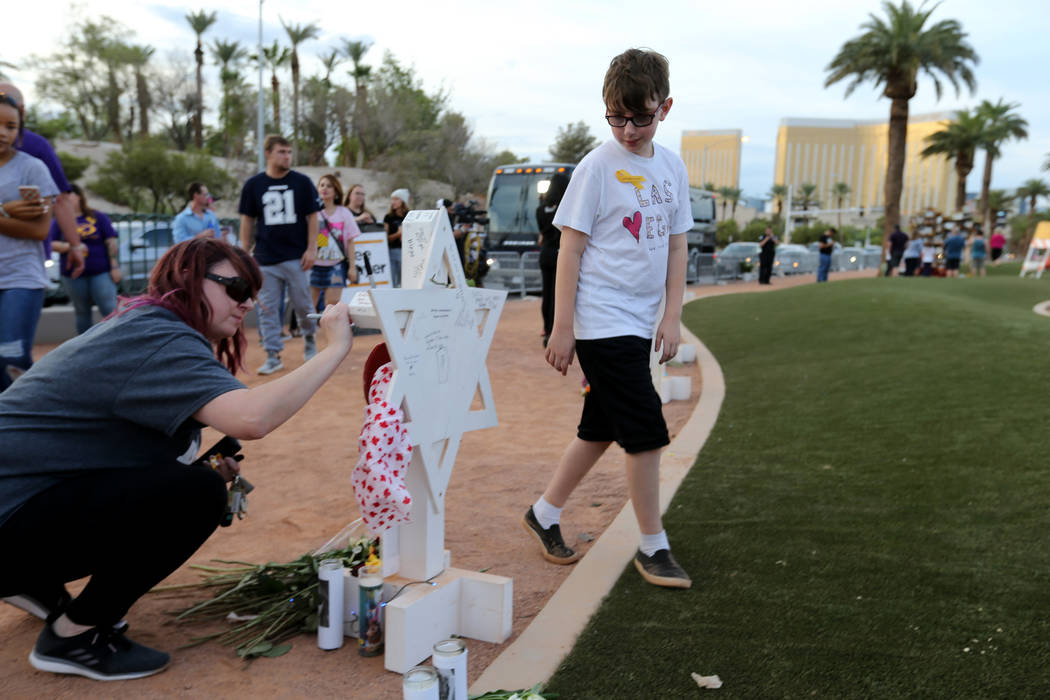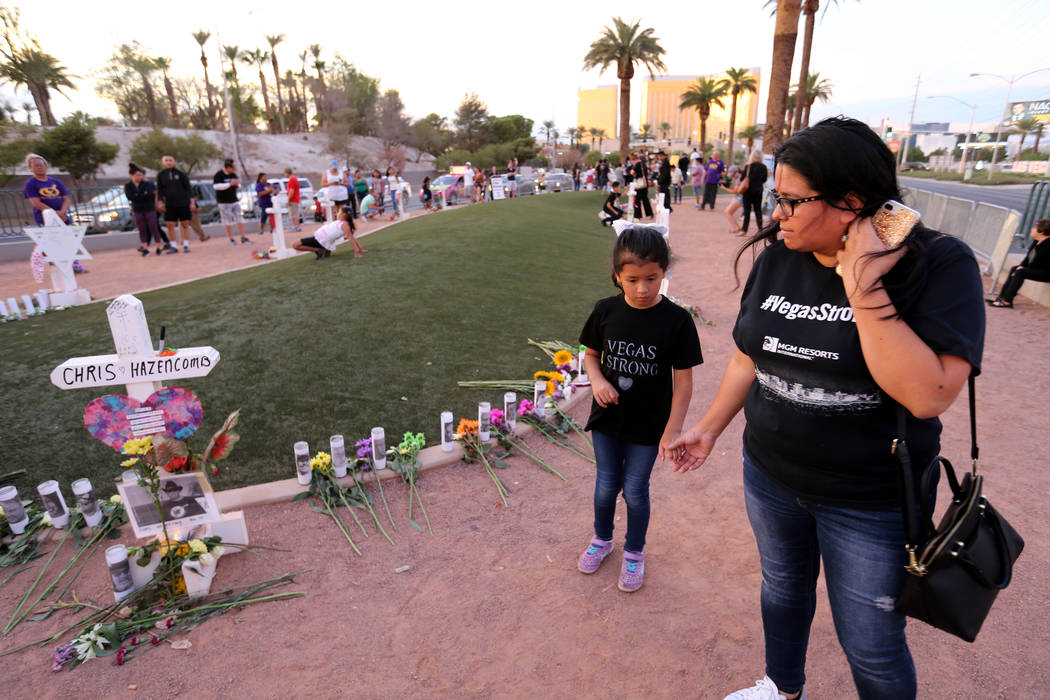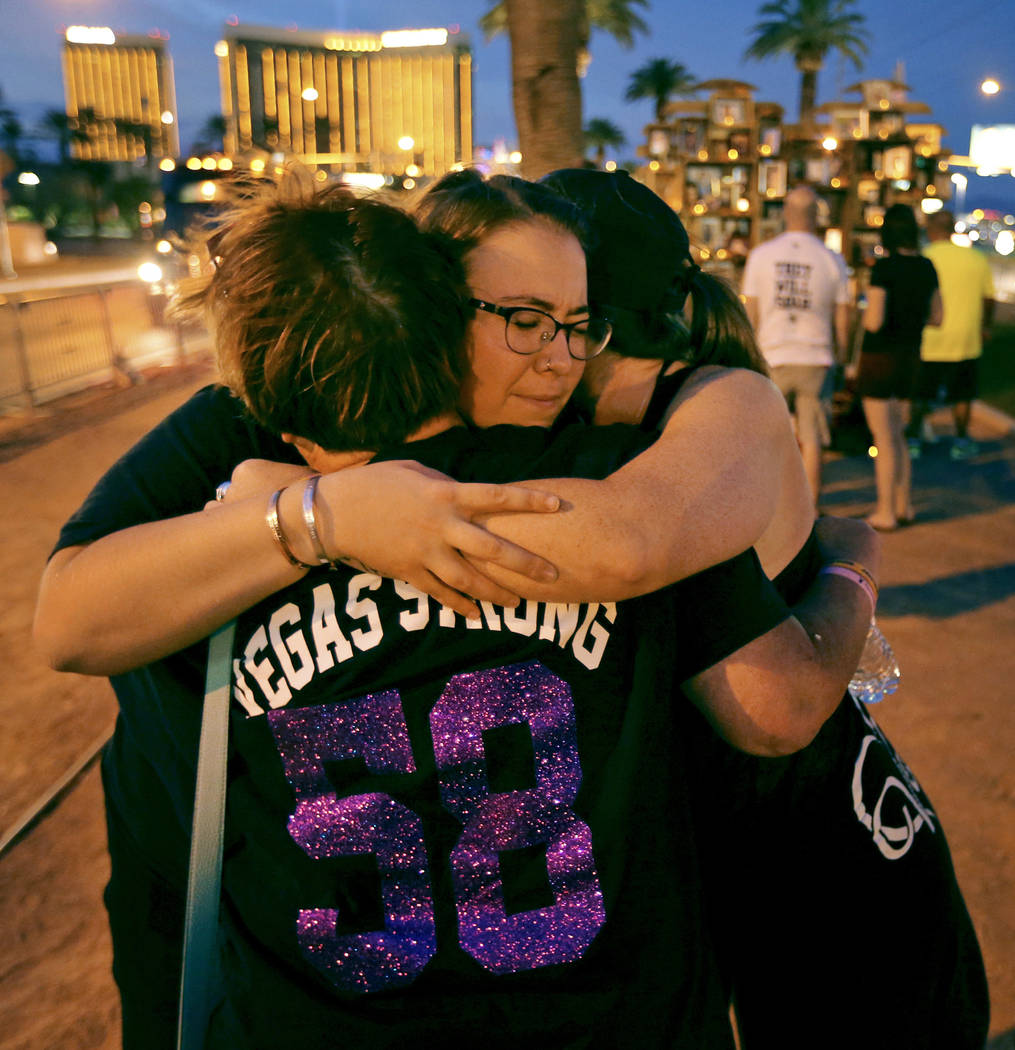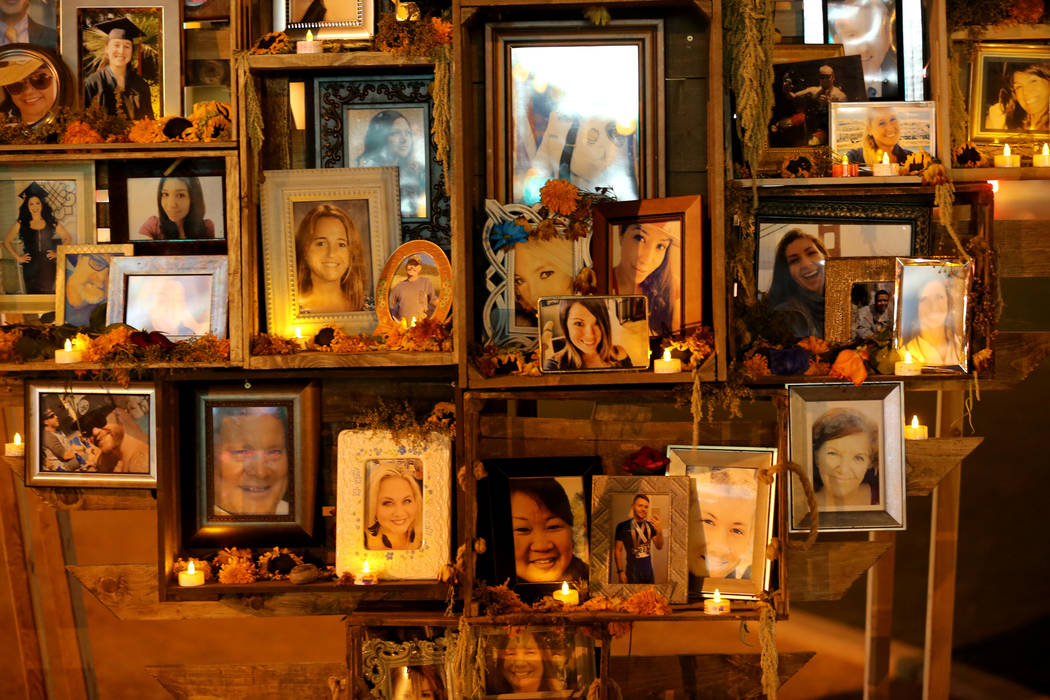 Survivors of the Oct. 1 mass shooting on the Strip made time to mark the anniversary on Monday in a personal way, including visiting the iconic "Welcome to Las Vegas sign" where 58 crosses bearing the names of the dead recently reappeared.
Heather Clapp, 37, stopped by to sign a cross in honor of Dorene Anderson, who lost her life in the shooting.
Clapp and a friend were with Anderson and her husband when she died. Heather's friend tried to administer CPR but it was too late.
Clapp said she has tried to resume a normal life as best she can, including going to concerts.
"I wasn't going to let him win," she said of gunman Stephen Paddock.
Samantha Martindale and her boyfriend Michael Silva, both 19, were physically unharmed at the Route 91 country music festival, but traveled from the Bay Area to mark the anniversary.
Martindale said she visited the crosses to help her effort to find closure.
The crosses, each bearing the name of a victim of the shooting, are the work of Wisconsin artist Greg Zanis. The original crosses, which he set up at the Las Vegas sign just days after the shooting, were moved about a month later and are now on display at the Clark County Government Center.
Zanis built and brought a new set of the crosses down for the anniversary to give the families of the victims a focal point for their grieving.
"I've been talking to the families," Zanis told the Review-Journal on Friday as he completed the current installation. "They've gone through birthdays without their loved one. They've gone through every holiday without their loved one. And the one they fear the most is the anniversary."
He also invited family members of the victims to take the crosses bearing their loved one's name home with them, and a handful of families appeared to have done so based on the vacant spaces in the display.
Contact Meghin Delaney at mdelaney@reviewjournal.com or 702-383-0281. Follow @MeghinDelaney on Twitter.