Thousands of items left behind during Las Vegas Strip shooting
October 9, 2017 - 12:30 pm
Updated October 9, 2017 - 1:18 pm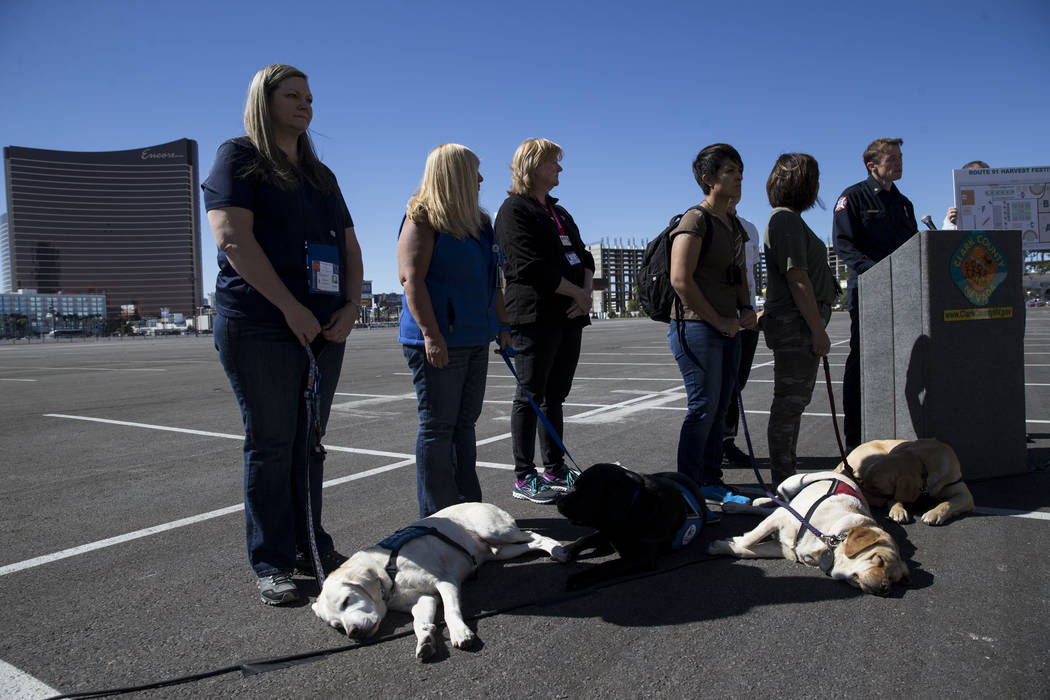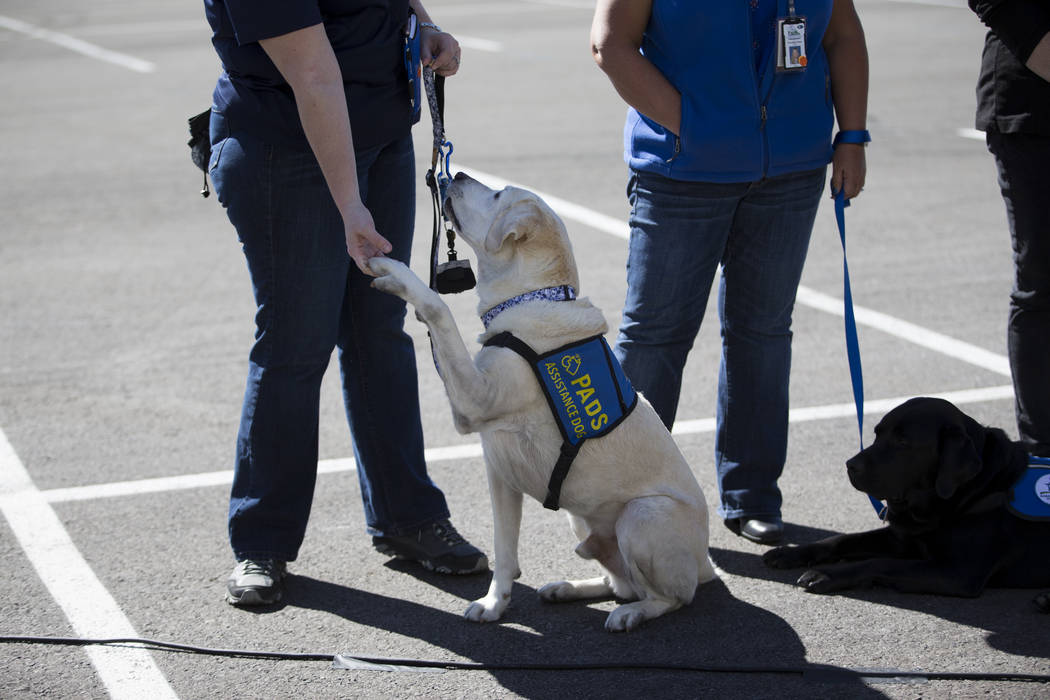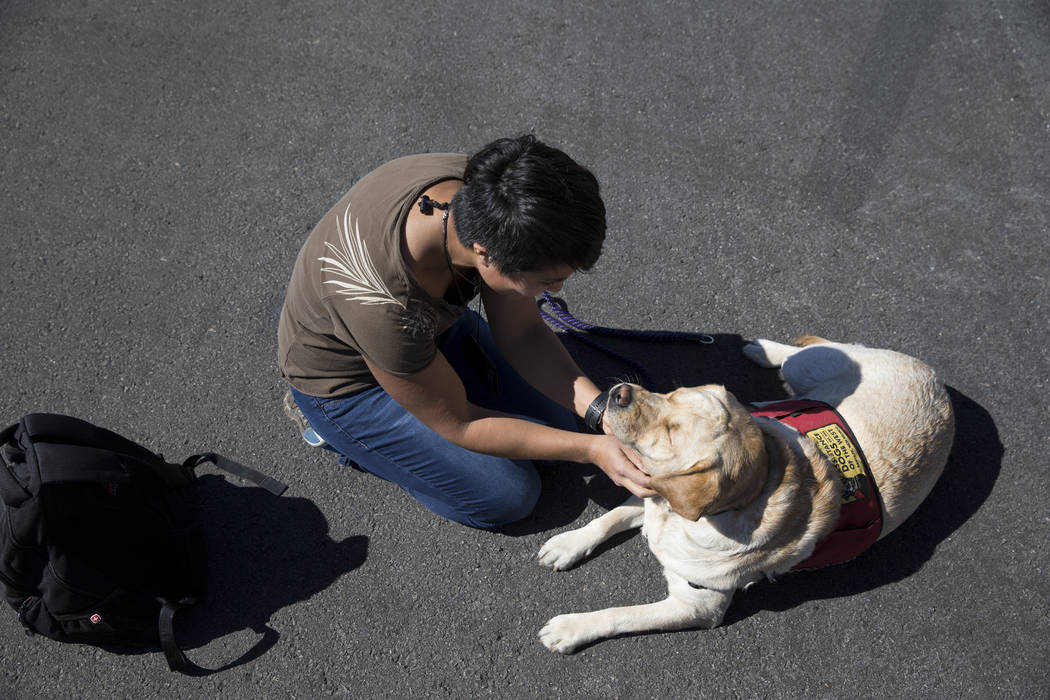 The Family Assistance Center has gathered more than 10,000 items — from bags, to phones, to clothing — from two areas closest to the Route 91 Harvest festival concert stage.
Clark County Sheriff Joe Lombardo said at a news briefing Monday that the size of the pile so far, with only two sections cleared, underscores the chaos that erupted on Oct. 1 when a shooter opened fire, killing 58 and wounding nearly 500 before taking his own life.
"Even though we have been talking about the numbers of people who attended the concert, and the number of victims injured or killed, you really don't understand the magnitude until you see the rows and tables of personal belongings that (were) left behind as the people fled the venue," he said.
Clark County Fire Department Deputy Chief John Steinbeck said at an earlier news conference Monday that the center has returned lost items to at least 99 people since it began the retrieval process Sunday.
The concert area has been divided into six sections to manage the scene. Sections A was processed Sunday, section B completed on Monday, Steinbeck said.
There was no estimate on when the next area would be cleared.
Bringing photographs of lost items, if available, can help in the retrieval process, Steinbeck said.
Those who were visiting Las Vegas when the shooting occurred and have since returned home can fill out a form on the FBI's website.
The FBI also is coordinating with its California offices to ship items to their locations. Of the 22,000 Route 91 concertgoers, about half were from California, Steinbeck said.
The center also is offering legal aid; mental health resources, including therapy dogs; and assistance with travel and lodging.
Contact Jessie Bekker at jbekker@reviewjournal.com or 702-380-4563. Follow @jessiebekks on Twitter.