RJ arts writer reflects on 34 years of Las Vegas culture in final column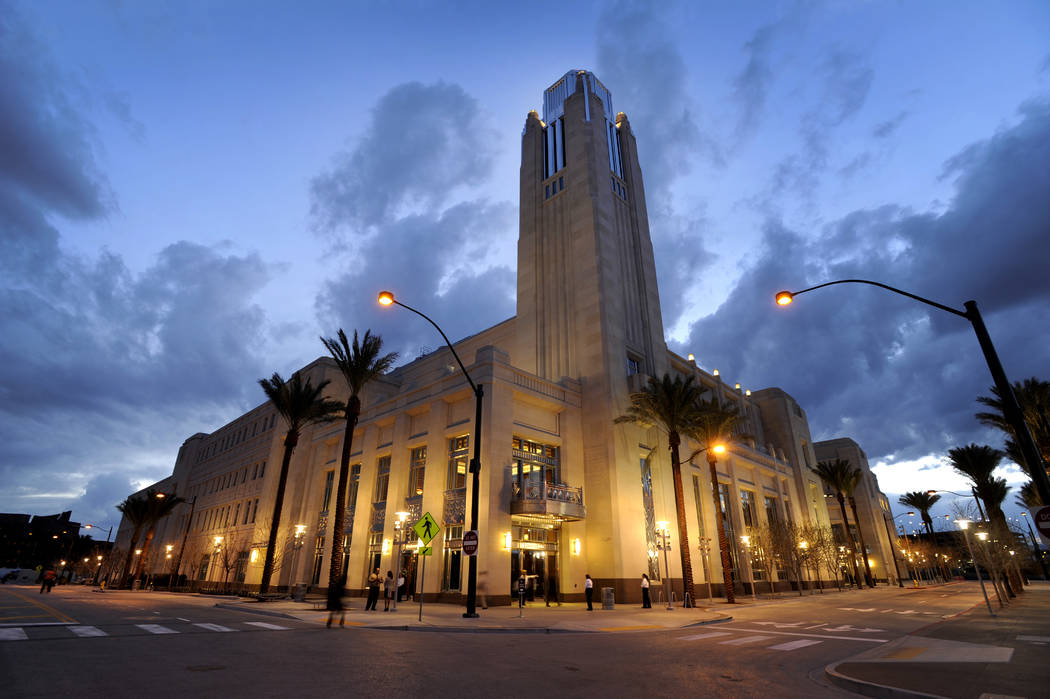 It was definitely not love at first sight when I arrived in Las Vegas — in November 1983 — to interview for a Review-Journal reporting job.
After picking me up at McCarran International Airport, the city editor drove me to the Review-Journal. The first thing I noticed: UNLV's cavernous, half-built Thomas & Mack Center. Next came an even more striking sight: an off-Strip hotel-casino called the Treasury, with a picture of a busty, hot-pants-wearing babe on the marquee and parking lot lights topped by figures of feather-bedecked showgirls.
"I can't live here," I thought to my firebrand-feminist self. (But I kept quiet; after six months of freelancing and unemployment, I needed the job.)
Now, after almost 35 years as a Las Vegan — as I prepare to say farewell to the RJ — I laugh about that dismissive first-impression assessment.
More importantly, I smile — with genuine gratitude — at how much more livable Las Vegas has become thanks to all the dedicated arts advocates who never let cultural-desert stereotypes derail their dreams.
When I arrived, UNLV's Performing Arts Center was Southern Nevada's cultural epicenter, providing a home for everything from the Nevada Symphony to what was then Nevada Dance Theatre. (The former is no more, but the latter is still going strong as Nevada Ballet Theatre.) And UNLV's Charles Vanda Master Series, along with other PAC series, brought world-class artists to UNLV's Artemus Ham Hall.
On the theatrical front, Las Vegas Little Theatre, Super Summer Theatre and the award-winning Rainbow Company Youth Theatre are still here — along with memories of other theater companies that have long since left the stage. Fortunately, other local troupes have stepped into the spotlight, including Majestic Repertory, Cockroach Theatre and a Public Fit — all of which have found homes in the downtown Arts District.
Speaking of downtown, The Smith Center for the Performing Arts has utterly transformed Las Vegas' cultural life, providing a home for performers from around town — and around the world.
Happily, there's much more to the story. The Neon Museum, the Mob Museum, the Discovery Children's Museum, the Springs Preserve and adjacent Nevada State Museum, Las Vegas — all have become treasured destinations.
And, with the recent merger of the proposed Art Museum at Symphony Park and Reno's Nevada Museum of Art, the next chapter in Las Vegas' ever-expanding cultural chronicle seems poised to unfold.
It's been a professional privilege and a personal pleasure to report on it all. But the professional privilege ends here with this, my final State of the Arts column. After 34½ years, I'm retiring and my long Review-Journal run is coming to a close — unlike my interest in, and hopes for, everyone who helps the arts in Las Vegas thrive.
Related
Las Vegas Philharmonic celebrates July 4th and 20th birthday
Many Utah Shakespeare Fest themes ripped from the headlines
Las Vegas art museum draws closer to reality
Intergalactic Art Car Festival lands in downtown Las Vegas
Contact Carol Cling at ccling@reviewjournal.com or 702-383-0272. Follow @CarolSCling on Twitter.