'Ghost Adventures Live' to air from Zak Bagans' Las Vegas museum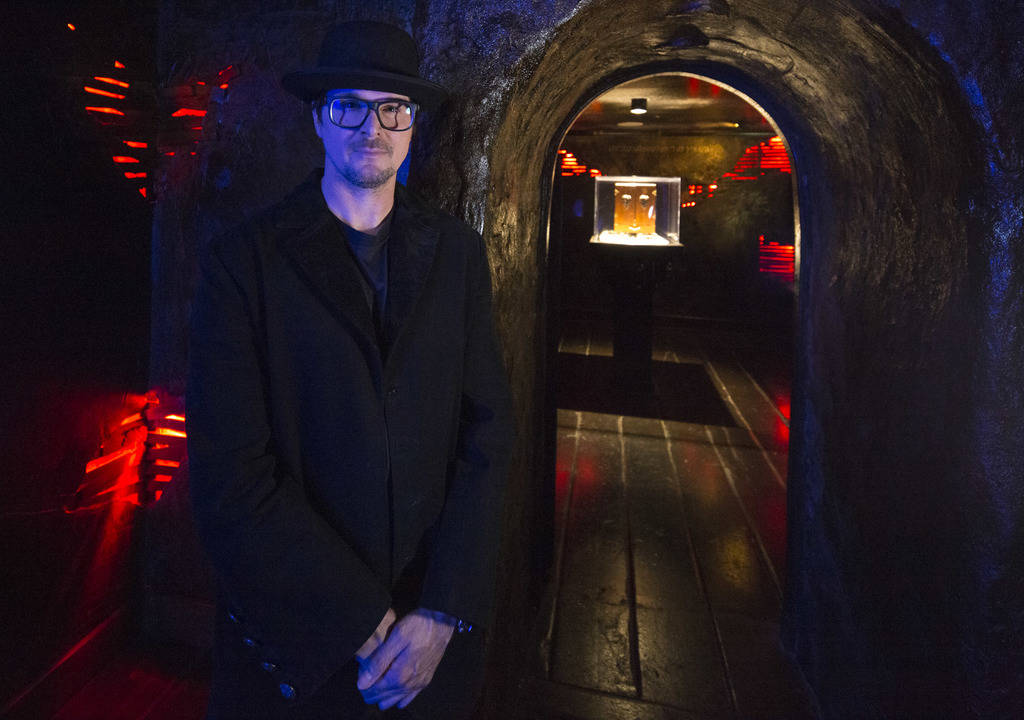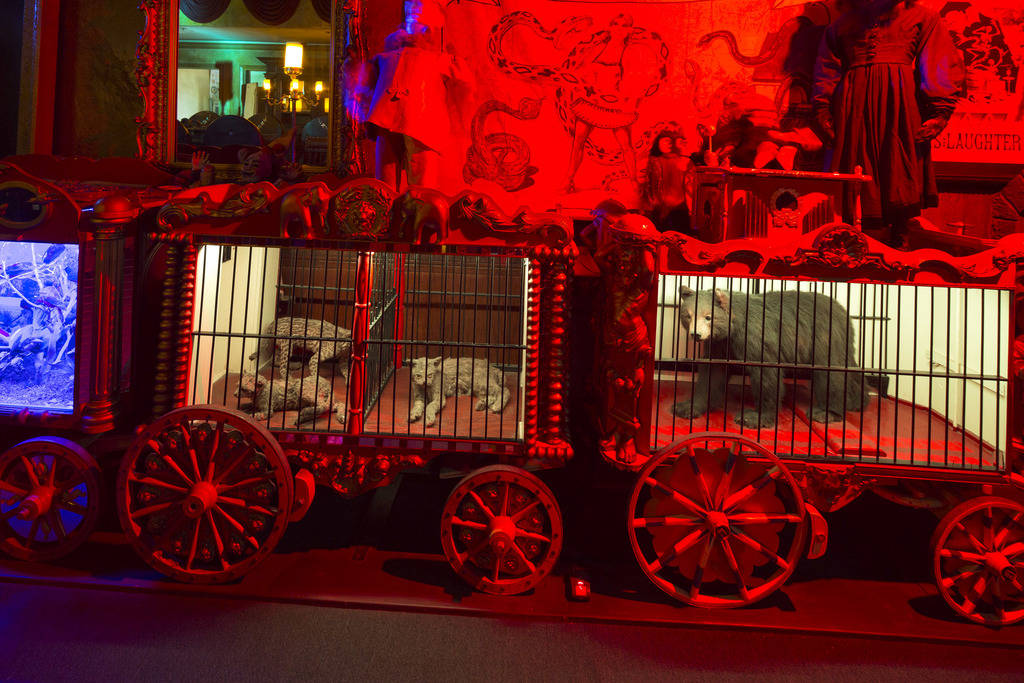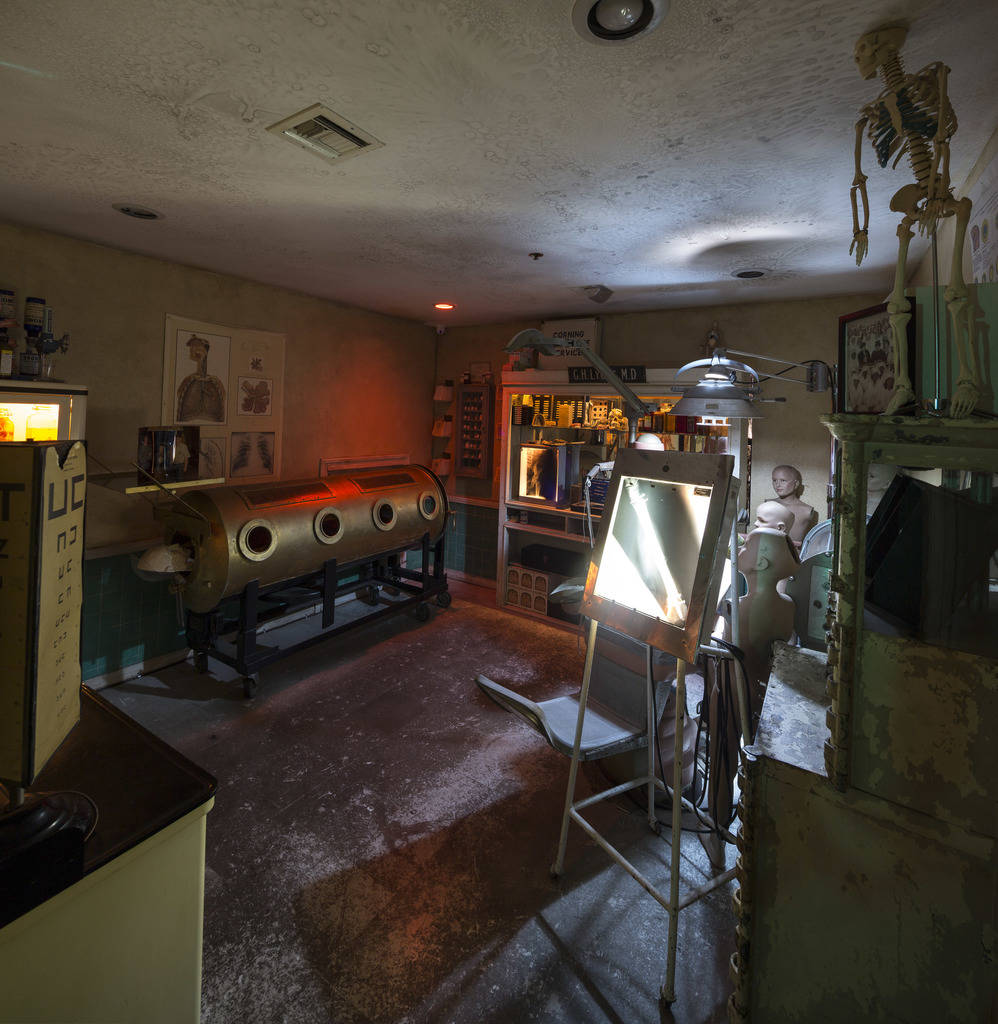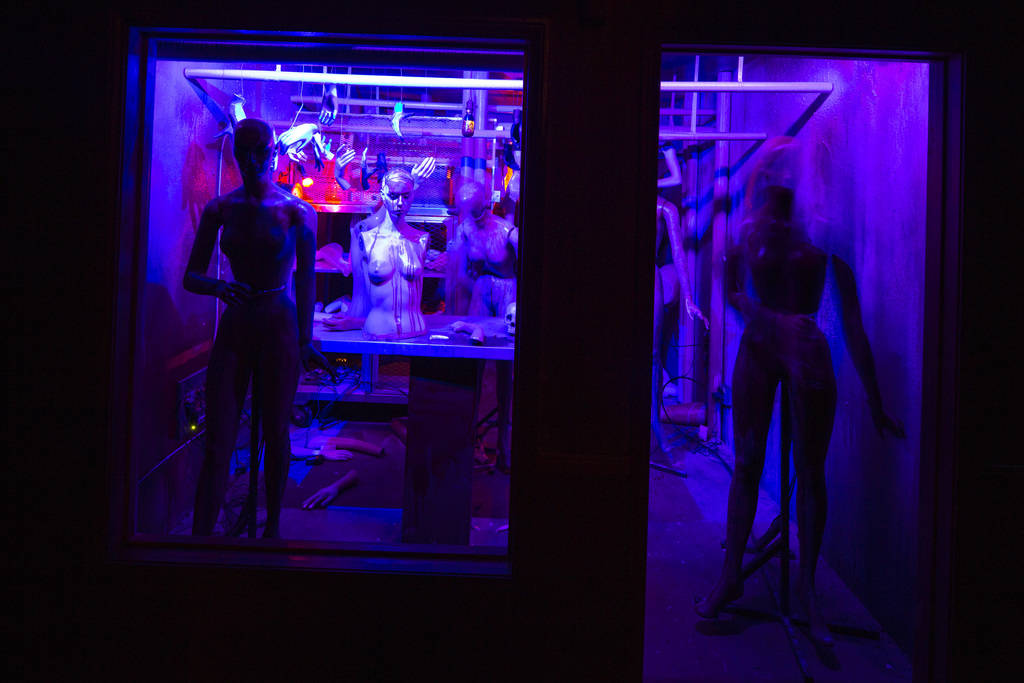 Zak Bagans is posing for photos in front of the Dybbuk Box, the wine cabinet with a reputation as one of the world's most haunted objects, when he starts to feel uncomfortable in its presence. Coming from a man who could have earned a doctorate in heebie-jeebies, it's the sort of admission that should trigger alarms throughout his Haunted Museum. Heck, anyone in the vicinity of the 11,000-square-foot Tudor revival built in 1938, at 600 E. Charleston Blvd., should receive a emergency alert.
The bottom line: When the lead investigator of "Ghost Adventures" doesn't like the energy in a room, you get out of that room as fast as you can — preferably without leaving a writer-shaped hole in the wall.
'More scared now'
"Yes, I still do get scared. I actually am more scared now than I was when I first started, because I've developed such a hypersensitivity to this stuff now after all these experiences."
Bagans says this later, in one of the Haunted Museum's 32 other rooms. The heavy door can't quite block out the calliope music that echoes from another room. Funhouse-style statues and dolls that could put Annabelle to shame threaten to overtake the small space. It's as though the room were designed to be the last one that Mike and Frank would wander into in the terrifying final episode of "American Pickers."
The Dybbuk Box is one of the featured attractions of "Ghost Adventures Live," a four-hour Travel Channel special scheduled to broadcast from the museum at 5 p.m. Wednesday.
According to a press release, "Bagans will attempt to open the Dybbuk Box, quite possibly evoking paranormal mayhem."
But Bagans isn't so sure about that considering what happened the second — and, as of now, the last — time he touched it.
From perfectly normal to paranormal
Around 10:30 p.m. June 22, rapper Post Malone stopped by the Haunted Museum after his concert at the Park Theater.
"We're just having fun, just a couple of buddies hanging out," Bagans recalls. "Everything's perfectly normal."
Or at least as normal as could be expected inside an attraction that's arranged like a sort of Planet Hollywood of the Damned.
The two decided to enter the room that houses the Dybbuk Box, but they ran back down the stairs as soon as they heard a little girl's voice. They eventually went back and, for reasons he can't explain, Bagans says he wanted to remove the box from its case. As soon as he touched the object, Post Malone put his hand on Bagans' shoulder.
"It was like somebody put, like, a Taser of fear onto me," the 41-year-old Bagans explains. "I began crying. I began screaming. I began hyperventilating."
Security video from that moment plays on a loop in the antechamber of the Dybbuk Box room. The monitor hangs above the case displaying a costume that Matisyahu wore in "The Possession," the 2012 horror movie that the box inspired.
After that, the two lost track of time. A check of the health app on Bagans' phone revealed they went up and down those stairs 84 times that night.
The next day, Post Malone sent Bagans a photo of a massive bruise that he didn't remember receiving. In the ensuing weeks, the rapper's jet had to make an emergency landing when two of its tires blew out, his Rolls-Royce was T-boned by a Kia, and gunmen broke into his former home looking for him.
"I don't know if I'm going to open the Dybbuk Box," Bagans admits. "We're going to see what happens and what progresses."
Trying to 'summon things'
He does, however, promise that "Ghost Adventures Live" will include a "multiple-event investigation" involving his team, as well as electrical engineers, psychic mediums, an exorcist and Wendy Binks, aka Lady Snake, a "dark witch" from England.
"In a mansion full of paranormal-charged artifacts, I wanna bring in people who are also charged," Bagans says, "and bring in also some people that have the abilities to develop some really scientific-based equipment."
He's also planning to re-create some of the dark rituals that were rumored to have taken place in the museum's basement during the 1970s.
"We're gonna take things out of their cases. We're gonna touch them. We're gonna try to summon things. And we're gonna just investigate what's already here at the mansion."
Another live investigation
"Ghost Adventures Live" is the franchise's first special to air in real time since Oct. 30, 2009, when the Ghost Adventures Crew took part in a seven-hour live investigation of West Virginia's Trans-Allegheny Lunatic Asylum.
Bagans acknowledges that the Halloween event is a great way to celebrate the 10th anniversary of "Ghost Adventures" — the new season begins at 9 p.m. Saturday, Nov. 3 — as well as the museum's first year in business.
"The things that we've been experiencing in the last year — people, guests, things that I've experienced, my staff — it was a no-brainer to just do something here live," he says. "There's just so many different elements of what can be contributing to the hauntings here."
Even so, he's no fan of live investigations.
For starters, Bagans is never sure how he'll react, and he isn't thrilled with the idea of his unedited emotions being broadcast around the world. He happened to be facing away from the security camera that captured the incident with Post Malone, otherwise the memes would have been enough to break a man.
"I'm not crazy about live, because when you do a proper paranormal investigation, it takes a lot of time, and you don't know when things are going to happen. When we do an investigation on 'Ghost Adventures,' we could be there for 10 hours. So we're showing you 20 minutes of the best parts."
Still, Bagans is pulling out all the stops to try to ensure excitement during the special.
"I'm doing things to try to open those veils, to summon the spirits, and bringing in these people that I know have the abilities to do that. The best of the best.
"So there's very, very good chances that some very crazy things are going to happen."
Cheer on the crew
Fans who want to be a part of "Ghost Adventures Live" can participate outside the Haunted Museum, 600 E. Charleston Blvd.
Plan to arrive by 3 p.m. Wednesday to cheer on Zak Bagans and the Ghost Adventures Crew.
Filming of the crowd scenes is scheduled to end at 6 p.m.
Related
Zak Bagans has a 'new' Camaro, one with a cultish history
Zak Bagans displays Jerry Lewis items at Haunted Museum
Charles Manson's ashes used in painting at Haunted Museum in Las Vegas
Contact Christopher Lawrence at clawrence@reviewjournal.com or 702-380-4567. Follow @life_onthecouch on Twitter.