MSG Sphere's opening, return of Garth Brooks will light up 2023
Updated January 21, 2023 - 1:02 pm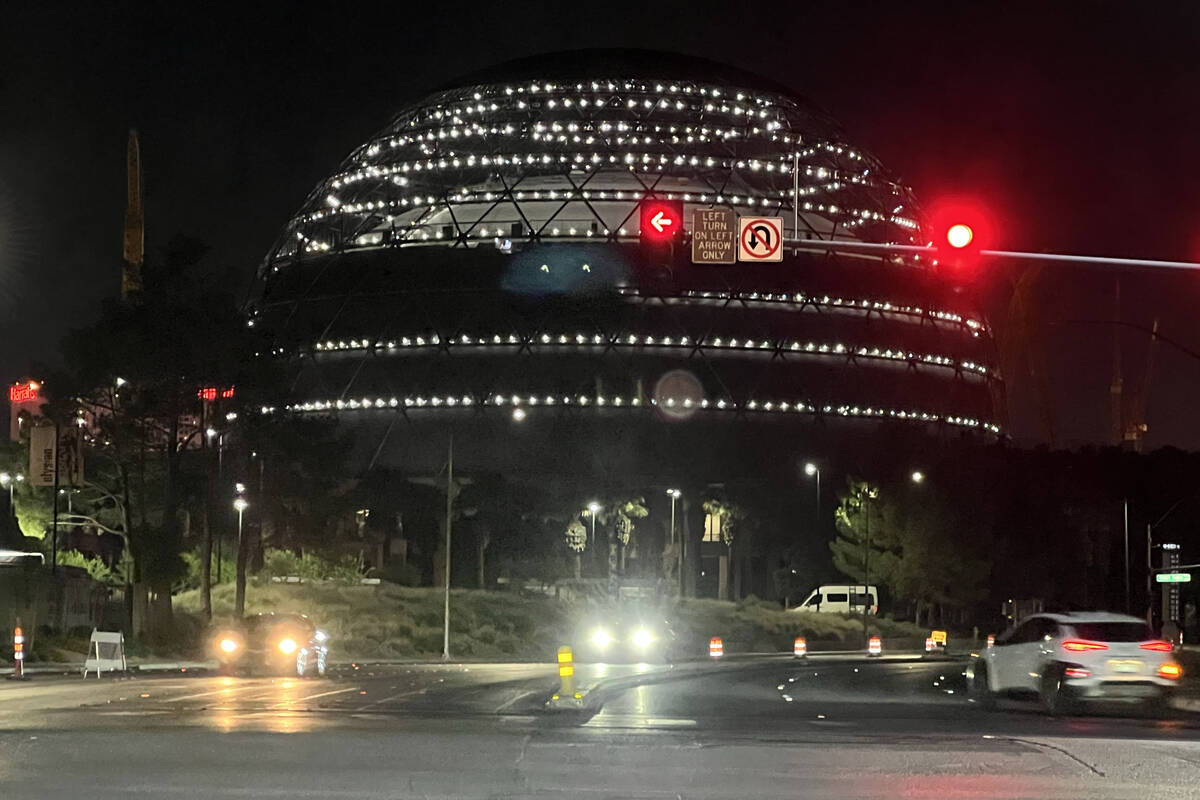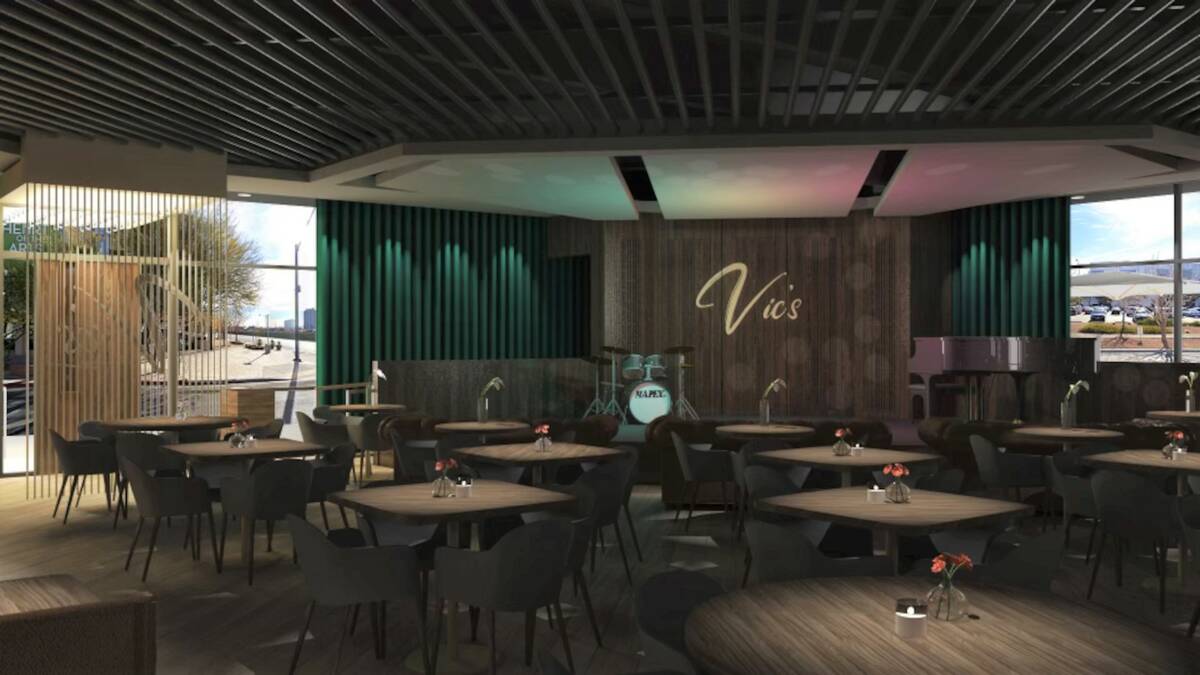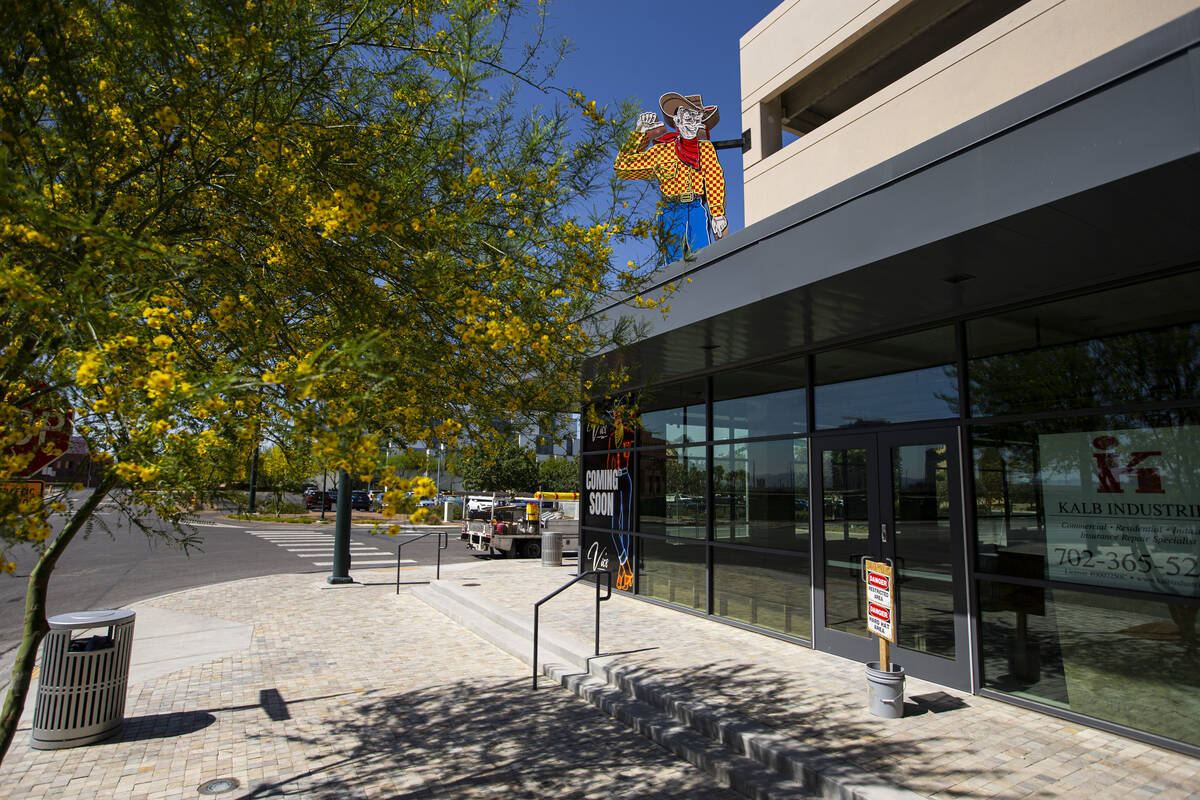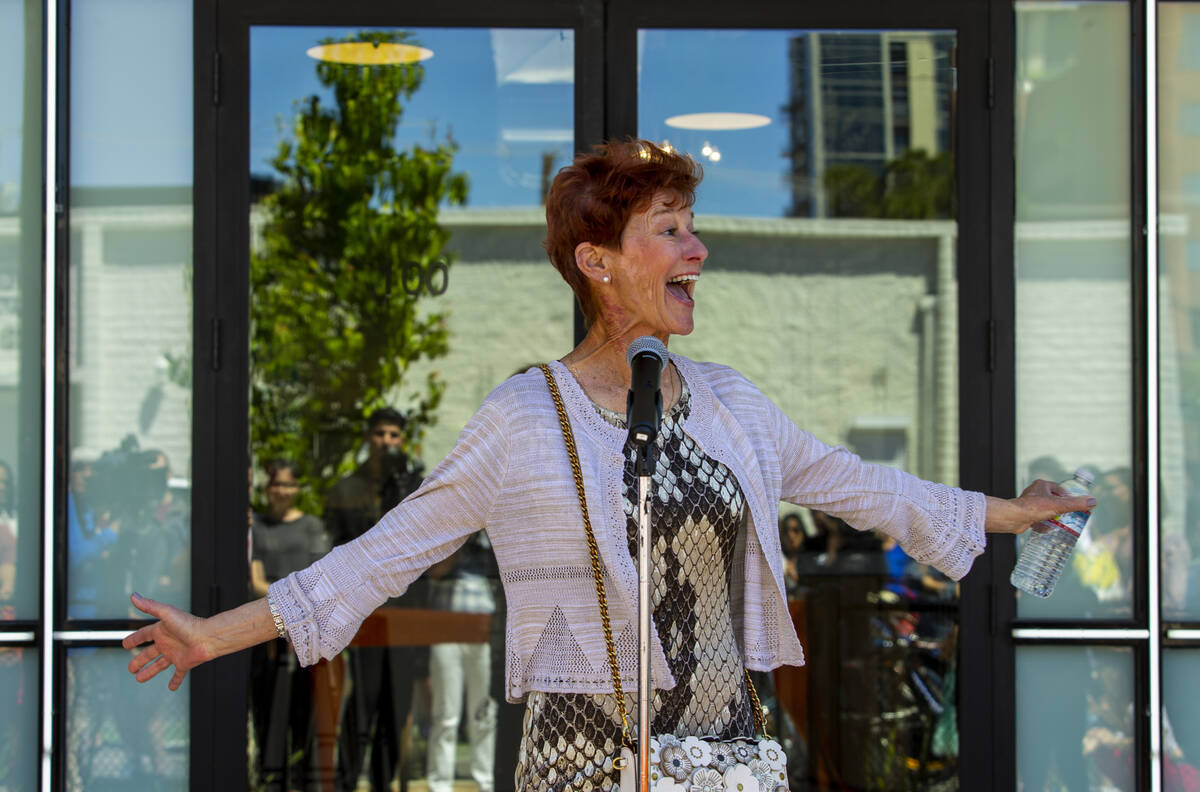 The MSG Sphere can be likened to a wrecking ball, if that wrecking ball had an exosphere and could house 17,500 people. But the round fortress just behind Venetian/Palazzo is to demolish what we've come to expect from Strip productions.
This is why the $2.2 billion venue leads the most compelling entertainment topics and subjects entering 2023. Run it:
The Sphere
The big bubble is constructed primarily for concert productions and projected shows. U2 leads what we expect to be four artists in the U2 strata to play the venue, after the legendary rockers open the venue in September.
These shows are to be designed specifically for The Sphere, so we won't see (for example) a Harry Styles one-off tour stop. Production costs for a single show are too high to turn a profit. But The Sphere can handle, say, "The Harry Styles Vegas Spectacular" (again, for example) over multiple weekends.
Such names as Styles, Billy Joel and Bon Jovi have been volleyed around The Sphere's development.
Entering '23, U2 is the only one we fell confident about, anticipating 12 shows over six weekends, all Fridays and Saturdays. A caveat emerged in December, as drummer and co-founder Larry Mullen Jr. has said he's not performing live with the band in '23. Still, we would wager U2 is going onstage, with our without him, to borrow a phrase.
But as music fans play who-can-fill-the-Sphere with these superstars, know that live-music events are just a segment of the venue's programming. We're feeling a custom-designed production-projection show, like about an hour long, to run daily throughout the year to be The Sphere's anchor. Concert productions will fill out the schedule.
A final note about The Sphere, which I noticed on my first visit: Seat design is important. The venue expects 17,500 fans to enjoy a fully immersive, 360-degree theatrical experience projected all around the hall. During my hard-hat tour, it seemed the crowd would be facing forward, toward the stage. Some flexibility with those seats would be helpful.
Garth Brooks
The Las Vegas landscape has evolved immeasurably since Brooks opened at Encore Theater in 2009. The Riviera was actually still standing when Brooks premiered; T-Mobile Arena, Allegiant Stadium and Dolby Live are among the venues that have opened since, and Brooks has played them all.
So the question is not if, but how, Brooks will advance the cause as he opens at the Colosseum at Caesars Palace. He has talked of calling out to band members from the crowd to join for specific numbers. Love that. Brooks showed in his Encore shows, and later at such massive performances as Allegiant Stadium, the gift of connecting with an audience. That is crucial to grabbing Vegas audiences, and he owns it.
Celine Dion
We remain optimistic she'll be healthy enough to take the Resorts World Theater stage this year. This has been a grind, certainly, as she's battled the rare condition Stiff Person Syndrome. But Dion has earned the time to be at her best to reclaim her lofty position among Vegas entertainment royalty.
Meantime, Rolling Stone has unintentionally created international news for Dion by leaving her off its list of top 200 singers of all-time. Yes, it's an astonishing omission shared by Tony Bennett and Dionne Warwick, among others. You'll find some favorites left off this lineup.
But these lists are entirely subjective, non-binding, and designed to create conversation. Having covered Dion for 20-plus years in Las Vegas, my sense is this won't phase her one bit. She has greater priorities entering the new year.
The Beverly
A downtown, multiple-Cool Hang Alert is nearing its opening on the corner of 6th St. and Bonneville, next to the well-established The Writer's Block at The Lucy. This is corner is evolving as a place to take tourists who want a different color of Las Vegas. We're told the cultural center funded by The Rogers Foundation will be open by the end of Q1, or March 31, as the commoners know it.
Beverly Rogers' confidant Kip Kelly has initiated the programs Lit (for literature), Film (for independent film projects) and Live (for live entertainment). Most recently the venue has announced a Lit partnership with The Writer's Block, and its co-owners Scott Seeley and Drew Cohen. As Kelly says, "Collectively, we will create the ultimate place for honest storytelling scenes and engaging literary experiences."
A 146-seat theater anchors the annex. The outdoor Seque venue hosts such Lit events as book signings and readings, along with live jazz. The venue will serve beer, wine and FizzyWater. It's a fine spot to cruise your vintage 1967 Mercury Cougar, which the Rogers family can appreciate.
Vic's
Adroit Las Vegas music-club figure Chris Lowden has plowed through myriad challenges to establish a Feb. 10 opening for Vic's Jazz Italian Bistro. The new venue is easy to spot with its replica, neon Vegas Vic sign out front. It stands across from the Ruvo Center on Robin Leach Way, and also the Smith Center and Discovery Children's museum on Promenade Place.
This is to be a sophisticated space to socialize, drink and dine (so where a fragrance). Lowden is planning for topnotch jazz artists to play the space. Percussion great Jeff Hamilton played friends-and-family parties in December.
Lowden's family is famous already for its Vegas roots. His father, Paul, owned Sahara and Hacienda over the years. He's also a fabulous keyboard player. His mom, Sue Lowden, is a former state senator and KLAS Channel 8 news anchor.
Vic's will be open around-the-clock once it loads in its gaming machines. No date announced has been for that momentous occasion, but we promote a high-quality, 24/7 hang. The club fills the void for those leaving the Smith Center after performances (especially The Composers Showcase of Las Vegas at Myron's).
Cool Hang Alert
How about a CHA "quad" at the Westgate: NPerson, the R&B couple of Sean and Brandon Godfrey, play International Bar from 8 p.m.-11 p.m. Wednesday and Thursday. High Rocktane is up 8 p.m.-Midnight on Thursday. Block Party, which brings the party, is from 8:30 p.m.-12:30 a.m. Friday and Saturday. The I Bar is easy to find, just off the main entrance. No cover, take a high top or the dance floor.
John Katsilometes' column runs daily in the A section. His "PodKats!" podcast can be found at reviewjournal.com/podcasts. Contact him at jkatsilometes@reviewjournal.com. Follow @johnnykats on Twitter, @JohnnyKats1 on Instagram.