Fiddlestix has Unicorn Grilled Cheese on their secret menu — VIDEO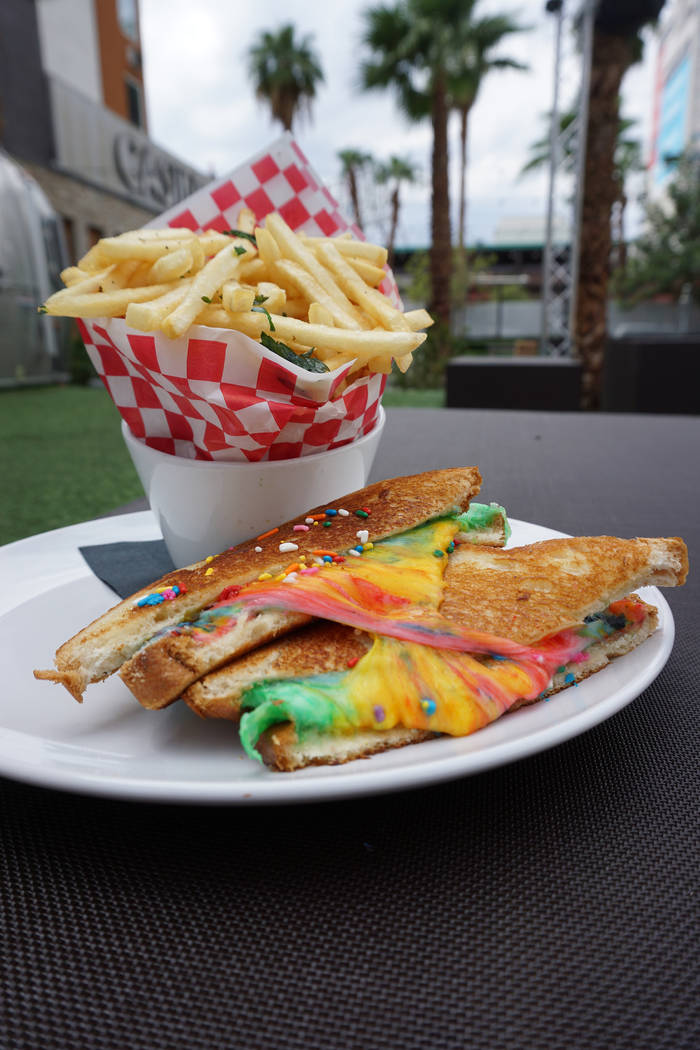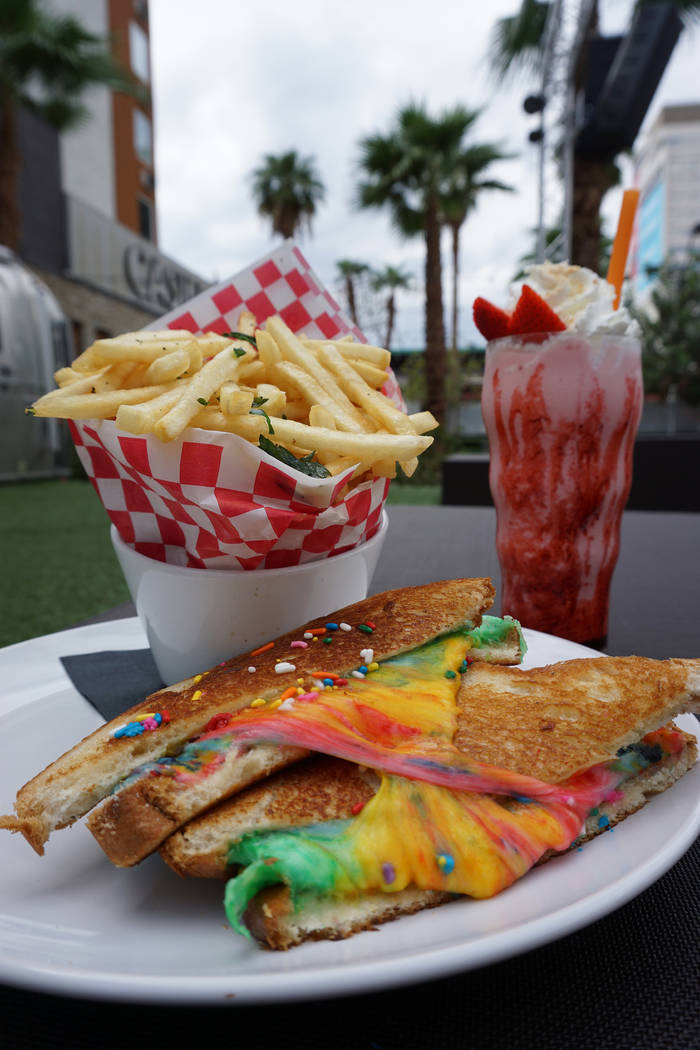 Unicorns may be fictional — or not, depending on your point of view — but the Unicorn Grilled Cheese at Fiddlestix at the Gold Spike is the real deal.
A secret menu item, it's a melange of Swiss, provolone, mozzarella, Gouda and havarti cheeses, all warm and melty on Pullman bread, the colors provided by sprinkles. It's $9.