Restaurant server leaves job to start Las Vegas 'foodie' tour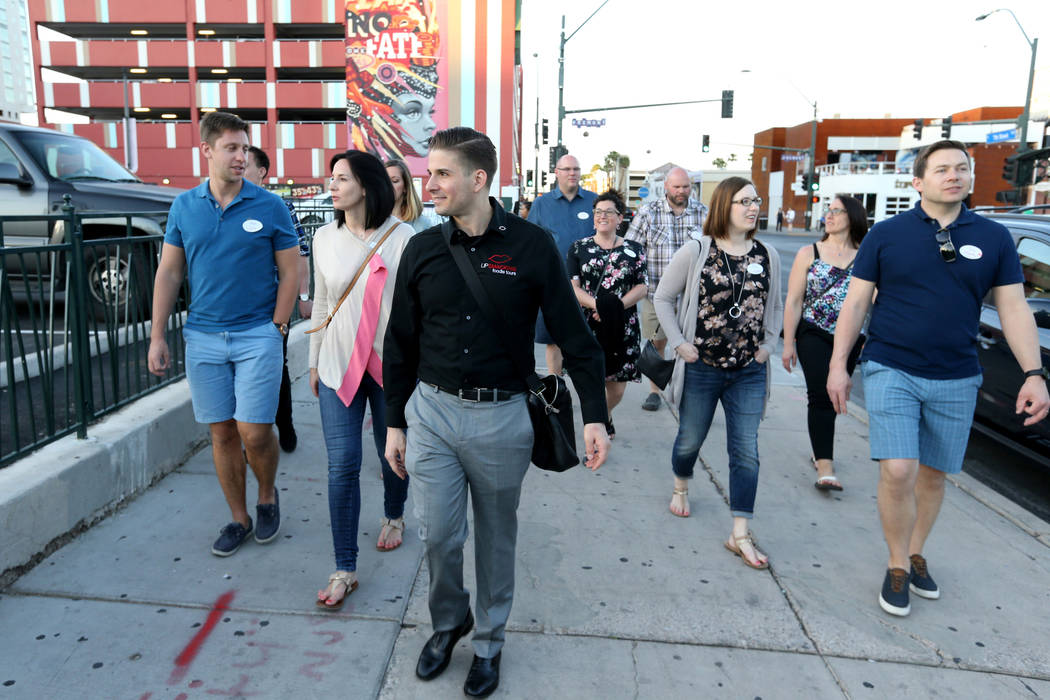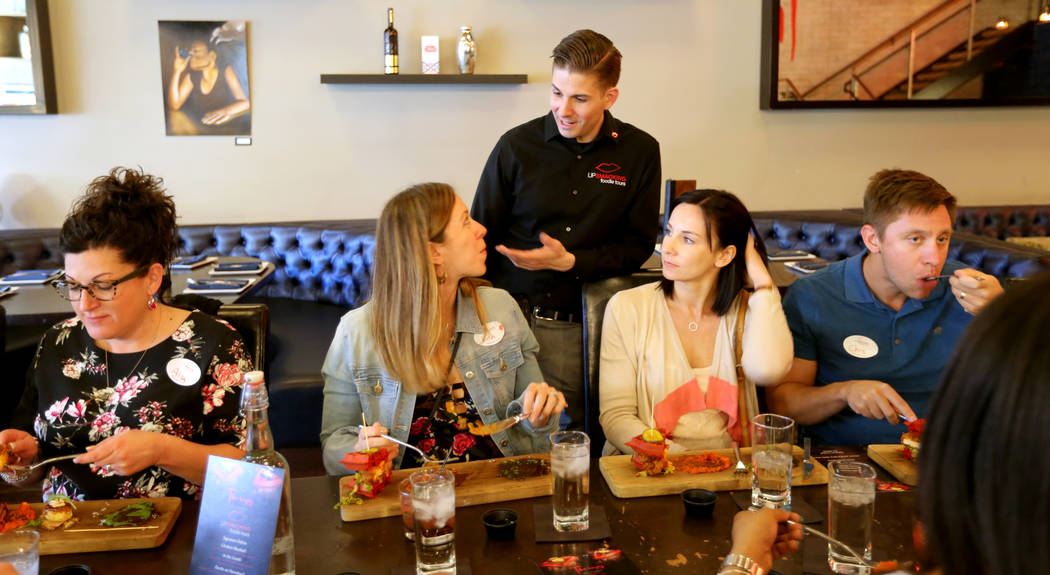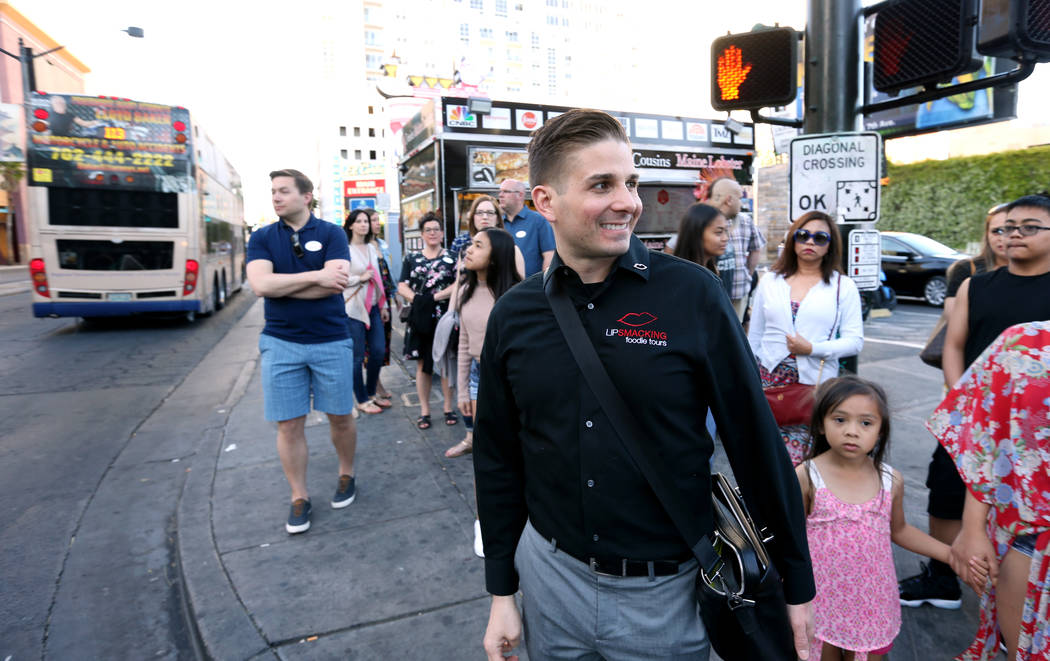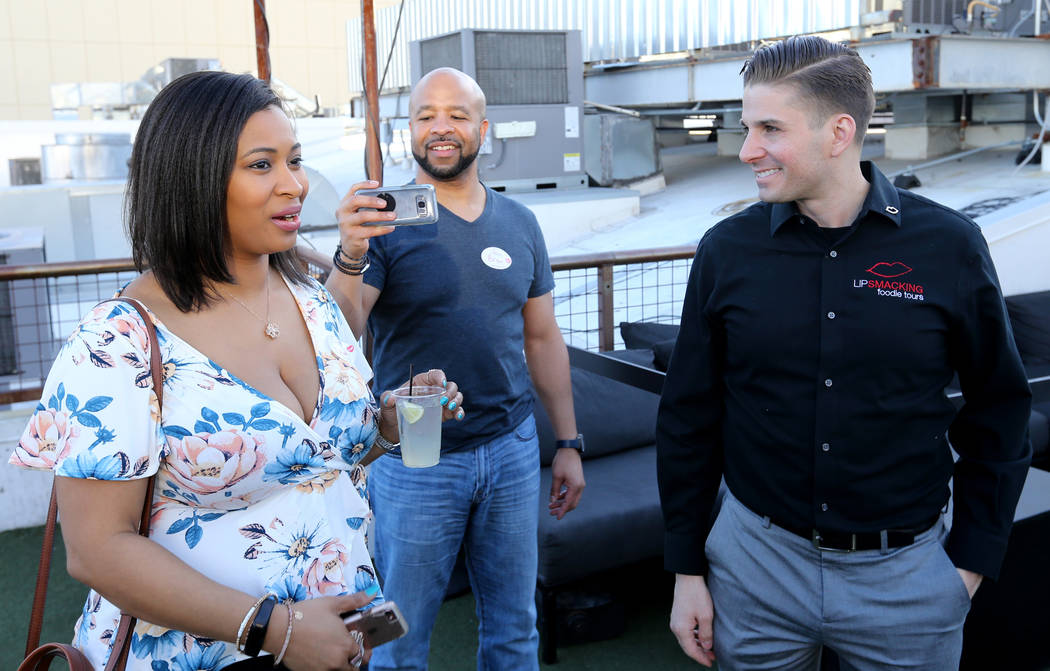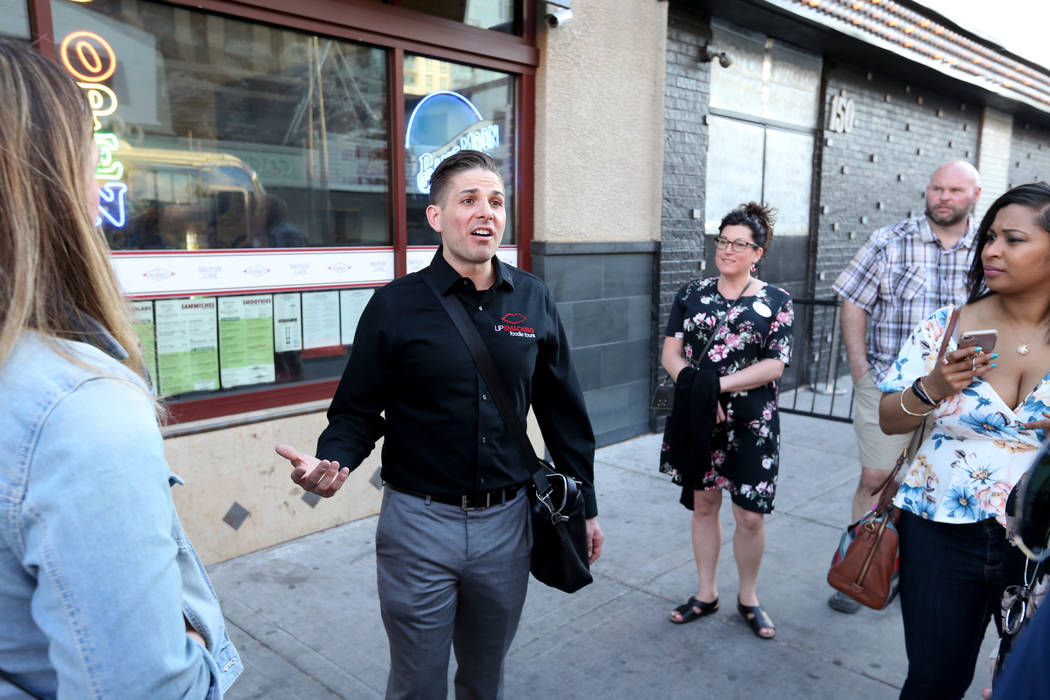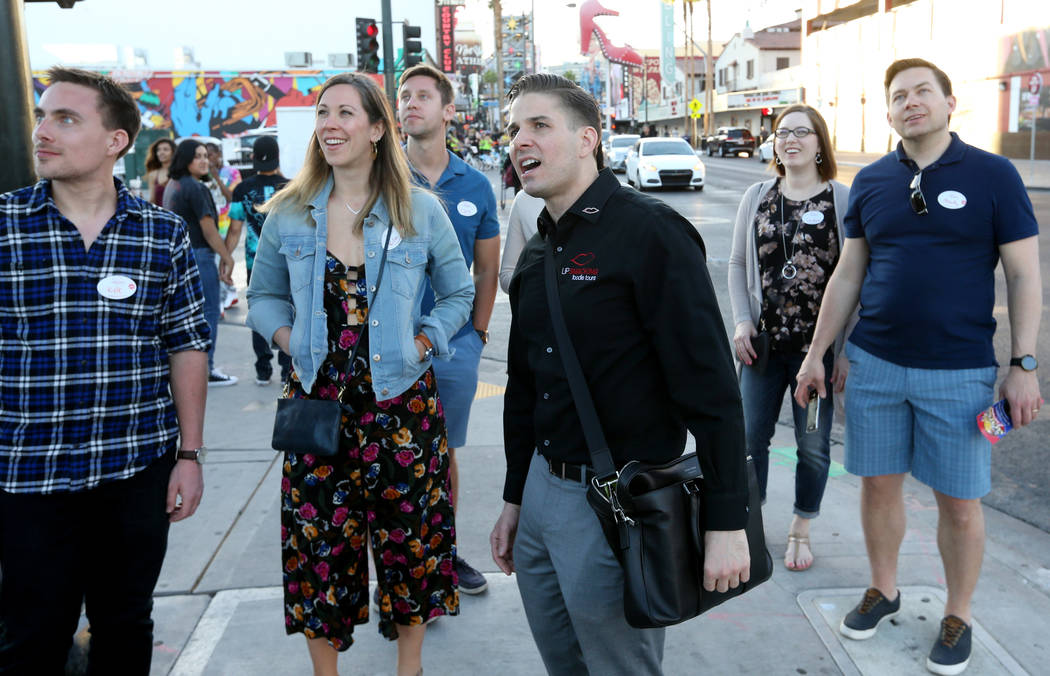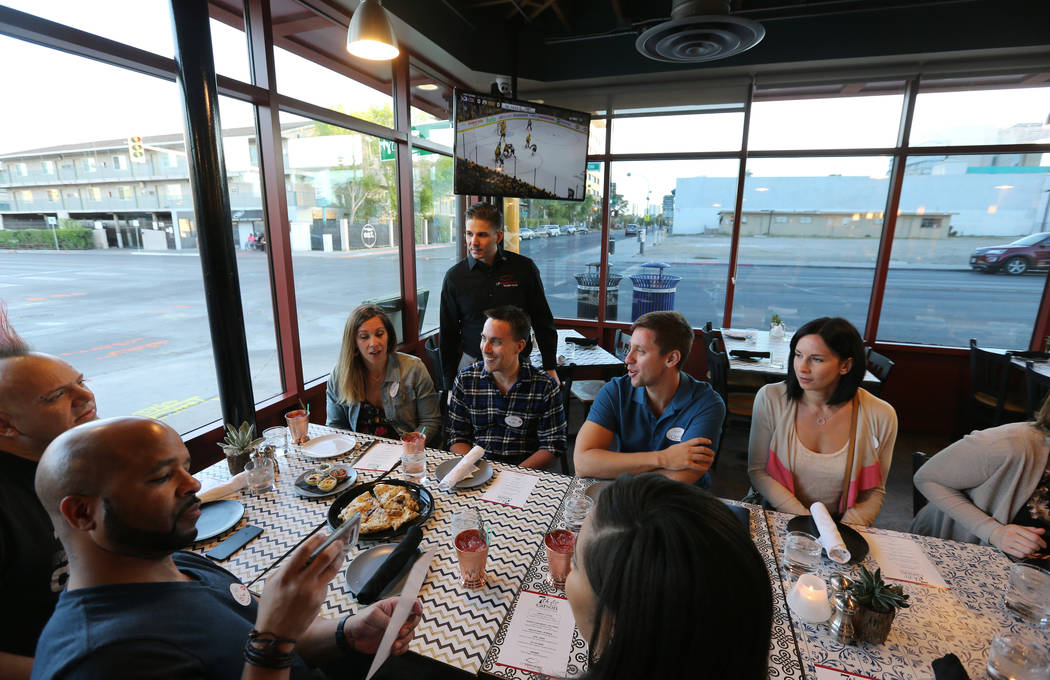 Vegas Voices is a weekly series featuring notable Las Vegans.
Donald Contursi worked as a server in some of the top restaurants on the Strip before founding Lip Smacking Foodie Tours, which offers walking tours of restaurants on and off Las Vegas Boulevard, offering participants food samples and tidbits of history about the places they visit. In the three years since, the company has grown from giving three or four tours a week with an average of four guests apiece, to a full-time business with a staff of four that provides two or three tours a day, with an average of 10 guests apiece. Its two most popular tours concentrate on Aria and The Cosmopolitan of Las Vegas on the Strip, and the Fremont East district downtown.
We spoke to Contursi about the evolution of the business and how he sees Las Vegas through the eyes of his customers.
Review-Journal: How did your restaurant background prepare you for this venture?
Contursi: I was a food server, and I worked all over town: Social House at Treasure Island, Sushi Samba, STK, Gordon Ramsay Steak. At Social House, people would let us order for them, and that was rewarding because now you're getting to take charge of people's palate and create an experience for them.
What inspired you to start giving tours?
If I'm not from a city, and I have someone who knows the city cart me around, and show me where the best places are and give me tidbits, that's awesome. So with my knowledge of the restaurants, and the dishes they're known for, I thought it would be nice to showcase what they're famous for and provide an experience.
Was it a difficult decision to do this full-time?
It was scary, because I never imagined starting my own business. To turn in a resignation at a union steakhouse (making) $100,000 a year was scary. But I had a customer who came on the tour that told me I had to jump, I had to do it. And I knew I had something special because of all the people taking the tour telling me it was amazing. I had to get the word out, and the only way would be to quit my job and do it full time.
How are the Strip tours and the downtown tours different?
The Strip (tour) is all the high-end award-winning restaurants: more gourmet and fine-dining. It's a very VIP experience to have your table waiting for you at these outstanding new restaurants. And then downtown is more of where the locals go — all the new up-and-coming restaurants driven by the chefs, who are sometimes the owners. So it's more of a casual, laid-back scene.
What surprises people the most?
Downtown, they're really taken aback. We're showcasing a side of Vegas that a lot of people are unfamiliar with, and they don't associate Las Vegas with. They see children playing in the (Downtown Container Park) playground. And they hear about Ernie (Loya) who used to work at Zappos and now has his own barbecue place, and (they hear about) The Laundry Room. So they leave with something they didn't come with. It's a memory, and experience, not just great food.
Are most of your guests familiar with downtown before the tour?
Very, very few even know what downtown is, (other than) "old Vegas" and the Fremont Street Experience. They think of it as touristy and loud, and maybe not so much to their taste. And then when they come to the Fremont East district, they're not expecting it. I feel that it resonates with people as a real true community. They're immersed in a different culture of Las Vegas, and it resonates with them.
How do you see the restaurant scene evolving?
The Strip continues to evolve with more stiff competition, new restaurants changing out, even at the newer resorts. And then downtown, even restaurants that we have people rave over, some of them haven't made it: Itsy Bitsy (Ramen and Whiskey), Glutton. Downtown doesn't have the exposure that it deserves. There are so many people who would love the restaurants down here if they just knew about them. I hear it after the tours, every time.
Getting to know Donald Contursi
Underrated/overrated? Underrated: Sandwiches at The Goodwich. Overrated: Viral videos on Facebook of oversized dishes and controversial fusions.
Everyday ritual? Catching up on email over an hour on the StairMaster.
Favorite indulgence? Over-ordering when excited to try a restaurant.
Most notable recent achievement? Becoming Vegas' highest rated experience on TripAdvisor & Yelp.
Food you could eat every day? Salmon poke with spicy ponzu or yuzu.
Where would you live if not in Vegas? If my mother didn't persuade me to move to Las Vegas with her, I would still be living in my hometown of Chicago.
If you had $1 million? I would advertise like Topgolf.
Contact Al Mancini at amancini@reviewjournal.com. Follow @AlManciniVegas on Twitter.