Summer cocktails are hot in Las Vegas
Updated July 9, 2019 - 9:45 pm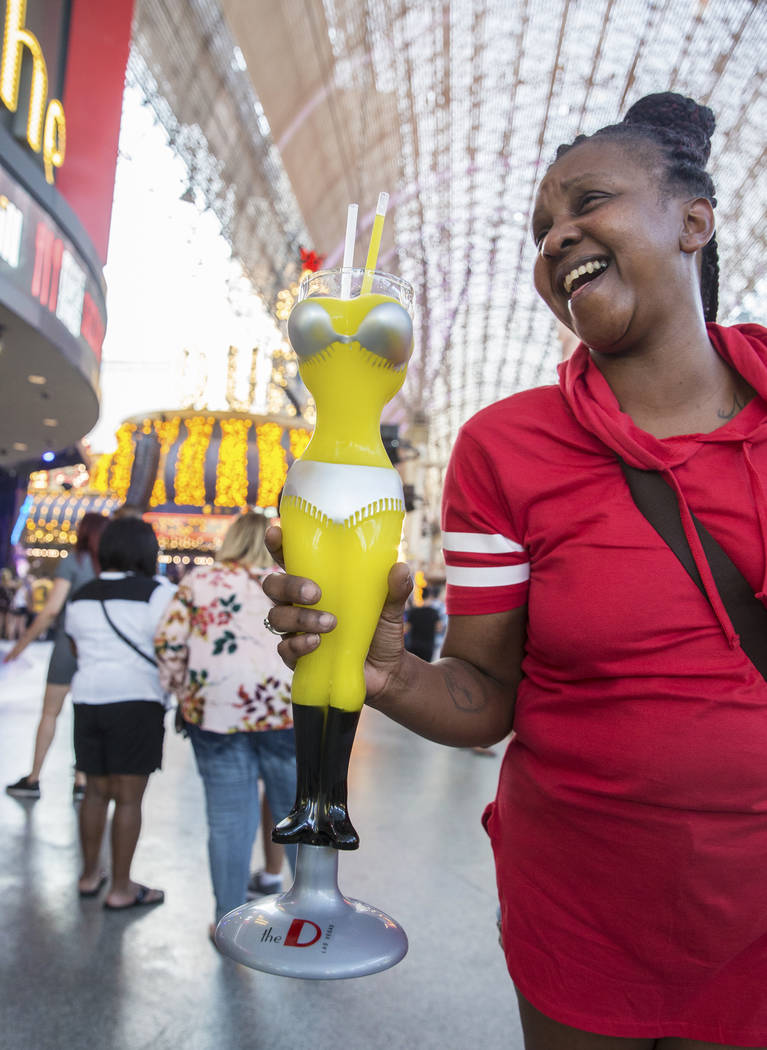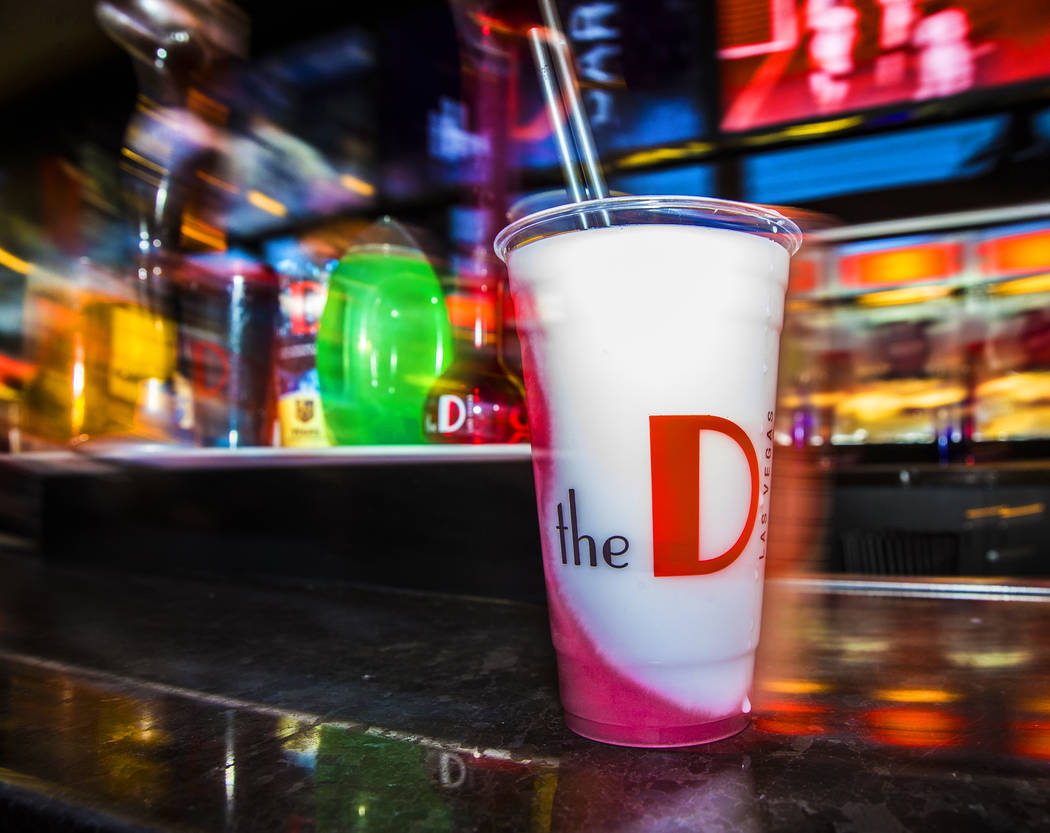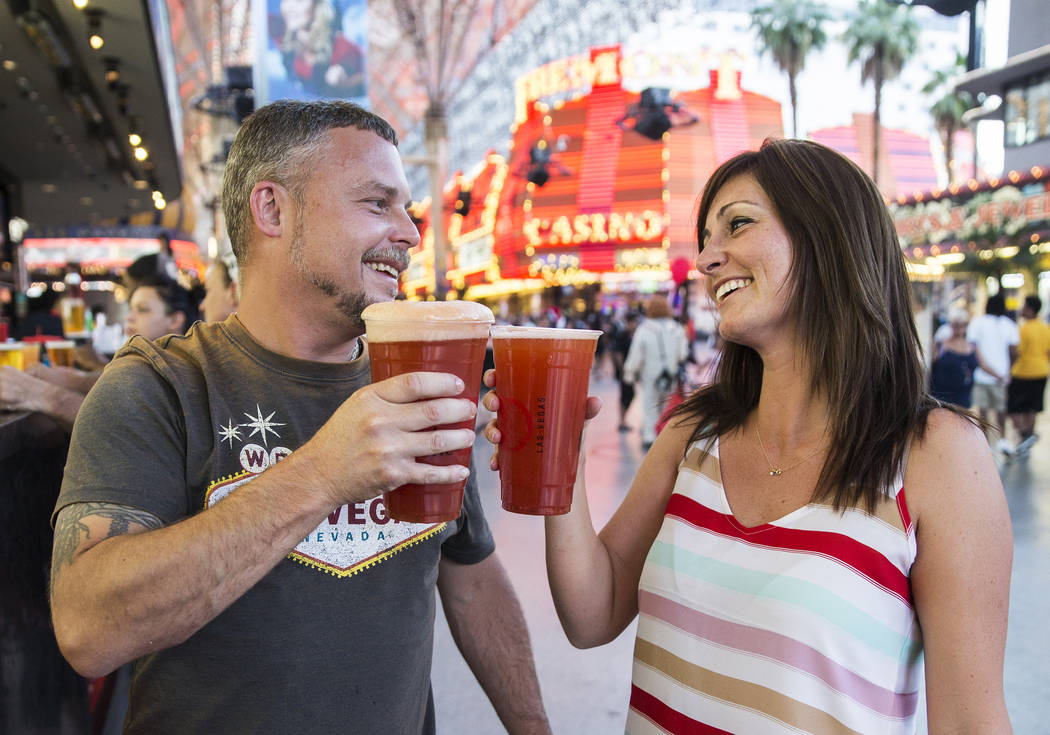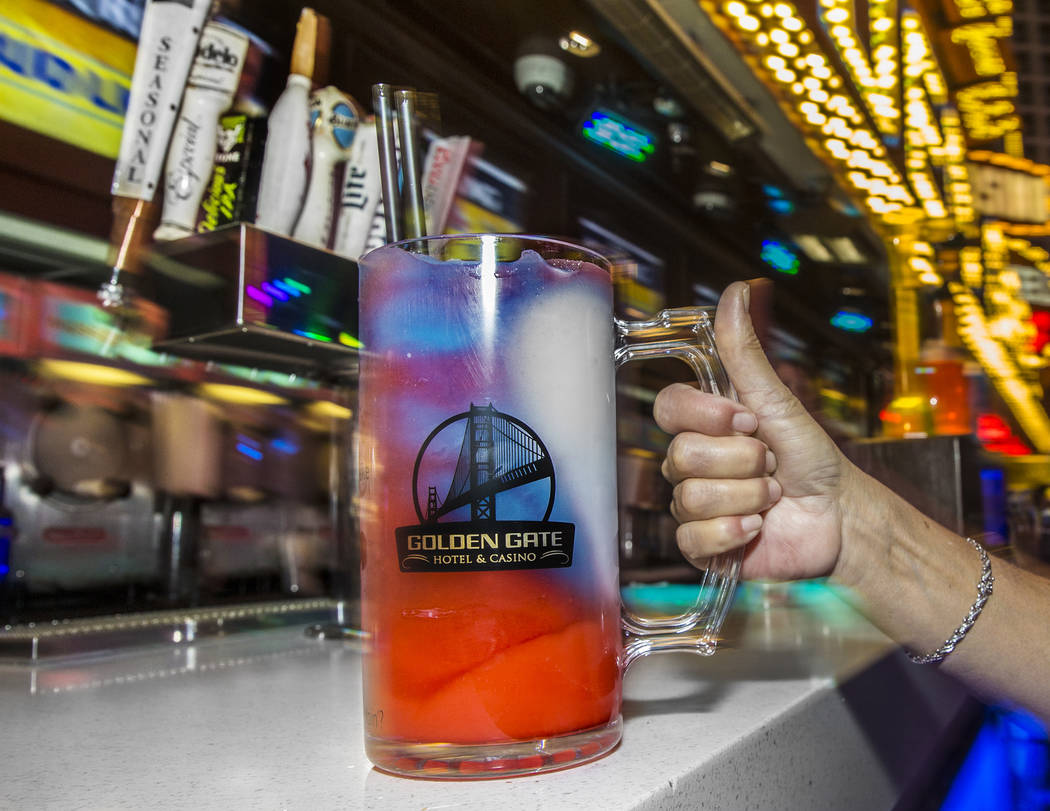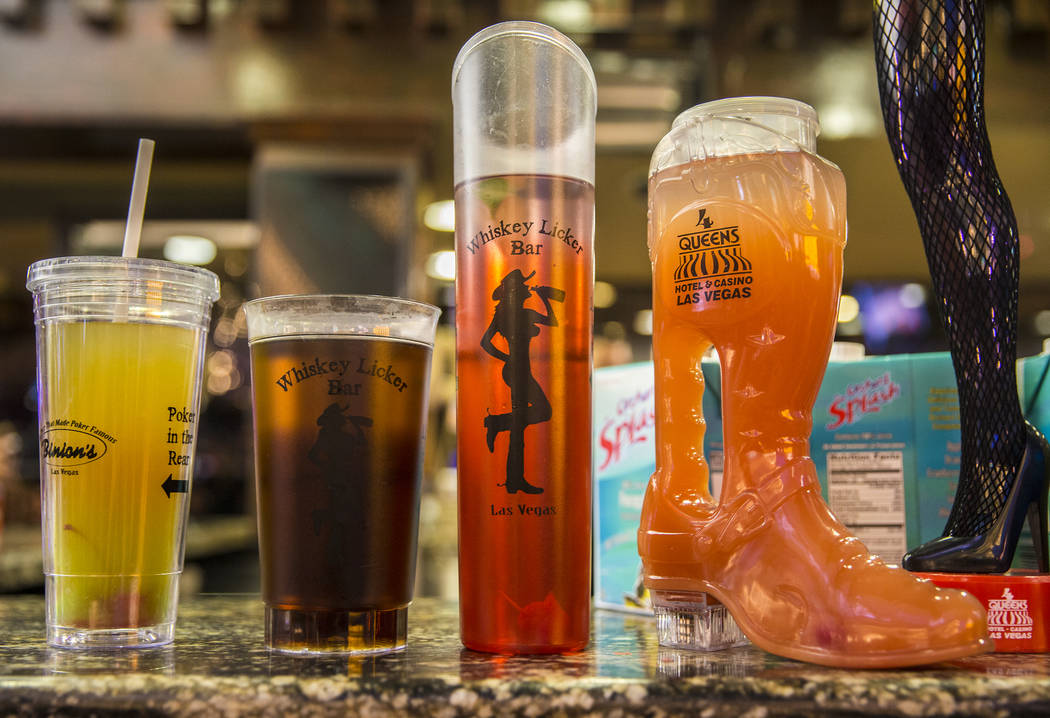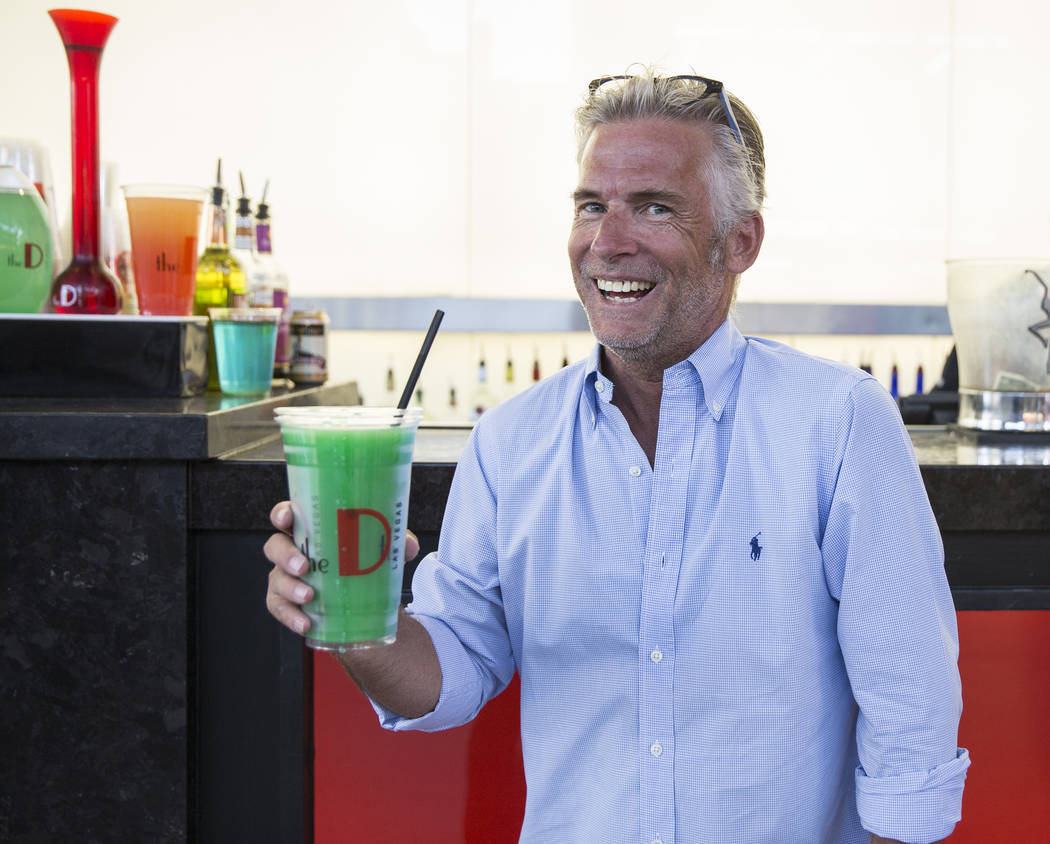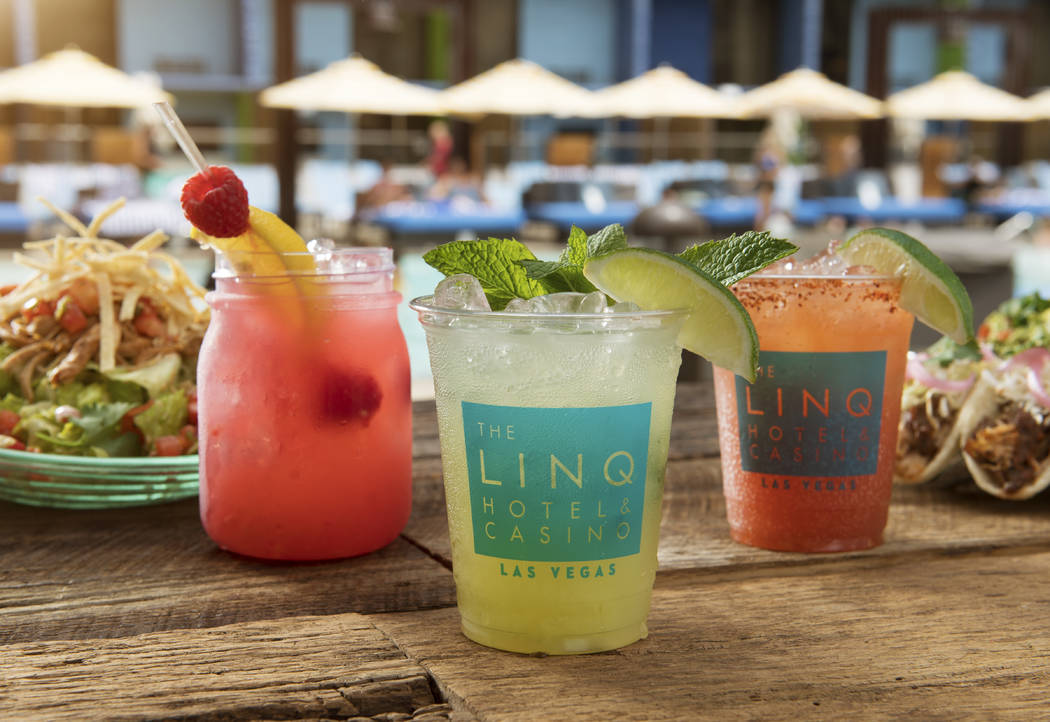 A good cocktail hits the spot any time of year. But as temperatures rise into the triple digits, we may seek different kinds of adult beverages. Whether you're a local or a tourist, hanging by the pool, cruising the Strip or grilling in the backyard, summertime beverages are in a category of their own. Of course they need to be cold — really cold. But what else satisfies thirst during these dog days? We asked experts for a rundown of the classics and latest trends.
Taste of the tropics
When it's hot, you can't go wrong with a tropical drink. Local bartenders say the classics are still in.
"A lot of people's best memories of a vacation are usually drinking by a body of water," says Mariena Boarini, chef mixologist at The Cosmopolitan of Las Vegas. "And a lot of those do tend to be in tropical locales. So whether you had a tiki drink or a margarita by a beach, that's just such a strong memory, there will always be a place for the tropical drinks, the tiki drinks and things like that."
Kaos Dayclub's Sam Tiano agrees.
"The pina colada and the daiquiris, those are always kind of the traditional, frozen, 'I'm going to the resort and I'm going to have a frozen drink!' cocktails that'll probably never die."
Marshall Altier, corporate mixologist for MGM Resorts International, puts it a little more simply.
"Rum never goes out of style by the pool. Tequila never goes out of style by the pool. That's for sure."
One new twist that's sweeping Las Vegas pools is a grown-up version of Disneyland's Dole Whip. While the slushy pineapple cocktail first sneaked into our market as a year-round offering at Chinatown's Golden Tiki, you can now find a spin on it at multiple local pools.
From bitter to botanica
Tiano is quick to note, however, that those traditional drinks have a downside.
"Where those start to fall off a little bit, is they're super sugary."
As an alternative, bartenders are turning to different flavor profiles.
"You're seeing a lot more of the Aperol spirits," Altier notes. "And things like cucumber-flavored spirits (such as) cucumber vodka. St. Germain (elderflower liqueur), I'm seeing pop up on a lot of menus now. So floral, sort of refreshing flavors, those botanicals — like the Ketel One botanicals."
Boarini says gin drinks are also having a moment.
"Years ago, if you mentioned gin, people always wanted to bring up their grandparents. But now people really have come around to the reasoning that gin can be so crisp and light and refreshing in a poolside drink."
Cuckoo for coconuts
Another poolside cocktail trend is born out of the desire to undo the double-dose of dehydrating damage brought on by consuming alcohol in the hot sun. While the idea of staying hydrated is nothing new, bartenders have seized on the idea of using coconut water in cocktails to do the trick.
"Coconut water is everywhere now," Altier says. "Sort of spa-friendly, I guess, would be a way to think about it."
"There's the perfect hydration drink: coconut water," Tiano says.
Its effectiveness in preventing a dehydration hangover may be questionable. ("Anything you're doing that's helpful, it can't hurt," Boarini offers with a touch of skepticism.) But there's no question that serving cocktails inside shaved coconuts, branded with a hotel or bar logo, looks cool.
Rose (or frose) every day
While cocktails are king, chilled wine is also red-hot this summer, particularly the pink variety.
"We've seen a huge spike in rose wines," Tiano notes. "The idea is that it's very quenching. It almost seems refreshing, like you're not drinking alcohol."
Moreover, the wine lends itself incredibly well to frozen drinks, particularly the type that come out of a bar's slushie machines.
"I feel like everybody has a frose now," Boarini says. "But they're delicious."
Contact Al Mancini at amancini@reviewjournal.com. Follow @AlManciniVegas on Twitter.
Rocks or frozen?
Keeping drinks cold in summer's heat can be a challenge. So what's the best way to keep a summertime drink cold.
"In general, mixologists and bartenders steer clear from crushed ice and frozen drink cocktails, because the smaller the ice, the greater the rate of dilution," award-winning mixologist and author Brian Van Flandern says. The result, he explains, is a drink that will get watered down as the ice melts quickly.
"However, for pool cocktails, crushed ice and/or blended drinks are actually not bad because they're meant to be consumed quickly. That's why when you're at an outdoor event or at a pool, crushed ice and/or blended ice are always in fashion."
If you prefer to imbibe more slowly, you'll still want to avoid drinks on the rocks or crushed ice, opting instead for blended drinks that come out of a frozen drink machine. The fact that the ingredients are mixed before being frozen prevents them from diluting as they melt.
It will still, however, make a difference whether the bar adds the alcohol in the machine, or freezes virgin cocktails and adds the alcohol after they're poured.
"Adding alcohol to the pre-mix is vastly superior to adding alcohol on top or on the bottom of the drink, Van Flandern says. "The reason is because it's mixed evenly throughout, and the bartender will have the chance to taste the cocktail before it's frozen and after it's frozen to make sure that it's balanced."
'Go big, or go home!'
Strolling the Strip or Fremont Street is a thirst-inducing tradition that the oversized souvenir cup was created to quench.
Strolling the Strip or Fremont Street is a Las Vegas tradition, regardless of the weather. To make sure their drink doesn't run dry between bars, many turn to another tradition: the oversized souvenir cup.
Larger resorts have standardized these reusable containers, opting for simple cups emblazoned with a hotel name, but more creative drinking vessels can be found, particularly on the Fremont Street Experience.
The four-block stretch between Main and Fourth streets is home to no fewer than a half dozen outdoor bars, each with a variety of novelty plastic cups. Some are simple: the "yard," the football and the massive 60-ounce stein with notations on how intoxicated you should expect to be as you empty it to various points. But there are also more inventive options, such as the cowboy boots and showgirl leg in fishnet stockings of Binion's Whiskey Liquor Bar and Cowgirl Up, or the plastic replicas of The D Las Vegas' lingerie-clad bartenders.
Portions range from 20 to 60 ounces and can be filled with any drink, including beer or mixed drinks. Some of the most popular are the pre-batched frozen drinks available to mix and match in 21 flavors outside The Golden Gate, and 18 at The D. Be warned, however. Those slushy concoctions come out of the machines averaging 12 percent alcohol by volume before party-hearty tourists are offered the chance to boost them with extra shots.
"This is only getting me started," said Deborah Chandler as she eyed a 60-ounce mixture of pina colada, watermelon and margarita with some extra hard liquor added on a recent Friday night. "I'm from Texas, so it's go big, or go home!"
Can I drink this here?
Given Las Vegas' liberal alcohol laws, it can be hard to know where and what you can drink when you step outside your home or hotel.
Neither the City of Las Vegas nor Clark County has a general prohibition on drinking in public. It's illegal in both, however, to consume alcohol in a container that was purchased in a store, in that store or within 1,000 feet of it. That means if you buy a beer in a 7-11 or Walgreens, you can't drink it in the store, the parking lot or nearby. The city also prohibits drinking that alcohol within 1,000 feet "of a church, synagogue, public or private school, hospital, special care facility, withdrawal management facility or homeless shelter."
The city also has special rules for the pedestrian mall at the Fremont Street Experience and the Fremont East Entertainment District against consumption from glass, metal, or containers that were sealed when purchased. Just to possess such sealed containers of alcohol, they must be in a sealed bag. That means you can't buy a beer in Walgreens, step out under the canopy and pour it into your plastic cup. If the Metropolitan Police Department catches you with a closed beer or a six-pack in a bag that isn't stapled shut or otherwise sealed, it can confiscate it.
"My biggest suggestion for people coming in here is to purchase from the casinos, purchase from the bars, and you're not going to have any issues whatsoever," says Lieutenant Dustin Butler of Metro's Downtown Area Command.
"But if you are to purchase off-sale liquor, just make sure you keep it in the bag. And then you just go to your hotel room or whatever and put it in a plastic cup and you're good to go."
Once you get outside the Fremont tourist corridor, however, and away from schools, medical facilities, homeless shelters, places of worship and stores that sell alcohol, you're free and clear to drink what you like in most of the city and county, so long as you don't violate public intoxication laws or get into a car.
Henderson, however, is a different matter.
"Basically in the City of Henderson, it's going to be basically prohibited to have alcohol in a public area, public street, public roadways, unless there is either a special event taking place where a permit has been obtained or it's a city facility where it's a city sponsored event where alcohol is allowed," says Rod Pena of the Henderson Police Department's Public Information Office.
You'll also want to be careful at county parks. According to Clark County Parks and Recreation's website, "It is prohibited to consume alcoholic beverages on roadways, parking lots, playgrounds, swimming pools, athletic fields, tennis courts, community centers and at youth events without prior approval of the Director of Parks & Recreation or designee."