How and where to get a COVID vaccine in Las Vegas Valley
Updated February 20, 2021 - 6:59 am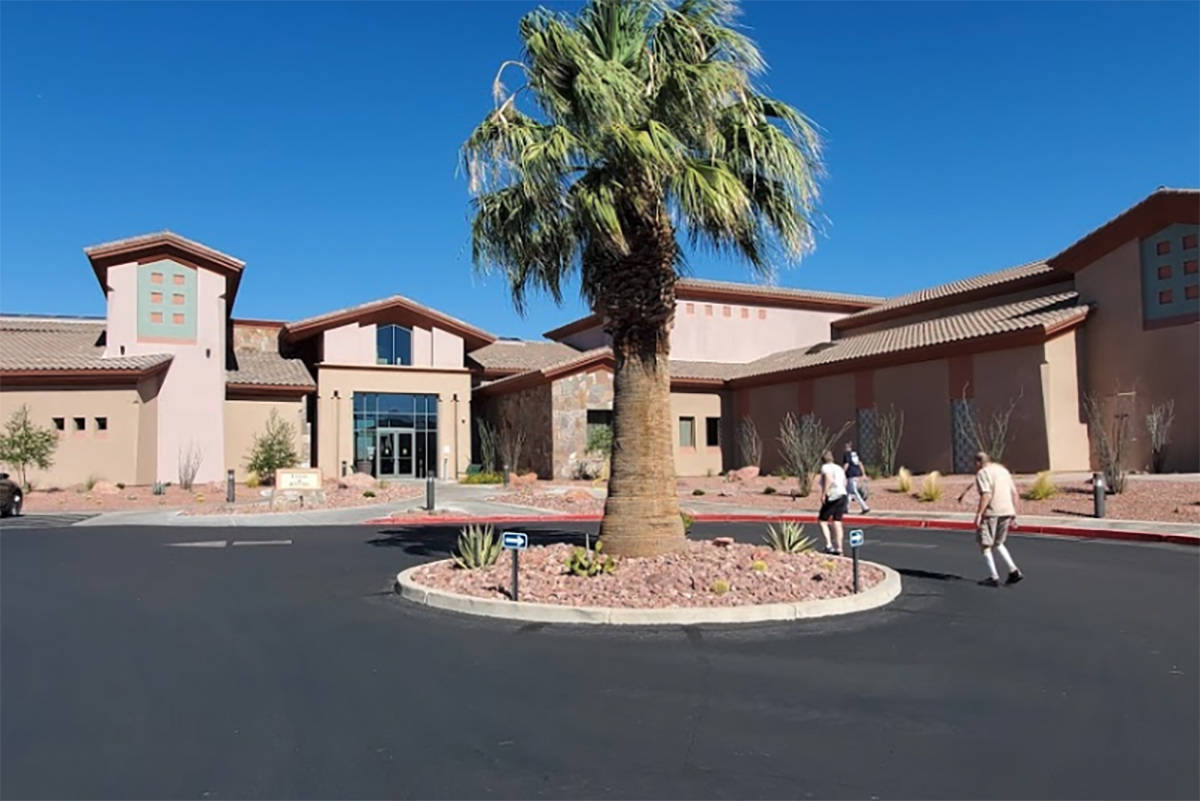 COVID-19 vaccination sites have expanded in the Las Vegas Valley, and information changes quickly as the state works to obtain additional doses.
Eligible are those age 65 and up, healthcare workers, public safety and security, and some in the Frontline Communitu Support group.
First-dose appointments will not be available the week of Feb. 22 at the Southern Nevada Health District or its partner clinics, because of delays in vaccine shipments resulting from storms paralyzing parts of the country. The district will administer only second doses next week. First-dose appointments at the health district and partner clinics will resume March 1.
The City of Las Vegas is offering vaccination appointments for those 65 and up and utility workers at two sites Feb. 24 and 25 from 8 a.m. to 3:30 p.m. each day, according to a release. Each location will offer 300 doses. To register for an appointment at Veteran's Memorial Community Center, 101 N. Pavilion Center Drive, visit https://clvveteransmemorialvaccine.youcanbook.me.
To register for an appointment at Centennial Hills Active Adult Center, 6601 N. Buffalo Drive, visit https://clvcentennialvaccine.youcanbook.me.
Walmart and Sam's Club have joined Smith's and Walgreens in distributing doses to Nevadans. Schedule at www.walmart.com/COVIDvaccine and www.samsclub.com/covid. Find the list of other pharmacies at immunizenevada.org/covid-19-vaccine-locator.
For Nevadans who live part-time in the state but who have driver's licenses or other ID from other states, proof of residency, such as a utility bill, may be needed. Problems are arising with people making multiple appointments and not canceling. More than 10,000 Las Vegas Valley residents have double-booked appointments. People can email covidvaccine-appointments@snhd.org or call the help line at 702-759-1900 if they need assistance to cancel.
The state has set up a call center to help answer questions about the COVID-19 vaccine at 800-401-0946. Agents will be available 8 a.m. to 8 p.m. seven days a week.
Second doses
Both Moderna and Pfizer second doses are now being offered at the Las Vegas Convention Center by appointment. Walk-in appointments are no longer available, the Southern Nevada Health District said Feb. 12. The recommended interval for second shots is 28 days for the Moderna vaccine, and 21 days for Pfizer, although they can be administered up to 42 days after the first shot, according to the U.S. Centers for Disease Control and Prevention. The convention center site is at 3150 Paradise Road, in the C-1 area of the facility's Central Hall and is open Tuesday through Saturday.
The district will be taking only those who got their first doses at these sites or events: the health district offices on Decatur Boulevard, Cashman Center, Western High School, Jerome Mack Middle School and vaccination clinics hosted by Las Vegas, North Las Vegas, Henderson and Touro University.
People with questions or who need assistance making appointments can call the health district at 702-759-1900. The line is staffed during business hours, Monday through Friday, from 8 a.m. to 4:30 p.m. Health officials said if no appointment times are showing as available, please check the calendar often as some availability opens.
Second dose appointments at the Cashman Center run through Feb. 20. The appointments are only for people who received their first dose of the Pfizer vaccine on or before Jan. 21, or people who received the first dose of the Moderna vaccine on or before Jan. 15.
Some community clinics are requiring people to return for the second dose at the same location. This includes pharmacies, Roseman University, UMC at Encore and UNLV or CSN. Bring the vaccination card.
Here are some Las Vegas Valley locations administering first doses of the vaccine, resuming March 1.
Cashman Center
The clinic will have appointments available for seniors 65 and up and others in priority vaccination groups from 8 a.m. to 4 p.m. Tuesday through Saturday. Appointments are available on the health district's website at covid.southernnevadahealthdistrict.org/vaccine/distribution/, and appointment availability opens a few days in advance. Some walk-ins are now accepted.
Encore resort/UMC
A University Medical Center vaccination center at the Encore resort opened inside the Strip property's convention space, near the self-parking garage. Appointments can be scheduled online at umcsn.com/COVIDvaccine or by calling 702-383-2619. Eligible are health care workers, those over 65 and public safety and security front-line workers. It will operate Monday through Friday.
SNHD
People age 70 and up and those with mobility issues can book an appointment for Feb. 22-24 at the health district main office at 280 S. Decatur Blvd. in Las Vegas. No walk-ins are accepted. Appointments are limited.
UNLV Main Campus
Seniors age 65 and up, healthcare workers, public safety and frontline support workers can book appointments at the Student Union Monday through Friday. No walk-ins are accepted.
CSN Henderson
Seniors age 65 and up, healthcare workers, public safety and frontline support workers can book appointments at the Student Union Monday through Friday. No walk-ins are accepted.
Boulder City
Boulder City started two vaccination clinics that are open from 8 a.m. to noon and 1 to 3 p.m. Monday through Thursday for people 65 years and older and educators. Appointments are limited and open only to Boulder City residents. Educators must show a valid school system ID, and others must have valid ID too. Appointments are required. Call 702-293-9256 Monday-Thursday from 8 a.m. to 3 p.m. to make an appointment. Clinics are at the Elaine K. Smith Building, 700 Wyoming St, and the Boulder City Hospital, 901 Adams Blvd.
Contact Rhonda Prast at rprast@reviewjournal.com.
Reporters Mary Hynes, Blake Apgar and Katelyn Newberg contributed to this story.