After Grand Canyon crash, helicopters to get safer fuel systems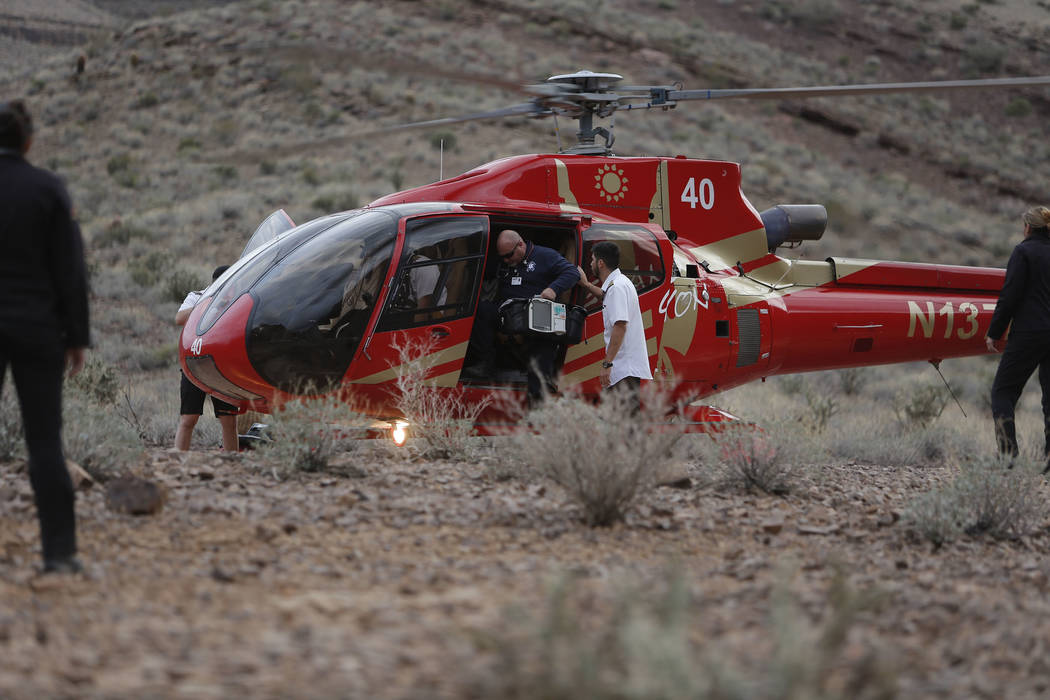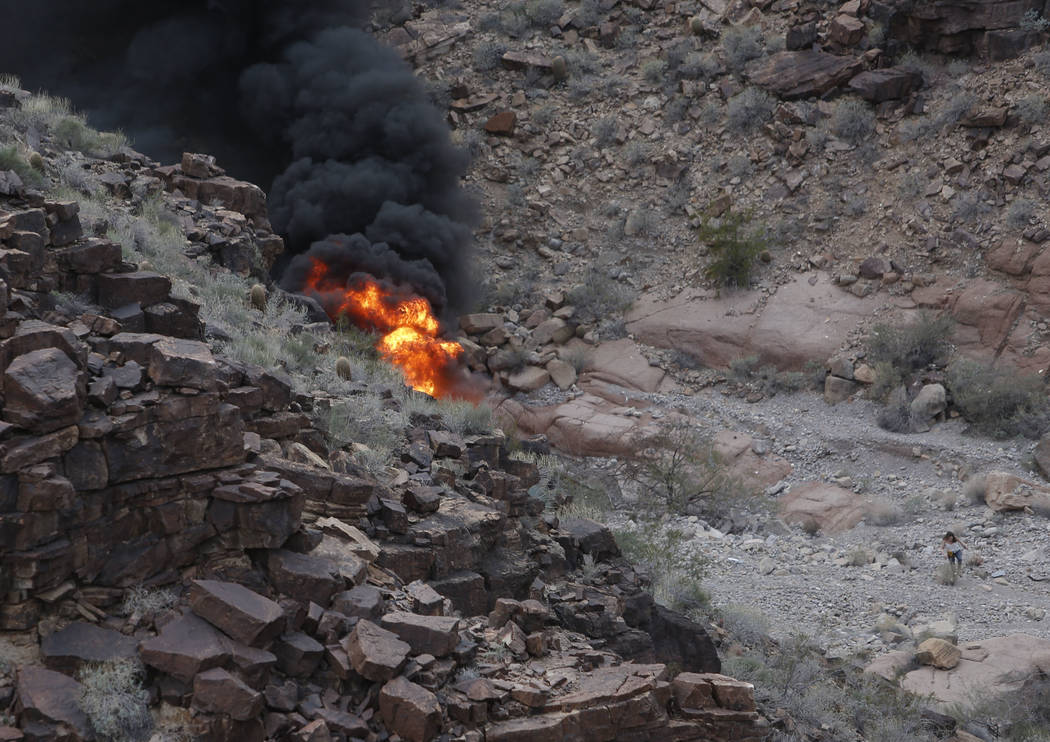 The helicopter tour company whose aircraft was in a deadly crash in the Grand Canyon this month plans to retrofit its fleet with crash-resistant fuel tanks.
Boulder City-based Papillon Grand Canyon Helicopters agreed to purchase 40 systems from Arizona-based manufacturer StandardAero. The tanks were unveiled in 2015 but did not become available for purchase until the system was certified by the Federal Aviation Administration in December, according to StandardAero.
"Papillon Grand Canyon Helicopters has made the commitment to lead our industry by retrofitting our tour fleet with recently FAA certified crash resistant fuel systems," Papillon owner and Executive Vice President Lon Halvorson said in a news release issued Monday by StandardAero.
Calls to Papillon this week have not been returned.
The agreement comes just over two weeks after an Airbus Helicopters EC130 B4 operated by Papillon crashed near Quartermaster Canyon in Arizona and initially killed three of the seven people aboard. Two more passengers died in the weeks after the Feb. 10 crash.
One of the victims, 31-year-old Jonathan Udall, died last week of complications related to burns from the crash, the Clark County coroner's office said. The helicopter burst into flames after impact.
The coroner's office has not determined a cause of death for Udall's wife, 29-year-old Ellie Milward, who died Sunday. The two were on their honeymoon, according to a crowdfunding site set up in their names.
Three other victims died of multiple unspecified injuries due to the crash, the Mohave County medical examiner's office in Arizona said.
Federal investigators have not determined if the helicopter that crashed was equipped with a crash-resistant fuel system.
The new fuel tanks will be added to the EC130 and an older model, StandardAero said.
"This is not new technology," longtime helicopter crash attorney Gary Robb said. "It has been in existence for many, many years, and there is no conceivable justification for not having a crash-resistant fuel system on a helicopter."
Robb said the U.S. Army developed the technology in the 1960s.
The system features a stronger tank with a bladder designed to slow fuel leaks, Robb said. The system would not prevent a post-crash fire, he said, but it would give the occupants in an otherwise survivable crash the opportunity to escape.
Systems cost $40,000 to $60,000 each but are less expensive when mass-produced, Robb said.
StandardAero would not say how much the tanks cost or when it began discussing the sale with Papillon.
A 1994 FAA regulation requires all newly designed helicopters to be equipped with a crash-resistant fuel system, but a loophole allows manufacturers to skirt this requirement. In the two decades after the regulation was written, only 15 percent of new helicopters had the safer fuel system, a National Transportation Safety Board official wrote in a letter to the FAA.
The EC130 model that crashed Feb. 10 was built in 2010, records show. A crash-resistant system was not standard equipment on that particular helicopter, Airbus Helicopters said.
According to StandardAero, the first retrofit on Papillon's fleet will happen in April.
Contact Blake Apgar at bapgar@reviewjournal.com or 702-387-5298. Follow @blakeapgar on Twitter.