Desert Oasis teen who died after flag football game remembered in vigil
Updated January 9, 2023 - 10:13 pm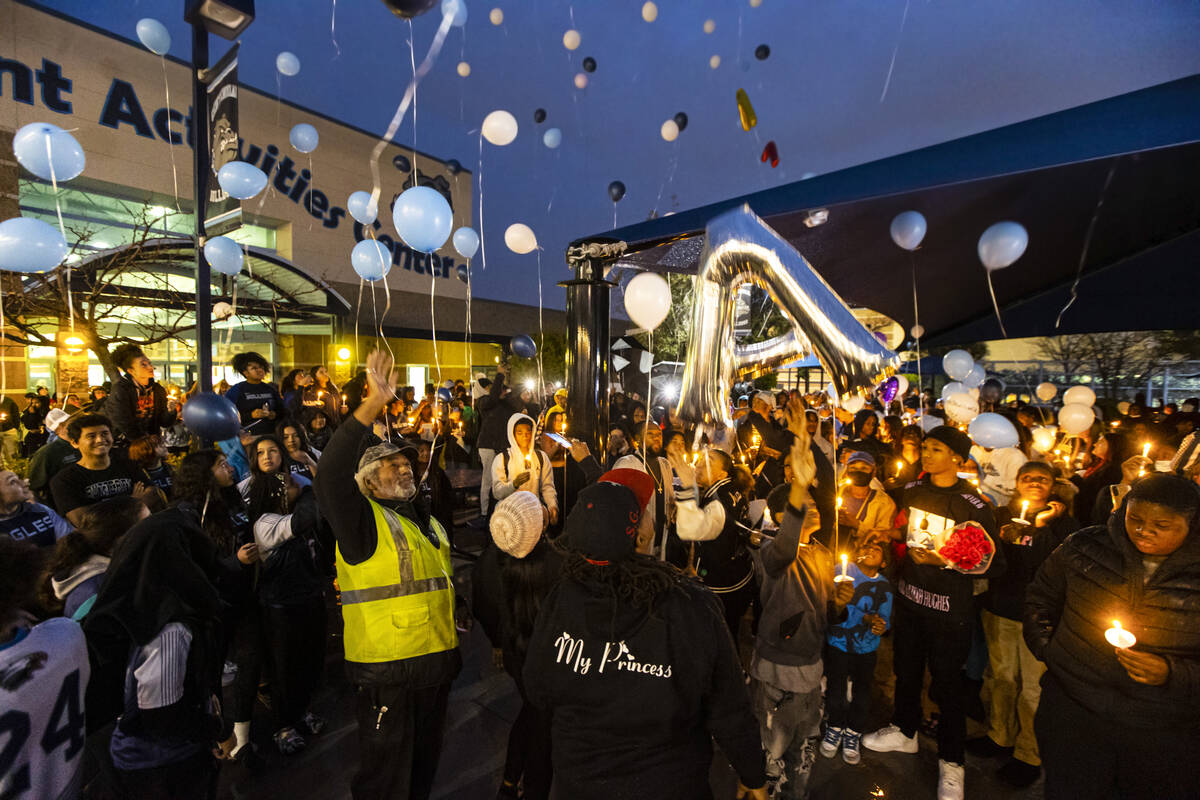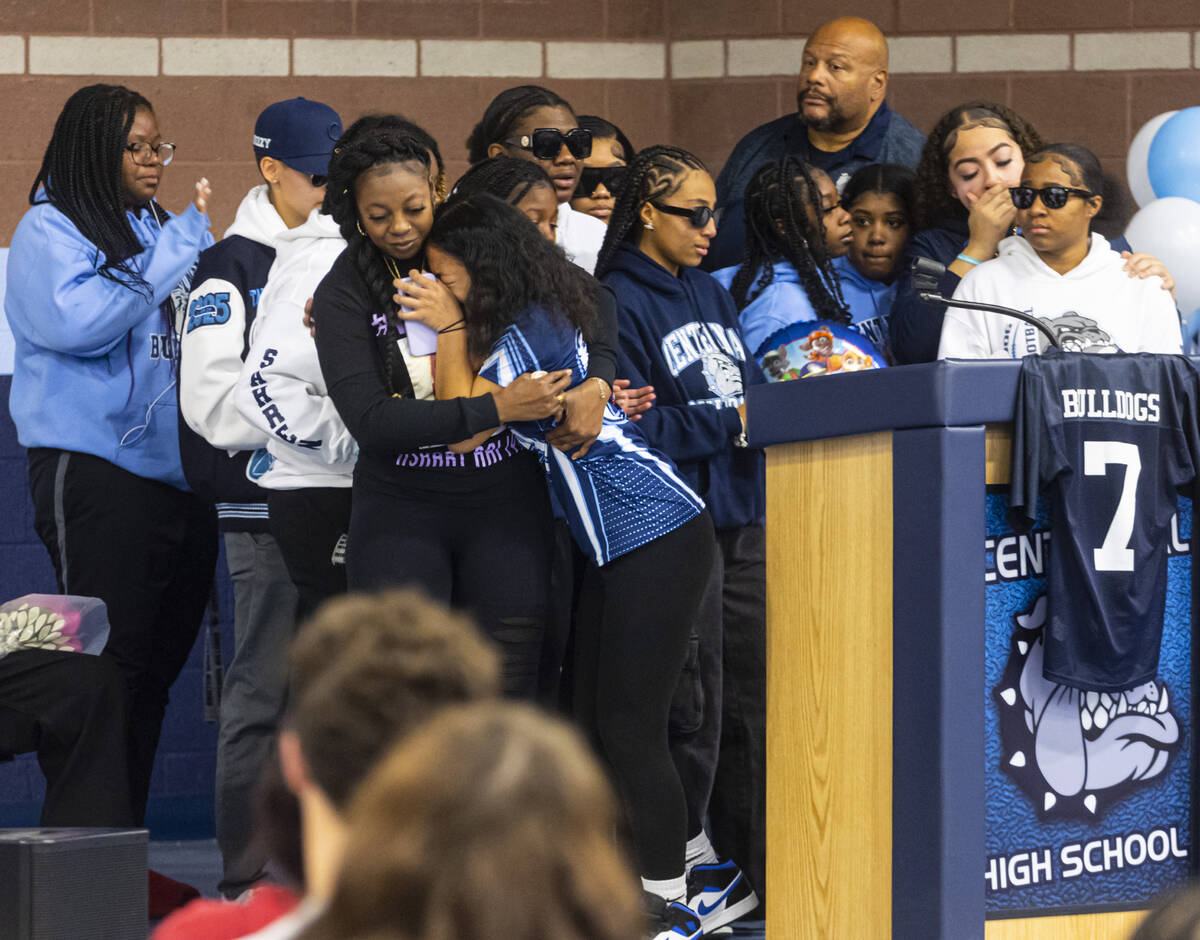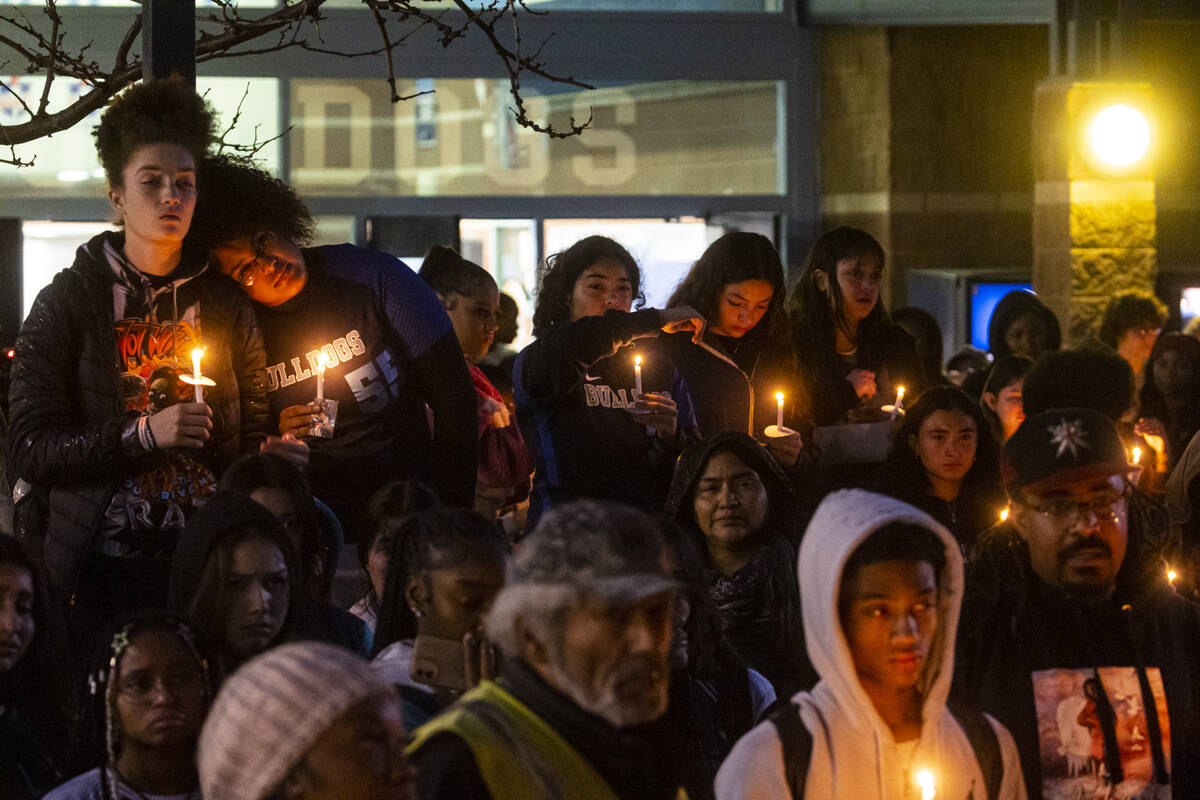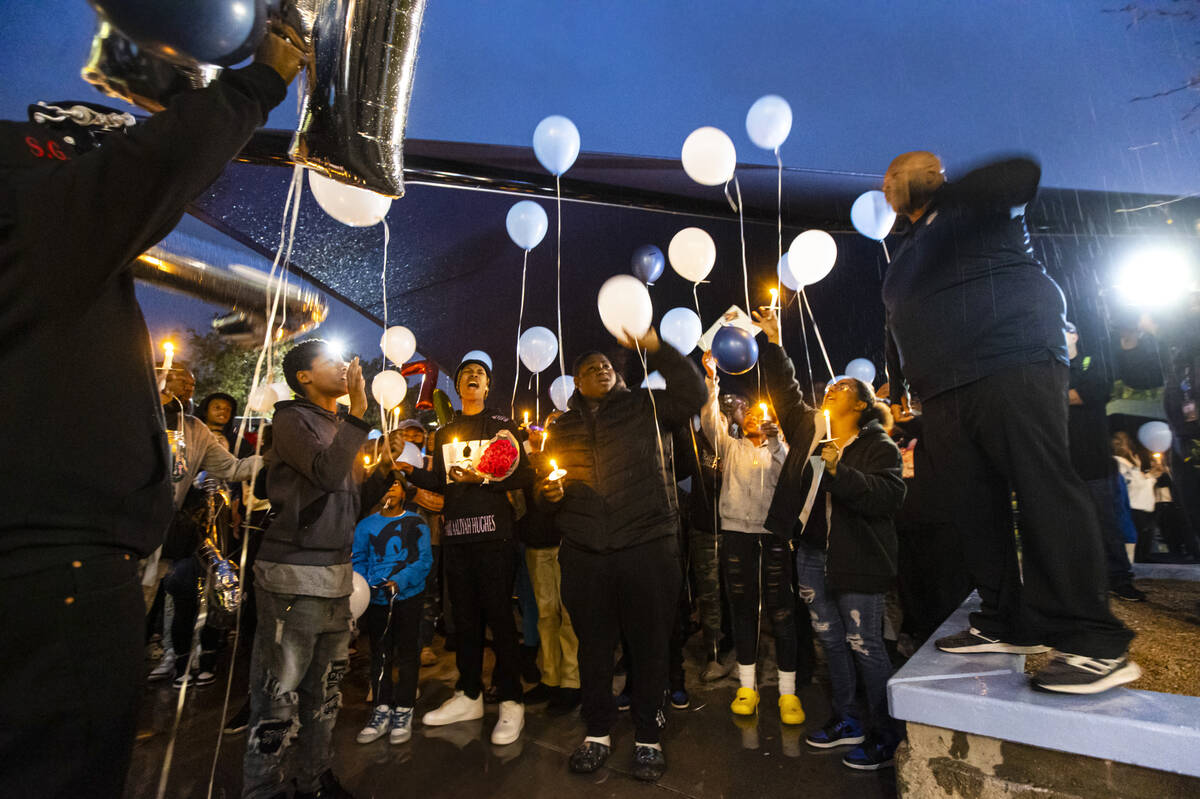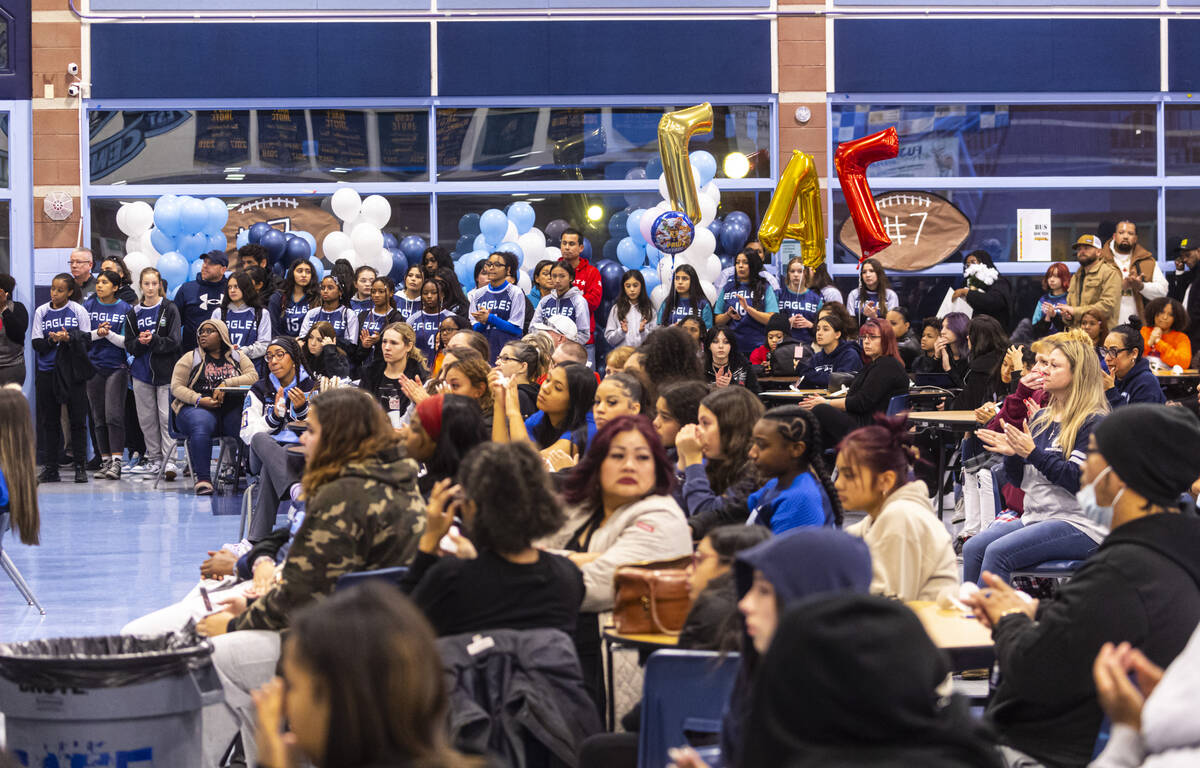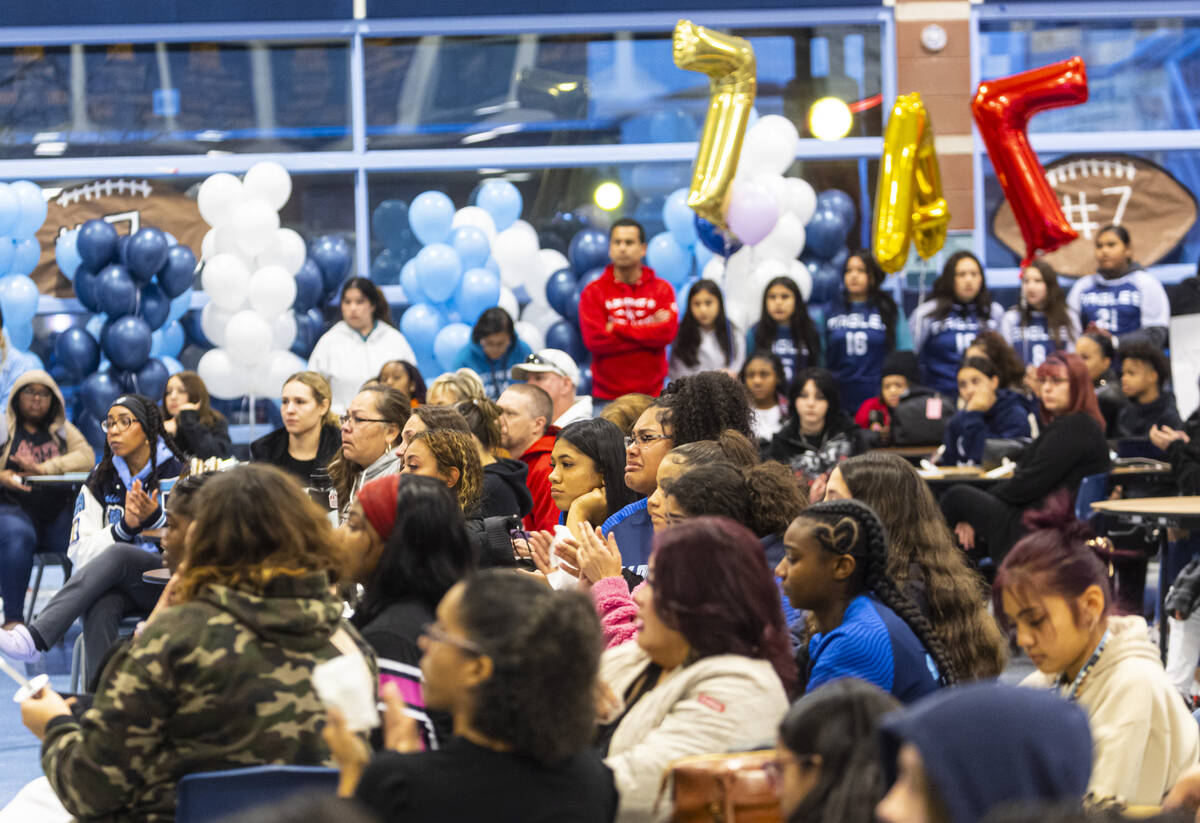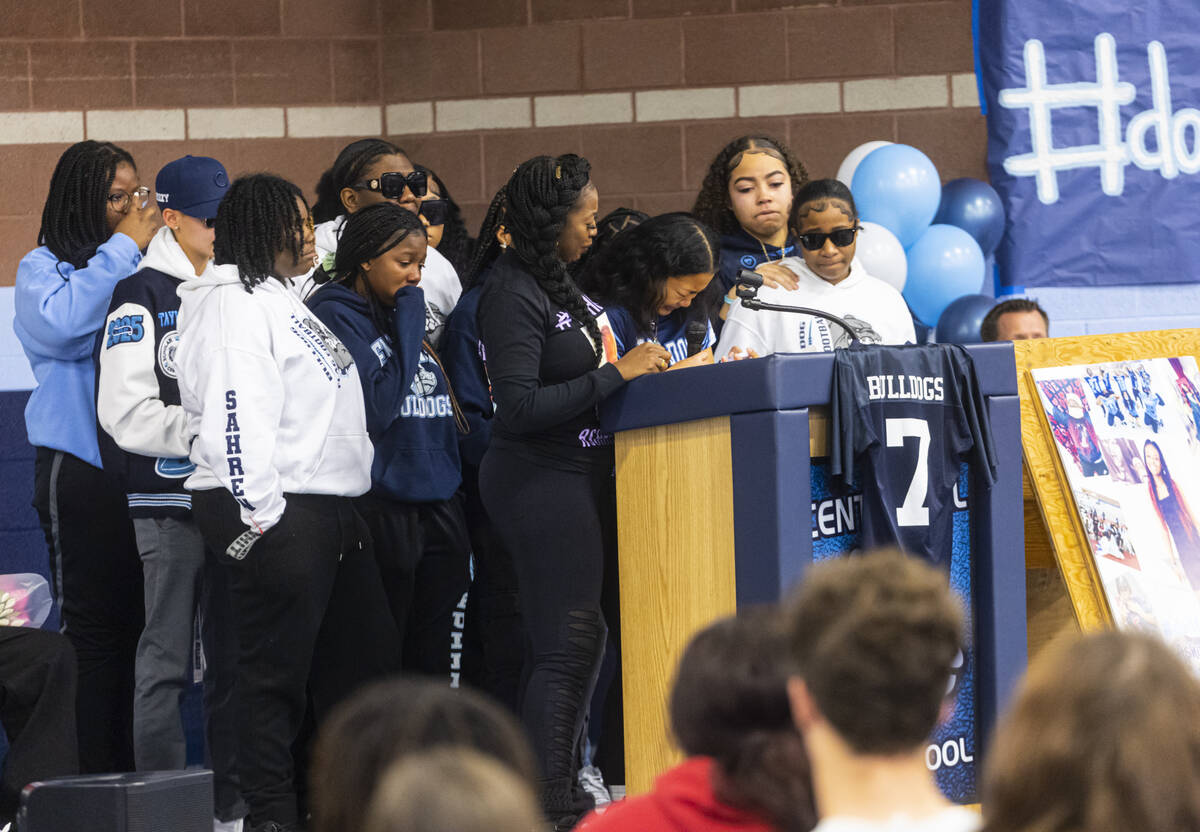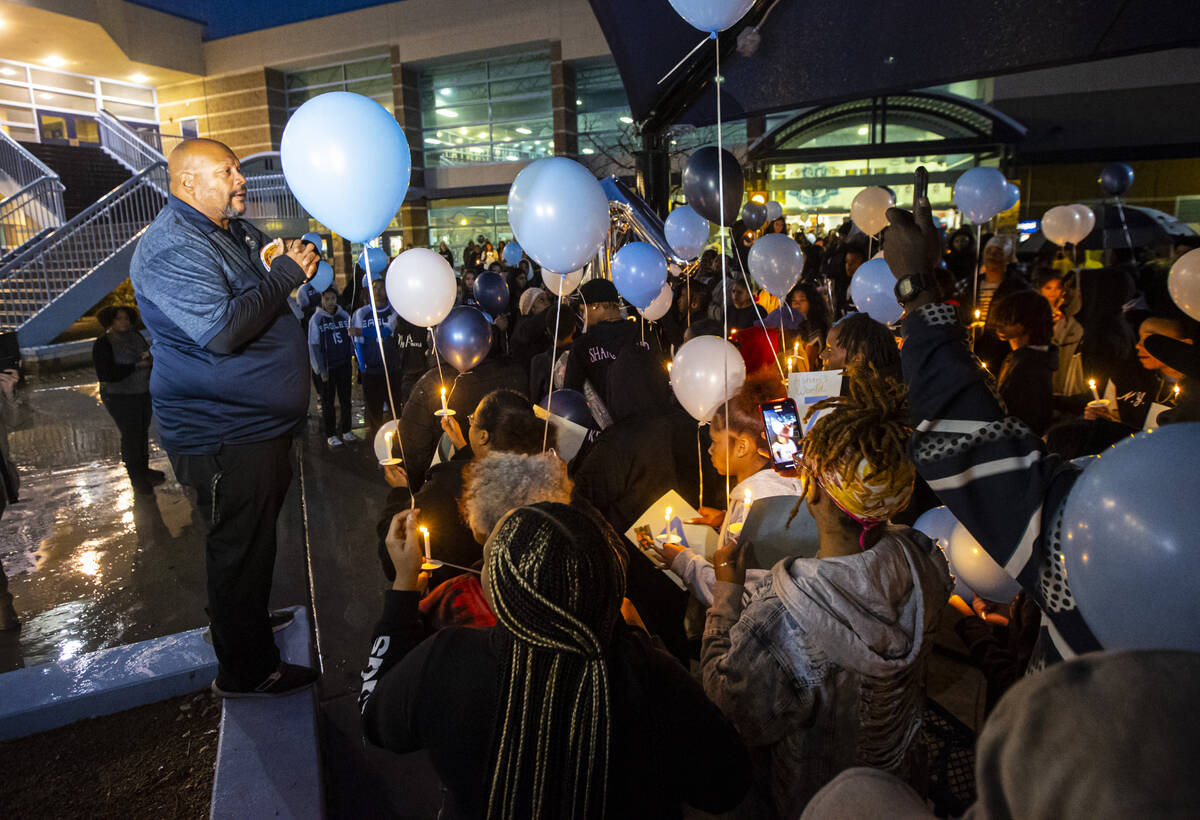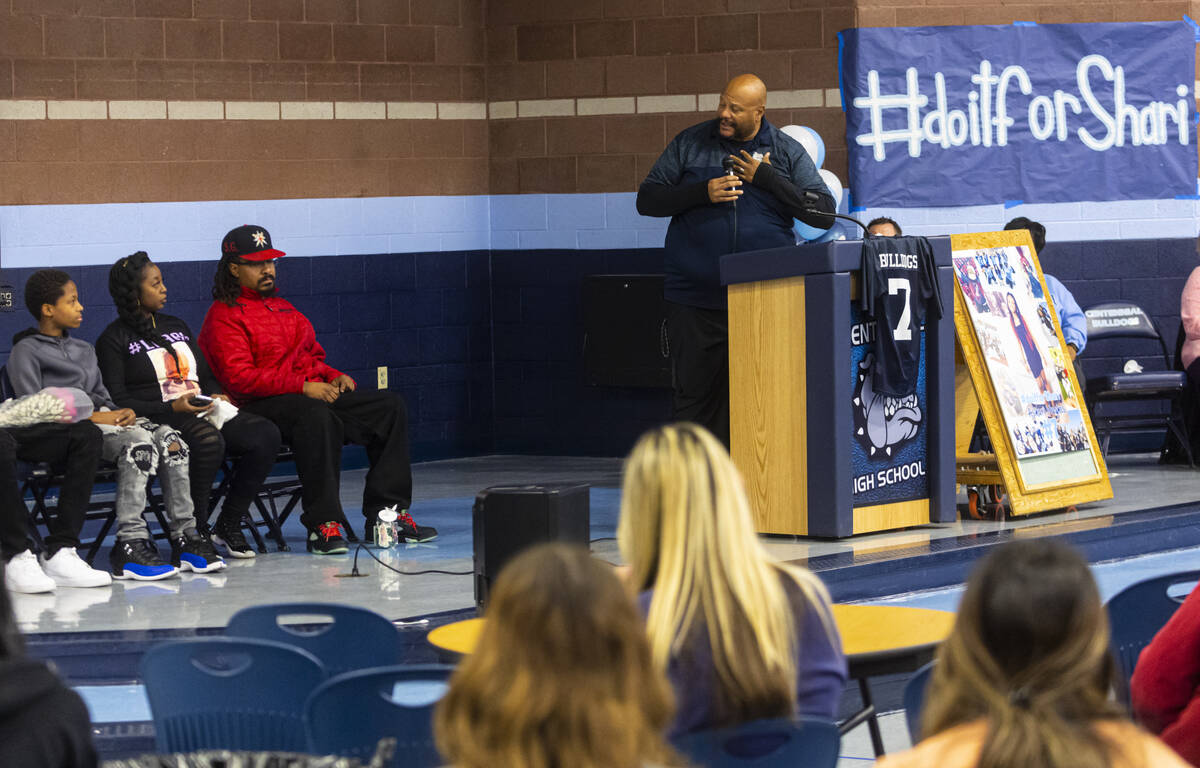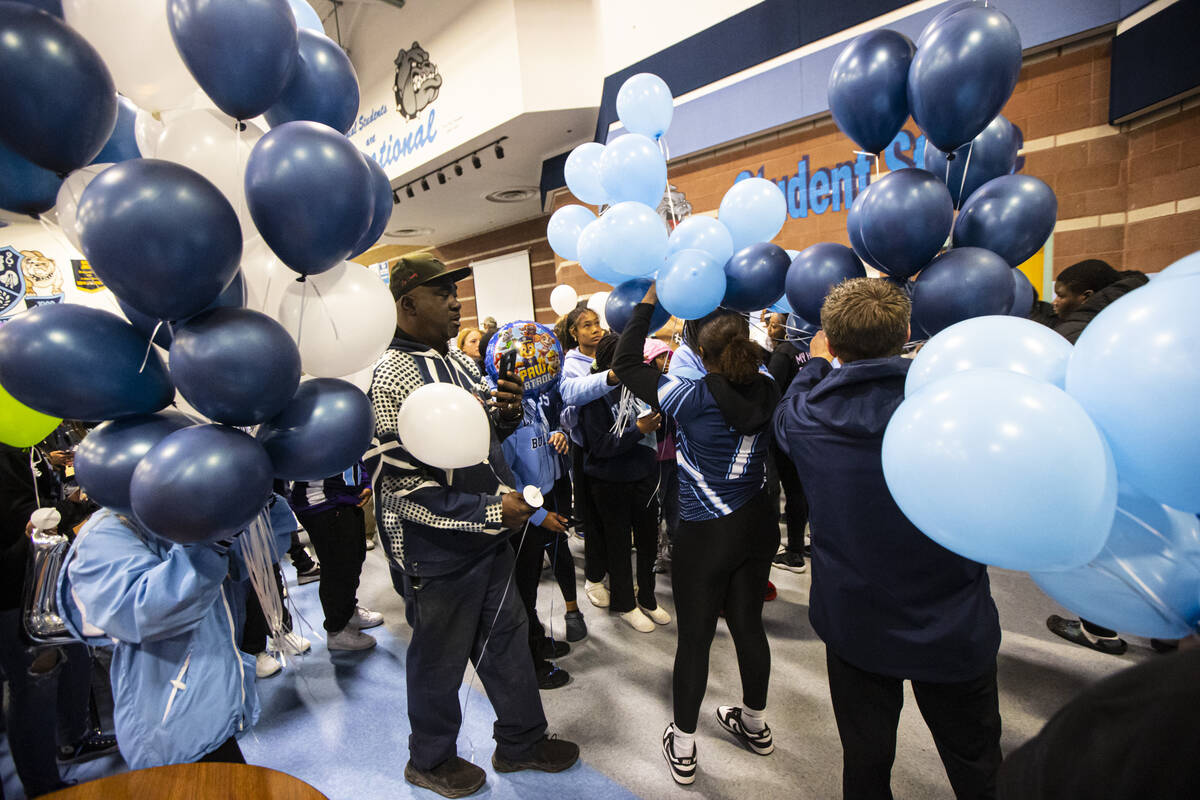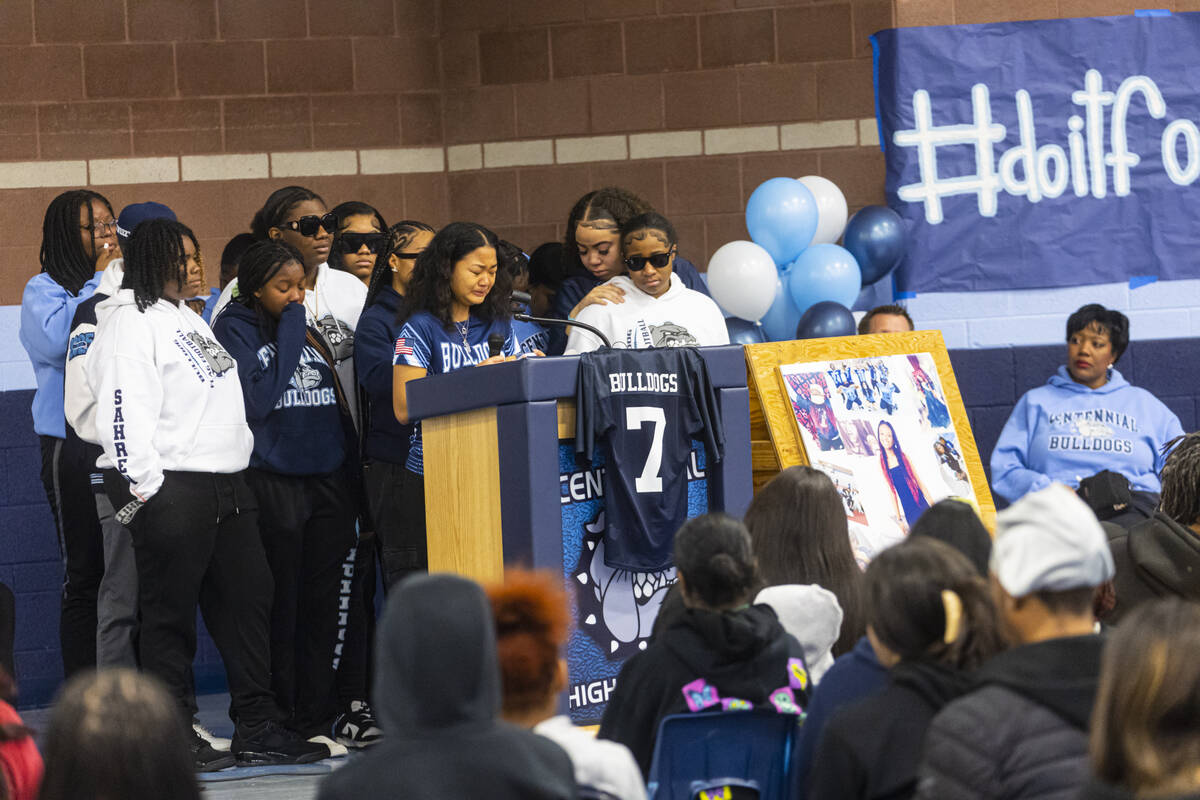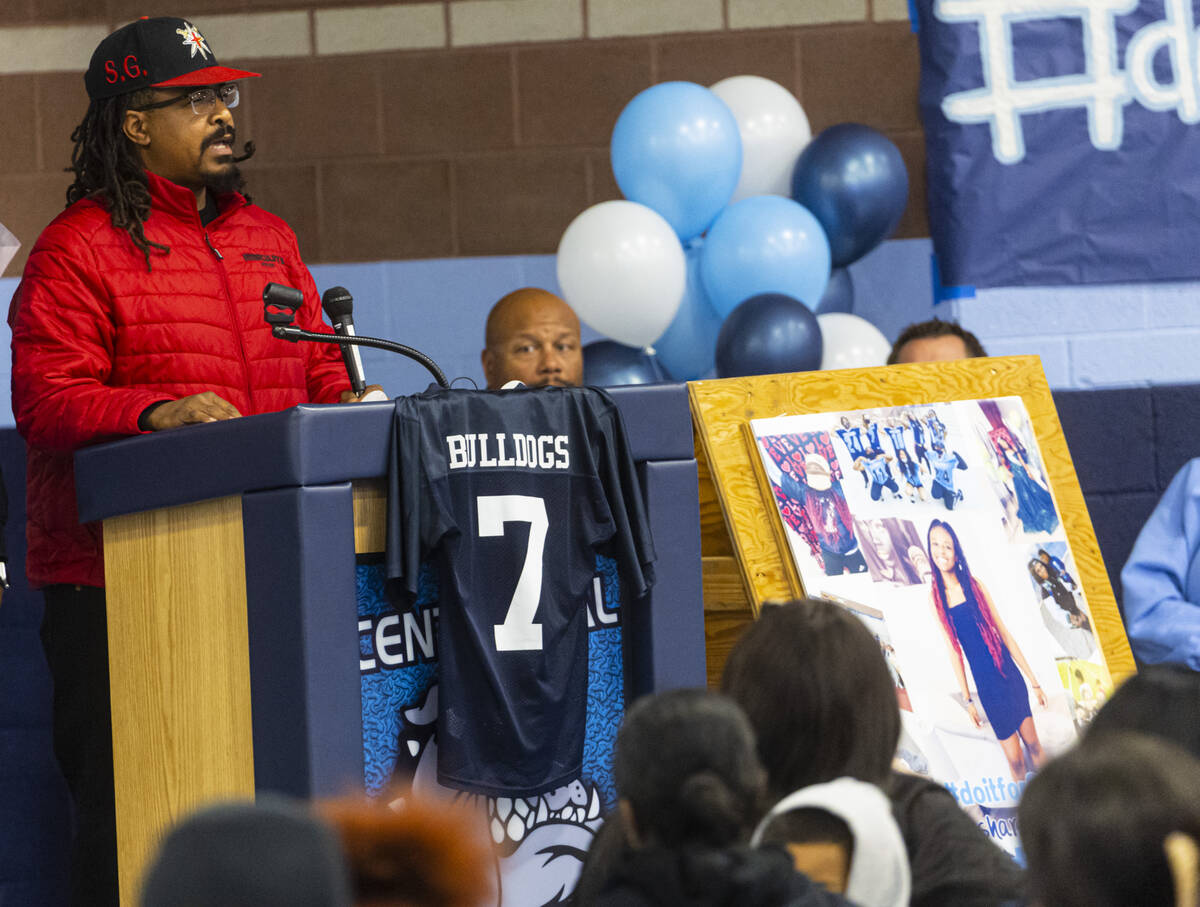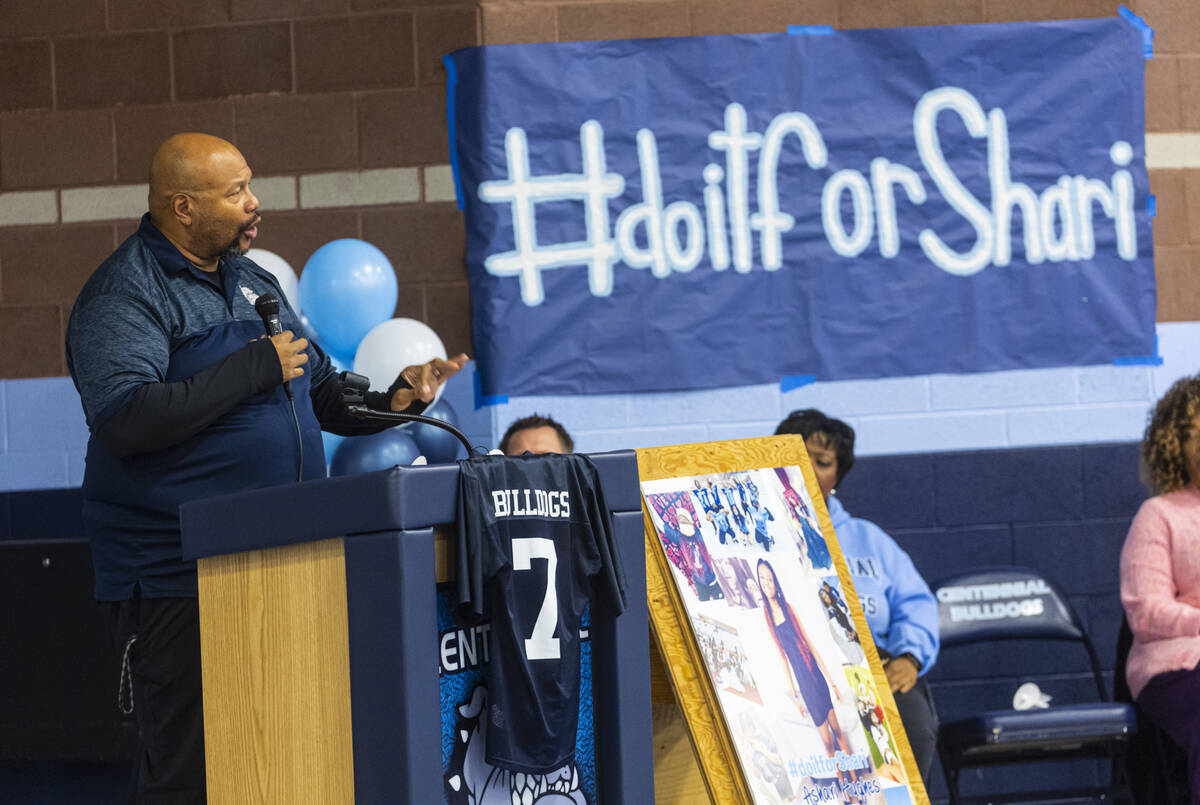 Through tears, Aleah Jane Bui got up and spoke about her friend Ashari Hughes.
"I still text you everyday and it pains me to know that you will never answer these texts again," she said through sobs to the audience of hundreds at a Monday afternoon vigil for Hughes at Centennial High School.
Hughes, a 16-year-old Desert High Oasis High School student, died Thursday night after she collapsed while playing in a flag football game against Valley High School.
The Clark County coroner's office on Monday said Hughes died from a congenital heart condition, officially called "anomalous origin of right coronary artery from left coronary sinus of Valsalva." Her death was ruled natural. The National Library of Medicine said patients with the condition can suffer sudden cardiac death. Though she had a heart defect, her father, Enttroda Hughes, said his daughter was cleared by doctors to play football.
"We didn't even introduce ourselves to each other," Bui said upon first meeting Hughes in July 2021. "We instantly just started talking like we knew each other for years."
Another close friend, Ajah Barnes, said Hughes "brought out the best in everyone."
"I couldn't ask for a better friend," Barnes said.
Family members including Hughes' mother and father as well as coaches and principals from both high schools, spoke about a girl they described as a "bright light in the world" who was "full of love" and whose positive attitude was infectious.
Enttroda Hughes said he couldn't help but feel pride instead of sadness when he looked out to see an audience of hundreds of people in the vigil, which was originally supposed to happen on the Centennial football field but was instead moved into the cafeteria because of the rain.
After the cafeteria, the vigil moved outside, with Centennial flag football coach Stan Standifer presenting a football signed by the school's flag football team to Hughes' mother, Twayne Hughes. Standifer then led a cheer of "1, 2, 3, Ashari!" and that's when many of the audience members released dozens of balloons to the sky.
"It's mixed emotions," Enttroda Hughes said in the school courtyard after the balloon release. "I'm so super proud of what we created. I'm so super proud of who she was and the delight she brought to everything. But at home, those alone times, is when things just kind of spiral, you know?"
The family, which includes step-sister Brandi, 15, brother Enttroda, 18, and half-brother Josiah, 13, is going to be facing a "rough road when all this settles down," the senior Enttroda Hughes added. Until then, he said, he wants to keep his head up high for his daughter.
Ashari Hughes loved flag football. But she also loved dancing, making TikTok videos, and Air Jordan sneakers. She was a fan of the Las Vegas Raiders because of her dad. But when they watched games together, she often wouldn't last past half-time. By then she would be too busy texting her friends. She loved her friends, her dad said.
"These are the people that kept her busy, that kept her striving, moving forward," Enttroda Hughes said. "And she loved pushing her friends to be as good or better than she was. Shar was just a very special person."
Contact Brett Clarkson at bclarkson@reviewjournal.com. Follow @BrettClarkson_ on Twitter.