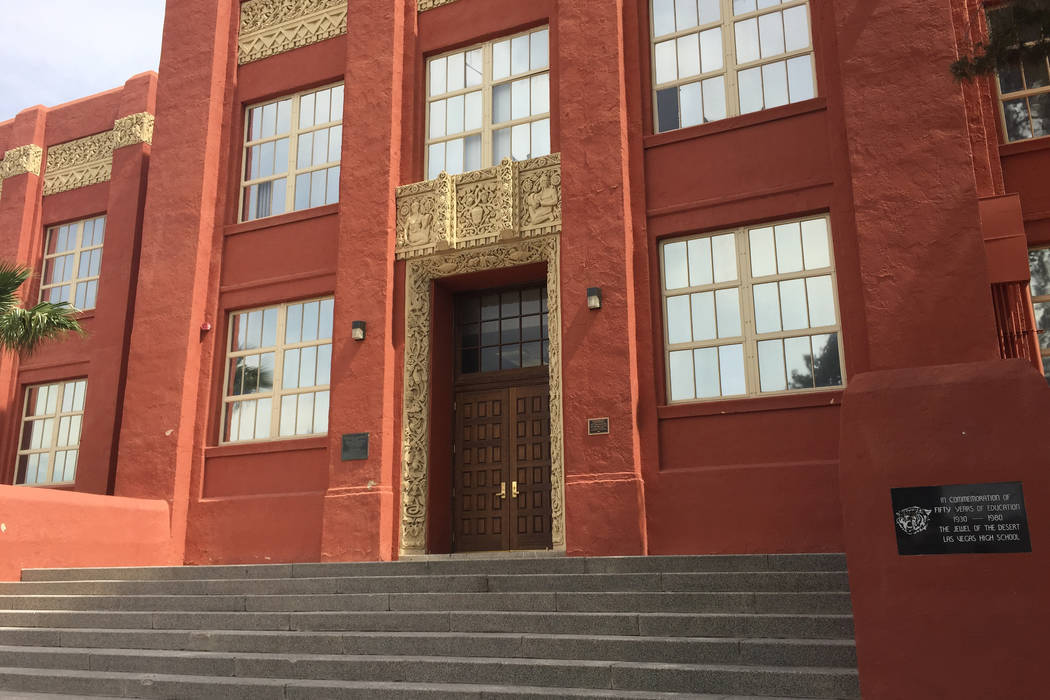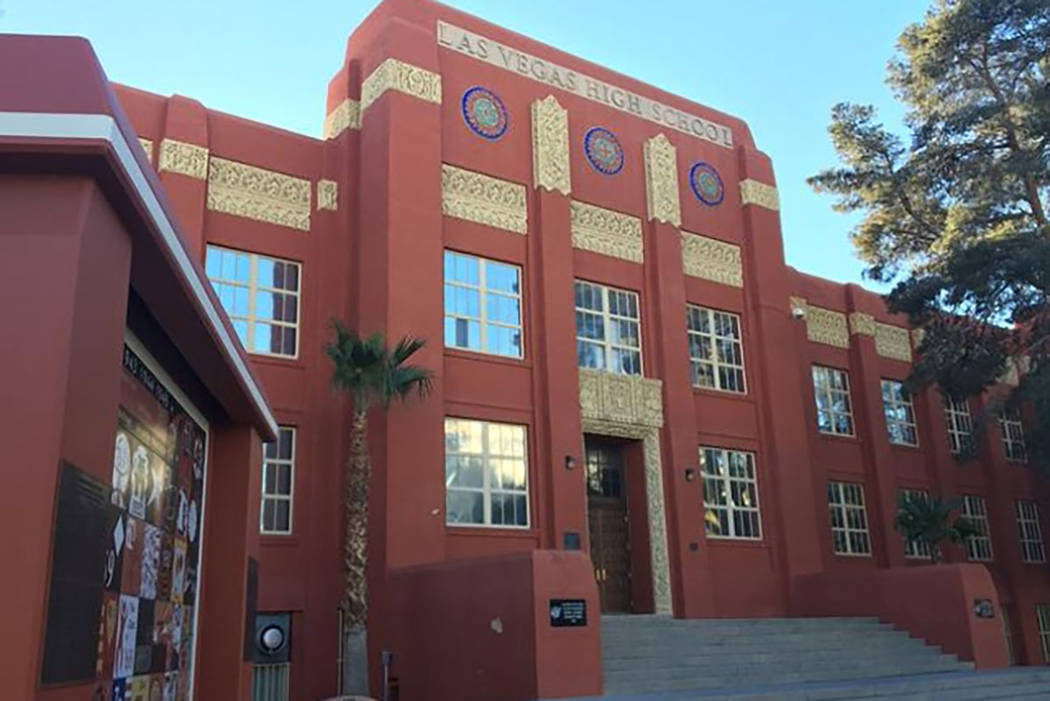 The Las Vegas Historic Preservation Commission is urging the Clark County School District to save historic Las Vegas High School.
The city organization unanimously passed a resolution Wednesday recommending that the district take whatever actions necessary to preserve the buildings and their continued use for educational purposes.
Alumni were stirred in recent weeks by rumors the district was advancing plans to take down the buildings. Commission Chairman Bob Stoldal said there's more clarity now, but questions remain.
There is no plan to tear the buildings down, which was the buzz in the community for a while, but there also is no specific plan for preserving them, Stoldal said.
"Nowhere in the process has there been input from the general public or the preservation community," Stoldal said.
The 87-year-old Las Vegas High School academic building and gymnasium, 315 S. Seventh St., and the Las Vegas High School Neighborhood Historic District are on the National Register of Historic Places. The historic district is bounded by Sixth, Bridger, Gass and Ninth streets.
The resolution passed Wednesday calls the administration and gymnasium buildings "the most sophisticated examples of the Art Deco architectural style in Las Vegas."
The school now operates as the Las Vegas Academy of the Arts, and the aging structures are in some ways inadequate for modern instruction, said Blake Cumbers, the school district's associate superintendent for facilities.
"It is very old and has deteriorated in many ways," Cumbers said.
TSK Architects, KGA Architecture and Simpson Coulter Studio have been selected by the district to create a master plan that can be implemented at the campus, Cumbers said.
The fate of the buildings won't be known for a while. Cumbers expects the firms to present their proposals in five months, and he said the firms were encouraged to incorporate the existing buildings into their plans.
Commissioner Jarmilla McMillan-Arnold emphasized that the commission should keep an eye on the issue, "because if we don't, we're going to be looking at a brand new Las Vegas Academy."
Contact Jamie Munks at jmunks@reviewjournal.com or 702-383-0340. Follow @JamieMunksRJ on Twitter.
Related
Alumni urge preservation of old Las Vegas High School buildings
Alumni of old Las Vegas High ask, 'Who will help preserve history?'
315 S. Seventh St., Las Vegas, NV