Extra money for 450K low-income Nevadans under COVID to end
Updated February 25, 2023 - 8:37 am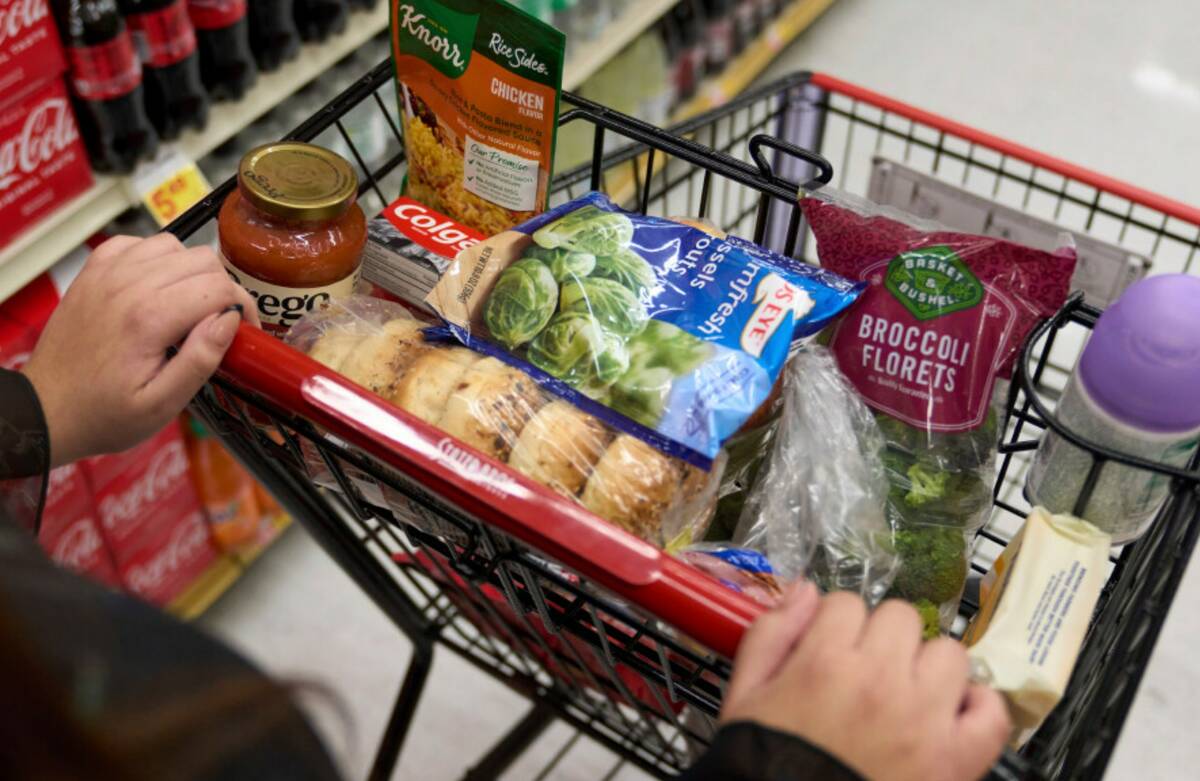 The pandemic brought extra money each month for low-income households that receive of Supplemental Nutrition Assistance Program (SNAP) benefits, thanks to the federal government.
That second monthly payment, known as Supplemental Emergency Allotments (SEA), will end in early March for some 450,000 Nevada residents, according to the Nevada Division of Welfare and Supportive Services, which operates the program that is funded by the U.S. Department of Agriculture.
"The recent omnibus bill passed by Congress includes a provision that effectively ends the Public Health Emergency declaration in February, thus ending the additional SNAP benefit payments," according to a state news release.
Congress struck a budget deal in late December that traded the emergency SNAP allocations to fund a permanent program to replace school meals during the summer for low-income children.
After March 14, the second monthly payments to Nevadans will stop. Payments are based on income. Monthly reductions will be at least $95 a month for households, but those with slightly higher incomes could see a reduction of $250 a month.
Most Nevadans receive the second payment receive between the 1st and the 5th of the month.
SNAP has long been known as food stamps, even though the money is now loaded onto Electronic Benefits Transfer Cards, which are used like debit cards at participating stores.
"In total, DWSS has issued over $1 billion in supplemental emergency SNAP benefits to Nevada households during the PHE (public health emergency) declaration," the state said in a January news release. "Ahead of this change, the U.S. Department of Agriculture Food and Nutrition Services has bolstered budgets for food banks around the country to help address food insecurity."
Nearly 20 states have already ended the extra monthly payment and by March, all states will have halted the second payment.
Every household receiving SNAP assistance will receive at least $95 per month less than they were during the pandemic, according to a report from the Center on Budget and Policy Priorities. Some households with slightly higher incomes could see a decrease of $250 per month or more. The average individual, according to the report, will receive $90 less each month.
Social Security recipients could also see a drop in food stamp benefits. SNAP benefits are determined by income, and Social Security recipients recently received a cost of living allowance (COLA) increase of 8.7 percent to help keep pace with inflation. The SSI increase, however, could mean less money in SNAP benefits.
The Review-Journal is awaiting a response from officials at Three Square Food Bank regarding any impact on its programs.
Contact Marvin Clemons at mclemons@reviewjournal.com. Follow @Marv_in_Vegas on Twitter. The Associated Press contributed to this report.