Lawsuit claims hospital unsafely discharged patient, causing death
Updated January 8, 2023 - 8:11 am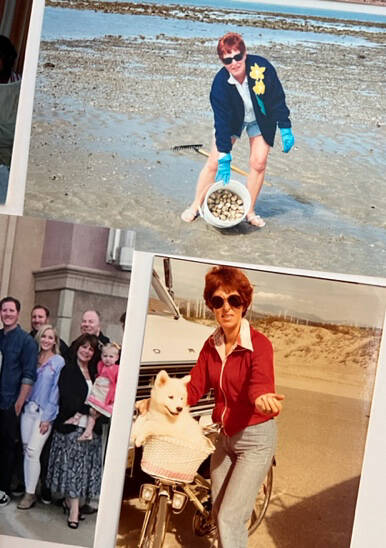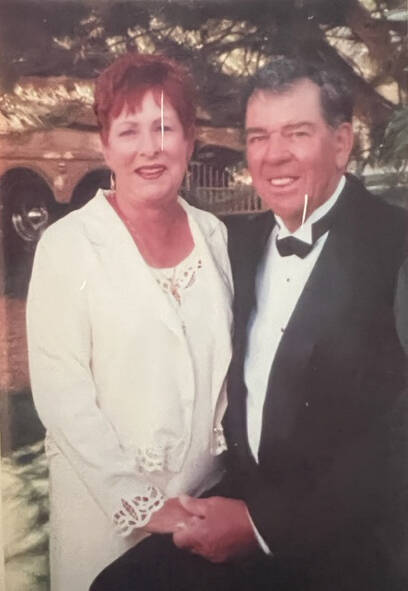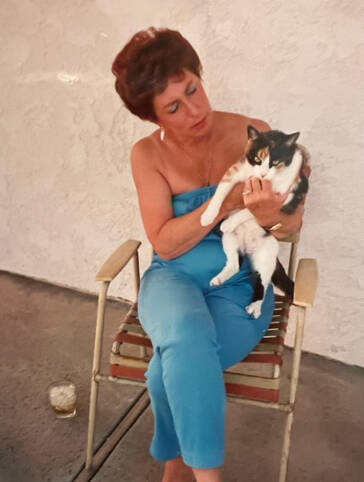 After spending New Year's Day last year in the emergency room after a fall, 87-year-old Marciel Scott was discharged from Centennial Hills Hospital Medical Center in the middle of the night.
The hospital called a ride-share vehicle to take her home. When she was unable to get into her house, she again fell trying to walk to a neighbor's. She crawled to her driveway, where she lay in below-freezing temperatures until a neighbor found her the next morning, according to a lawsuit filed Dec. 30 in District Court against the hospital and other parties.
Scott was taken back to the hospital with hypothermia and injuries from the second fall. Without ever recovering to the extent where she could return home, she died a month later, says the lawsuit filed by her son, Gary Scott, the administrator of her estate.
Without contacting Marciel Scott's caregiver or son, and instead of waiting until the morning to discharge her, the defendants "elected to place an elderly woman, who was a known fall risk, suffered from a brain tumor, and had an altered mental status, into a ride-share vehicle in the middle of the night," alleges the lawsuit, which notes that the law requires that patients be discharged in a safe manner.
Marciel Scott was dropped off outside her house "without her keys and without any means to actually get into her house" about 1:30 on a morning when temperatures dropped to 30 degrees. She could not recall the code for the keypad to unlock the door.
As a result of the actions of the defendants, "Ms. Scott required significant medical care, experienced pain and suffering, and ultimately died," the lawsuit said.
The lawsuit, which seeks punitive damages, alleges professional negligence and abuse and neglect of an older person among its claims.
'Met the standard of care'
"The hospital intends to defend itself vigorously in this matter, and the evidence will demonstrate that the care and treatment rendered to Ms. Scott by the nursing staff and physicians at Centennial Hills Hospital met the standard of care at all times," said attorney Ken Webster, counsel to the hospital.
"Notwithstanding, our hearts go out to Ms. Scott and her family for the unfortunate circumstances of her demise and our thoughts are with them at this time," Webster said in an email.
The lawsuit also names as a defendant Envision Healthcare, an employer of emergency medicine personnel at the hospital.
"We extend our sincere, heartfelt condolences to the family," a spokesperson for Envision Healthcare said in an emailed statement. "Out of respect for the patient's privacy, we are not in a position to discuss the details of this case."
Emergency room physician Gary McLaughlin and advanced practice registered nurse Lindsey Perry, who were employees of Envision Healthcare and provided care to Scott, are named as defendants. They could not be reached for comment.
'Boggles the mind'
The outcome was "entirely foreseeable" considering Marciel Scott's physical and mental state, said Shirley Blazich, an attorney representing Gary Scott. "It boggles the mind. I have no explanation for how someone could be so cruel and careless."
By filing the lawsuit, the Scott family, which had spent the holidays with Marciel Scott before her death, wants "first and foremost that this doesn't happen again, that it doesn't happen to another family," Blazich said. "They believe that Marciel would have absolutely been there this past Christmas, if it wasn't for this incident."
Marciel Scott had a benign brain tumor and walked with a cane or walker, but she lived in her own home with the help of a caregiver.
Gary Scott, her only child, said in an email that his mother had a "huge personality" and was known for her flaming red hair.
She was a grandmother of four and great-grandmother of nine. Widowed in 2014, she moved to a gated community, where she would get together with neighbors for dinner, to play cards and, before her health declined, to occasionally golf.
"She loved to shop, have her hair and nails done, and she was a huge lover of cats, always had at least one," he said.
Before retiring, she was a head bookkeeper for the Vons supermarket chain. She and husband Clifford had enjoyed traveling in their motor home, crabbing in Mexico and fishing in Alaska.
She volunteered at her church and attended all of her high school reunions in Yakima, Washington, until 2020.
"What happened to my mom, my wife's mother-in-law, and the kids' Nana, has been devastating to our family," Gary Scott said.
Contact Mary Hynes at mhynes@reviewjournal.com or 702-383-0336. Follow @MaryHynes1 on Twitter.